The eighth and final round of Extreme Sailing Series 2017, which started on 30 November in Los Cabos, Mexico, is over. Alinghi crew became the winner according to the results of 4 racing days, but the title of the season champion according to the results of the overall standings rightfully went to SAP Extreme Sailing Danish team.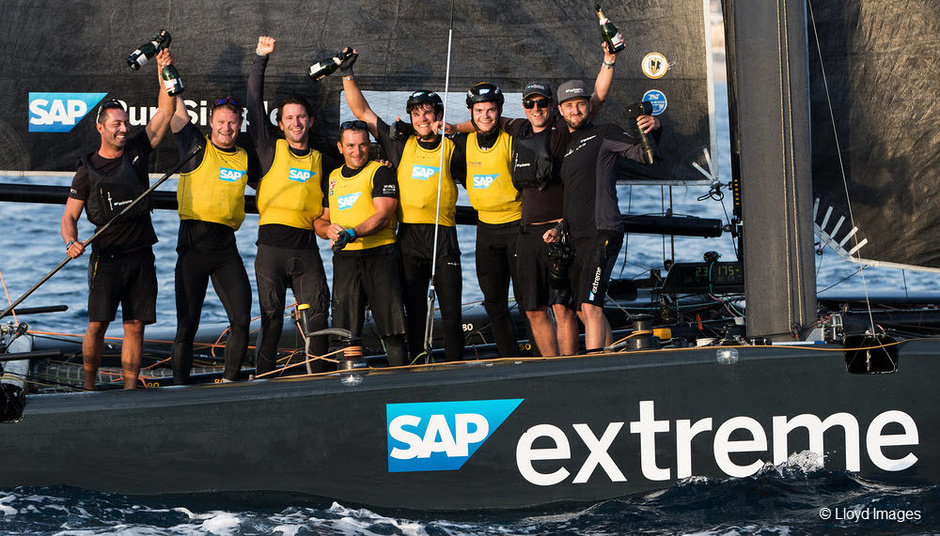 It took them half a decade to get there.
Battling for first place in
the Extreme Sailing Series
since 2012, this season
SAP Extreme
performed at its best,
winning four
of the eight rounds.
So even though the crew led by Adam Minoprio took only third place in Mexican waters, none of his rivals were able to wrest the championship title away from him.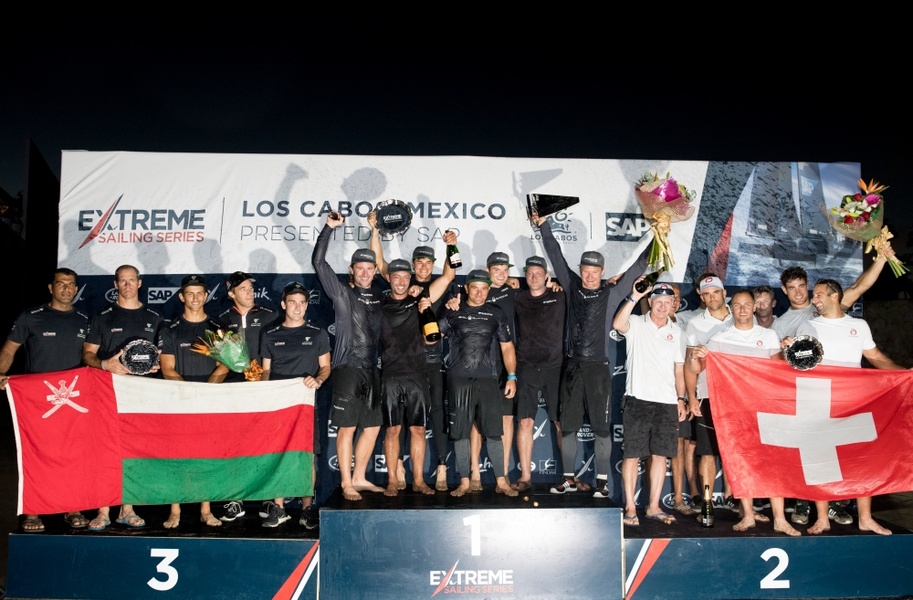 Swiss crew Alinghi, crewed by skipper and owner Ernesto Bertarelli, won stage 8 and finished second in the overall standings.
Even the fact that the points were doubled for the first place in the final race did not help the teamto defend the champion's title and become the absolute leader of the year.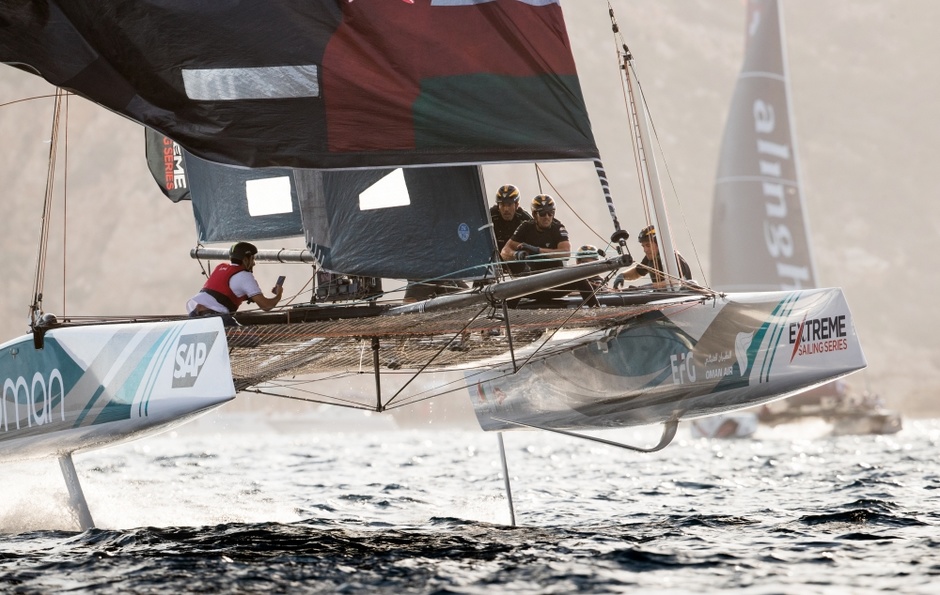 Phil Robertson's Oman Air
team was the last to finish in the top three of the season, finishing second in the
Los Cabos
event
,
though their
initial prospects
were more promising.
Team Land Rover BAR lost to two-time Olympic champions Roman Hagara and Hans Peter Steinacher of Red Bull Sailing to finish fourth in the final and overall. And sixth place went to NZ Extreme Sailing Team of New Zealand.
The excitement of the local fans could not end when the Mexican Extreme México team, competing for the first time, crossed the final line before the American Lupe Tortilla Demetrio crew, given that both teams were competing on wild-card rights.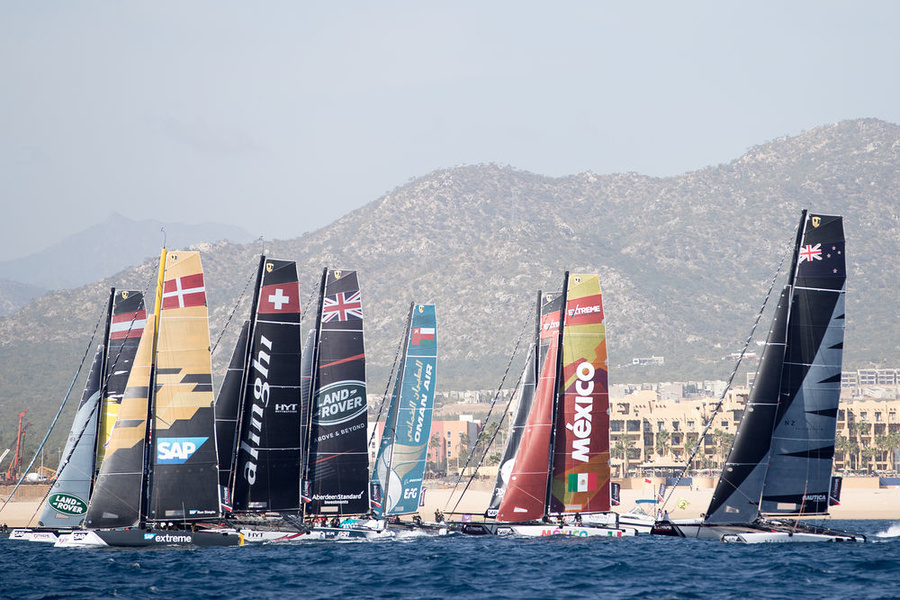 The 2017 Extreme Sailing Series season began on March 8 in Muscat. It covered eight stages held in eight cities on three continents.