Chinese shipyard Heysea will build a very rugged 30m superyacht for US-based HARD Yachts. The HARD 97 is a modern version of the ancient Russian Pomeranian koch, and is capable of sailing in extreme tropical conditions or on ice.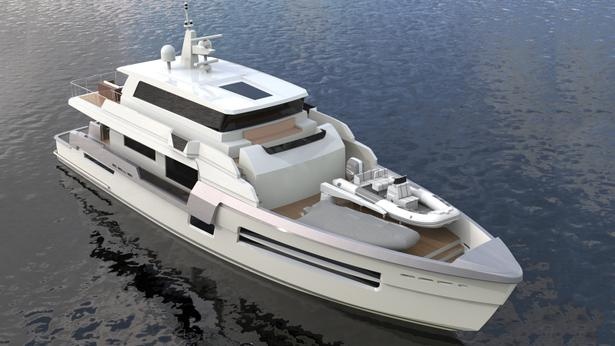 Pomorsky koch is a unique polar vessel of the XI century, created by the Russians living on the shores of the White Sea, which in its time was the only one in the world adapted to navigate in ice conditions.
The main feature of the koch was its egg-shaped hull, thanks to which, when the ice was compressed, the ship was pushed upwards.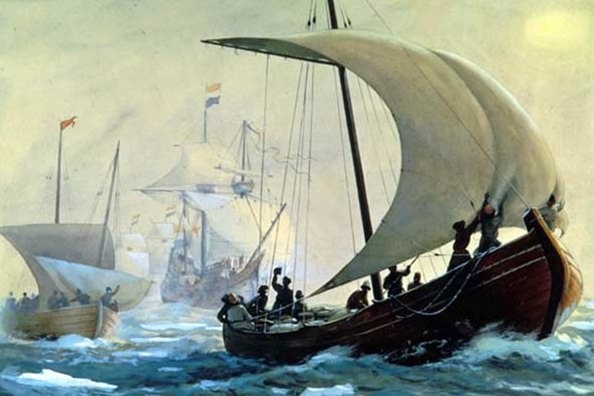 Naval architect Nick Boksa has taken this design and developed a compact research yacht capable of withstanding the rigors of arctic conditions and even being intentionally frozen in ice for several years without damage to the hull.
The superyacht will be built in Kevlar-reinforced fiberglass with an additional stainless steel shell below the waterline. In doing so, the HARD 97 will comply with class «C» of the International Polar Code.
Like her historical predecessors, the boat will have a very shallow draft: with a width of 8 metres - maximum 1.89 metres. This will enable her to enter shallow bays and harbors.
The Pomeranian version of the American-Chinese version will carry ten persons for a long voyage. They are provided with 5 suites «class», including the master suite on the upper deck. The developers also took care about the crew, preparing four sleeping places for them.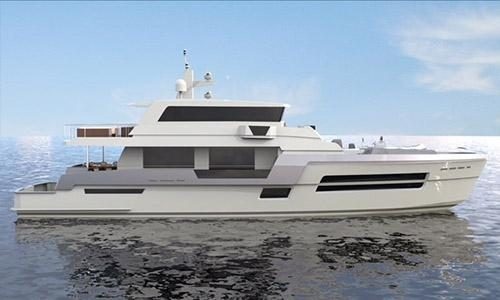 The exterior and interior design of the HARD 97 was created by Juan Carlos Espinosa , who has extensive experience in the design of expedition yachts.
Open air seating is provided by a large dining area on the main deck that accommodates all ten guests, a spacious settee that overlooks the bow, and a swim platform. To free up the stern for passenger entertaining, a foredeck has been designated for tender storage.
The construction foresees an elevator linking all three decks as well as a boarding ramp for easy access and disembarkation, including for disabled guests.
The vessel will be equipped with a pair of Caterpillar C18 engines, each producing 1000 HP and giving the yacht a cruising speed of 12 knots. At an economical 10 knots, she will be able to travel up to 3000 nautical miles before needing to refuel from her massive 22,700 litre fuel tanks. Meanwhile, Seakeeper's gyroscopes will ensure a comfortable stay aboard in all weather conditions.