On Sunday, a few days before the start of the Rolex Sydney to Hobart regatta, the boat Wild Oats XI was struck by lightning. The lightning damaged several of the navigation computers aboard the supermaxi.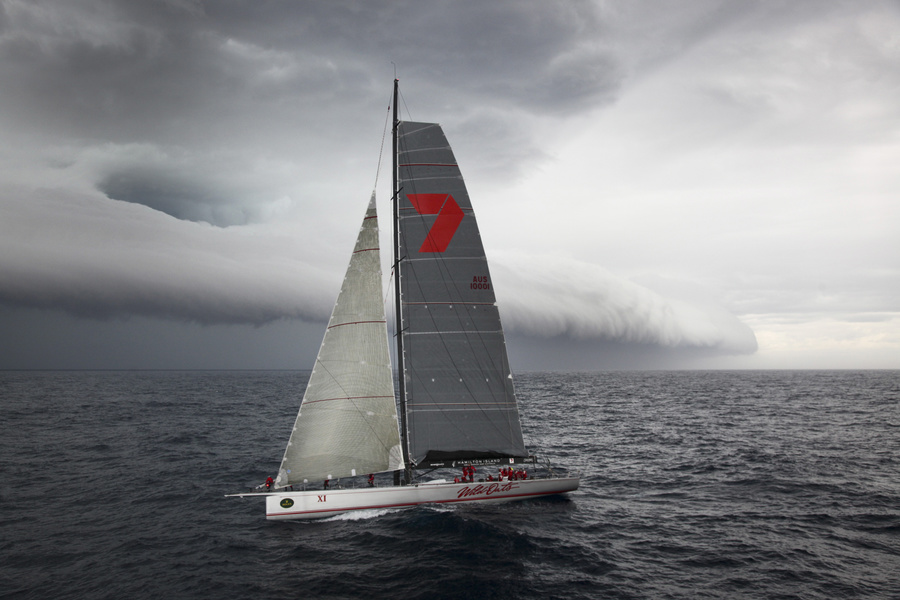 Wild Oats XI came first eight times in the legendary race and is considered, along with Comanche, the favourite to compete.
Comanche was standing side by side with Wild Oats at Woolwich Dock when lightning struck directly into the 45m carbon mast of the latter.
Both boats were ashore at the time of the incident, where they had been pulled out to prepare for the race. Fortunately Comanche was unaffected by the fierce fire.
In keeping with the spirit of the approaching Christmas season, fellow Wild Oats XI with Black Jack Supermaxi lent the victims two of their navigation computers to replace the burnt out ones.
Wild Oats owner Sandy Oatley is confident the team's technicians will have the boat repaired in time for the Rolex Sydney to Hobart. The race is traditionally held on December 26th on the so-called «gift day». We think this will be the best gift for the team and the fans.
Wild Oats XI has been haunted by failures in the Sydney to Hobart Race over the past few years: two years ago the boat broke its mainsail during a storm, a year ago the swing keel hydraulics failed.
Supermaxi skipper Mark Richards is hoping that a third blow, literally falling from the heavens, will end the black streak for the team.