Another attempt by Yann Guichard on the 40m trimaran Spindrift 2 to break the record for the fastest non-stop round-the-world sailing ended in a sudden fall of the mast. Fortunately, none of the crew members were injured, and the crew and the boat returned to their native French Brest.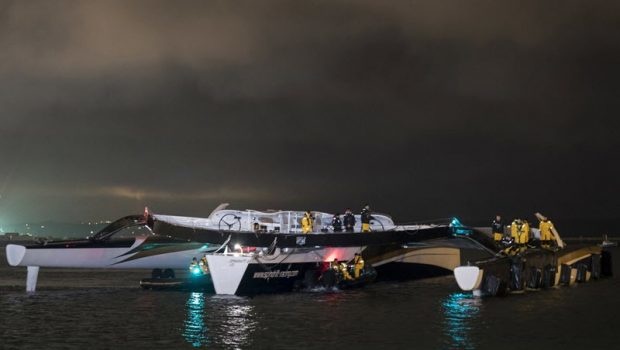 The team, led by the famous racer, set out to sea for the third time with the aim of winning the Jules Verne Cup, but so far the athletes have been unsuccessful.
At their
first attempt
in 2015, the
Spindrift 2
team came close to achieving their goal, finishing the circumnavigation with the second best result in the trophy's history at the time.
But lately, the boat has failed to even reach the official start line.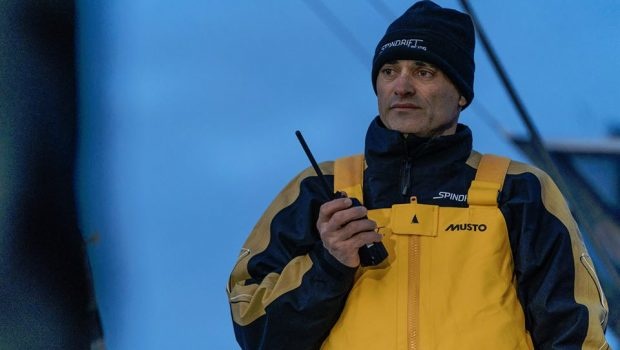 For his second run, Guichard increased his crew to 11 sailors and devoted most of the last two years to upgrading his maxi-trimaran.
The crew had been waiting for the best weather window since last fall, but the skipper decided not to start November 4 with François Gabar, who broke the single non-stop round-the-world record on a MACIF trimaran.
The Spindrift 2 team did not set off for the coveted trophy until 8 January, but Gichard ordered to turn the boat around a few hours after leaving Brest harbor, realizing that the benevolence of the weather conditions had been overestimated.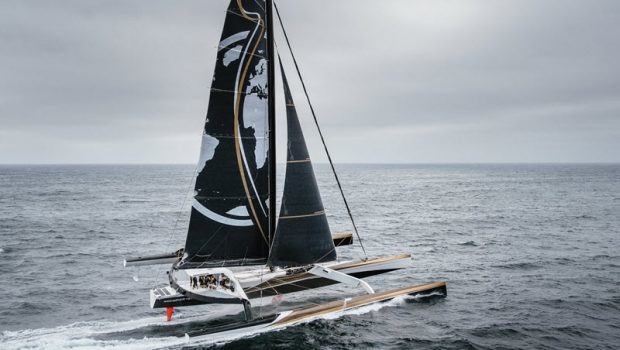 And so yesterday, when the forecasts for the passage of the Southern Ocean looked very safe and the depression zone off the Brazilian coast should have allowed a quick crossing of the South Atlantic towards the Cape of Good Hope, the crew gave up the moorings in their third attempt.
But the trimaran had not even had time to round Cape Pointe de Saint Mathieu before its mast fell off. At the time, the boat was sailing at 15-18 knots in a 30 knot wind and 3m waves. Spindrift 2 had a mainsail and a J3 jib.
«The crew is safe and sound," said Guichard. "It all happened so fast. The mast fell to the leeward side of the boat. The conditions were not that extreme. It's too early to judge exactly what happened. We had to give up rigging to save the boat and prepare it for towing. An operation to recover her is currently underway».

Now the Jules Verne Cup belongs to Francis Joyon, who a year ago with his team circumnavigated the earth in 40 days 23 hours and 30 minutes.
Recall that the cult trophy is awarded for setting the speed record of circumnavigation of the globe on a yacht of any class and size. The start and finish line of the circumnavigation is located between the lighthouse on the island of Hessan(France) and Cape Lizard(UK).