«Board No. 1» will remain in Russia. The legendary motorboat «Maxim Gorky», also known as «Stalin's yacht» will become the first operating floating museum in Moscow and will sail on the waterways «of the Moscow Canal».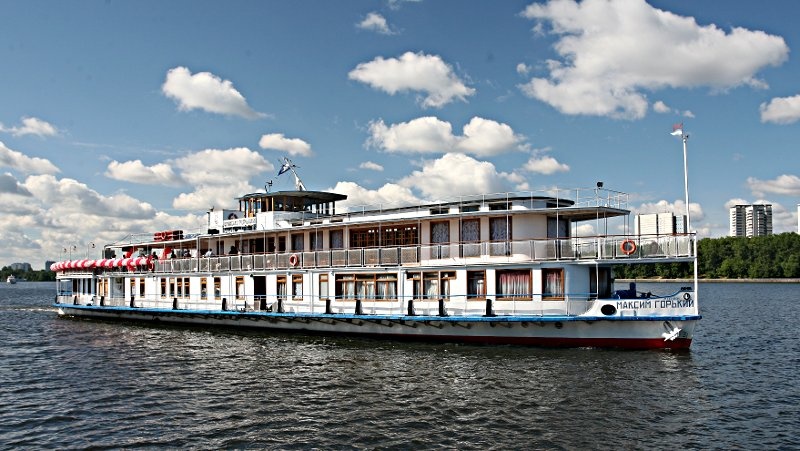 «The Moscow Channel» has purchased the motorboat «Maksim Gorky» from«Moscow River Shipping Company» for 20 million rubles.
The transaction was coordinated with the Ministry of Transport of the Russian Federation and the Federal Marine and River Transport Agency.
After closing the deal (to take place on April 19) «yacht Stalin» will go for overhaul.
«Maksim Gorky» is a masterpiece of domestic shipbuilding and a working historical monument. We want to breathe new life into it, to turn the river «Board #1» into a real museum ship with an interactive exhibition and a banquet hall. There are very few projects of such kind in the world. We are planning to digitize unique exhibits and archive photos from our museum near Moscow and add other historical artefacts to them. After reconstruction the ship «Maxim Gorky» will become a modern cultural and museum floating center that will be able to make guided tours through the famous locks «of the Moscow Canal», - said German Yelyanyushkin, Head of the FGBO «the Moscow Canal».
The Moscow River Shipping Company put the motor ship «Maxim Gorky» up for sale in mid-January 2018. For the last four years the vessel has been used exclusively as a restaurant and was no longer profitable for the owner. There were rumors that Azerbaijan Caspian Shipping Company and Nizhny Novgorod administration were interested in the steamer.
The 68.8-metre vessel was built in 1934 by order of Joseph Stalin.
The Chief's ship was constructed at «Krasnoye Sormovo shipyard» in Nizhny Novgorod Region. It was built on the platform of the submarine series «Decembrist». Inherited from«Decembrist» the vessel received a powerful propulsion system, which allowed it to reach a speed of 35 km/h.
In 2003 «Maxim Gorky» underwent a thorough reconstruction with the replacement of the engine and navigation system, during which the interiors were recreated almost in pristine condition.