The 32-year-old Australian Lisa Blair, the first woman in the world to circumnavigate Antarctica alone, plans to break two more records by the end of 2020.
This year she is planning to go round Australia (no woman has ever done it) and in 2020 to be the first person to circumnavigate the Arctic unaided.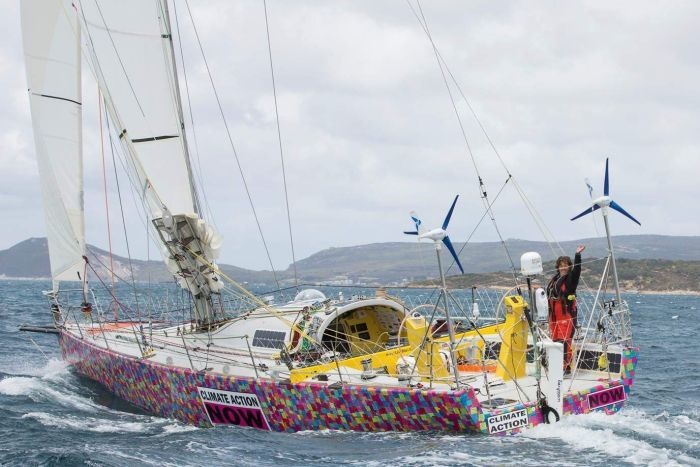 Last year
Lisa Blair on a rainbow-painted Open 50 Climate Action Now walked around Antarctica, becoming the first woman to make such a solo journey.
Unfortunately, she failed to beat the record of Russian explorer Fedor Konyukhov, who in 2008 successfully completed the route in 102 days, 35 minutes and 50 seconds. The yachtswoman had to interrupt her journey to repair her boat.
The tragic turn of events occurred on the 72nd day of a safe voyage - as safe as it could be with 80-knot winds and 15-meter waves.
The mast on board suddenly snapped and, hanging from the rigging, threatened to burst the hull at any second.
Stranded 1,000 nautical miles from the nearest land, the woman's shaking hands miraculously managed to shake off the wreckage with cold and fear.
Help arrived in the form of a container ship three days later. Blair stocked the necessary amount of fuel and on the engine reached Cape Town. This would have been the end of Blair's voyage, but she had other plans. She had a new mast fitted to her yacht and two months later she was back on the course from where she had crashed.
As she admits she was very scared to try again but she could not give up her dream.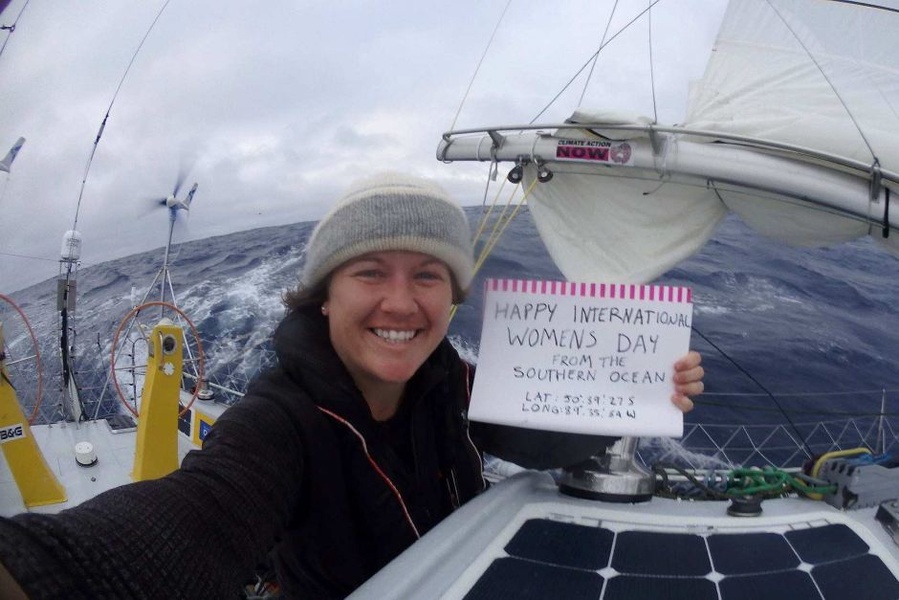 What makes this story even more amazing is the fact that Blair learned to swim only at the age of 20, when she got a job on a charter yacht as a cook and cleaner.
Six years after that, Lisa was already participating in the 2011/12 Clipper Round the World Race, the same time she had the adventurous idea of sailing solo around Antarctica.