The Frenchman Jean-Luc van den Heede, the long-time unchallenged leader of the Golden Globe Race,will continueracing in the Chichester class after repairs in the port of Valparaiso in Chile.The day before the yachtsman informed the organizers of the race that during the storm with 11-meter waves and wind of 65 knots his yacht was overturned on 150 degrees. The impact damaged the main staysail fastening to the mast, which cannot be repaired without calling at the port.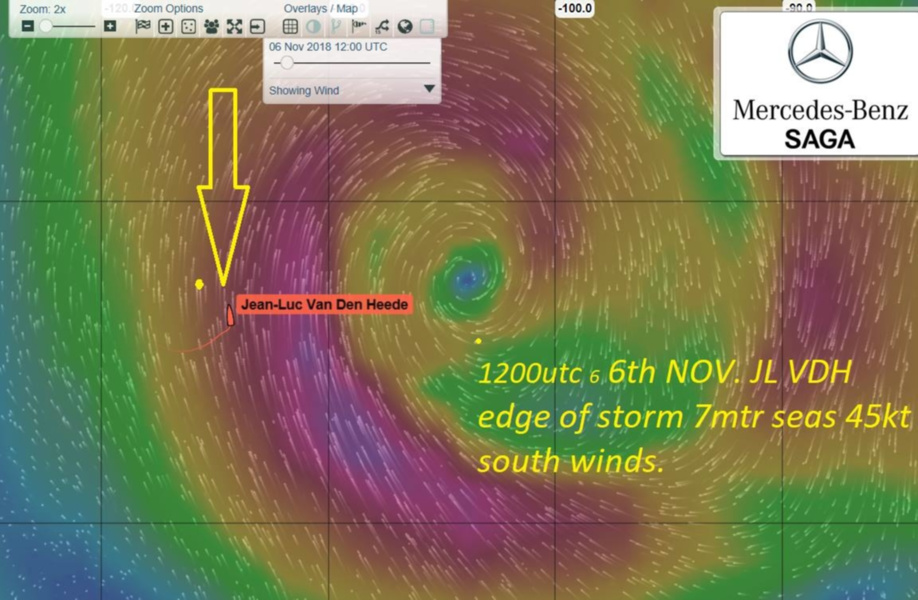 The rigging had not fallen over, but a slackened bolt caused the shackle, to which the shackles were attached, to slip 5 centimeters downward, reducing the rigging tension.
Although van den Heede is now sailing under one spar, the situation is under control and he is not in any danger.
When the wind died down a bit, Jean-Luc tried to do some minimal repairs and tighten the battens and booms, but this was not done as well as he would have liked.The journey to CapeHorn in South America would take the yachtsman some 1,900 miles. He will be sailing in 45-50 knot southerly winds and 7 meter waves again for the next 24 hours. The wind would then change to a northerly gust for the next 24 hours with a noticeable weakening.
All made it through the weekend storms off Australia and Tasmania without incident. Only Great Britain's Susie Goodall (third place in the race) was upset that the rules of the competition did not allow her to take a walk on the picturesque beach, in front of which she was waiting for bad weather. Now both she and American Istvan Kopar (fourth place) with about 300 nautical miles difference are already heading towards Tasmania, trying to catch up with Estonian Uku Randmaa ( second place). Randmaa and Goodall are separated by about 700 nautical miles. In turn, there is nearly a thousand nautical miles between Randmaa and the new leader, Dutchman Mark Slats.
Finn Tapio Lehtinen (Tapio Lehtinen, fifth place) has almost reached the checkpoint in Hobart(Tasmania). But Australia's Mark Sinclair (sixth) and Russia's Igor Zaretsky (seventh ) are still 2-2.5 thousand nautical miles away.