In a triumphant explosion of confetti, the FerrettiGroup has launched the 42.57-metre Pershing 140 Chorusline superyacht.
Speaking at Boot Düsseldorf - 2019, Ferretti Group Chief Commercial Officer Stefano De Vivo described the birth of the Chorusline as «a big turning point for Pershing and the Ferretti Group». And now that moment has officially arrived.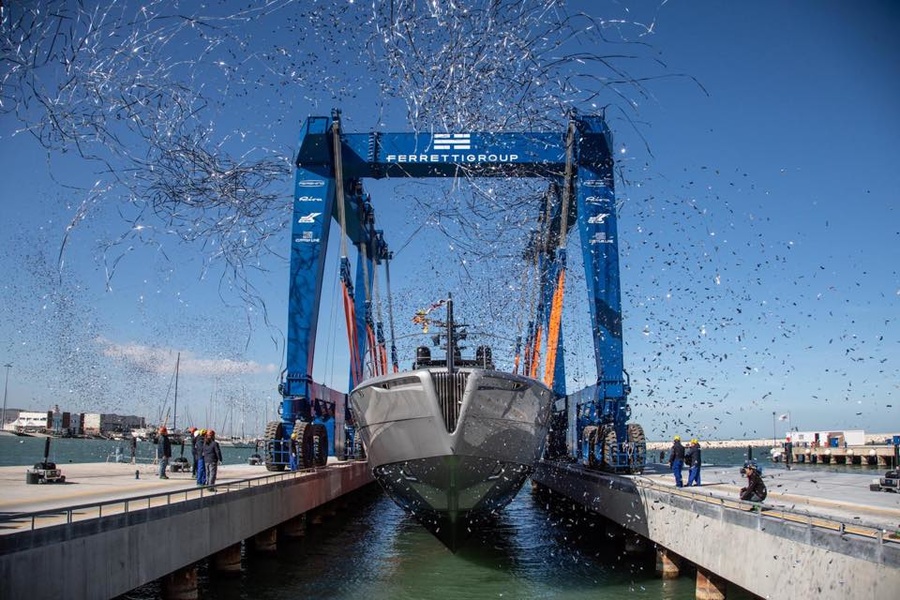 Chorusline is not only the flagship of the range, but also the debut «Pershing», whose hull is made of lightweight aluminum alloy.
The boat is the result of a close collaboration between the Ferretti Group and naval architect FulvioDe Simoni. De Simoni has been defining the look of Pershing yachts since 1985. Unsurprisingly the new flagship inherits the brand's DNA. But there is a place for innovation.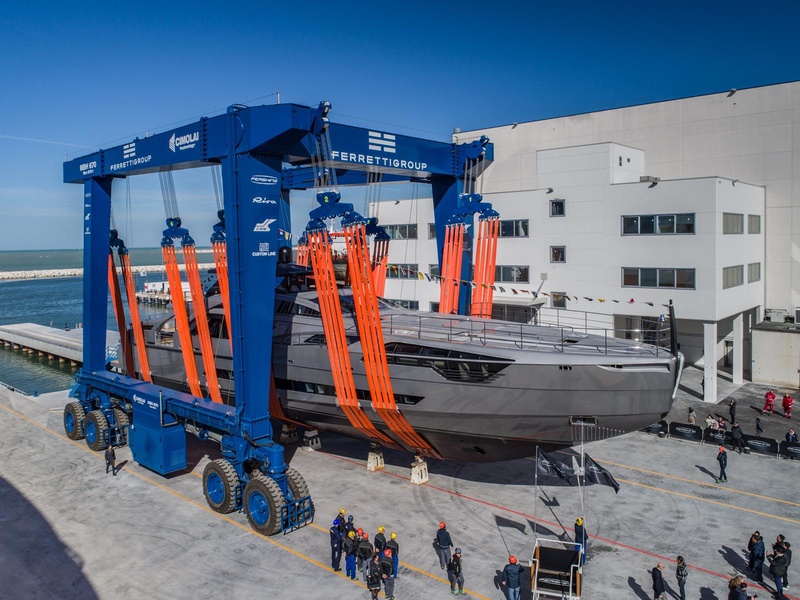 The sporty character traditionally favoured by Pershing owners is reflected in the steel grille on the bow, which is reminiscent of the radiator grille of a fast luxury car. Perhaps even «Rolls-Royce».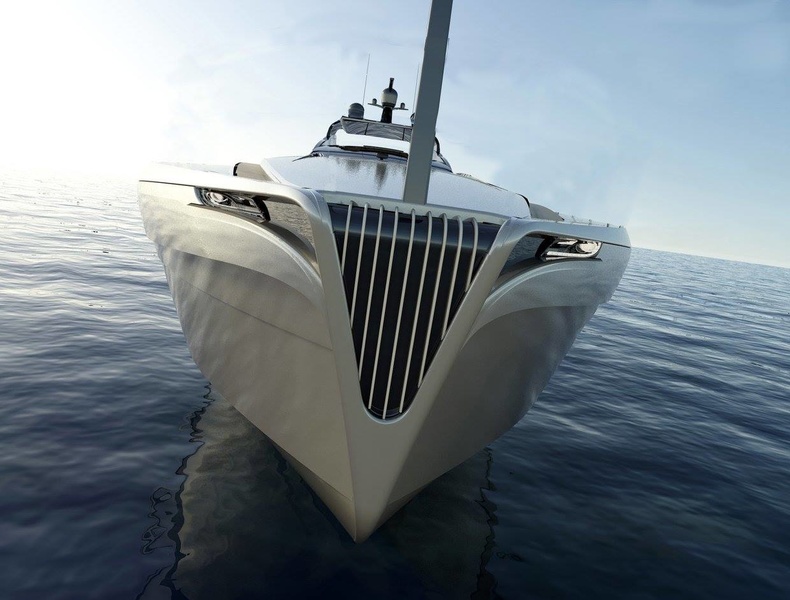 In doing so, the designer sought to combine a deliberately aggressive personality with clever engineering solutions to ensure maximum comfort on board.

Take a closer look at the Chorusline: the lateral wings, which are integrated on both sides of the superstructure, form a protected lounge area at the stern. And naturally, they give the boat a unique look.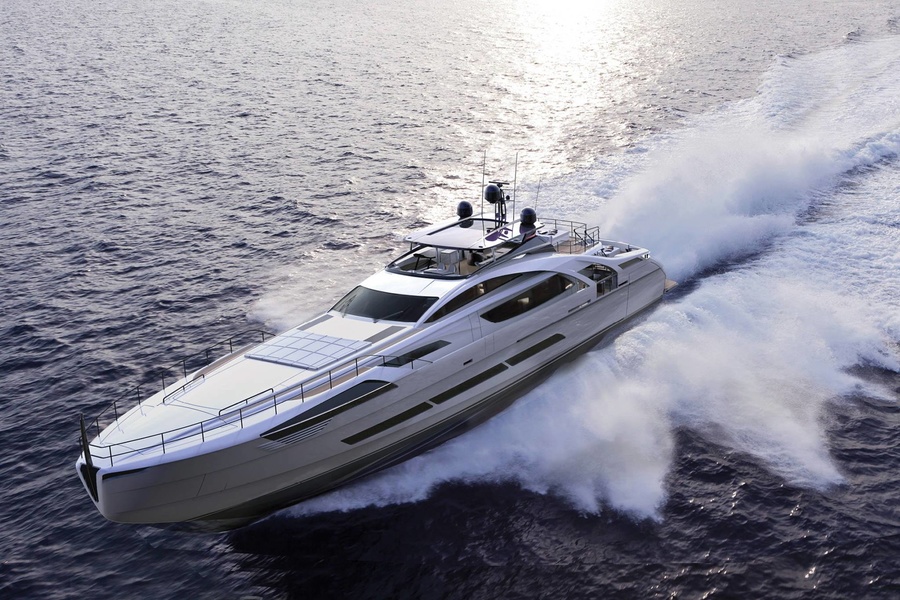 The aft main deck is specially raised to mezzanine level giving more room for a huge beach club with folding sides. With the launch of the tender and jet ski in the water, the relaxation space is further enhanced.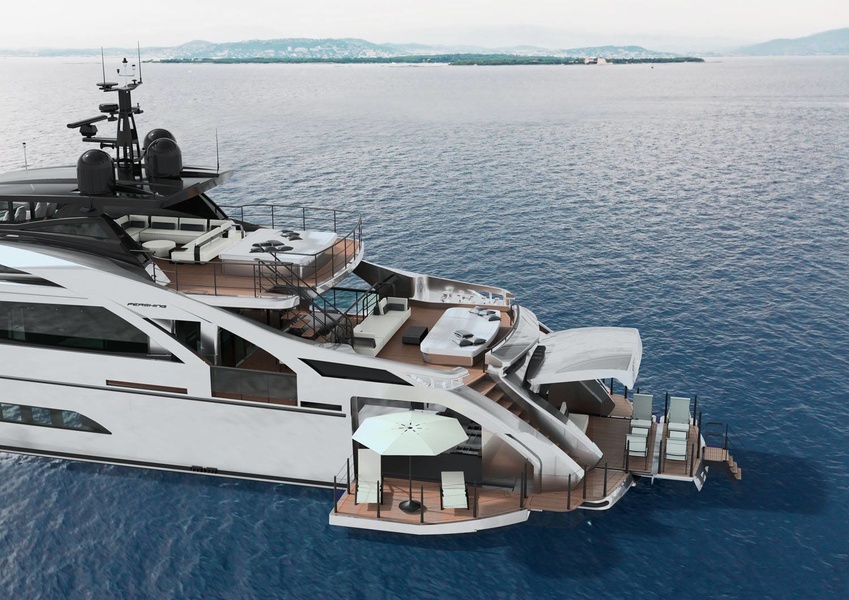 Another signature feature of the Chorusline is the private lounge area in the bow. However, this can easily be converted from enclosed to open. «When the yacht is anchored or moored, the roof can be electrically retracted to transform» into a sunbathing area.
The yacht can accommodate 10 guests. The lower deck features four staterooms, while the main deck hosts the full-beam master suite. Also on the lower deck is a well-planned crew cabin with an easy access to the engine room and garage.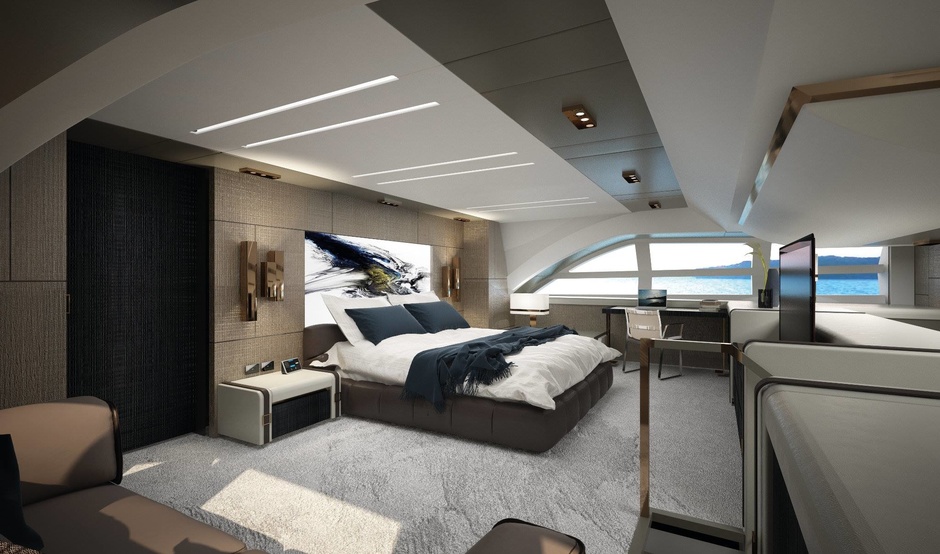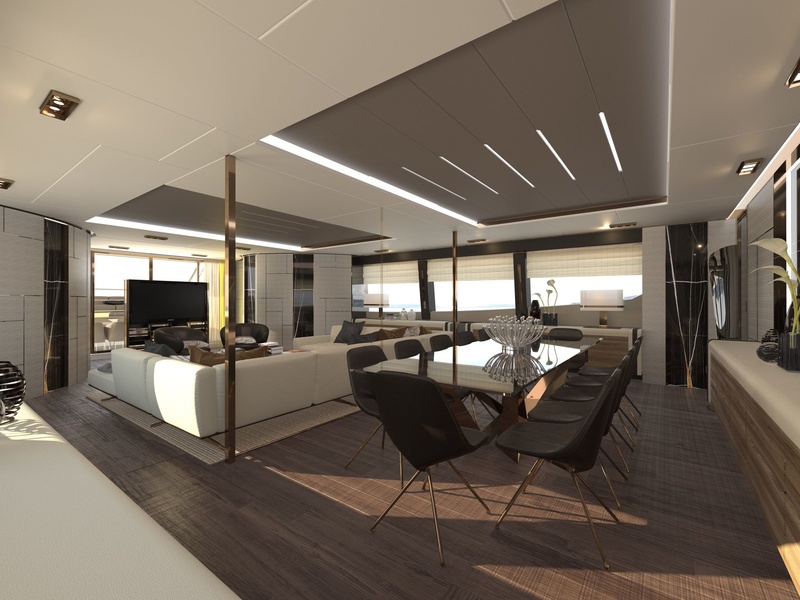 This yacht was first announced at the 2015 Monaco Yacht Show and the sale was completed a year later at the Monaco Yacht Show. It is known that the owner of the first Pershing 140 is from continental Europe.

The second hull is already on the yard's slipway and is due to be completed in September this year.

The Pershing 140 is available with three powertrain options. In the most powerful version, she is capable of reaching a top speed of 38 knots. The premiere model is equipped with the top-of-the-range MTU 12V 4000 M94 in four units - especially for those who want to feel like a Schumacher on the water.