Pershing has announced the sale of the largest yacht in the brand's history, the 43.5-meter Pershing 140. The concept for the new model was unveiled a year ago at the Monaco Yacht Show.
An owner from continental Europe was seduced by Pershing's powerful, sporty exterior styling and innovative features onboard, says the shipyard.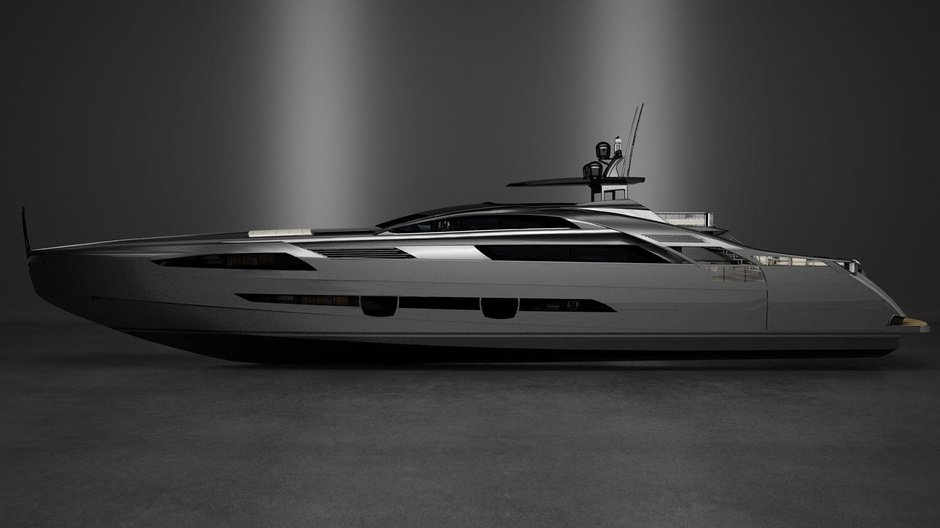 The Pershing 140 is the fruit of a collaboration between designers from the Ferretti Group, which houses the Pershing brand, and naval architect Fulvio De Simoni. Perhing has been working with De Simoni since 1985 but this time he has developed a truly innovative design while still retaining the brand's heritage.
One of the striking external features of the new boat is the steel grille on the bow, reminiscent of an automobile radiator grille, which emphasizes the sporty character of the boat.
The two side wings integrated into the superstructure create a protected lounge area aft. The aft main deck has been elevated on the mezzanine level to create more space for a huge beach club with folding sides, situated at water level. The beach club is connected to the sundeck by a staircase; together they create a single multilevel space for outdoor relaxation.
Another distinctive characteristic of the Pershing 140 is the concealed lounge area forward of the boat.
When moored, the roof that covers the hidden area slides back to reveal a sunbathing area that can be customized by the owner.

Similarly, the interior of the boat can be fully customised. A choice of layouts is available, with the basic version featuring a full-beam master suite on the main deck, four guest cabins for 10 guests on the lower deck and a smart crew area with access to the garage from the engine room.
The Pershing 140 is the first Pershing built in light alloy.
Alberto Galassi» , CEO of the Ferreti Group, said that the first photos of the new flagship gave him «shivers of excitement and he is «confident that the Pershing 140 will be the most stunning yacht in the brand's history».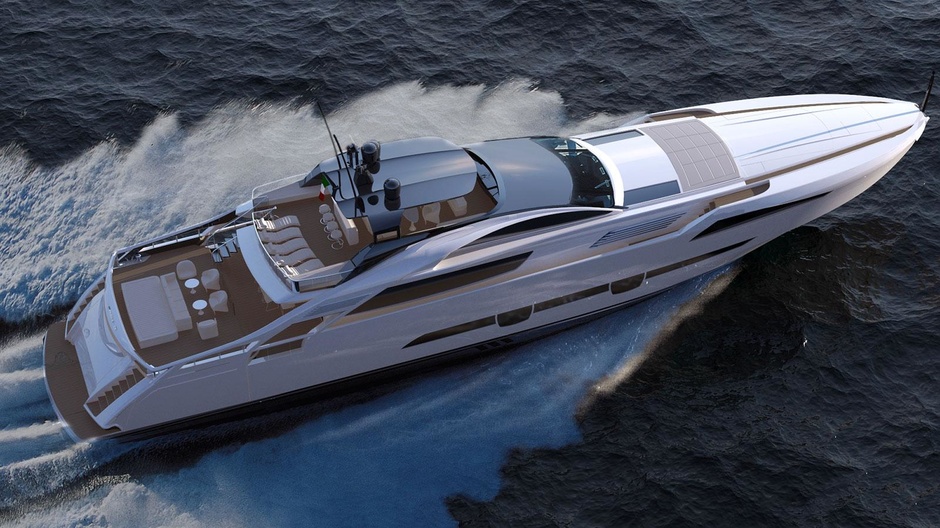 «There are three powertrain options to choose from, with two MTU 4000 M93L 12V or 16V water jets giving 24 and 33 knots» respectively, and for speed freaks there is a third option with four MTU M94s giving a top speed of 38 knots.
The first Pershing 140 will be launched in 2018.