A mini-apartment of just over 25 square metres hardly surprises anyone. The only way to really enhance the appeal of such a small dwelling is to have a gorgeous view outside the window. With this in mind, back in 2016, specialists from the Estonian company Kodasema developed KODA Light, a lightweight mobile wooden house with a panoramic window instead of one of the walls. Last summer, they teamed up with fellow compatriots from Top Marine to go further: they put the house on a pontoon, turning it into a houseboat called KODA Light Float.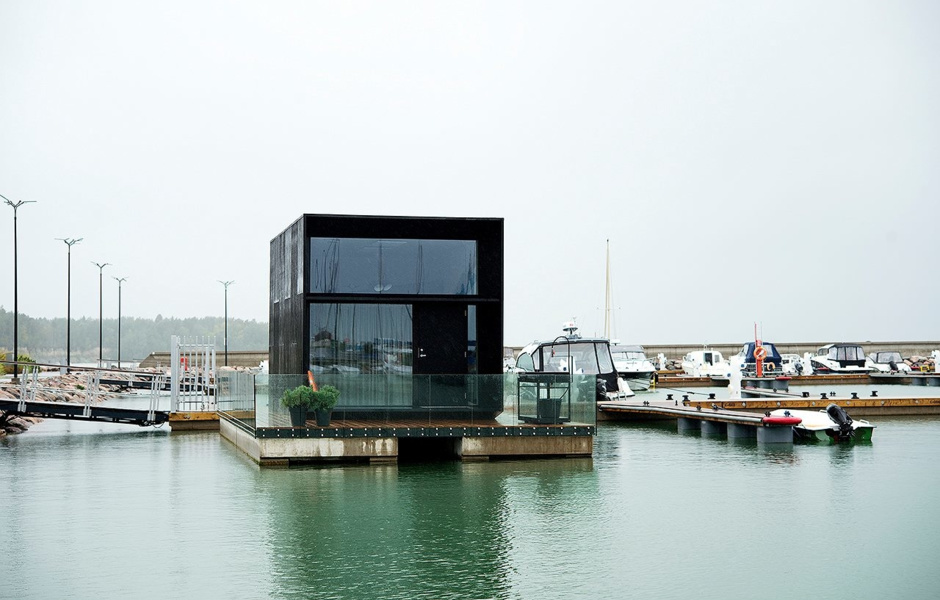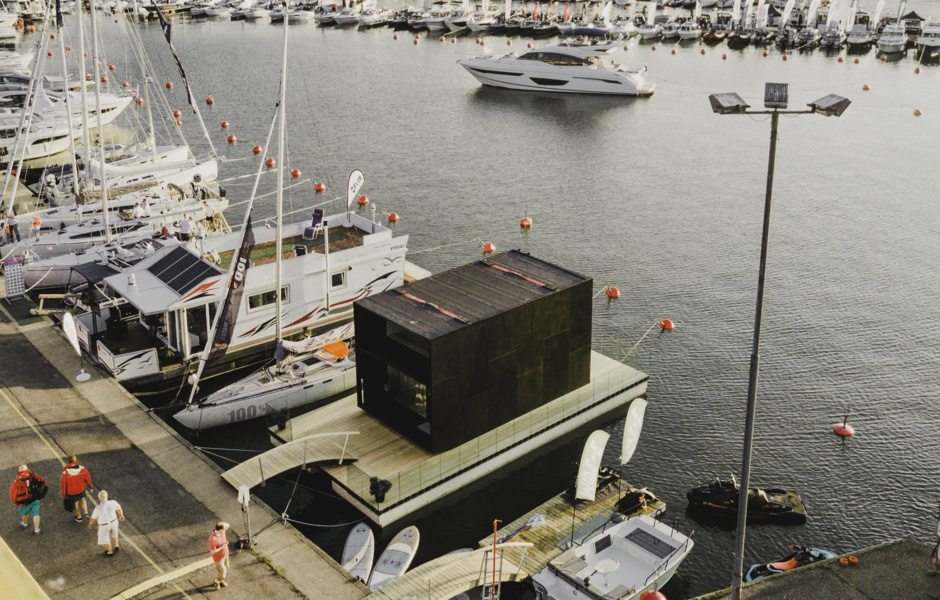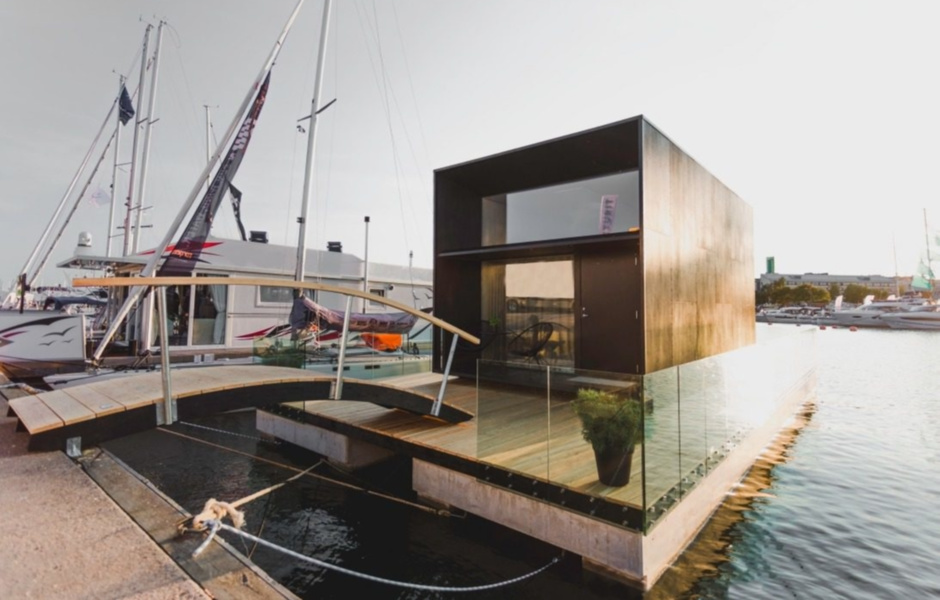 The size of the float is 6 by 12 meters. The area of the house itself - 5,8 by 3,4 meters. The construction can safely survive a wave of only 0.3 metres. It is not afraid of the winter ice (though it is better not to get acquainted with the spring ice drift). Walls, floor and ceiling of the house are well insulated, the roof can bear snow pressure up to 400 kg per square meter.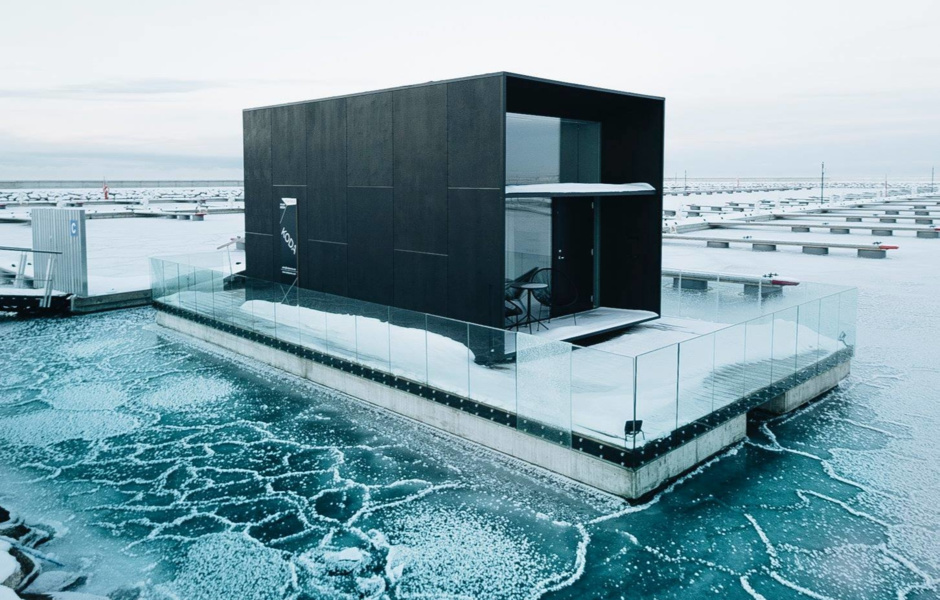 At the request of the future occupant the wooden planking around the house can be made of spruce or larch. In the first case, the edge enclosing the terrace will be made of pine, in the second case - of glass. The house itself from the outside can also be clad with either wood or plywood.
What's in the black box? «A plywood upholstered studio with electric underfloor heating, which has space for a spacious living room, kitchen, combined bathroom and a full-fledged sleeping area». The height of the room is 3.3 metres.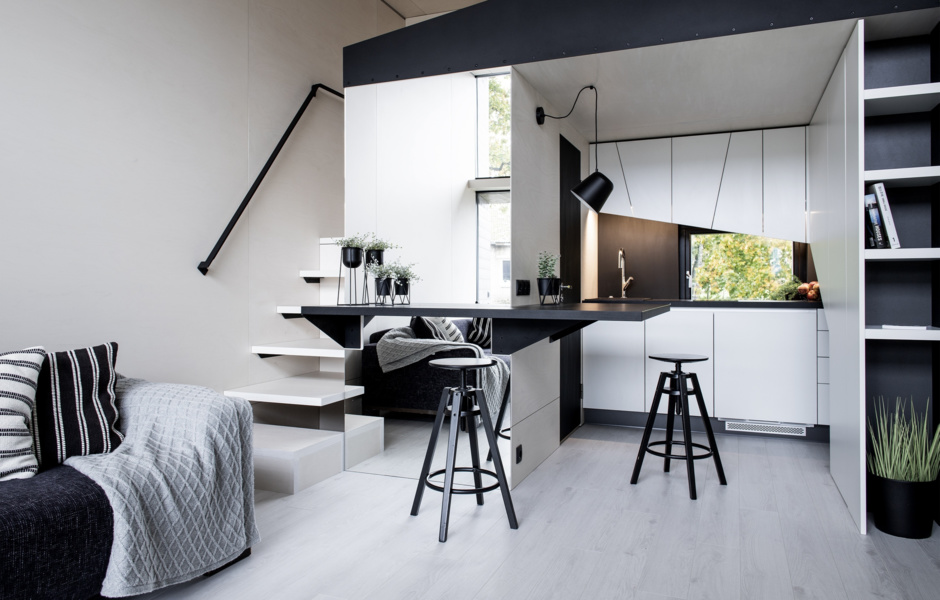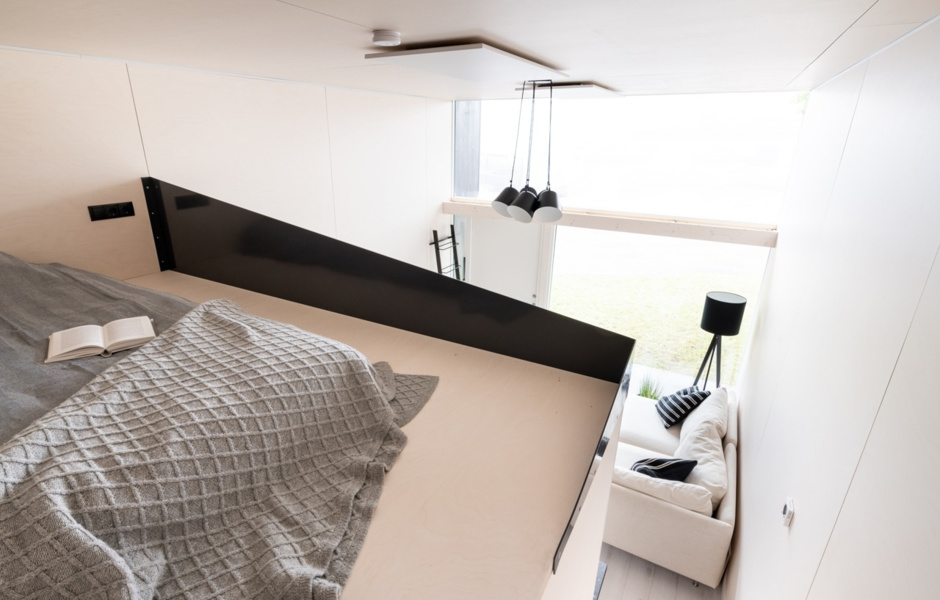 As Kodasema says, the layout of KODA Light is quite flexible, so the house can easily become not only a dwelling, but also a café or, for example, an artist's studio.