On October 29 of this year a new series of the legendary Volvo Ocean Race will be launched. Do you want to take part in it on board one of the teams as a blogger journalist? Then read the text below!
When the organisers of the Volvo Ocean Race announced the introduction of the Media Crew Member (MCM) before the last race, we got bored. We thought the teams and journalists would be pleased to be able to produce 8 month long reports full of videos, photos and texts that would capture the attention of yachtsmen and their sympathizers around the world.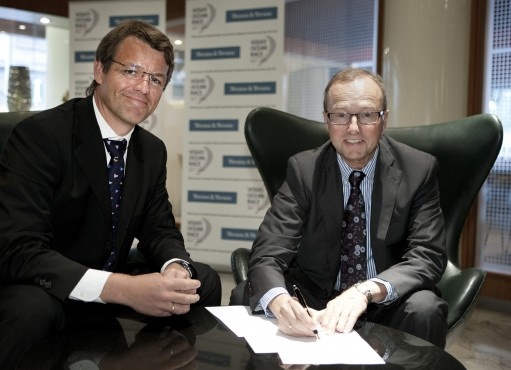 I don't think so. If we don't count closed after three episodes of the Internet series for the Puma and the great reports that Mark Cowell made us happy with until the Russian team disappeared from the radar, it turned out not at all what we expected. Instead of toothpicking, thrilling reports, we got hundreds of hours of standard picture: the rumble of wind, splashes on the lens, a big boat from all over the place breaking through storm waves. Most of us have had enough of that to chill for a report aboard any VO70 forever.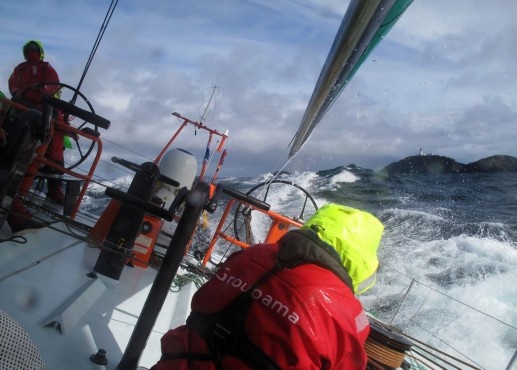 Obviously no one is happy with this, and the guys at VOR are the first. They are well aware of the need to translate these on-board reports from a narrow sailing specialization to "stories with a human face" about which people can tell each other. It's not an easy job - telling about people is always harder than showing boats chasing them. But now the organisers of the VOR are joined by Rick Depp, the legend of the documentary reality show... Deadliest Catch. about the hellish work of crabbing ship crews in the Bering Sea. He used to be a member of one of the VOR teams, but now he will be coordinating the "onboard journalists" and responsible for ensuring that race reporting is grabbed by adventurers around the world. And he really needs smart assistants for that.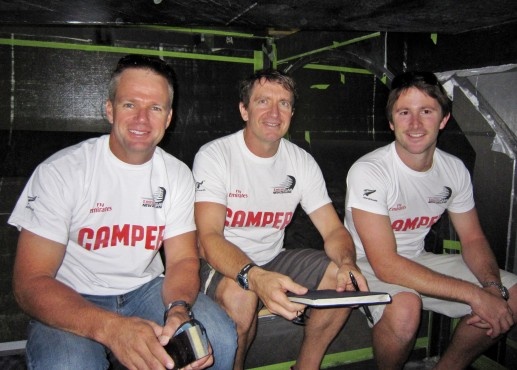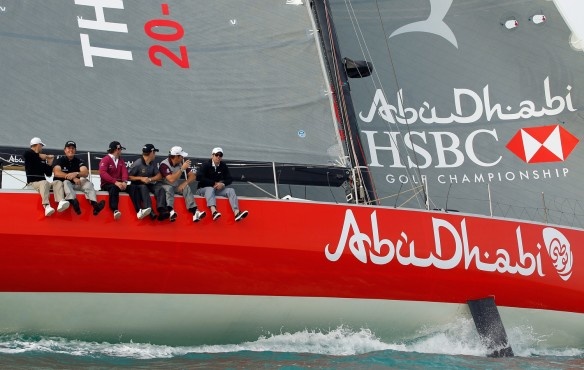 This is actually the essence of the sentence, as Rick formulated it:
"At the end of March, I will be hosting a seminar for MCM in London and Spain. I would like to address the huge sailing Internet community: if you want to work with us, we are waiting for your applications. Applications should include the following:
1. Sync and corrections by
2. Accompanying letter
3. Links to the best works (both photo and video).
What we need: perfect English, life experience and, of course, character. Each team chooses its own on-board journalists (they can change at different stages of the race), but we want to know about everyone who could be useful. Talented people who have never had a chance to tell about themselves to VOR management or teams before - this is your chance to get into our database of potential MCMs for this and future races. All applications will be considered very carefully.
The deadline for applications is 17:00 CET (19:00 Moscow time) February 28, 2011. If you feel you could be useful, or know someone suitable, write to [email protected]".
I would humbly advise everyone to try it, even if you don't have much experience in photography and videotaping. What is definitely enough in this race is cameramen and photographers. It lacks good, non-standard storytellers who want to show the background of an ocean sailing race. Yes, and your sailing experience can be quite zero - onboard journalists are prohibited by the rules to participate in the management of the boat.
While you think about it, take a look at these two videos. The first one is a report from Telefonica Blue. Please note the disgusting presentation with a great picture. The picture, however, is quite standard, because any good storm from the boat looks the same.
And then look at the second video. It's pretty loosely made, and there's no humor and frustration to make it a real masterpiece, but it tells the story of the people on the Camper/ETNZ team in a measurement process we've never seen before. This in itself is quite interesting, and this is the future. And we love it.
Well, there you go. This should get you excited. Now go ahead and find yourself an interesting job on Volvo!
About the author: Scott Tempesta is Editor in Chief of Sailing Anarchy. Translated and printed with permission.