On January 7th of this year, a sailing vessel, which has recently joined the Polish sailing fleet, went on its first voyage under the Polish flag.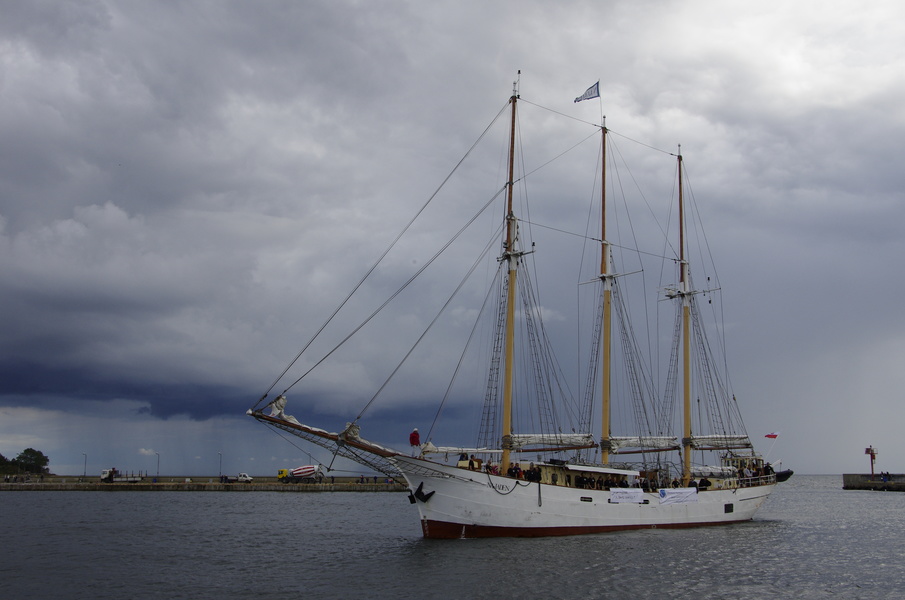 It is a beautiful three-masted gaffer schooner named Kapitan Borchardt - in honor of the famous Polish captain and mentor, who became a model for all the educators of young sailors. The schooner was built in 1918 in Holland, after which she successively changed German, Dutch and Swedish flags, as well as seven whole names.
Until recently she was known to connoisseurs as Najaden, under which she served as a cruise ship for the last 20 years. Today the schooner has been purchased by Polish private individuals (purchase amount - about one million euro) and will be used for commercial (cruise) voyages in the Baltic, Mediterranean and Black Seas, as well as for training and educational voyages with young sailors. Schooner's participation in traditional Tall Ships Races is also promised.
Despite the very old age of the sailboat: Is it a joke - almost 100 years! - The schooner, whose last overhaul took place in 1989, turned out to be in excellent condition, according to Polish experts. Hull steel, rivets, rankout and rigging - everything was in perfect order. All that the ship needed was painting and a small redesign of the interior.
It is extremely unusual that the schooner is commanded by a young lady - yacht captain Magdalena Novorolska. Although Poland is a very sailing country and women in Polish sailing have always played a big role (here you can remember Teresa Remiszewska, Kristina Khojnowska-Liskiewicz and Natasza Zaban), Magdalena is today the only female captain of a big boat in Poland.
Thanks to my Polish friends, I was not only able to witness the first sailing boat entering the Polish port of Hel at the end of August 2011.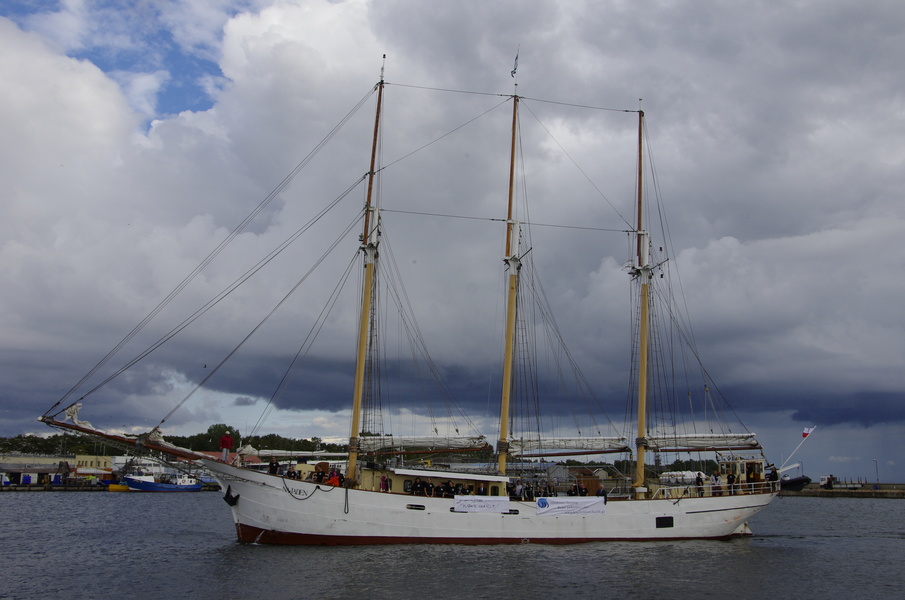 (and the touching but solemn ceremony of changing the flag on him), but also to be on his deck as a guest of honour, where I had the privilege of having a brief interview with this famous yachtswoman in Poland.
- Pani Magdalena, how long have you been sailing?
- Oh, since I can remember! As long as I can remember - I can't remember exactly!
- But you've been sailing since before school?
- Yes, of course. It was a small dinghy.
- Did you go racing, regattas?
- No, that was never my goal. I was attracted to family sailing, I walked a lot with my father and mother on the lakes of Masuria and from a young age I was interested in large sailing boats.
- And how was the relationship with them?
- My first big sailing boat was Zawisza Czarny, you probably know it's a famous Polish crowd. I went up to his deck as a sailor 11 years ago. And I fell in love with these beautiful ships forever! Then I realized: my dream is to be on the deck of such a ship all the time. Everything else had lost its meaning, even my education and career.
- But do you have an education?
- Yes, of course, and it's not bad. I have the PhD of a rather famous university in Coventry. But it all ceased to mean anything to me after my first out to sea on Zawisza Czarny. That's when I decided to become a professional sailor and start my maritime career almost from scratch.
- Did you dream of becoming a captain?
- Oh, that's a tough question! Yes, deep down, I dreamed, but I never really believed it. Even when I went on my second sailing boat Pogoria (and I started my service there in 2000 as a sailor of the second article) - I did not believe it. I never thought that I (or even a woman) could become captain. Not in this life! - However, did you manage to do it after all?
- Apparently, I was lucky to be in the right place at the right time!
- Is it hard for you, as a woman, to steer such a large ship and keep a considerable crew under control?
- Frankly, no. I think if I were a man, I'd behave just like this in any situation.
- Do you think such a career is possible for other girls?
- And why not?! The main thing is to be highly motivated and not to stop believing in yourself!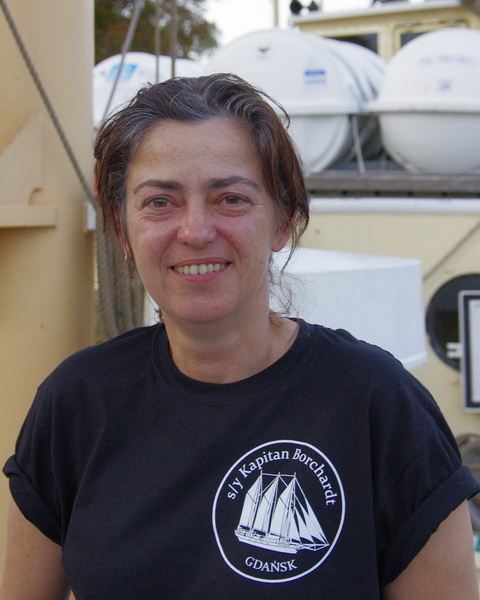 P. S. And we're having a hard time finding the money to keep the schooner's training room afloat today. The Young Balticand the frigate Standard and became «an outcast of his native»land...
Technical specifications of schooner Kapitan Borchardt: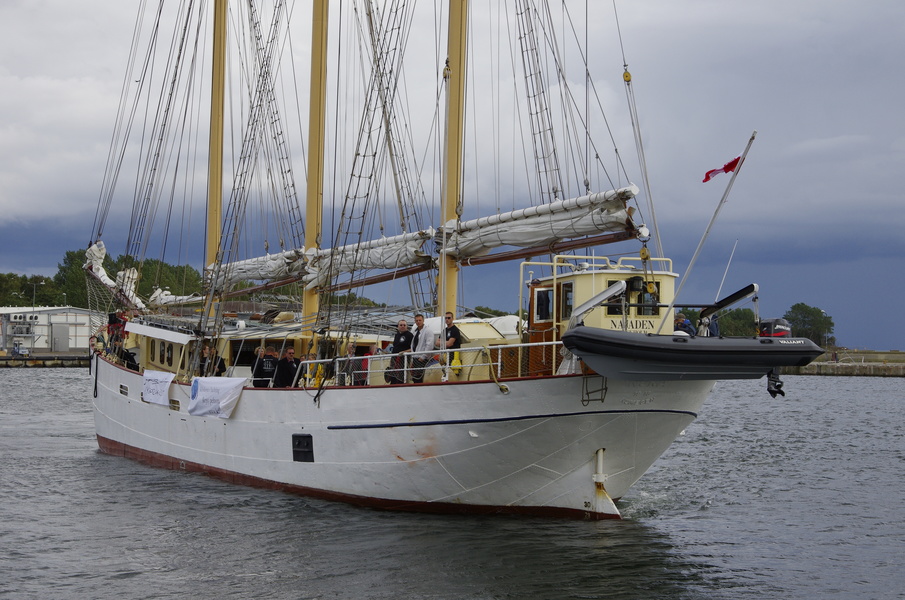 Length, m:
max. 45
on deck 34
Width, m 7

Precipitation, m 3.2
Displacement, t 173
Sail area, m2 600
Engine power, HP.





350
Passenger capacity, man. 41 guests/8 crew members