Thanks to a sophisticated mathematical algorithm complemented by guessing on the hair of a newt and throwing the dice, the American Sailing Association was able to identify the coolest sailors who became famous in other areas of life: science, art, film and literature. The editors of itBoat added several more names to the list, without which it seemed incomplete.
10. Bob Seeger.
After writing and performing his classic rock ballad «Night moves» and «Like a Rock» superstar Bob Seeger must have picked up the sailing «virus». In the 90s, the legendary rock singer started sailing and then racing. Seeger became a serious racer. He won many honourable places in the famous Mackinac Race aboard the boat Santa Cruz 52.
«I really fell in love with sailing," he admitted to the Chicago Tribune. - What attracts me most in this sport is the lack of noise. Without a motor, the yacht moves so quietly on the water».

9. Stephen Colber.
Another true navigator is the famous comedian Stephens Colber, a follower of David Letterman and his Late Show. After Kohlber took part in Charleston to Bermuda Race, the «most famous sailor in the world appeared in his arsenal». Joking jokes, but the length of this race is an impressive 777 miles. Kohlber has participated in Charleston to Bermuda Race several times, and although he is a big enough boat, long distance racing is not an easy thing. So it's safe to say that in sailing, the comedian threw all the jokes aside.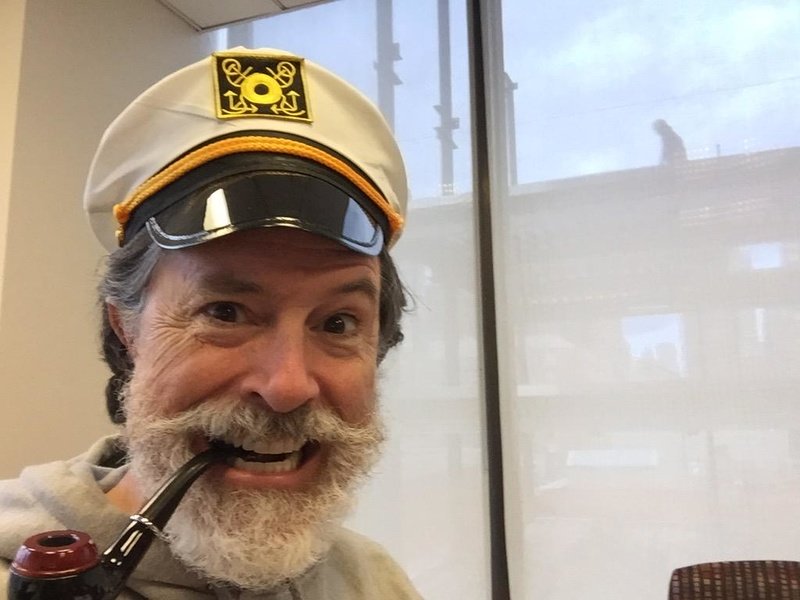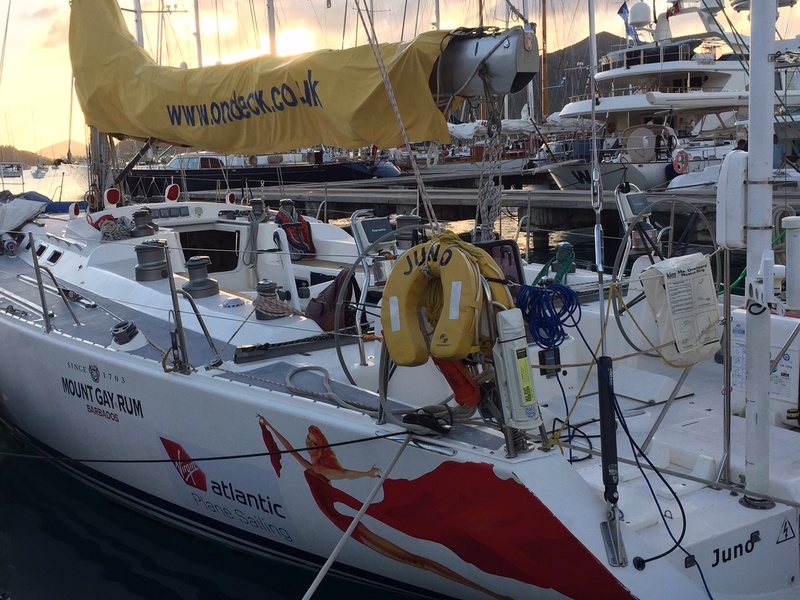 8. Humphrey Bogart.
Bogart is a typical TV movie star, with a somewhat alienated look, a cigarette in his fingers and a sense of self-esteem. As a sailor, Humphrey Bogart is exactly the same «classic». His legendary 55-foot Santana, designed by the architecture firm Sparkman & Stephens, is a model of grace and elegance.
According to Cruising World magazine, in his will, Bogart insisted that his ashes be placed instead of the traditional urn in a small model of a yacht Santana enclosed in a glass ball.
Yeah, this «guy was» serious about yachting.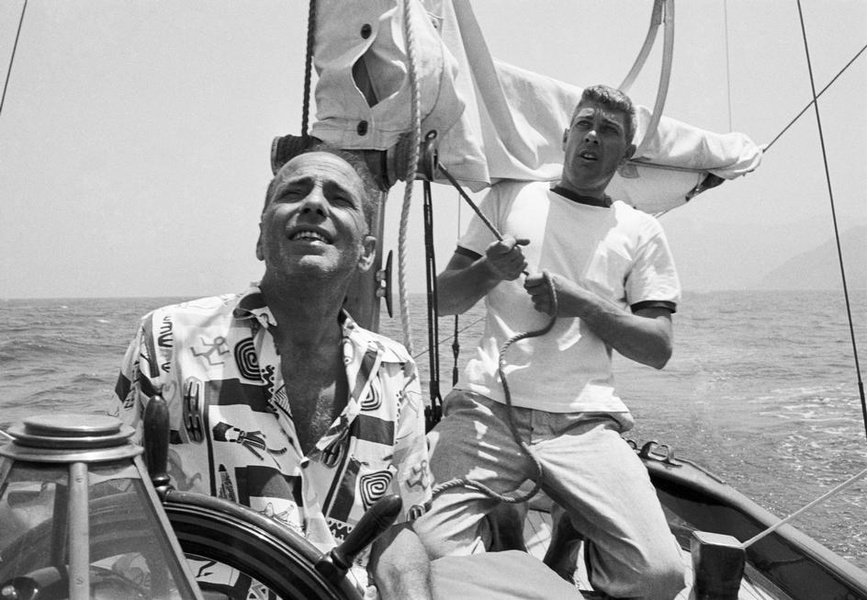 7. John Lennon.
In 1975, the famous Beatles member found himself in a creative crisis: he could no longer write songs. The musician's love of yachting led him out of his creative impasse. In 1980 Lennon rented a yacht from Megan Jaye and set sail for Bermuda. In the storm, an inexperienced ex-bittle had to get behind the wheel of a Megan Jaye to replace the exhausted captain. Lennon came out of the storm with another man.
«You can't imagine what it's like to have only heaven and water around. At the same moment, you're lonely and you touch something powerful. A stunning feeling of freedom»," he remembered.
In 7 weeks of traveling to Bermuda, the musician wrote almost all of his last songs.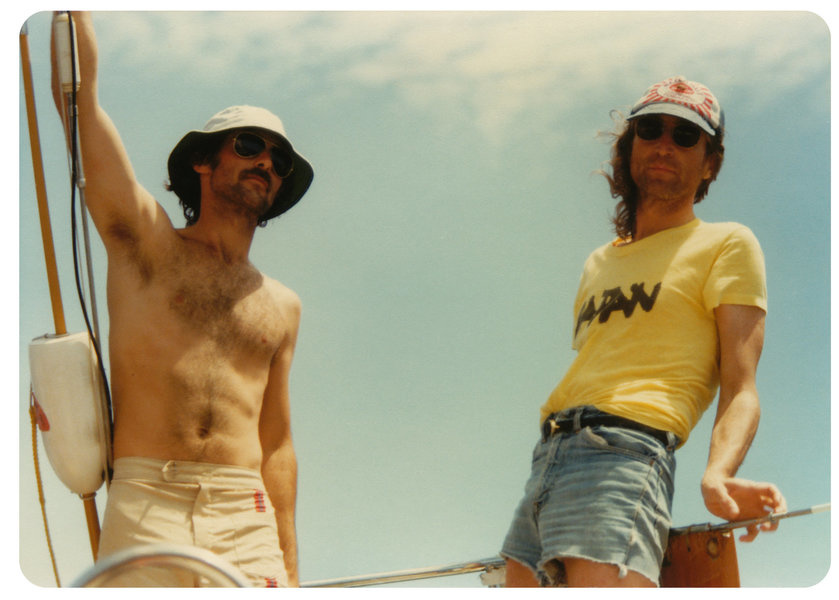 6. Albert Einstein
Not many people know that Albert Einstein loved sailing.
Legend has it that an outstanding genius of science was one of the «worst» sailors of all time. He constantly grounded his yacht or crashed into something.
He had a small sailing boat called Tinef («Useless» in German). On his 50th birthday friends gave Einstein a bigger boat. Einstein called it the Tummler («Sea Pig»). The famous scientist liked to sail the yacht without any purpose, and if he managed to hitch a ride at least to some marina - he was happy.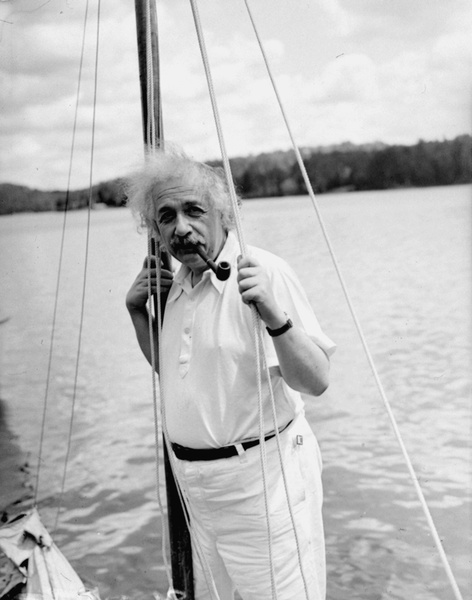 5. Morgan Freeman.
Everybody knows that he can speak in the «voice of God», but few people know that a famous actor is also a famous cruiser. He discovered his main passion in the landlocked town of Stowe, Vermont, aboard a 6-meter pleasure boat.
«I wasn't just fascinated at that moment," he admitted. - I was obsessed with it for life».
Freeman has since walked thousands of miles in the open sea, mostly aboard his 43-coloured Shannon yacht. It is rumoured that Freeman's favourite region to explore is the Caribbean.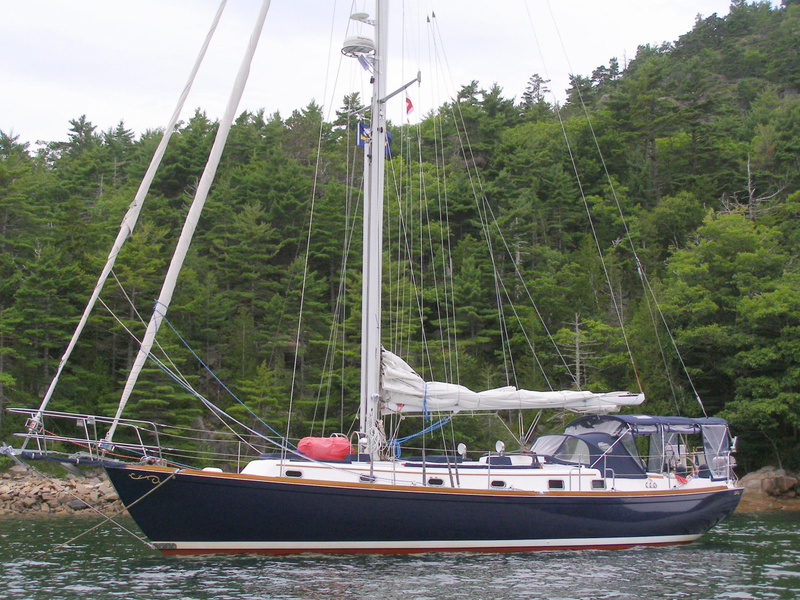 4. David Crosby.
Folk rock star David Crosby may have been drugged at a party and done a lot of other reckless things, but stepping aboard his favorite schooner Mayan, he was changing.
«I've always been a very careful yachtsman. Me and cautious sounds kind of ridiculous, right? And yet, when I went out to sea, I took it very seriously," the musician recalls. - Mayan was not meant for parties. It was above all that».
Mayan is dedicated to the hits of «Wooden Ships», «The Lee Shore» and «Carry Me». For 45 years, this old wooden yacht was David Crosby's muse, and God knows how hard the breakup was for him.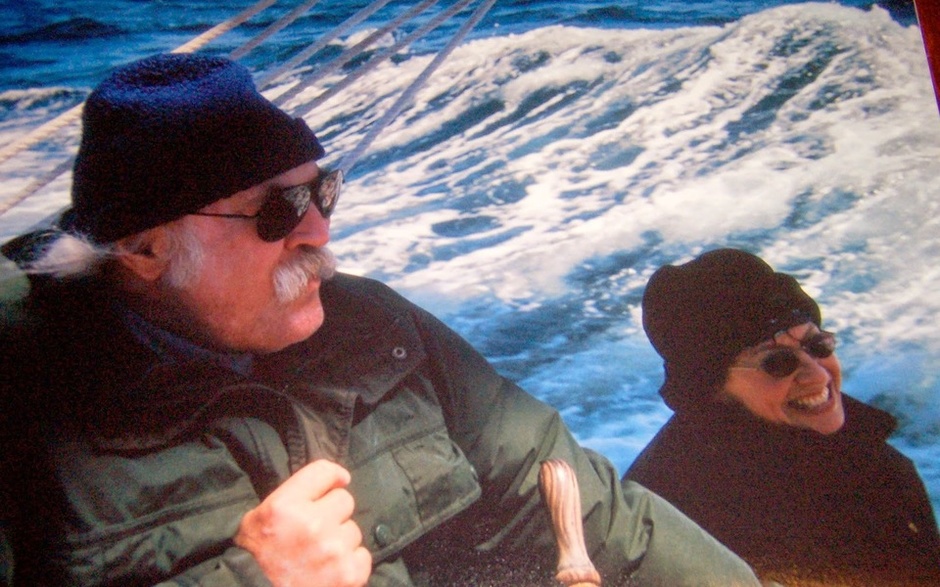 3. Ted Turner.
A billionaire and great media magnate, creator of CNN and owner of other TV channels, Ted Turner has always found time for his passion: yachting. Turner was known for his participation in the America»'s Cup «in 1977, when the American team managed to snatch a victory from the Australians. Even earlier, in the 1960s, he competed in Olympic qualifiers in a small racing dinghy. His portrait hangs in the Sailing Hall of Fame. Ted Turner once admitted that his personal achievements in sailing meant more to him than the Atlanta Braves baseball club he owned.
«It was a sport in which I was directly involved," he said in an interview with ESPN. - Winning the World Series in baseball was a pleasure, but there I was just a spectator. In sailing, I was part of the process. It's a completely different experience in my life and I'm very proud to have experienced»it.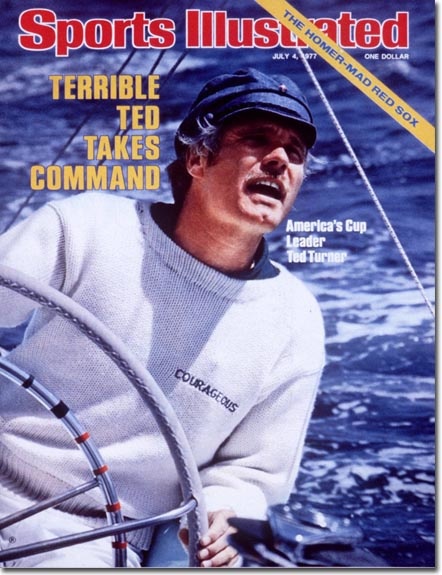 2. Ernest Hemingway.
The creator of the book The «Old Man and the Sea» knew about fishing and the sea firsthand. Ernest Hemingway sailed on many boats, caught tons of fish and survived many storms. But the quintessence of his love of yachting was Pilar, a custom «lobster»built in the 1930s at Wheeler's shipyard. The writer didn't just order another fishing boat, he made some changes in its design that nobody had thought of before: he installed a wooden roller on the cockpit, which made it easier to lift fish aboard, a bait bracket, and took the control post to the flybridge.
During World War II, restless Hemingway equipped his boat with bombs and machine guns and set out to patrol the Cuban coast in search of fascist submarines.
Lucky for him, he didn't run into any.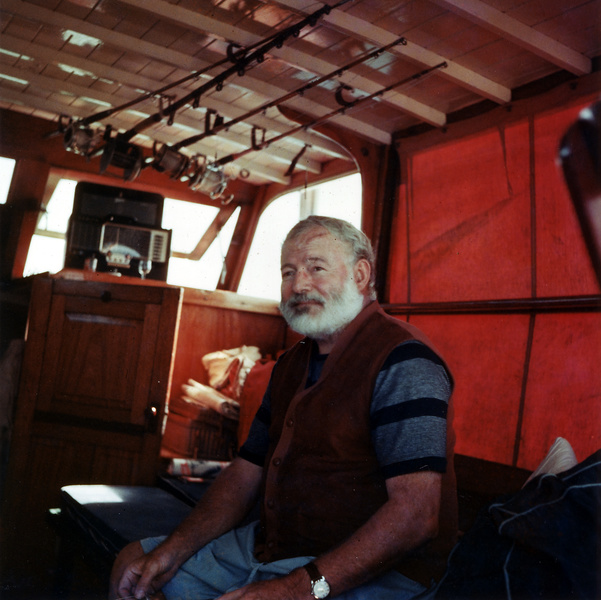 1. John Kennedy.
Pictures of smiling John F. Kennedy furrowing the ocean on a Manitou designed by Sparkman & Stephens are the most striking embodiment of yacht glamour. The thirty-fifth American president has been a lifelong lover of sailing. In 1938 he even set a record at the Mackinac Race. It was for this unspent lifelong interest in yachting combined with political fame that John F. Kennedy won first place in the ranking.