It seems that before La Datcha the phrase «to rent a dacha for a month» has never sounded so ambitious, aptly noted Russian Forbes.
The La Datcha project of Oleg Tinkoff Bank, the Russian banker and founder of Tinkoff Bank, consists of five villas in different parts of the world, where he rests himself and which are rented to people with a similar idea of the ideal holiday. Two Tinkov villas are located in the mountains, in the French ski resorts of Val Torans and Courchevel. The other three are by the water: in Astrakhan, on the banks of the Volga, on the Mexican coast of the California peninsula and in Italian Forte dei Marmi . on the shores of the Mediterranean Sea.
Rest on yachts offer all the coastal villas of the banker.
Some of the proposed boats are owned by an entrepreneur, others are owned by charter companies with which the La Datcha project has agreements.
On September 17, 2020, after the completion of sea trials and christening ceremony, the sixth, most unusual, 77-meter research yacht La Datcha was added to Tinkov's five land dachas. She is a diamond of Oleg Tinkov's fleet. That's where we'll start.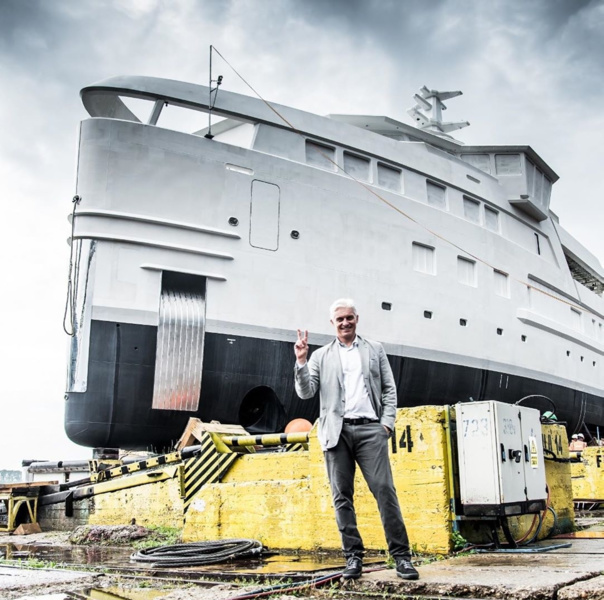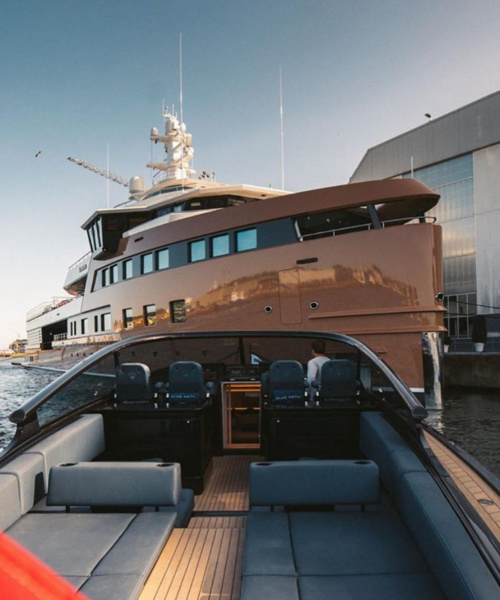 «icebreaker Tinkova»
Tinkoff himself will not be able to fully enjoy all the possibilities of his icebreaker for some time to come: the creator of the bank Tinkoff recently survived a bone marrow transplant, fighting against the aggressive form of leukemia. The owner's first journey aboard the 77-meter Explorer is scheduled for 2021: the banker, known for his love of extreme sports, particularly heli-ski, chose exotic Kurils and Kamchatka as his first destination.
Two helipads and a pair of snowmobiles are provided for freeriding from untouched mountain peaks. In 2018 Tinkov has already conquered Kamchatka on mountain skiing. That's what it looked like.

However, La Datcha will not stand idle. As Stefano Feltrin, executive director of the La Datcha project, told itBoat, there will be no shutdown from those who want to charter an explorer.
«After launching (in July 2020, itBoat) we receive a lot of applications for the lease of this yacht. We have almost completely closed the book of orders for a charter in the Indian Ocean, scheduled for December 2020 and January 2021, and for the heli-ski season in eastern Russia in March-June. The most exclusive charter destinations for La Datcha will be Kamchatka, the Kuril Islands and Chukotka», - commented Feltrin.
A week on board La Datcha costs 740 thousand euros.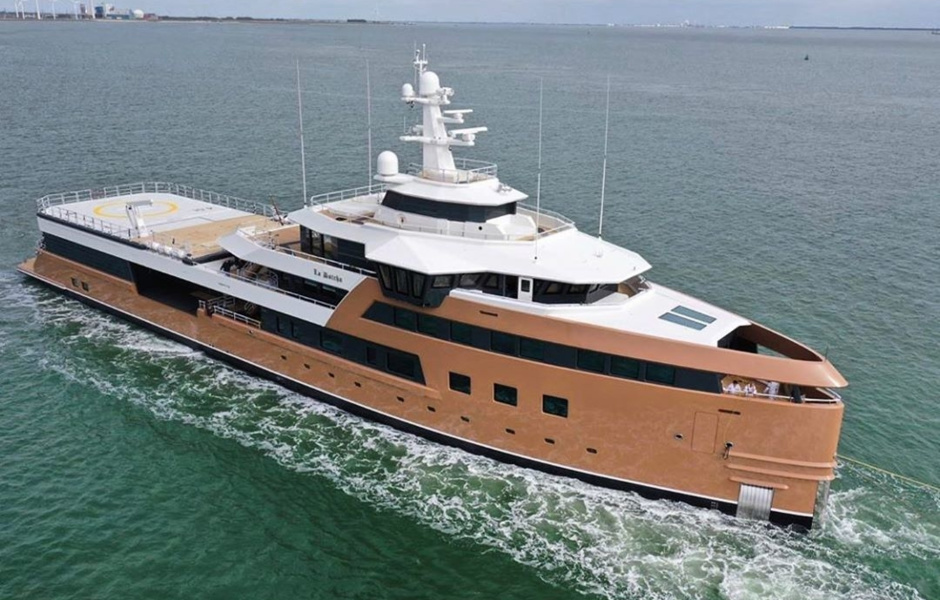 This yacht was not for nothing nicknamed the «icebreaker Oleg Tinkov». Technologically for her practically there are no forbidden areas of the world ocean - she corresponds to requirements of the international code for the ships operating in polar waters, that is on her it is possible to go though to Arctic, though to Antarctica due to her icebreaker hull and modern technologies on storage and recycling of garbage.
«It has excellent range and autonomy - it can stay at sea for up to 40 days, not only because of its fuel reserves, but also because of its ability to store food and dispose of waste," Feltrin says. - Its test cruising speed is 12 knots and its top speed is 16»knots.
La Datcha has two entire master cabins. The hugely sized main suite (full beam 14.5m) is located on the main deck. The owner has his own living room and two bathrooms (for him and for her). The second master is on the upper deck. A large dressing room divides him into sleeping area and living room. Also on the upper deck there is a VIP cabin. Three more guest cabins are on the main deck. Lower deck, where the guest cabins are usually located, is fully dedicated to the owner's and staff quarters. To create the interiors of La Datcha Tinkov invited Russian designer Vasily Shprintz. He also rebuilt a mansion in Forte dei Marmi for the La Datcha project.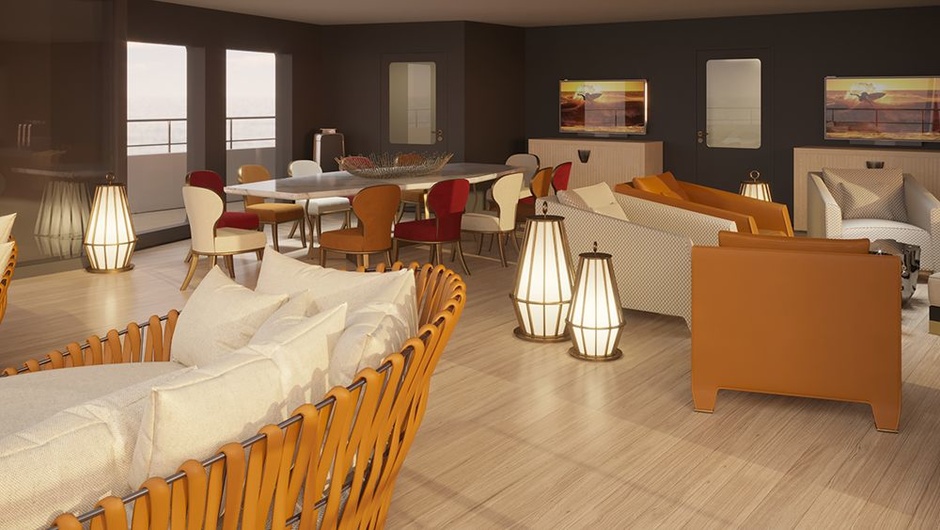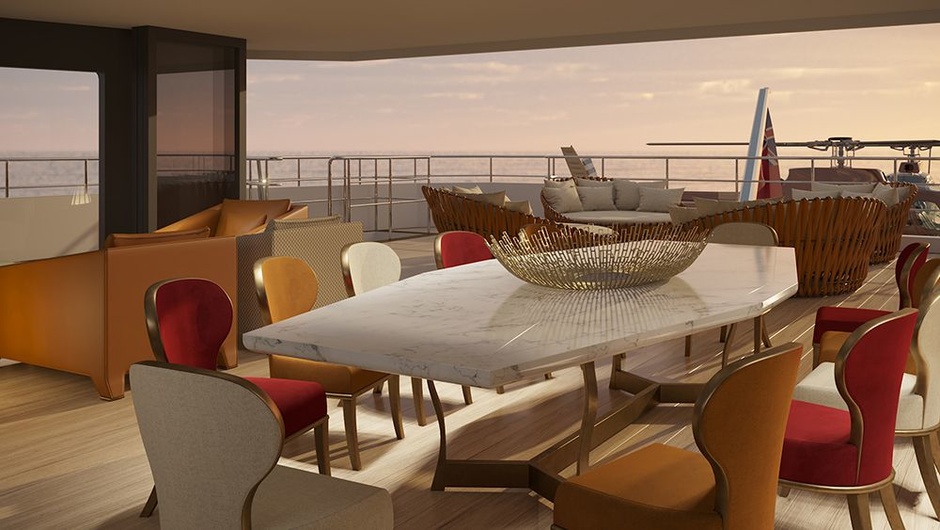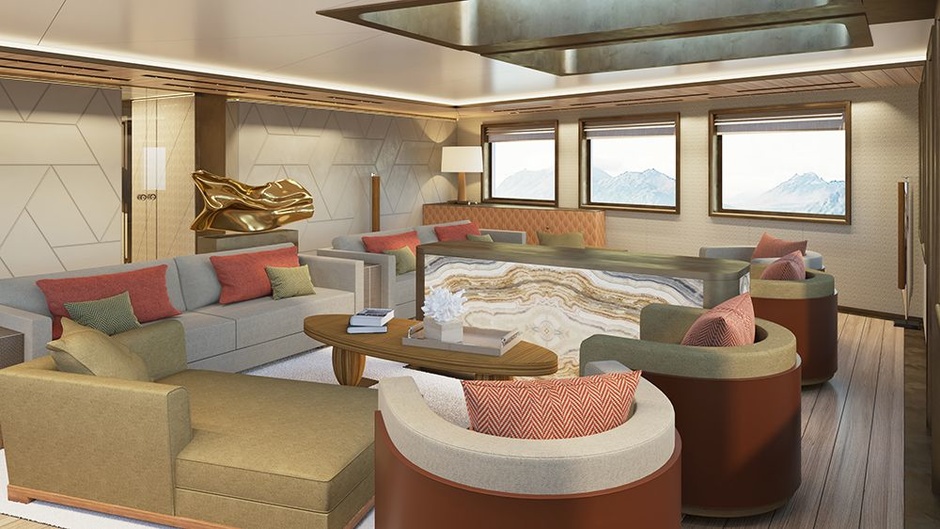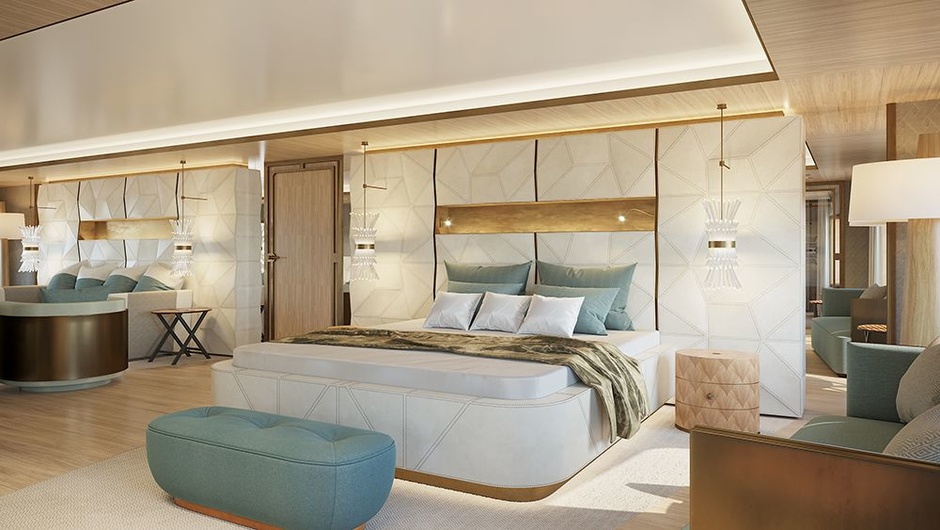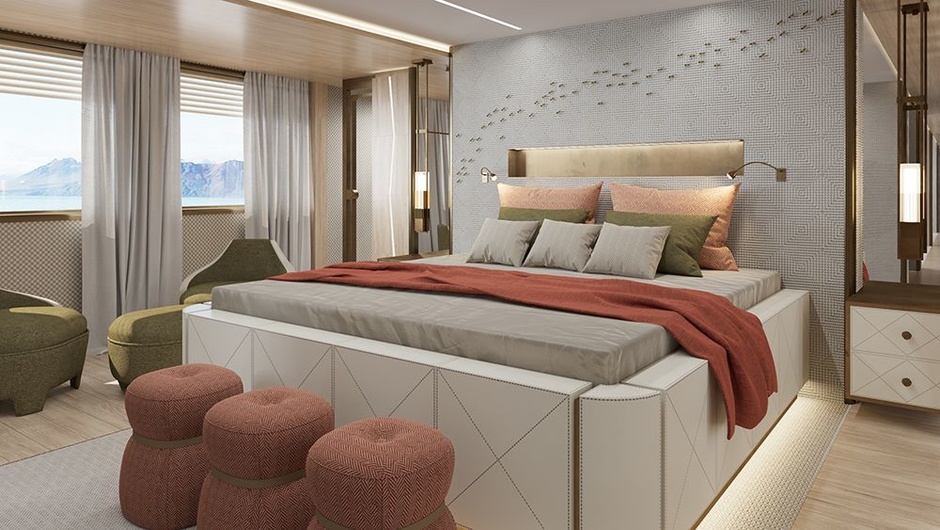 In addition to helicopter pads and a hangar capable of accommodating a couple of rotorcraft with a total weight of 4 tons, La Datcha has an observation cabin on six decks and two tender garages, forward and aft. The entire fleet of small boats would not fit in a single room: there is a VIP tender, a rescue boat, two RIBs, an escort boat for divers, several jet skis and a submarine for three people.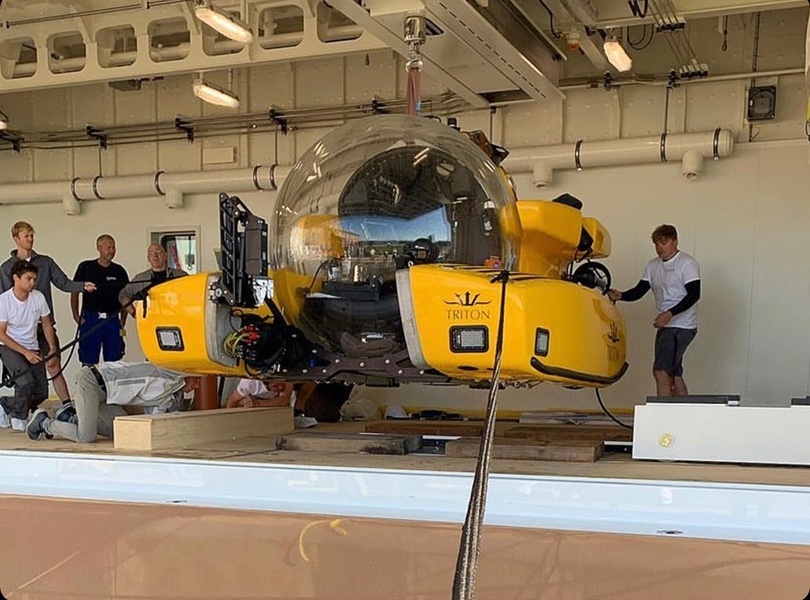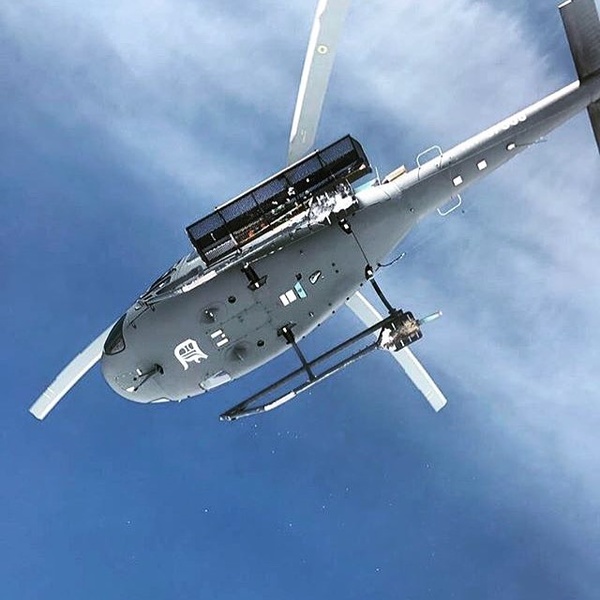 Tinkova's fastest boat...
The Forte dei Marmi, Tinkov's favourite bicycling spot, has an Italian yacht at its disposal: the fast 28-meter Pershing 9X 2019. The boat was brought to the Cannes Yachting Festival last year and we had the opportunity to visit it. The interiors of this yacht are in a strict «gentlemanly» style: the colours of the finish are predominantly classic black, white and grey.

«We can arrange to rent a yacht of any size and type from our partners," says Stefano Feltrin, CEO of La Datcha, "sports, fishing, sailing, luxury and so on. La Datcha 9X is designed primarily for guests of our villa and is very rarely rented to third parties. The cost of renting a yacht is not included in the rental price of the villa, but we give our guests a discount on their charter».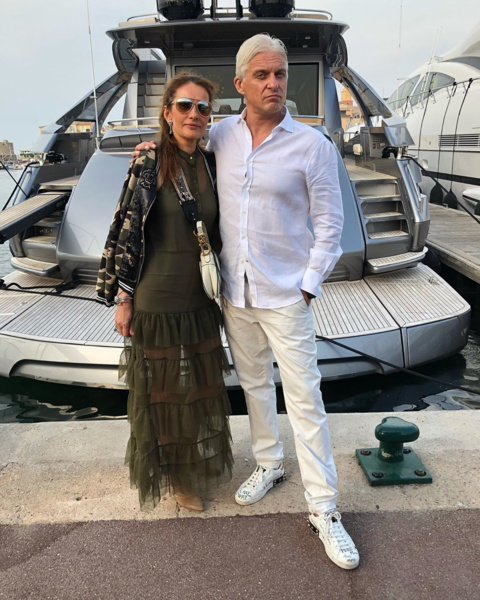 Under deck at Pershing 9X La Datcha there are four cabins and five bathrooms: in addition to personal bathrooms for guests, there is a so-called day head - a public toilet, located by the stairs that lead to the salon. Aft of the lower deck is the crew area (the kitchen is also located there), designed for three, with direct access to the engine room, where two MTU 16V 2000 M96Ls accelerate the yacht to a brisk 42 knots.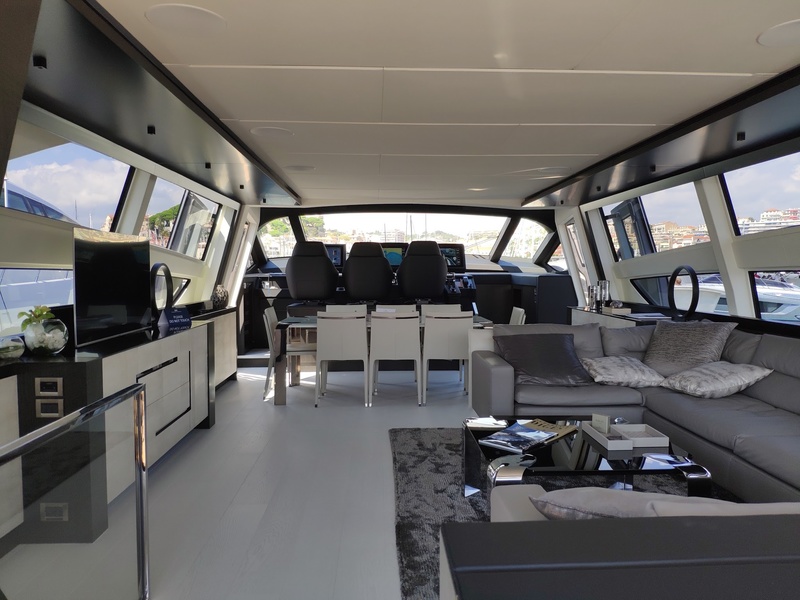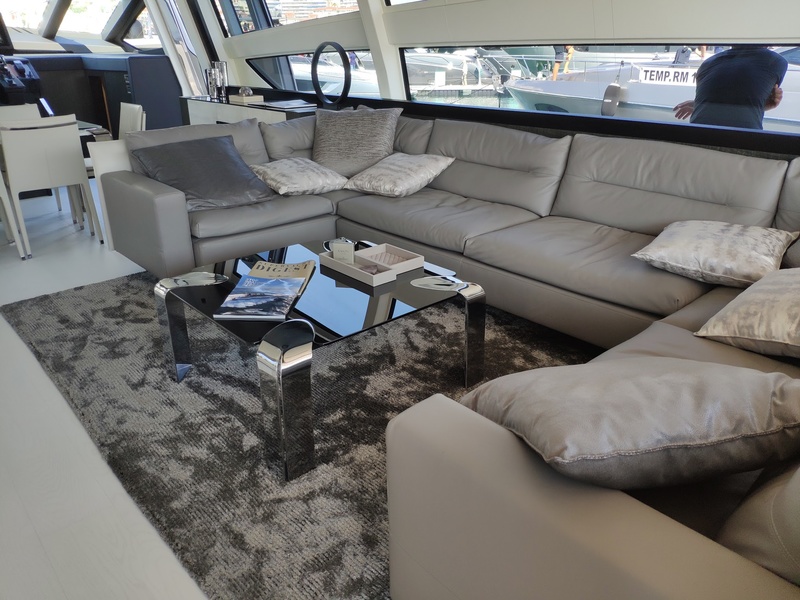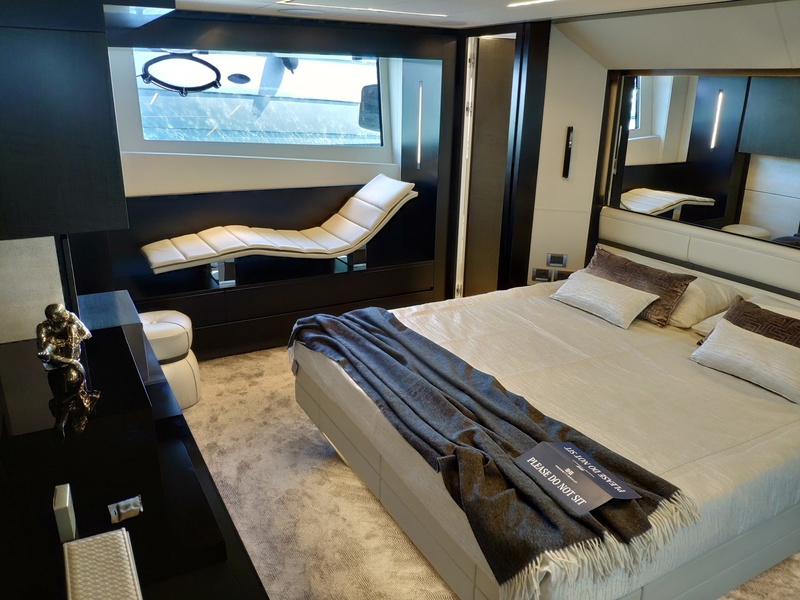 Tinkov's fishing fleet
In addition to Heli-Ski and cycling, Oleg Tinkov is fond of fishing. Therefore, he certainly has something to please the fishermen on the water. At Villa Cabo San Lucas Tinkov does not have its own fleet - guests are offered a service for renting yachts by a local charter company. Basically, sports fishermen are popular - yachts equipped for sea fishing on blue marlin.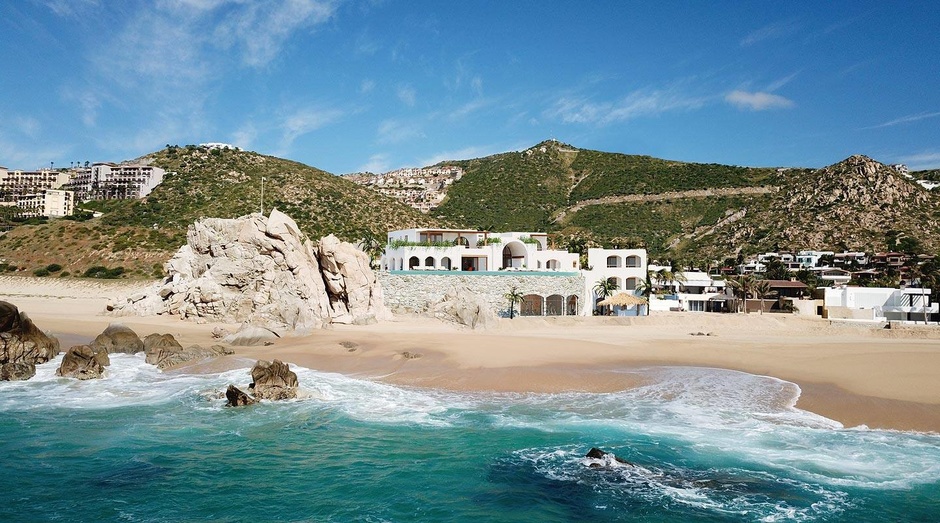 The fishing fleet is in Astrakhan's favorite businessman. There are three boats «Kasatka 710» with 175 hp outboard engines from Krasnodar shipyard Akua Boat and Finn AMT 230 DC with 250 hp engine. The latter is more comfortable and used for excursions and walks, such as the famous Astrakhan lotus fields.