Among yachts over 100 metres in size, only a few are as striking as the new 110 metre Jubilee from Oceanco. The profile of her exterior at any angle hypnotizes and slightly puzzles the viewer while his or her mind tries to calculate where the deck lines begin and where they end. This level of illusionism is rarely encountered on such a scale, making this project even more impressive. Meanwhile, very little detail is known about Jubilee. To correct this, the Superyacht Times turned to Igor Lobanov, the creator of the unique appearance of this yacht.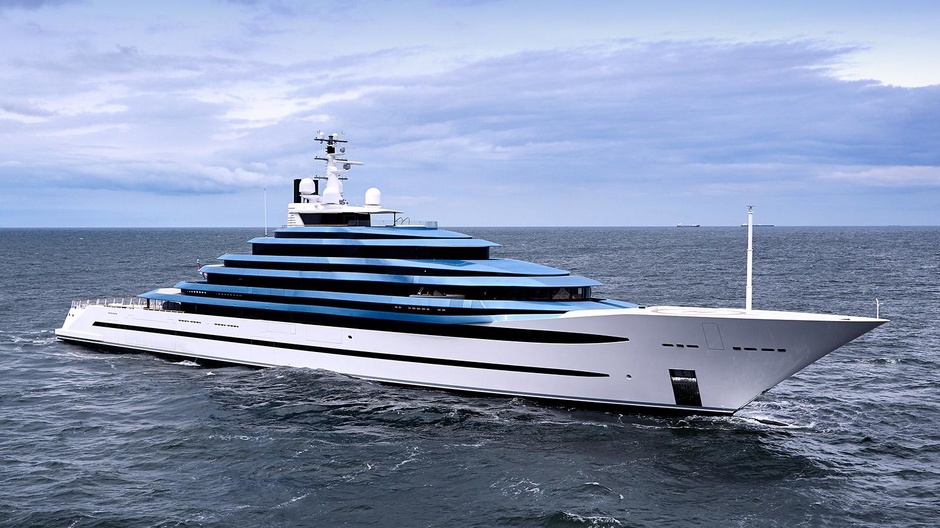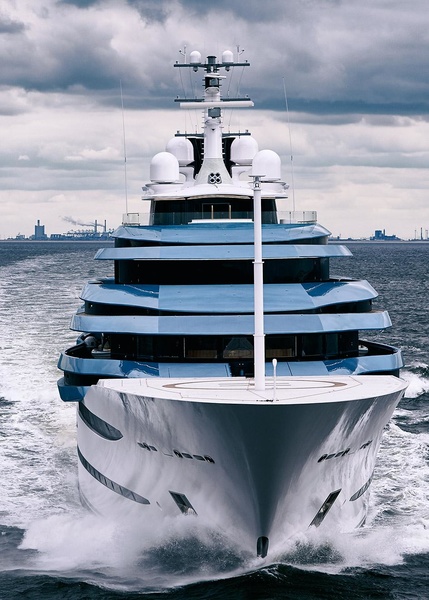 «We can say that it was a kind of experiment," said Lobanov. - There was no request or brief on the exterior design. Often, when I or another designer from our studio has an idea, we make a quick sketch of the concept in 3D. There are many such projects in our portfolio and Jubilee was one of them».
Igor Lobanov, who started as a car designer, often draws inspiration from other areas of design. In the case of Jubilee, the source of the idea was modern architecture.
«Before Jubilee, we had a concept called Unfoundland, based on a platform with more deck height than usual. The studio was looking for solutions used in the design of buildings and real estate to achieve a proportional and streamlined profile, despite the huge volume of Unfoundland. I started thinking about some visual trick that would conceal the excessive height of the yacht and came up with the idea of making it feel like the yacht has more decks than it really»is.
The original platform was never used, but the stylistics and design formed the basis of Yubilee.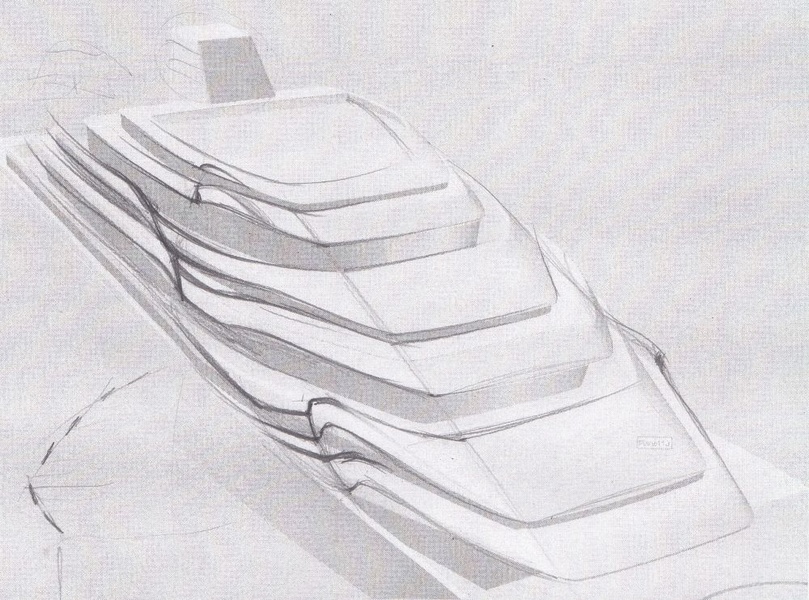 «I thought that perhaps a 110m yacht would visually look like a 140m».
Despite this, Lobanov wanted the deck space to look familiar and comfortable at the same time. «We believe that the spaces on a yacht should be equally comfortable for small and large groups of people». His goal was to create a luxurious, functional and yet homely environment.
«During my travels I often stay in grand hotels, especially in the off-season when there are fewer visitors around. I find that I don't like to eat alone in large empty lounges or sit on the huge terrace of a 5-star hotel where nobody else is».
It is this feeling of loneliness that Lobanov wanted to avoid at all costs - and this is not easy to achieve on such a large ship.
«At Jubilee, we wanted to offer our guests many options. There is a very large open space on the main deck and a multi-purpose medium sized veranda on the deck, there is a much smaller and cozier owner's deck and an upper deck. Imagine the owner deciding to spend time on his 110m yacht with his wife. They can choose the deck created especially for them without feeling lost».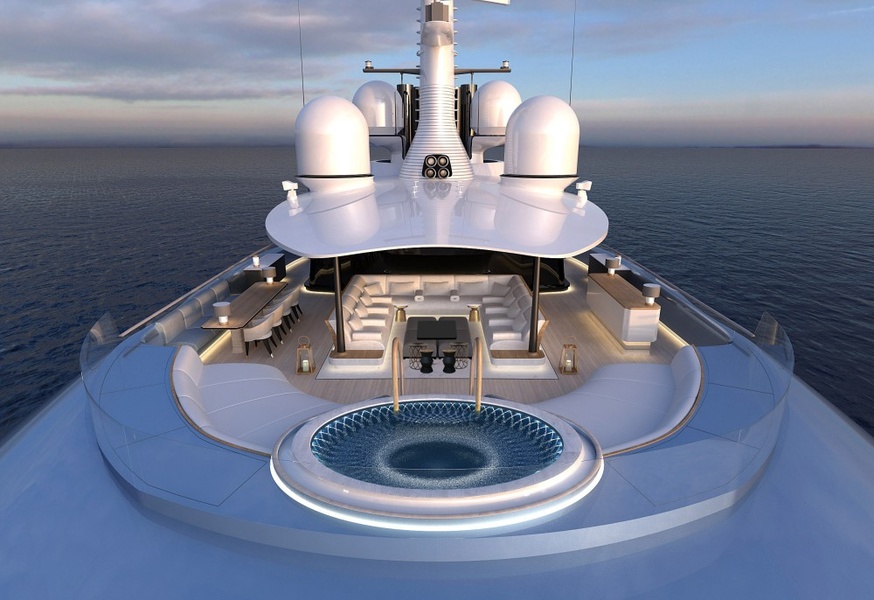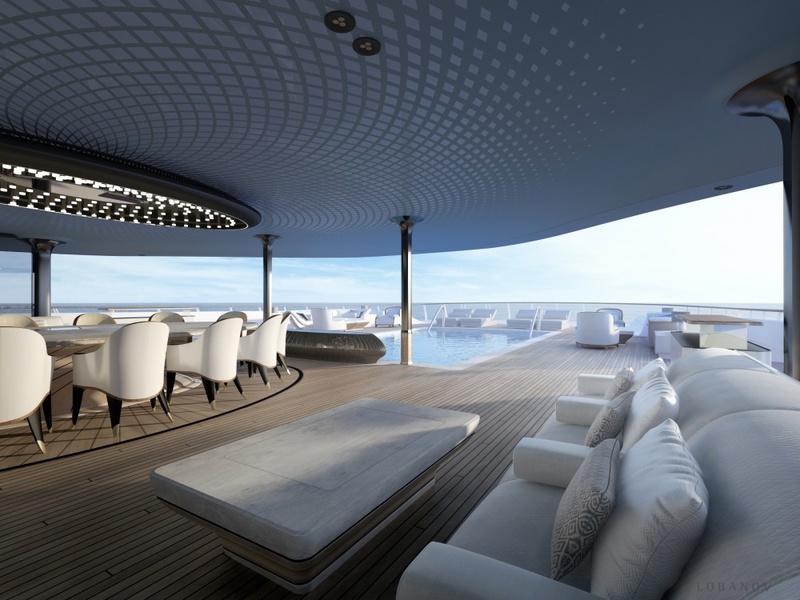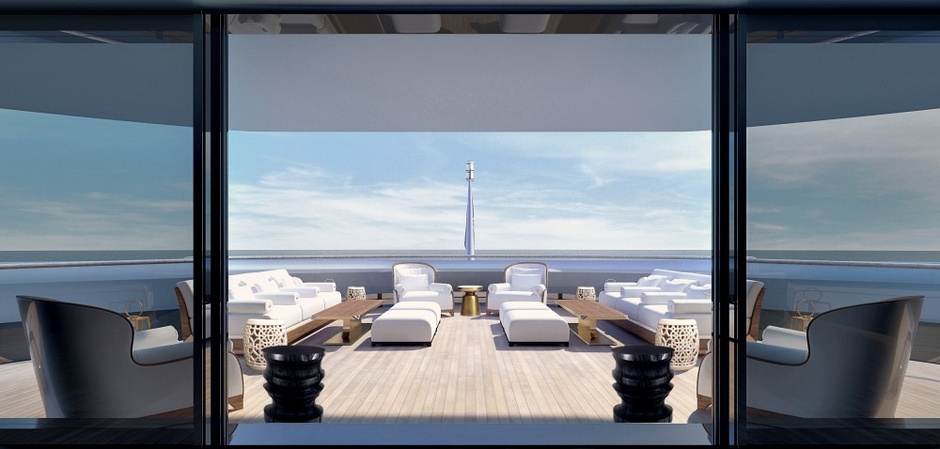 The same idea was key in planning the interior spaces of Sam Sorgiovanni Designs studio - the Jubilee combines large salons with smaller tea rooms, games rooms and libraries for 2-4 guests.
It seems that such a complex design is very difficult to implement. But is it really so?
«It has more different surfaces, so it takes more man hours to build a superstructure. But if you take into account the size of the project, I don't feel that the construction time has grown at all significantly. Anyway, if anyone could do this project, it would be Oceanco and Burgess».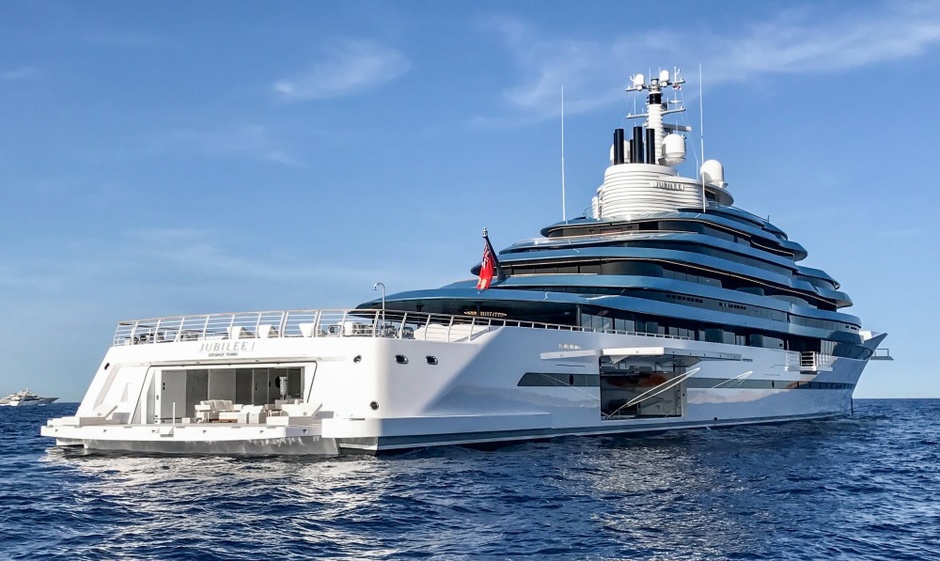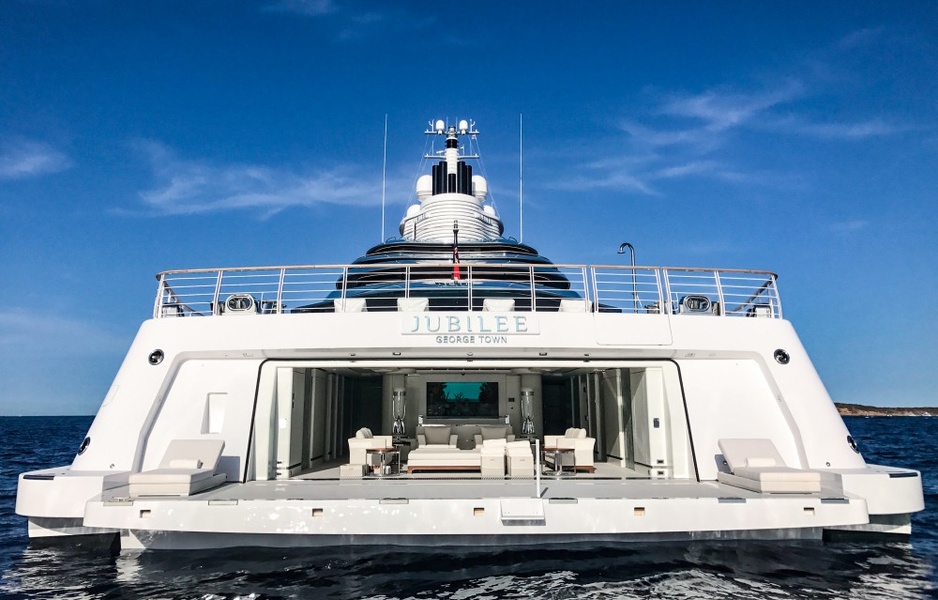 It was Burgess who introduced Oceanco to the client and then closely followed the project as technical consultants. Few people know this project better from the outside and inside than Burgess, which is why the firm was chosen as the exclusive international agent for Jubilee.
No matter how iconic Jubilee becomes, Lobanov remains true to his philosophy «of one yacht - one design». So it is unlikely that we will see anything like it in the near future.
«This style will not become our signature, Jubilee is just one of the ideas we generate all the time. It's in a way a demonstration of our capabilities...»
Jubilee was launched in February this year and now she is spending her first season in the Mediterranean Sea. We will see an unusual mega yacht at the Monaco Yacht Show in late September.