On 17 December, experienced Australian yachtsman Alan Langdon and his 6-year-old daughter Kay (Que) set sail on a 6m catamaran from Kafia Harbor on the Waikato River, which flows into the Tasman Sea, and disappeared. They were scheduled to head for the Bay of Bay of Island in northern New Zealand.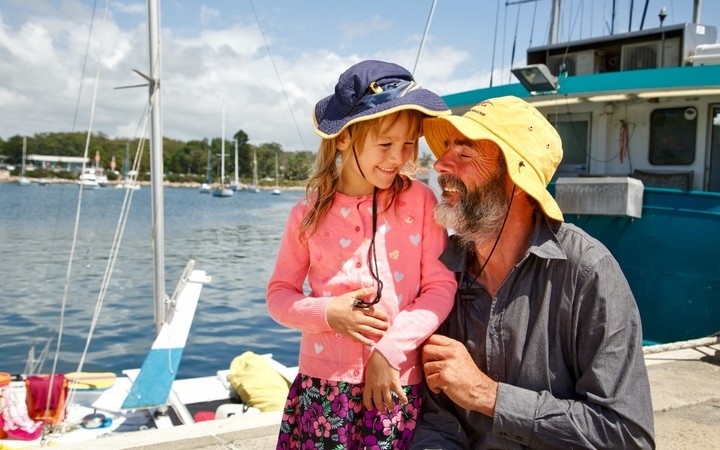 The girl's mother, New Zealand-based Ariane Wyler, went to Social Services, where she was divorced from Q's father and had to resort to professional help to find her ex-husband and daughter. The first time it happened was on the eve of a divorce hearing to decide which parent would have the daughter stay with?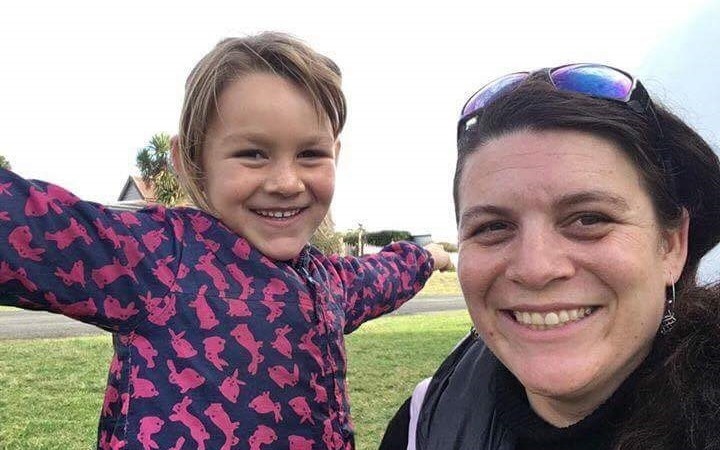 Wyler immediately assumed that this time Dad took Kay back to her home country, Australia.
Indeed, 27 days later, the couple found themselves in the port of Ulladullah, Australia. Both alive and well. Kay and her daddy were noticed by a local man who remembered their photo on a poster looking for missing people posted all along the coast. By then, Langdon's catamaran was looking for planes and Coast Guard ships. It's estimated the cost of the search was about $100,000.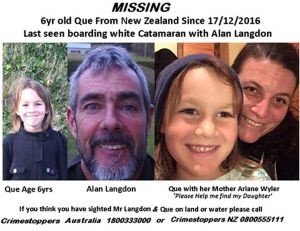 The yachtsman gave an interview to the local media in which he was genuinely puzzled by the «mass hysteria» surrounding their disappearance: «She (Kay) made a 56-day cruise before she turned one year old, so a 27-day voyage would not be long»for her.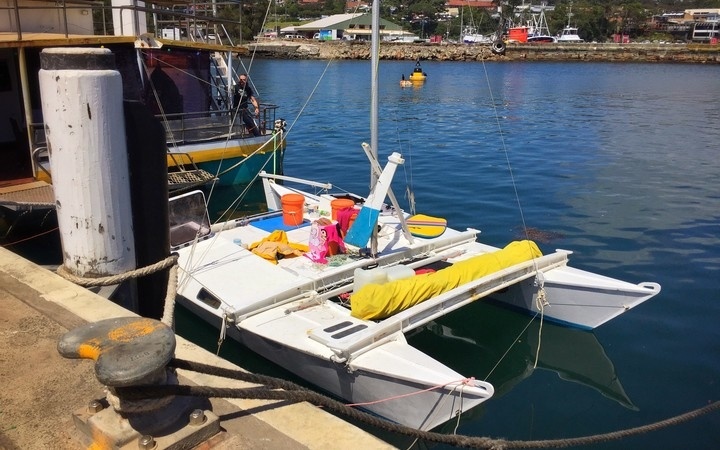 When asked how a catamaran heading for New Zealand Cove ended up in Australia, Langdon explained that he had been caught in a storm on the high seas. The rudder of the catamaran broke and the wind started to blow the boat towards Australia. Langdon had a repair kit to fix the rudder, but the weather kept him from doing so.
There was no radio or satellite phone on board the catamaran and, tragically, even the emergency beacon «evaporated» supposedly while the boat was loading in New Zealand.
Langdon only had a portable GPS, but it «only shows the coordinates», so before the landing the yachtsman didn't even know which Australian city he found himself in.
When asked why Langdon did not immediately report himself to the authorities when he arrived at Ulladull, because according to the port administration, the boat had been in the harbour for several days when someone found out about the missing yachtsman, the hero of our story also has an answer, and not too convincing. «When we came to the police, they were busy there with something else. They sent us to the port authority, but he wasn't there," Langdon said. - We went somewhere else, called someone, and then people came»to see us.
Whether a yachtsman «tried to steal her» daughter or not, we will never know for sure, but 6-year-old Kay seemed to have had a good Christmas and New Year's Eve aboard a small boat crossing the Tasman Sea.
For 500 miles, the catamaran was accompanied by whales and albatrosses and dolphins, a girl told reporters, «warned of bad weather». When asked about the supplies on the boat, Kay replied that they had candy. What else does a six-year-old need to be happy? If it's serious about water and food, they weren't starving, Langdon said. Because on a little trip to New Zealand Cove, he took both with a good supply. Just in case, you know, just in case, right?