New Year's Eve is just around the corner and if you've broken your mind about what to give your friend who is passionate about yachting and water sports, we have some interesting ideas, from very budget to expensive and status ideas.
Waterproof ROKK waterproof chargers
British company Rokk positions itself as the world's first manufacturer of waterproof chargers designed specifically for all-weather use on board sailing and motor yachts. Its chargers are hidden in an airtight hull and are IPX6 certified, which guarantees protection against water currents or strong jets from any direction.
The ROKK range includes both wireless charging and double USB 12/24 V sockets. All chargers support fast charging technology, which allows you to bring your device back to life twice as quickly as usual. They have a built-in phone detection system.
For yachtsmen, a wireless charging option with a smartphone holder may be particularly interesting, ensuring that even during the rally the device will not fall or break.
The ease of installation of Rokk charges also pays off - no sealant is required.

Wine glasses that cannot be broken
Tossware makes shatterproof glasses from transparent and fully recyclable plastic. They are non-breakable and scratch-resistant, but do not look like cheap plastic dishes.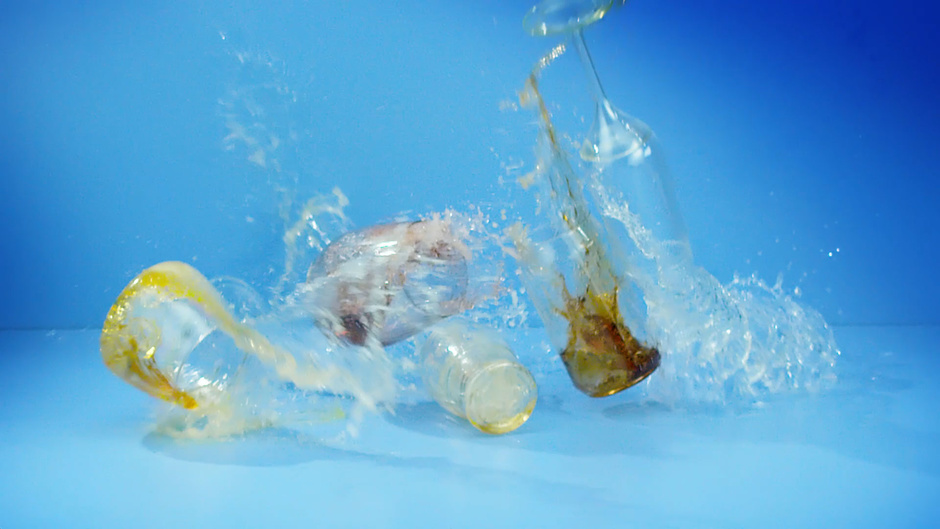 The appearance of the Tossware wine glasses is reminiscent of ordinary glass flasks. The plastic does not contain harmful Bisphenol A (BPA). The glasses are light, and their shape is specially curved to make them comfortable to hold. The glasses have a special recess at the bottom, allowing them to be inserted one into the other and thus to be stored compactly.
Tossware also produces flutes for champagne and cocktails, and plastic alternatives to the famous Mason Jar cans.

The garland on solar panels
How to make a holiday atmosphere on board one, two, three? Of course, to hang a garland! But not a simple one, but on solar panels (we all know how the road on the boat electricity).
The company Mpowered, which specializes in the production of lighting fixtures on solar energy, just has a great option: 5.4-meter garland with twenty LED-lights with warm light, having a brightness of 100 lumens.
One charge of Luci Solar String Lights suffices for 50 hours of beauty. To fully charge the garland needs to be wrapped around a solar panel and left in the sun for 12 hours, but you can use a quick charge from USB.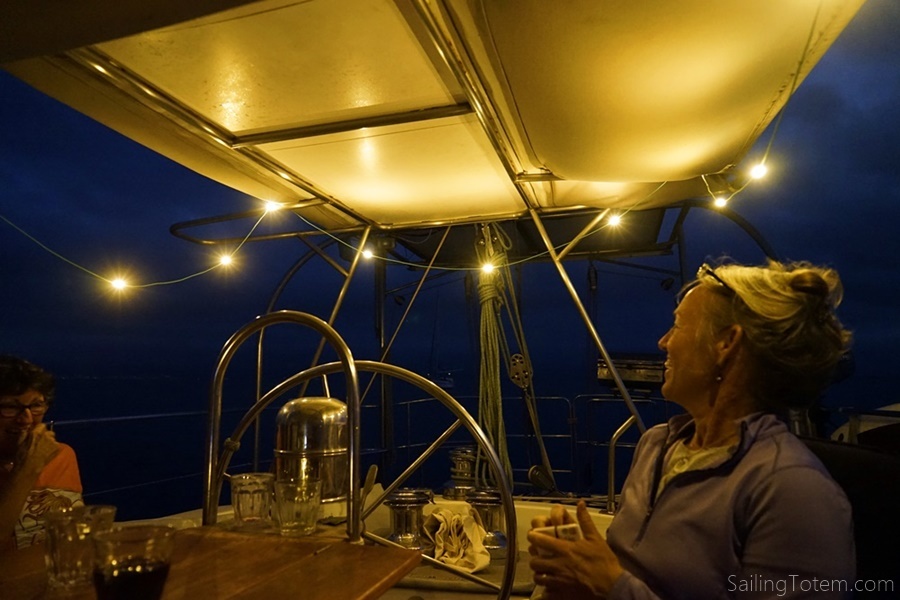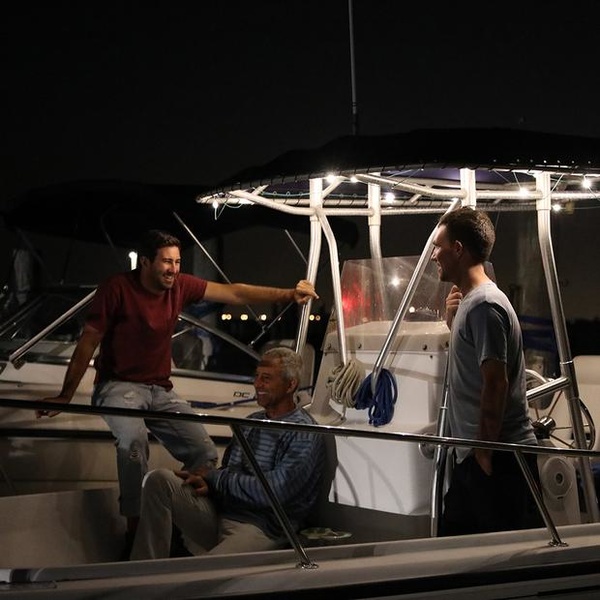 Backpack for water or fuel, designed by a yachtsman.
Dacoblue was created by yachtsman Conny Dahlin, who circled the world in 2012-2016 on his Miramis sailboat. During his voyage to remote corners of the world, he was tired of carrying bulky canisters of water and fuel over long distances, which took up both hands and prevented him from drinking cold soda on the way to the boat. The result of fatigue is a portable folding bag with straps to carry water or fuel, which can be thrown over his shoulders and thus facilitate the process. When the bag is not needed, it deflates and takes up minimal space.
Thanks to the rigid 14 mm stainless steel eyelets distributed at the edge of the bag, handles and straps can be attached to the bag in a variety of ways. In addition, the handles are easy to remove and replace.
«After the negative experience of decomposition and cracking of different types of fuel canisters under the influence of ultraviolet radiation and leakages of welds, I realized that one of the most important factors for this new product should be its durability after a long stay in the sun. Also, I wanted it to be easy to repair if it does leak. I gave our prototypes a real "torture" during field trials. And I can tell from the results of these tests that we created something much stronger and more durable than a normal canister»," says the creator.
The special caps included allow you to connect any length of hose to your Dacoblue and conveniently empty it without spilling a drop. In addition, you can connect the Dacoblue directly to the outboard engine of your tender. «The soft» canister will not damage the gelcoat.

A little wireless echo sounder that connects to the phone
The Reelsonar iBobber Pulse wireless echo sounder is a great gift for fishing enthusiasts. Weighing only 45 grams, it's one of the lightest on the market, so there's no problem with throwing it. It detects fish and determines its size at a depth of up to 42 meters.
All information - fish location, depth and bottom topography - is displayed on your smartphone screen. iBobber connects to an iOS and Android smartphone via Bluetooth at distances of up to 30 meters (but judging by the reviews, it catches steadily at distances of up to 15 meters). And most importantly, it has the function of baiting the predatory fish (so-called attractor).
The undoubted advantage of the echo sounder is its moderate price.

All-weather notebook.
The paper used in the Rite in the Rain notebooks is waterproof, so you can write into this notebook even in the rain on the wet deck. The paper is guaranteed to not turn into porridge from the interaction with water. It repels not only water but also sweat, grease, dirt, and even - as the manufacturer claims - will survive if the notebook is accidentally washed in the washing machine.
The notebook's tough, shockproof spiral will not lose shape in your back pocket or backpack. The cover is made of waterproof Polydura material. In general, you can write into this notebook even while standing in the shower (where you will find inspiration), the main thing is to do it with a regular pencil or a special pen with Fisher pin.
Rite in the Rain is also completely recyclable because, unlike synthetic water-repellent paper, it's based on good old wood.
This is the most budget idea for a gift from the list - the cost of a notebook is less than 500 rubles.

Bottle of your favorite wine in the Life Vest Case
This gift isn't as useful as everyone else's, but it's fun. If the captain has it all, then optionally give him a good mood. And it is guaranteed to rise if you give him a bottle of your favorite drink (up to 750 ml) in the original Boston Warehouse case as a life jacket. Safety first!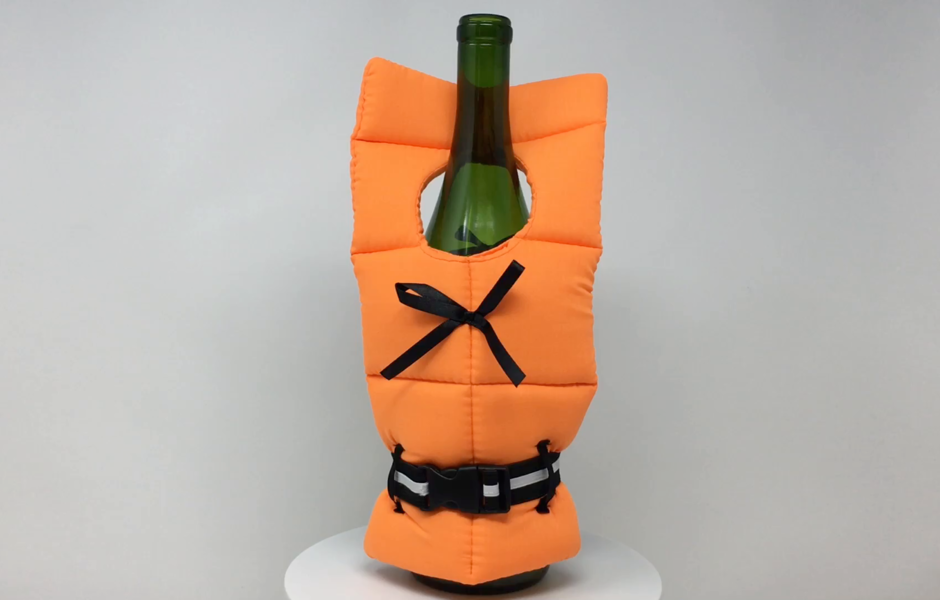 Speaking of favorite alcoholic beverages.
A rum that's named after Hemingway's Pilar boat.
Rum is already considered the beverage of sailors (and pirates), but Papa's has further reinforced the flurry of adventure surrounding rum by producing this drink called Ernest Hemingway's favourite boat, Pilar. Papa's Pilar rum is produced by the family of a famous writer and navigator. Hemingway's rum is donated to charity. We think Papa's Pilar is a great gift with history. There is one «thing»: you can only buy it in the United States. However, we know that many people read us from the United States.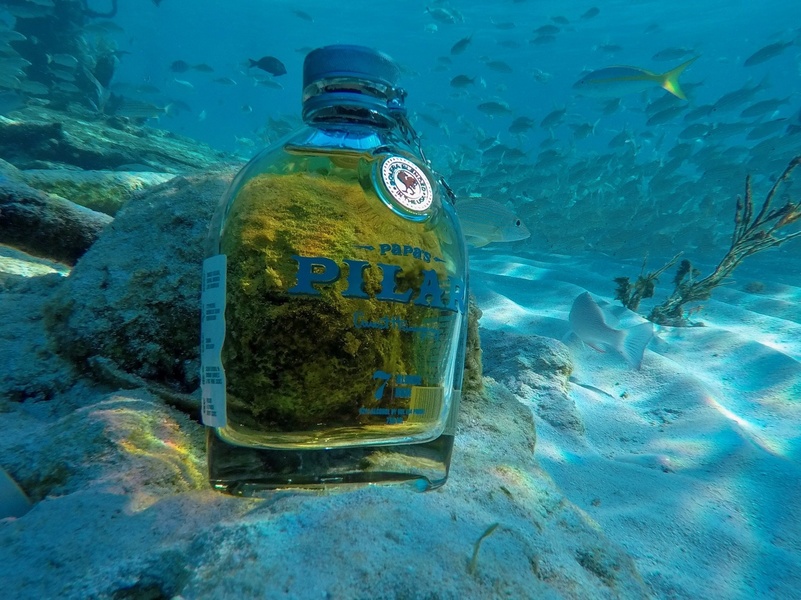 Sailing Fan's Watch
The advantage at the start very often decides the outcome of the race. Garmin's MARQ Captain is the first watch model to cross the start line at the exact moment and in the perfect location. The watch has a built-in timer for sailing races, which captures the starting moment using GPS technology.
The timer scale is located on a dark blue ceramic ring around the dial. The dial itself displays the current weather conditions, wind speed (a compatible sensor required), as well as temperature and tidal information.
Buttons «for tackles» and «man overboard are» made especially for those who spend a lot of time at the helm.
Exclusive jacquard weave strap made in the south of France.
The watch is compatible with Garmin Active Captain and Garmin Explore.