When the water freezes and the navigation stops, you have to twist. Because the adrenaline hunger is growing, serotonin remained only in bananas, and hibernation still does not want. There is only one thing that saves us: winter takes away our yachts and boats, but she cannot take away our boards!
All the more so when the right approach is taken, the difference between the sensations of snow and water is minimal: control of the board with the whole body, soft turns, hard cutting, splashes in the face. In addition, snowboarding in general is able to give a forum to all other boards: the length of passages, and the possibilities of use, and even the geography of the gurney.
There are two types of snowboarders. The first prefer cozy chalets, blue slopes and a rich program «apres ski». For the second, the main indicator of a good gurney - if the next day only teeth do not hurt. And then only due to the fact that they have no muscles.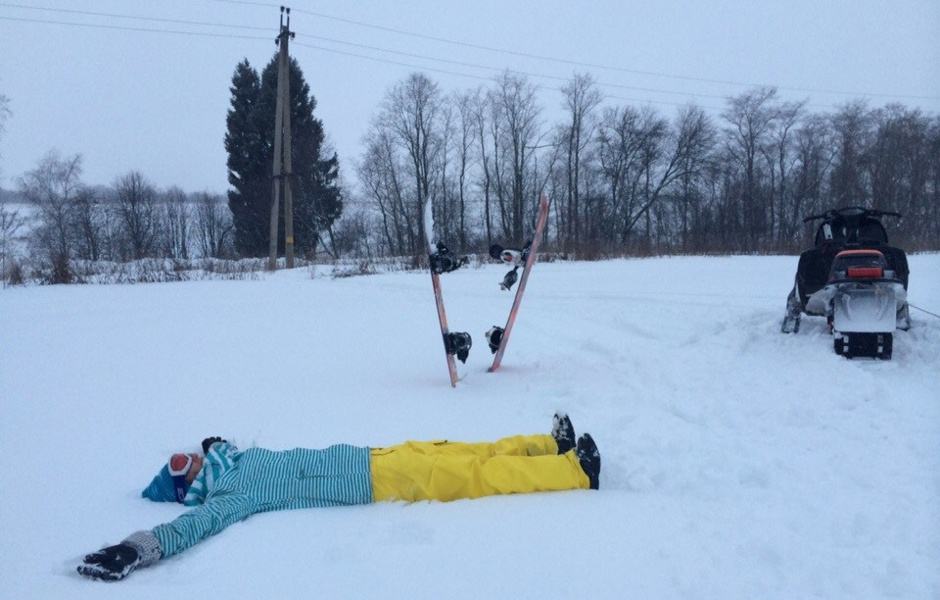 Gluhwein, corduroy and strudel.
At the dawn of its existence, snowboarding was a sport for real guys who go against the system, listen to fashion music and walk around in wide pants. A lot has changed since then. Former informals moved away from their parents and founded their own snowboarding companies, and the board became a familiar alternative for those who liked drawing on the board more than on skis.
Moreover, in properly selected places, the snowboard extreme is limited to kamikaze skiers throwing themselves across, gentle areas and the danger of falling asleep on a heated lift. On the other hand, it is possible to set up a week in advance.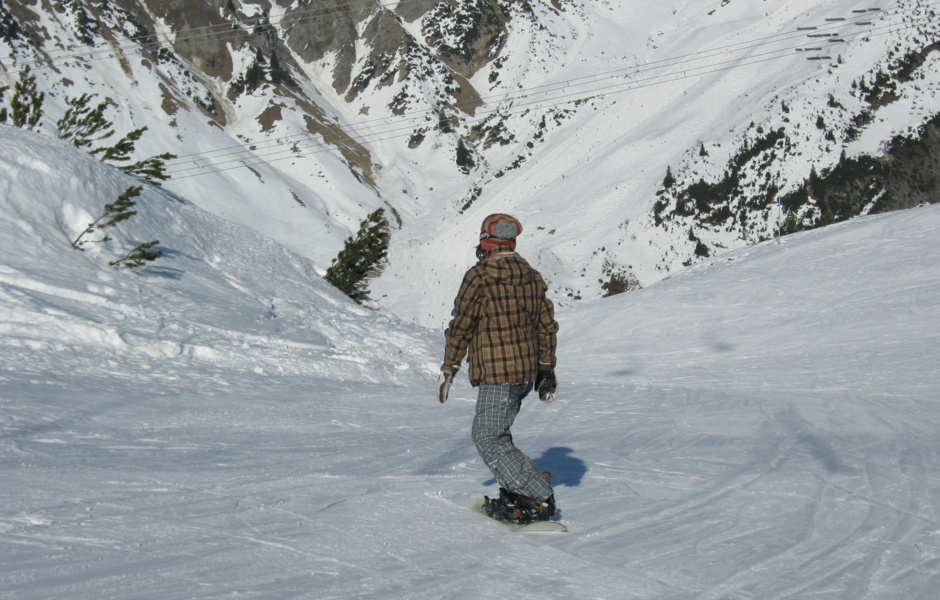 What does it look like?
It looks like a sightseeing walk on Tverskaya. Beautiful, comfortable, a lot of shops around, but there is a certain danger of undeserved capture. The tracks are marked and cleared, in the mornings corduroy» crunches «under the board - a ribbed trail of cracks, pleasantly melting under the board.
Classic variant «»
No surprises: behind a relaxed gurney and well-groomed slopes really should go first of all to Europe. And the quality of the slopes does not lag behind in cheap and collapsed resorts such as Austrian Selden, Paphos Courchevel or Switzerland.
Everything is just like people there: there are skibasses plying around the city (transfer from hotels to the cable car), at every stop of the lift there are cafes, service stations and beautiful photo zones. Moreover: unlike Russian resorts, in Europe more often than not one skipass allows skiing in different zones if they are connected with each other. That is, if you confuse the descent, you will not find yourself alone with the need to pay a little more Euro to get back to your own.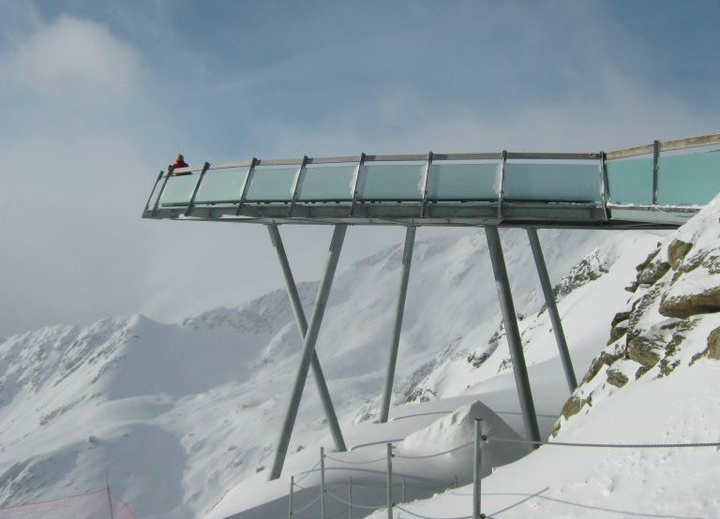 Most chairlifts are heated and closed «with a bubble. Cabins - like taxi Comfort +. Uncovered hatred for riders is only a rope tow. Due to the peculiarities of the design it is sharp there, like the Luberec kopniks. In the sense that discreetly trimmed, and now you are lying in the snow, not really understanding what happened and why it hurts so much. However, it concerns most of the mountain rope tows, you just do not expect such a catch from tender Europe.
Apres Ski (cultural and entertainment program after the ski lifts close) is a separate religion. From bars full of riders to spa areas overlooking the mountains. The most famous and yet most affordable option for the latter is Aqua Dom: a relaxation complex in Austria. The main attraction, in addition to a pile of different types of heating and soaking, is the outdoor pool in the middle of the snowy Alps. Instagram will burst with envy, you - with aesthetic delight, and your muscles will finally exhale. The only nuance is that the bath complexes in Austria and Germany have KOT, an outdoor body culture. It's coercive. Agreed to walk naked, so there's nothing to shine underwear. But you can wrap yourself in towels, and thank you on that.
Prices .
Ski pass for 1 day in Europe: about 40 euros. When buying immediately for a week will be more profitable;
Flight from Russia with luggage: from 12 thousand rubles;
Ski pass for 1 day on Rosa Khutor: 2950 rubles.
Security
Avalanches are knocked down by guns, on any dangerous dumping there are signs with «alarms». And yet do not forget that you are in the mountains, though as close as possible to a cozy water park in Turkey. And sit under the shielded sun slopes are not even on the most cozy track. Yes, a lot of snow there is unlikely to come off, but the man a lot and do not need, it easily breaks with the wrong use. Well, the main rule of snowboarding always works: fall - crawl away! It is desirable even without regaining consciousness. Otherwise, there is a great chance to cushion the fall of the one who follows, and your rose certainly did not flower for this.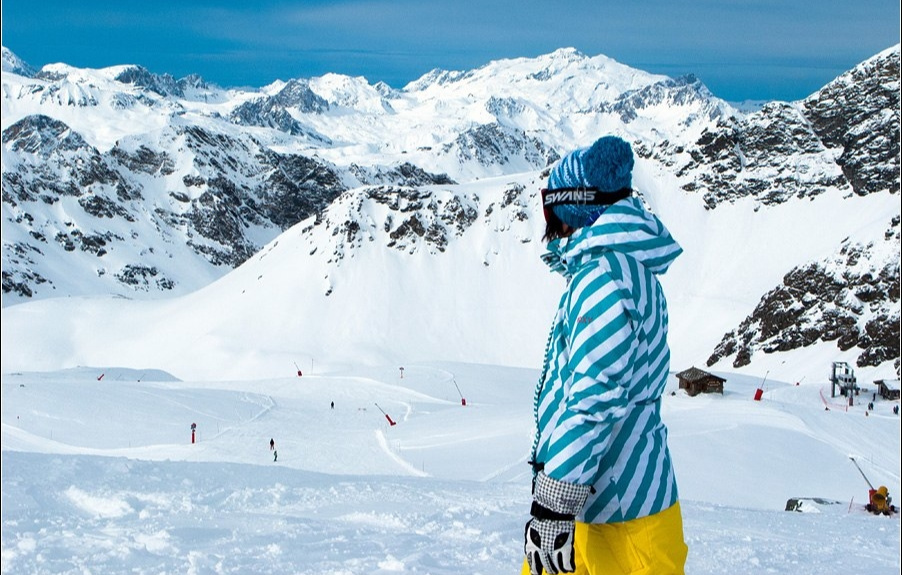 Danger
6 out of 10
It is still an extreme sport, so no one is insured against a sudden encounter with a saber-toothed deer or a skier in white clothes. The latter is dangerous because it is real and has a perfect disguise: it is invisible in the snow, moves slowly and wide arcs.
And in general, very often even the most well-groomed slopes turn into ice, and then it is safer outside the slopes. You should also avoid descents to the main glade at the end of the day: as a rule, the track leading to it turns into a mess of snow, children and ice. And then the danger grows to 10 out of 10: not you, but you.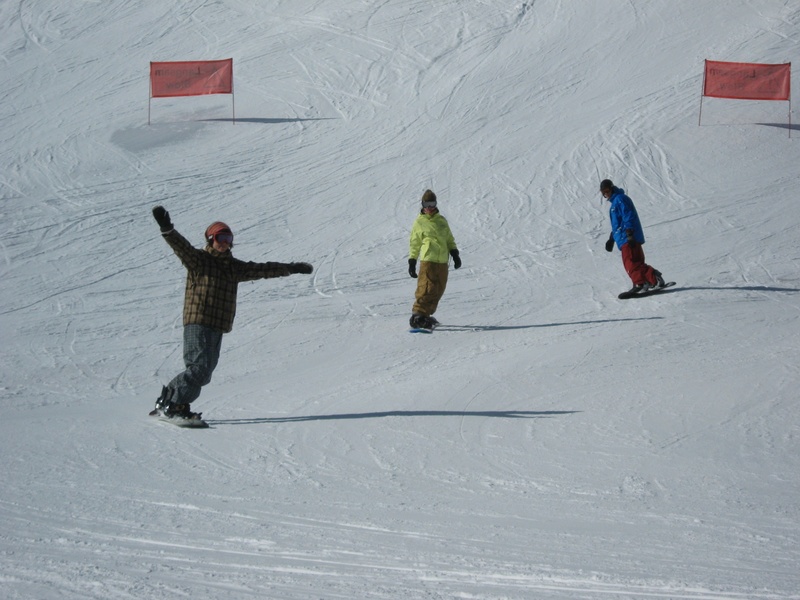 Alternatives .
In Russia, the comfort of European resorts does not lag behind only «Rosa Khutor». As well as at prices. An important feature of this resort in a really high avalanche risk: almost every year there are accidents right on the tracks. So it is better not to relax and not to slow down.
And if you want a real alternative, will fit almost any major resort in Russia: Kirovsk, Sheregesh, Elbrus. You should get ready at once for the fact that the same «alternative will» start at the lifts: open single lifts in Kirovsk leave you alone with an icy wind, Sheregesh's cabins always collide at the bottom line. In addition, at our resorts it is not customary to close the lifts because of all the trifles, such as strong winds. They are simply suspended for a period of particularly strong gusts. And it gives an unforgettable opportunity to swing for 10 minutes in the cabin above the abyss or drive in a chair at a 45 degree inclination.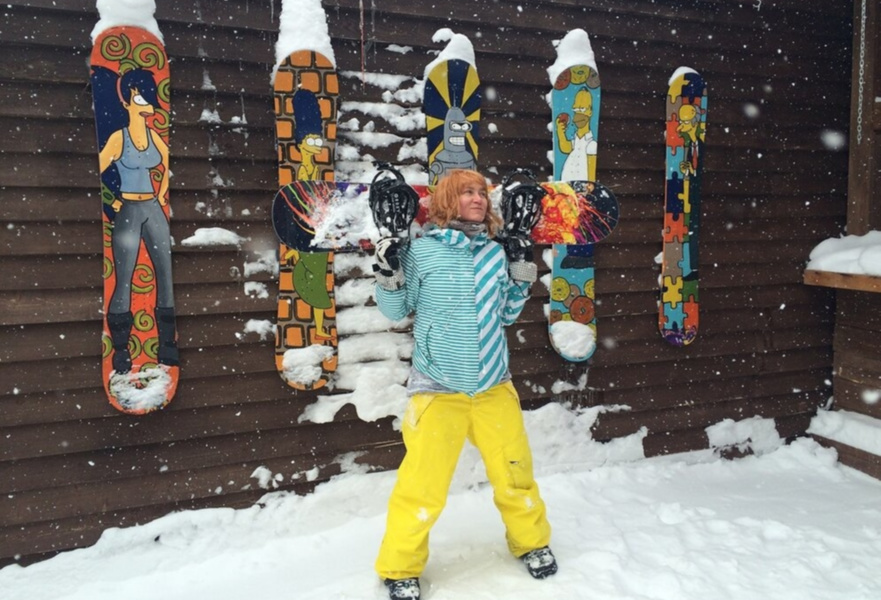 Fields, avalanches and forbidden pleasures.
Full control of the board, speed, soft passages and exciting triple flip drops - this is an off-piste skating. Let's not call it the proud word freeride, so as not to step on a slippery slope of professionals without a feeling of fear and with titanium bones. Often the pleasure lies just a few meters from the tracks.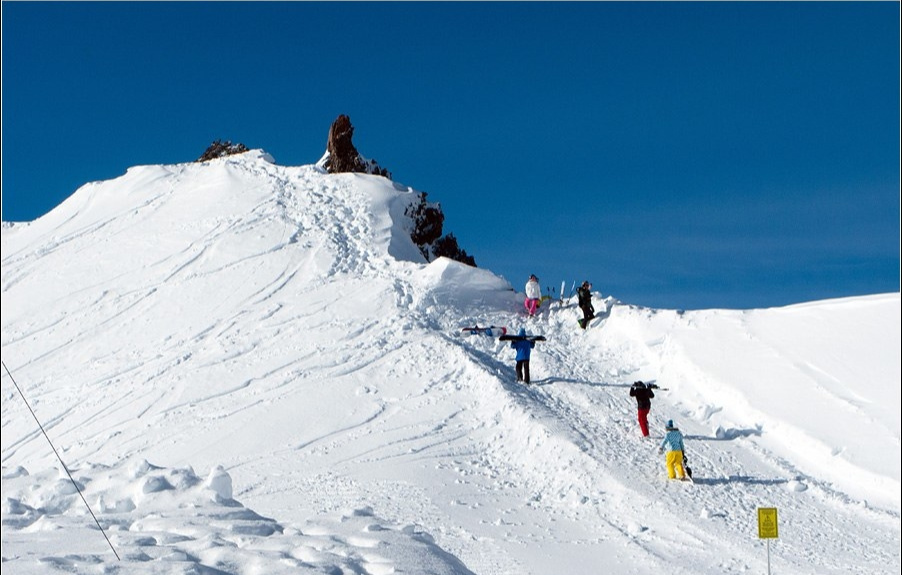 What's it look like?
Actually, snowboarding and a chubby field is like surfing. Only you swim on the axe principle. The first time you fell in a fresh snowdrift, you want to surrender and go to the bottom after 5 minutes of battle with the elements. Because there are no support points, the board is fastened, there is nothing to grab, no one wants to save (all gone). It is especially frustrating if the route is a few meters higher on the slope, and it is impossible to get to it.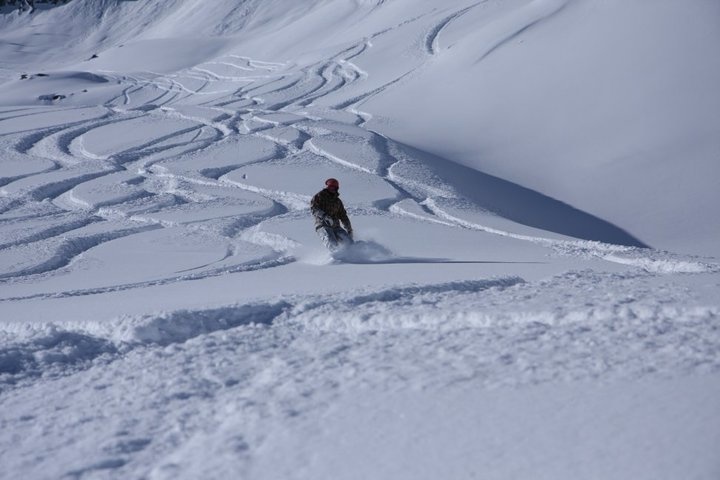 The secret is that the rescue, like on the surf, lies on the board. Due to the large area it will pop up and take you out, it is worth giving it a minimum acceleration. The main thing is not to buckle up. It's gonna get worse, it's gonna get tested.
And it is also necessary to be always ready for a good long crossbar. This is when you have to drive across the slope to get to the right track. The law of life is arranged so that the longest traverse will be on the most clogged or uncomfortable leg, you just have to accept it.
It is also almost guaranteed that you will have several hours of hiking in the deep snow after a wrong turn or just a fall in a fairly gentle area.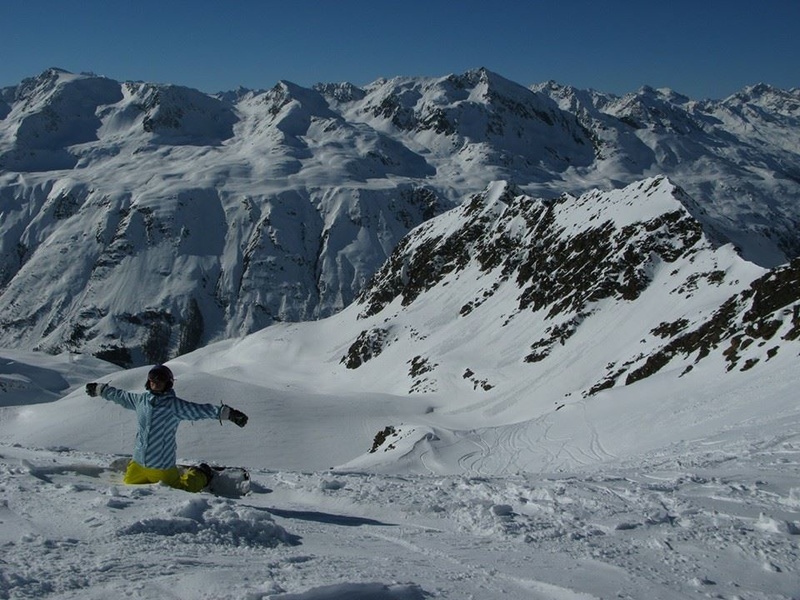 «Classic variant»
Catch your dose of puffy can be predicted at any resort. Then begins the race for the relief and the length of passes. For example, fans of giant soft fields are steadily waiting for Sochi, Cheget, Elbrus, Khibiny and Gudauri. The Alps also consist entirely of fields, but there are some dangers: first, you can accidentally enter the reserve, disturb some rare marmots and fly for money. Secondly, the countries are too close, and there is a danger of rolling out in the wrong place. Thirdly, in some places it is forbidden to leave the track without a guide. And that, by the way, is not so bad. He will not be able to cover himself from the avalanche, but will show the juiciest places and drive away from the potentially dangerous.
Prices .
1 day skiing in Khibiny, Gudauri and Elbrus will cost 1000-1500 rubles.
One-day freeride tours in Gudauri from $30 (even cheaper in Russia), 3-day freeride school in Elbrus - about 10 thousand rubles.
A day trip to Europe - about €200-300 for a mini-group and about €100 for individual accompaniment.
Alternatives .
For those who are too comfortable even in Kirovsk, there are options for survival. For example, a freeride camp in the Siberian village of Priiskovoye (Khakassia). The main option for living there is the Hospital «Resort», which immediately reflects the essence of the upcoming tour. The name - not a fierce hipster creativity, it really reflects the rich past of the building. It turned out to be cozy!
Differences in altitude are small, instead of mountains - hills, there are no lifts as a fact. For the word apres ski can be obtained on the face of the local population.
However, this is just the case when «apres» want only to lie down, but as much as possible. During the daylight there are 4-8 descents in very, very virgin fields: «there is simply no one to paint» them except you. Puhlyak is provided regularly, if not by heavenly subsidies, the wind that shifts the powder from hill to hill like a tile in Moscow.
Price: from 75000 per week + ticket to Krasnoyarsk and transfer.
If it's a penny for you, there's an even more fervent option: heli-ski. (that is, your gurney will have a helicopter actively involved).
Ideally - on Kamchatka to volcanoes and geysers overlooking the ocean. But it is that rare case when the level of riding really should be very high. On pure enthusiasm there will not be taken away, and you will probably be rescued already in spring, because it will not work before.
PRICE: A 4-day tour will cost about 200,000 per person. Tickets to Petropavlovsk-Kamchatsky: from 23 thousand rubles, if flying from the European part of Russia.
Many resorts have reduced and more financially neutral heli-ski options. But before you rejoice at the saved thousands, it is worth knowing in detail how many «heli-ski will» be in your «ski». For example, in one of the French resorts, such skiing involves literally 5-minute flight to the next peak with the descent to the same lifts.
Security
Depends only on your adequacy. Before you leave, you should at least watch avalanche videos on Youtube. And also about streams and cracks lurking under the snow. Ideally just to study at freeride school (in the same Gudauri or Kirovsk).
From the obvious - it is important not to brake, not to sit under a slope, not to stick alone even on the most simple routes. And do not run the last chickens and beginners: for fear, they masterfully cut wide layers of snow with the edging, which [gravity, for fuck's sake!] will go not somewhere, but on those that are waiting below. The newcomer will then be embarrassed and lonely.
As a rule, the formation of caution is facilitated by the first avalanche left from under the feet. Even from a small «language of» emotions suffices for some years bays about severity of mountains.
Of the pluses - the fall itself in the virgin lands is painless and fun, especially if you're wearing a helmet (or it would be better to be wearing a helmet). It only makes you very sick on the second or third backflip and you want to stop already [gravity again].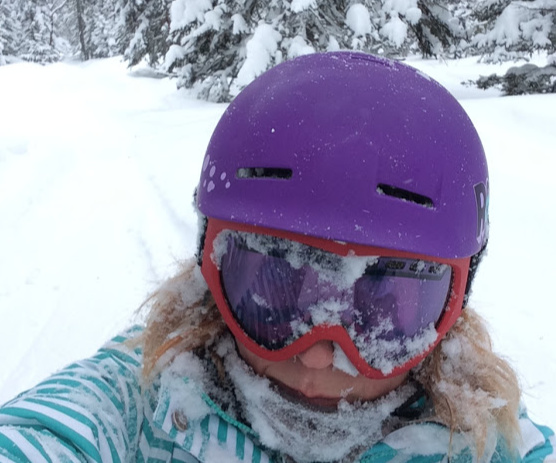 Danger
12 out of 10
The presence of a guide, 40 years of experience, avalanche backpack, stylus and beeper does not guarantee anything. Everything is dangerous, it's better not to stick together if you are able to resist the adrenaline addiction.
Christmas trees, pits and cushions
The fields are simple, there's no problem with them in the mountains. It's much harder to find the right forest for the descent. At least, because it has to be thick enough to remain a forest, but without bushes to not feel like an elk on the pasture.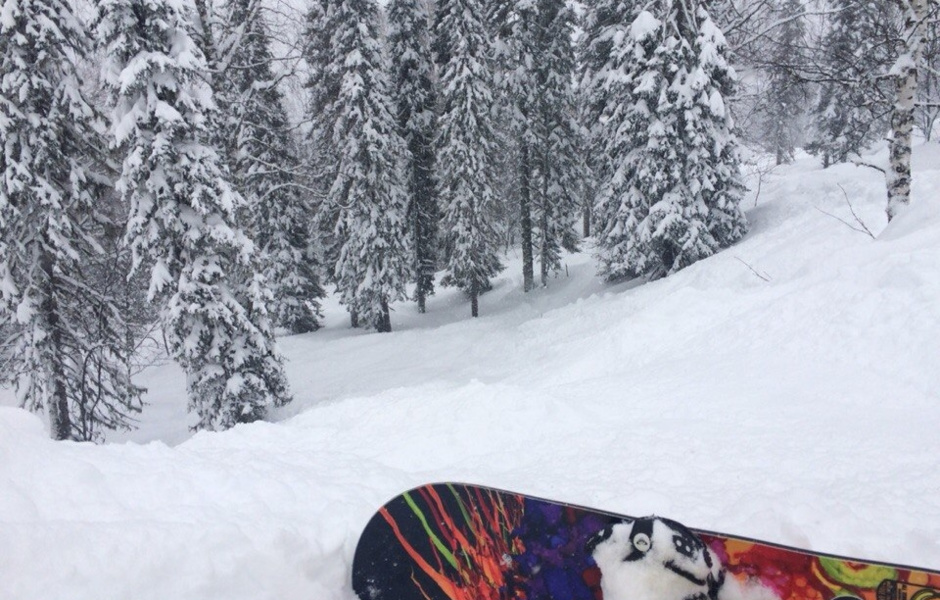 What does it look like?
It's most like an arcade race on a comp: you have to quickly choose routes between the trees and try not to face any obstacles.
In addition, the forest freeride consists of 30% kicker cushions - mini ski jumps created by snowy stumps. The nuance is that in the first pass landing takes place on pure luck: from the top of the rolled out can not be seen, we can only hope that you do not have to hang on the successfully grown on the road spruce.
The «classic variant.»
First of all, they go to Canada - the same British Columbia, about which the legends go, and where most of the snow movies are shot. It's always snowy, woody, cozy and civilized. If you want, you can fly away in search of tin by helicopter, but it will - again - really difficult and dangerous.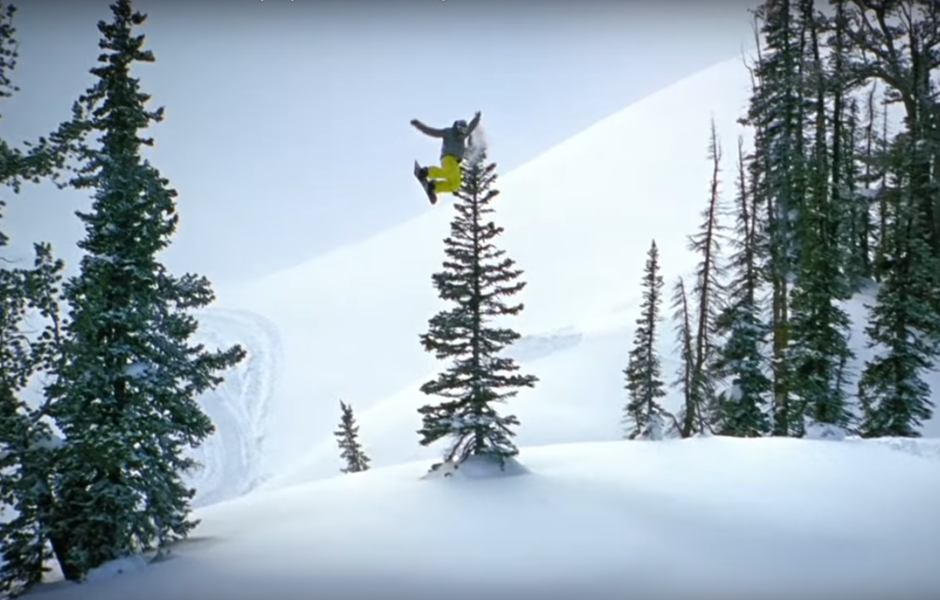 Prices
1 day gurney to the resort from 5 thousand rubles,
1 day of Heliski - about 60 thousand rubles,
2-week tour with a helicopter and tours to the best places - from 200 thousand rubles. Plus tickets to Canada and visa...
The variant is closer, cheaper, and not worse in terms of forest / snow / comfort is Sheregesh. 3 hours from Novokuznetsk by car or a night on the train from Novosibirsk - and you're in a harsh Siberian village, madly contrasting with all the settlements around (at least because there are several places nearby).
Against the background of grey five-storey buildings people in snowboarding carriage light up with inflatable membranes, stern natives tax their way to the slopes from morning till evening, apartments give up so much that it's not clear where local people are waiting for winter.
One of the interesting features is the weather: in winter there is a wild minus, as it should be in Siberia. And by the end of March the temperature rises to +25 on sunny days, with snow on the slopes (a lot of snow). Which gives rise to crowds of phytoniacal nymphs in swimsuits and on skis. Snowboarders melt with aesthetic pleasure and thoughts about what it's like to bring bare sirloin parts closer to snow when you fall.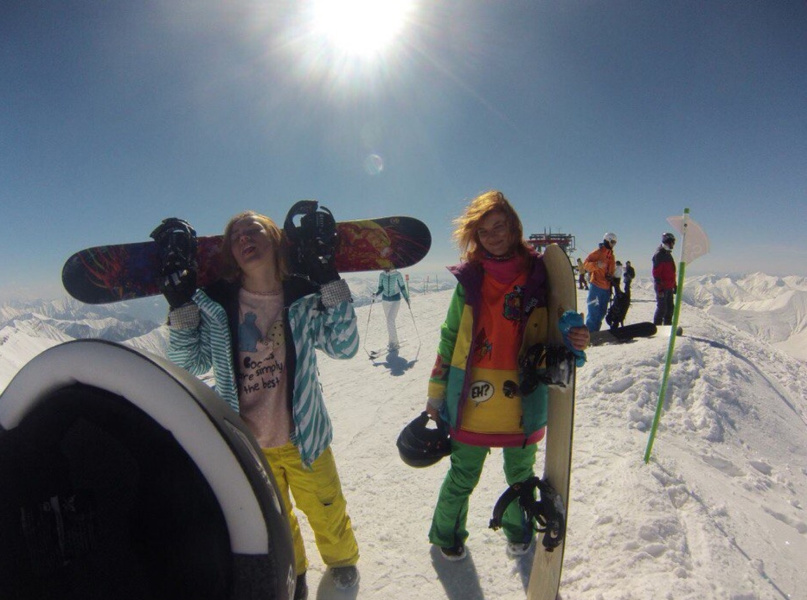 In principle, in search of forest you can not even go anywhere: it starts right near the slopes, it is enough to move away from the lift. Also Sheregesh is a fairly clear relief. That is, it is more difficult to get lost there than in serious mountains, you can safely move from one zone of riding to another.
If you want a change of scenery, for a very sane money you can ride a snowmobile on a nearby mountain. Really, it is not necessary to count strongly on untouched snow: rare riders come there not for freeride, therefore competition there as in Moscow State University on the budget.
Prices .
One day ski pass for almost all zones of Sheregesh is 1700 rubles;
the snowmobile freeride route - from 1500 rubles to 5000 rubles (depending on the delivery point).
Security .
Main rule: forest = helmet (preferably not only). Because the trees are hard, and when approached at medium snowboard speed most often win over human bones.
Danger .
9 out of 10
The danger of the forest sneaks up where you can't wait. For example, it is so arranged that in the snow under the trees there are pits several meters deep. Science does not know why, but you fall into them very often with your head forward [yes, yes, gravity again!]. And it is funny only at the beginning: after a while you start to realize that turning the situation back from head to toe from this position is not easy. Especially considering the feet that are connected to the board.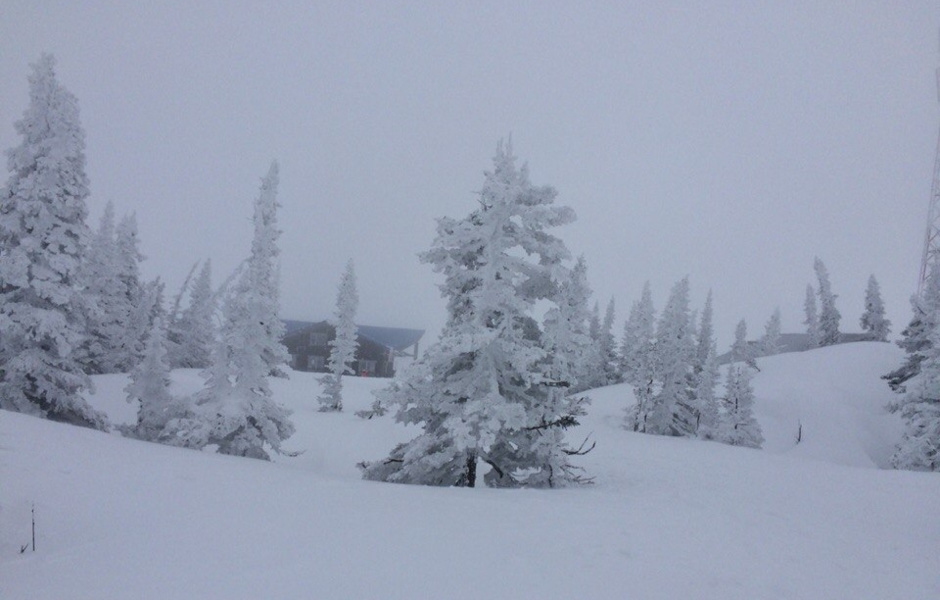 However, the dangers «of where you expect» to go, too, do not go anywhere: to fight against trees is unhealthy, get lost in them - to long walks up the slope.
But you can not be afraid of major avalanches in the forest, the trees are triggered by breakwaters.
Alternatives
Kirghiz freeride is actually not just a forest. But it is there too, and competition for its rollout is minimal. An option for those who are ready for the harsh exotic for very little money. The main point to be prepared for in advance: there will be no piste riding. Or there won't be any. The tracks at the local resort of Karakole are not followed, let's say, very well, so it's pleasant to ride them only in the first hours after the snowfall. For the same reason, living on a slope is not a good idea (all the exit gurneys take place in the neighboring valleys).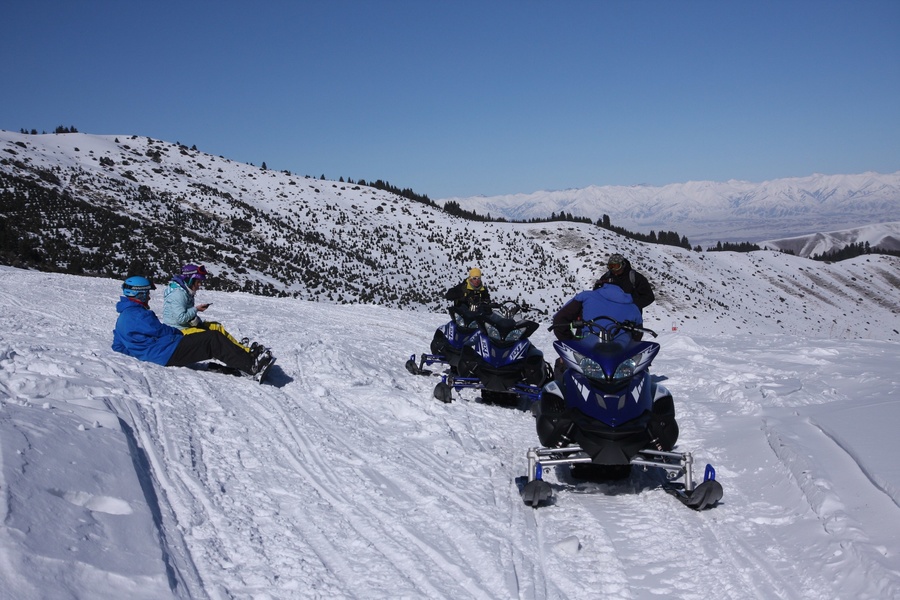 The main apres-ski is the thermal springs. It looks exotic too: right in the field, in the «middle of nothing» with a stunning view first of Tien Shan, and then the stars. Relaxes better than any Austrian aqua complex (the main thing is not to think about hygiene. All natural and organic!).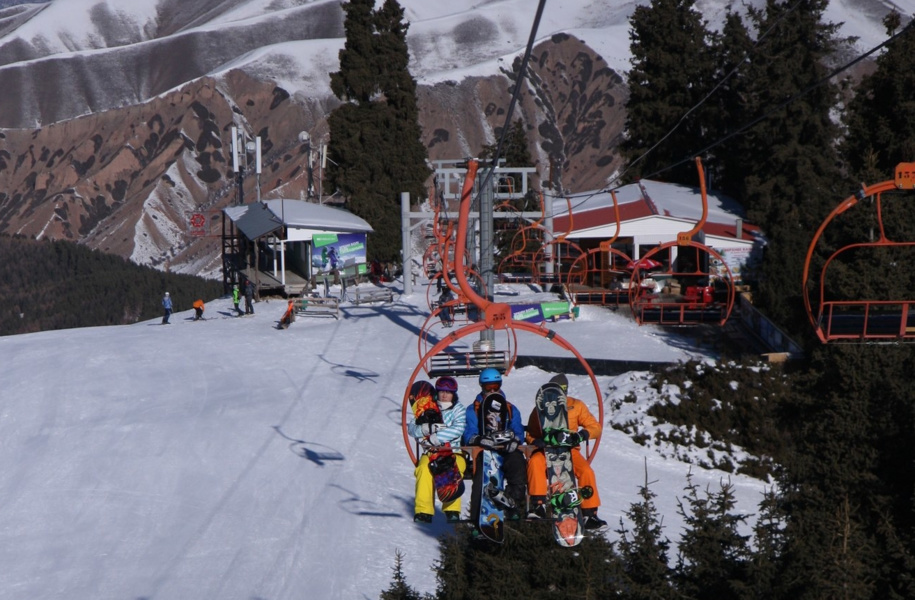 What not?
Food that's not made of fat. Not even vegetables;
Cozy chalets;
Competition in the battle for puffy snow.
What is
giant avalanche languages right on the routes;
mountains beneath 7,000 meters (not so high, but still);
Issyk-Kul - a giant lake with brackish water, tides and tides;
unknown as the foreigners who came here: Americans, Dutch, English. Perhaps they behaved very badly in the Eurozone;
all kinds and sizes of dumplings and other lagman;
horses. Instead of snowmobiles, food, ski bass and cozy cafes at the lifts.
Prices
Ski pass for 1 day - about 1000 rubles;
day of unlimited throws on the freeride route: 5,000 rubles;
5-day freeride tour «ol-inclusive»: 35 thousand rubles.

Flight from Russia: from 6 thousand rubles.
Security .
No, we haven't.
Danger
Since Karakol is not only a forest, the avalanche danger is always very high there. It is not always possible to trust the local people, it is their business to throw you to the point and - in the best case - to take you away.
Every man for himself!
See you on the water! In any of its aggregate state.