In a week's time, the world's largest boat showFort Lauderdale The biggest boat show on the water in the world will be held from October 31 to November 4.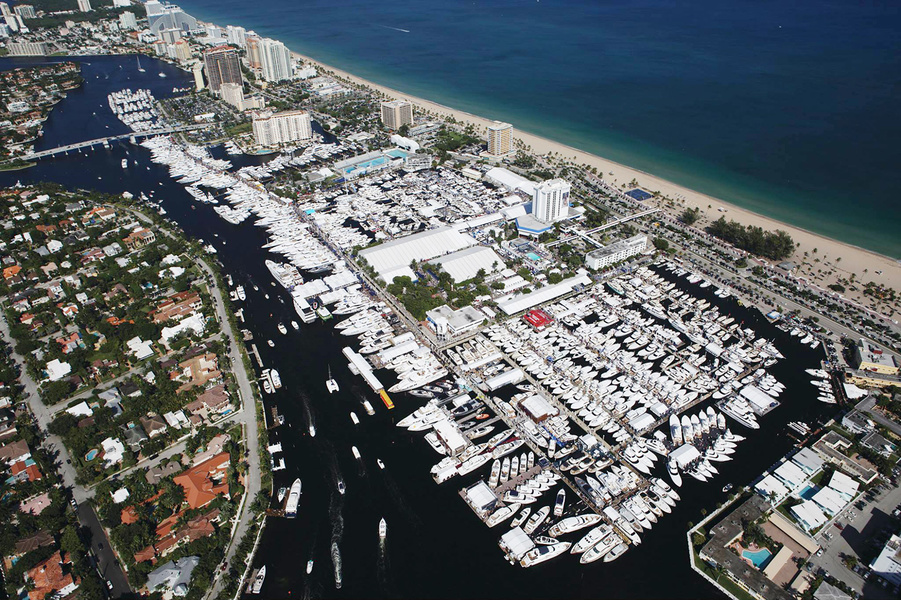 More than 1,500 yachts worth $4 billion will line the six-mile-long pontoons.
The biggest change from last year is the relocation of the main entrance to the show. It will be situated slightly to the North and will be more like a plaza with elaborate security system and separate VIP-entrance. The old entrance to the exhibition will be kept in its place and adapted for exhibitors and service staff. Also this year the exhibition will have a new gastronomy supplier, who will offer locally grown food with fashionable nowadays organic prefix.
The 63-meter long Rossinavi Utopia IV by the Ridinger family, owners of e-commerce company Market America, will be the FLIBS superyacht highlight. The Fast Displacement hulled yacht is armed with KaMeWa water jets and can reach up to 33 knots.

FLIBS attracts approximately 110,000 visitors and 1,200 exhibitors from 52 countries. With 3 million square feet of exhibit space, Informa, the organizer of the boat show, estimates that the five-day event will generate about $857 million for the state of Florida.