Today (or rather yesterday) the 43rd edition of the traditional Dusseldorf Boat and Yacht Show started its work - the largest show in Europe in general and the largest among yachting exhibitions held in completely closed halls.
As you may or may not know. Dusseldorf is called the «desk of the Rhenish-Ruhr industrial area», it is a kind of «office centre» of German industry - that is why the huge Messe Duesseldorf exhibition complex was erected there, which managed to outshine older and more familiar exhibition centres of Germany with time. And not just Germany. Outdid the Hamburg exposition glory hanseboot Dusseldorf could also shut shut such monster as London Boat Show.
However, Düsseldorf's best years are also behind it. Having reached the peak in the mid 90-ies the flow of visitors - albeit slightly - decreases practically every year. «However, the German burger» still retains its position, but it is actively trailing Barcelona (it is unclear how it will do now - the crisis in Spain is as bad as a bulldozer in a flowerbed).

Although I must say crisis has not passed over Dusseldorf either.
One of the first shocks for me personally was the virgin empty corner of the famous sixth pavilion. Never before (apart from last year) had such a situation happened.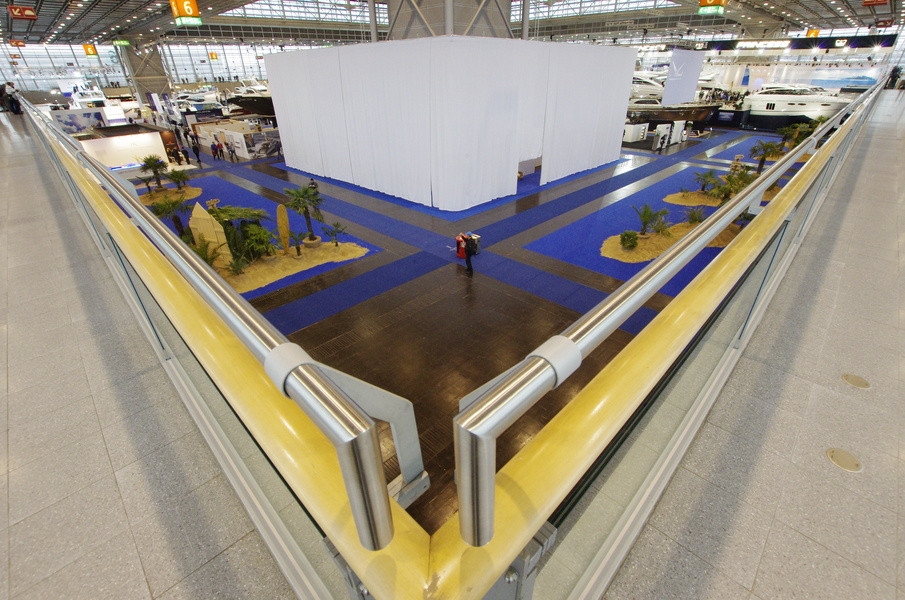 And my first brief interview on the subject is with Olivier Laforcade, head of the shipyard CNB.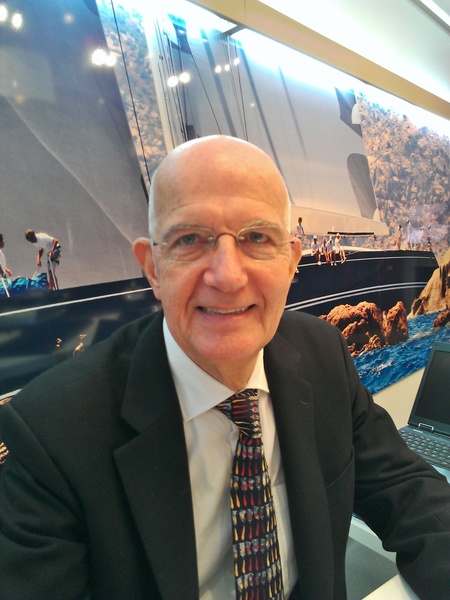 - Olivier, how is the CNB crisis treating you?
- You know, we're not doing too badly. But only because we are a highly diversified shipyard. First of all we are part of «big» Beneteau. Secondly we do not only build yachts, we also build workboats and warships, which makes our situation a lot easier. The shipyards that are not interested in boats only... In a word, I don't envy them. Did you hear about Najad and Wauquiez?
- They're short on customers?

- Clients aren't tight. Clients are tight with money.
There are a lot of projects and conversations. Everything stops at the stage when it's time to finance the project.
- But you are building something now?
- A 77-metre yacht is in the works, but I won't tell you the details yet - it's a little secret.
- What about Russian clients - do you have any?
- So far we have only talked to them. But they have become much more intense than a couple of years ago.
- And what do you think about the Chinese market?
- No, no! The Chinese, as it turns out, do not want to hear that the yacht has to be built in a year and a half - they want it here and now! They want it here and now! That is a market for mass production, at most for semi-custom yachts but not for us. Now I sometimes wonder, was Confucius really a Chinese man?
- So what is the future of the European yacht builder?
- Who knows...
On this optimistic note I took my leave and started to walk round the show, noting the boats that require attention. In spite of crisis there were not so few of them. Today we have Beneteau Sense 55. There won't be a special report about it - better look at the photos, they speak for themselves. If you can't afford Oyster or Contest or Amel, if you don't have desire to race, but you need roomy family cruiser, then Sense series is the best choice.
See for yourself!