British studios BMT Nigel Gee and Oliver Stacey Design have unveiled a concept for the 80-metre superyacht Norse. The design was inspired by the Viking ships.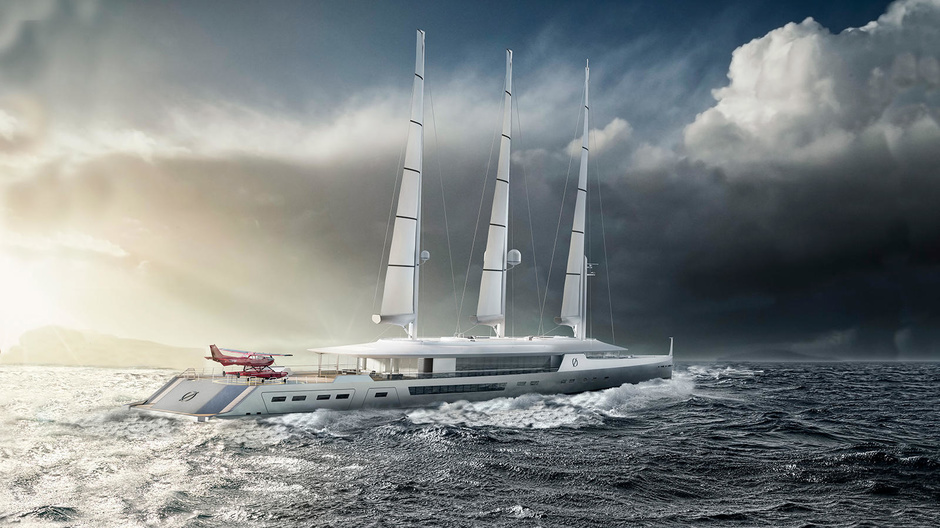 They envisioned Norse as an all-terrain explorer that would go from the South Pole to the North Pole.
«When we were looking for a conceptual thread for the new design I was reminded of a Viking exhibition I saw recently at the National Maritime Museum in Falmouth»," recalls Oliver Stacey.
The designer adds that Norse is inspired by the robustness and range of Viking ships, the drakkars.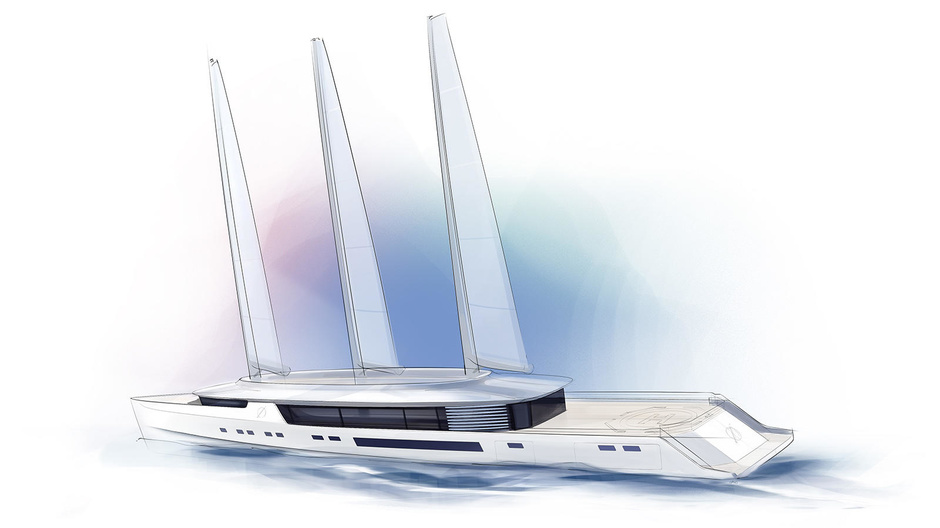 Just as the drakkars used both wind power and human power at the same time, the Norse is equipped with both a hybrid propulsion system and sails.
«Despite her appearance, Norse is not a sailing yacht; the key word in our industry today is 'hybrid' and we couldn't be more wrong in saying that 'hybrid' in its ultimates form is a yacht that uses a sail as an aid»," says James Roy, Director of Design at BMT Nigel Gee.
Norse's sail rig features three identical mastheads with booms attached to the mainsail. According to the owners, this configuration will provide the yacht with maximum reliability and flexibility.
The low draft and long keel line will allow Norse to access shallow waters. Like any expedition-style superyacht, Norse will carry a wide range of tenders and toys, including a seaplane with a wingspan up to 12 metres.