The 49.8-meter superyacht Home has been handed over to the owner after completion of sea trials.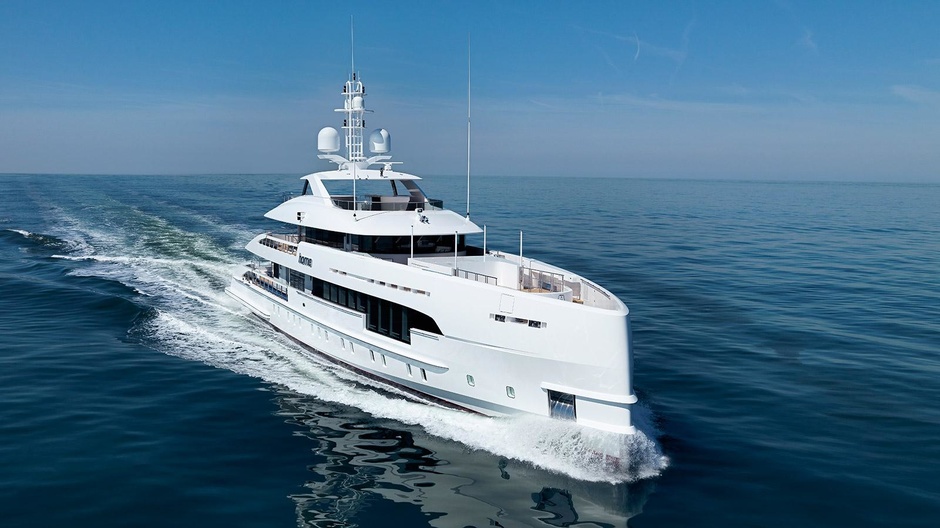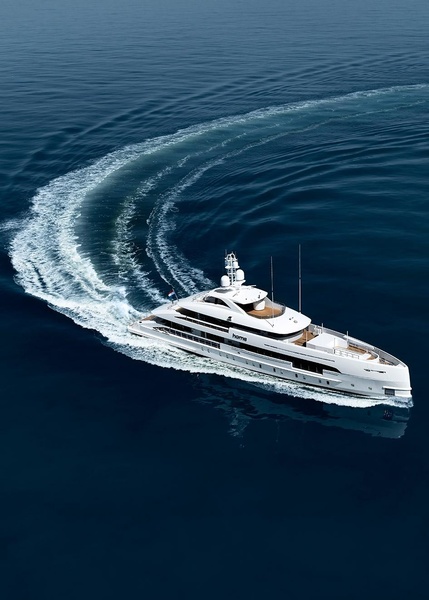 Construction of the vessel began under the codename Project Nova. The project was sold in July 2016. The owner, an experienced yachtsman who owns several yachts but no Heesen, chose Italian designer Cristiano Gatto to customize the interior of Home. Gatto worked closely with the owner's team.
«The owner asked us to change the color scheme, design details and décor to give the interior a modern look», said the designer.
This translated into the use of matte finishes, linear styling and Paola Lenti freestanding furniture. The updated interior color palette included four colors - white, gray, silver and burgundy. The colors, as well as different materials and finishes, were used to zoning the space. Thus, two types of wood were used - brushed spruce and gray Coto wood, and in the suites, two types of marble, Nero Setta and Bianco Neve.
A highlight of Home's design is the 4.8-metre semi-transparent Corian bar area, located on the sundeck and protected by a large hardtop.
There is also a circular spa pool on the aft sun deck.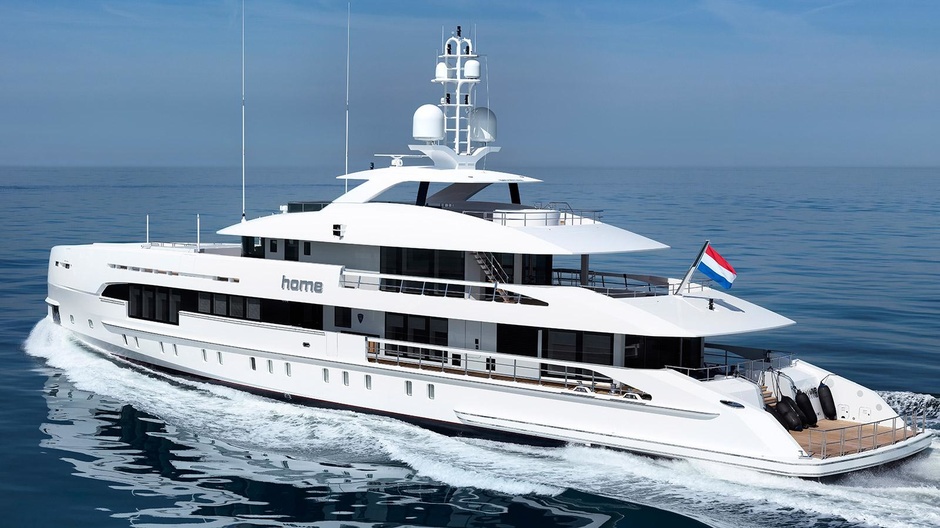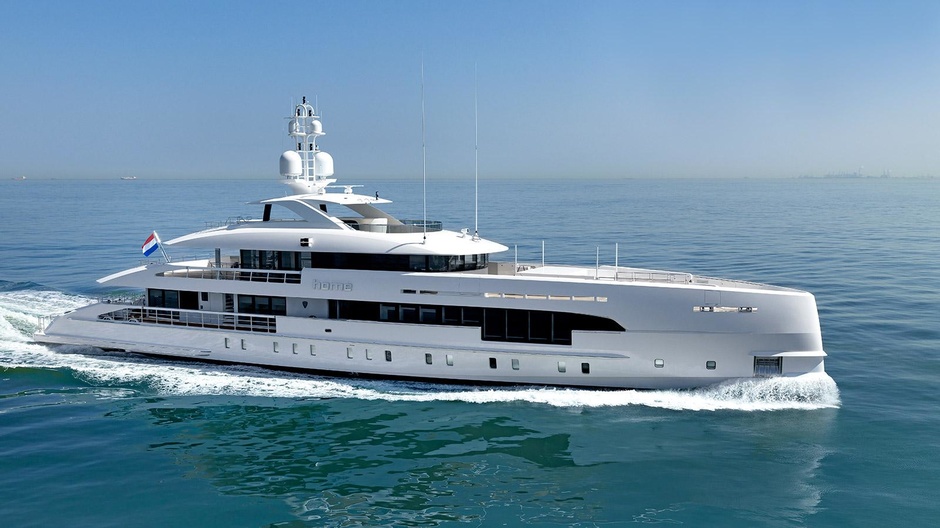 Aft of the upper deck is the dining area with a round table for al-fresco snacks. The floor of the upper deck saloon is covered with artificial teak Flexiteek to create a unified space between the open and closed parts of the deck.
The main deck also has an informal contemporary style with a glazed veranda that leads into the main saloon with an L-shaped sofa and a covered dining area with a sliding rectangular table that can seat up to 10 people.
The all-aluminium Home is an innovation in the Heesen range as the yard has equipped a yacht with a Van Oossanen Fast Displacement hull with hybrid propulsion for the first time.
The first Fast Displacement yacht built by Heesen was the 65m Galactica Star. Since then the yard has launched three more yachts with this hull shape: the 42-metre steel vessel Alive, the 50-metre aluminium vessel Sibelle and the 55-metre steel vessel Azamanta. Unlike Galactica Star, which was built for speed, Home focuses on fuel efficiency.
At 12 knots, Home burns 98 litres of fuel per hour, while at 10 knots it burns only 57 litres.
Despite the relatively modest engine power - she carries two MTU 12V 2000 M61 804 bhp - the Home shows a good top speed of 16.3 knots. Using diesel-electric propulsion, the yacht can cruise silently at 9 knots.
At 12 knots Home has a transatlantic range of 3,750 miles, carrying 45,000 litres of fuel on board.