Fairline Yachts has unveiled a stunningly different design for a 33-footer that will launch the new F-Line.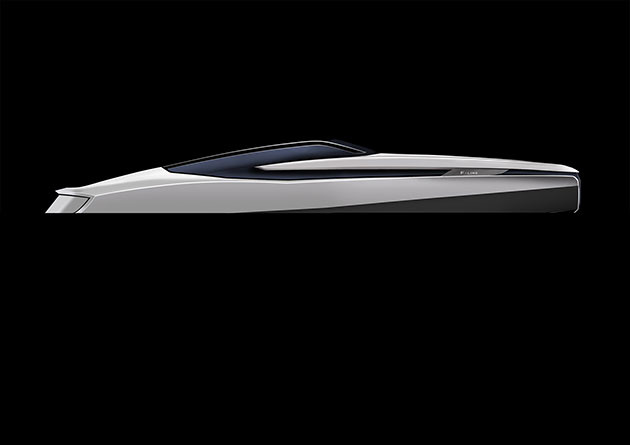 First of all she is much smaller than her predecessors that left the yard. Secondly, her aggressive design is a stark departure from the usual Fairline boat image.
The bold, eye-catching look is to be credited to Alberto Mancini «(Alberto Mancini) who was recently awarded the title» Designer of the Year at the World Yacht Trophies in Cannes.
But despite this super modern look, the Fairline 33 is in many ways faithful to the yard's heritage. This is reflected in the luxurious handcrafted styling, smart comfort and superb seakeeping ability.
The basic configuration will be fitted with a single Volvo Penta diesel engine, with the option of twin drives, including a petrol V8 for maximum performance.
This stylish dayboat will feature a spacious outdoor seating area, an open cockpit surrounded by a panoramic windshield, a forward cabin, and an innovative reversible transom that will extend to create a beach club.
The Fairline 33 won't be seen until early 2019 and costs more than £252,000, but the British luxury yacht builder said it has already received more than a dozen orders for the new model.
The yard's last yacht, the Targa 63 GTO, won the best exterior design award in the 50-80ft yacht category at Cannes this year. It is quite possible that their new «baby» will also take future exterior design awards.