At the end of the month at the Azimut-Benetti Gala event, we will see the official premiere of the 25-metre Azimut 80 yacht. While the first yacht is being prepared for her debut, the second in the series is already under construction at the Italian yard, and will also be launched this year.
This is the first time a yacht of this size has been created «within the Italian shipyard's» headquarters.
With the caveat that to create her exterior and interiors we had to borrow design expertise from the latest models designed by Stefano Riggini and the Rome-basedAchille Salvagni Architetti design studio .
Inside we have 4 cabins for 8 guests, each cabin has its own bathroom.
On the flybridge of exorbitant size the word «cramped» we do not say even in jest.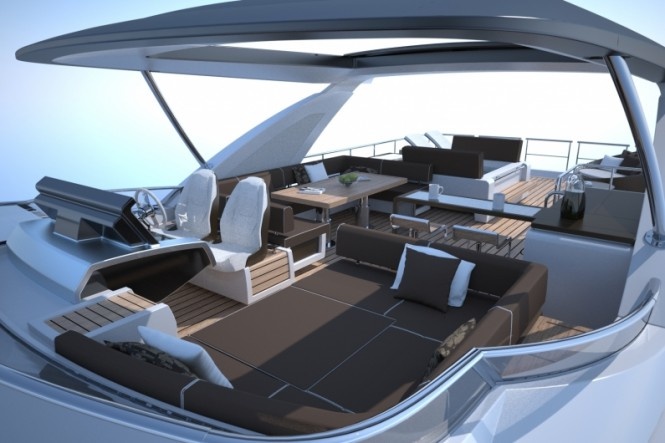 While Azimut-Benetti prepares to introduce the beauty, we offer a look at the Azimut 80's journey from the shipyard to the water.