Businessman Oleg Burlakov, who is number 150 on the Forbes list, told the Russian Forbes how the idea of creating his 106-meter yacht was born Black Pearl and what its real purpose was.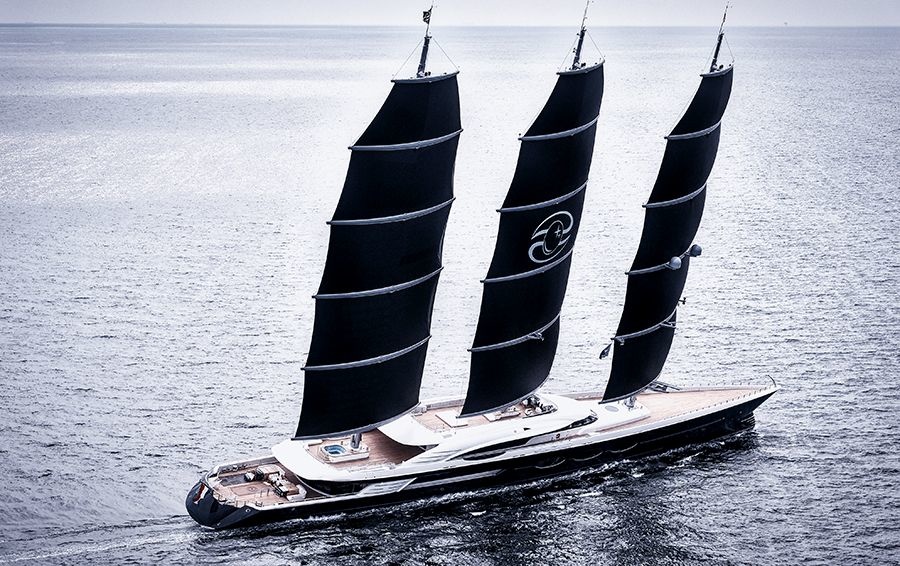 Oleg Burlakov developed his passion for boats in his childhood, when he took a great interest in ship modelling. His fortune of $650 mln from cement trading and oil production has only increased the extent of his hobby.
In 2005 the businessman with a PhD degree in energy sources, having dedicated many years to scientific work and secret state projects in the same field, was inspired by the news about the appearance of the world's first flexible solar batteries. That's when he had the idea of using such panels instead of sails.
English designer Ken Freivokh helped Burlakov in realizing his idea. Ken Freivokh (Ken Freivokh), the author of 88-meter yacht Maltese Falcon. with a unique sailing system. The boat became one of the main triumphs of the Monaco Yacht Show 2006, where the like-minded people met. Today a similar DynaRig rig is proudly perched atop «»Black Pearl.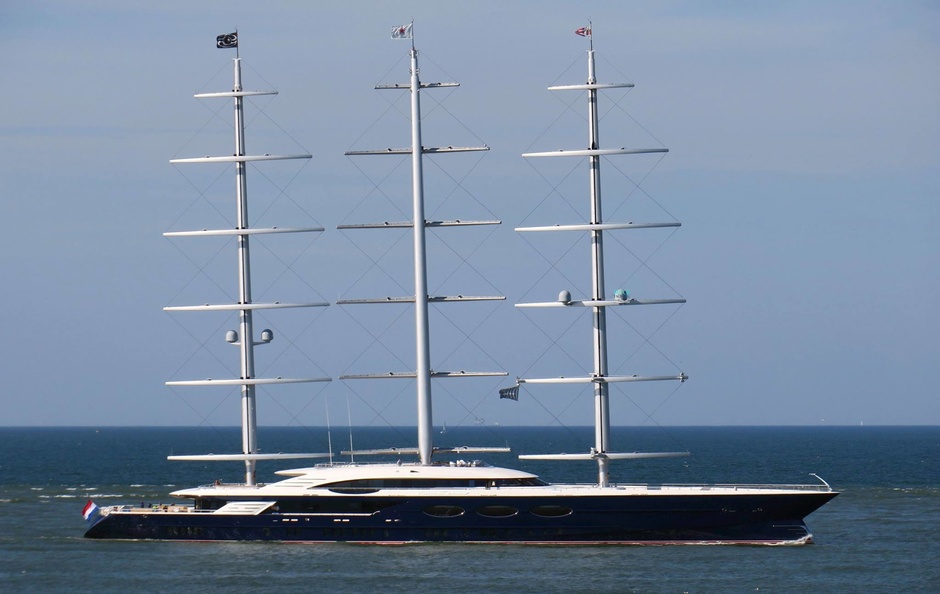 A landmark year for Black Pearl was 2014, when one of the businessman's businesses, Burneftegas, was sold.
Burlakov invested almost 30% of the personal proceeds from the sale of the oil and gas company in the construction of a boat powered by alternative energy sources.
In addition, the Russian businessman attracted over €150 million in loans from European banks. The final cost of the ship is estimated at €400 million.
«He decided to create what will undoubtedly become one of the most iconic projects in the industry», noted Superyachttimes.
What makes this project unique is the integration of flexible solar panels into the sail fabric. «Also when the boat is moving, energy can be withdrawn» from the propellers, which rotate due to the oncoming flow of water.
This generates up to 1MWh and fully powers the boat. Battery capacity is enough for 10 hours of autonomous operation of life support, navigation and air conditioning systems. The batteries are not used for propulsion only because they would run out quickly at high speed.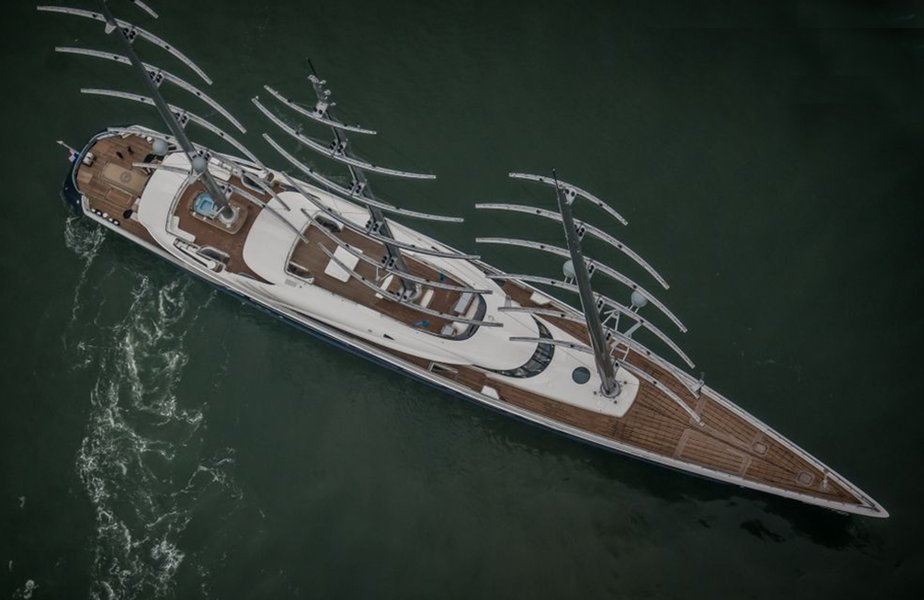 The innovative boat's owner claims he is ready to buy it for twice as much as it cost to produce. But he has his own plans for this project.
«The boat is not for fun," emphasizes Burlakov . - It's a pilot project, which allows us to gain new knowledge». According to him, the goal of the project is «creation of ships which will have new energy sources and new possibilities».
Burlakov next plans to build a 200-metre cargo sailing vessel worth $100-150 million.
Preliminary agreements have already been signed with three major car manufacturers that transport their products across the Atlantic.
Burlakov's global plans include setting up mass production of such boats, due to which the construction of each of them will cost only $50-60 million.