Yesterday, when the AkzoNobel crew were sailing at full throttle along the organizers' designated Ice Gate line, their blue-purple VO65 broke the liqueflex (a rail for raising the sail on the mast). The crew were not injured, but the crew had to slow down considerably and shift their attention to fixing the problem.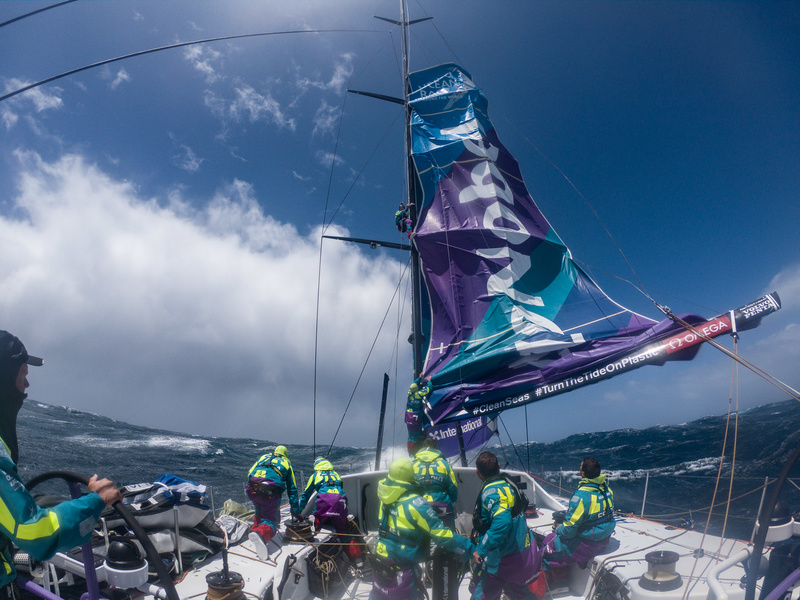 After a quick assessment of the damage, the crew realized that the limb attaching the mainsail to the 30-meter mast had been ripped, several carbon bolts were broken and some of the sails were torn.
The mainsail had to be lowered, part of the crew concentrated on keeping the boat running on the fore sails while the rest of the sailors started to make repairs.

At the time of the breakdown, AkzoNobel was running in fourth place, now trailing the fleet more than 300 nautical miles behind the leading Dongfeng Race Team.
But at this stage, the crew members are far less concerned about their position in the standings, now the yachtsmen have a difficult task to try to mount the three-meter section of the narrow carbon mast on which the mainsail is glued last night.
The work will be painstaking: first the team will have to glue the rail to the mast with high-strength epoxy glue, and fix it with ratchet straps for 12 hours. Only then will they be able to bolt the limb to the mast, which, depending on weather conditions, should take over 5 hours. At the same time they will have to repair a huge mainsail.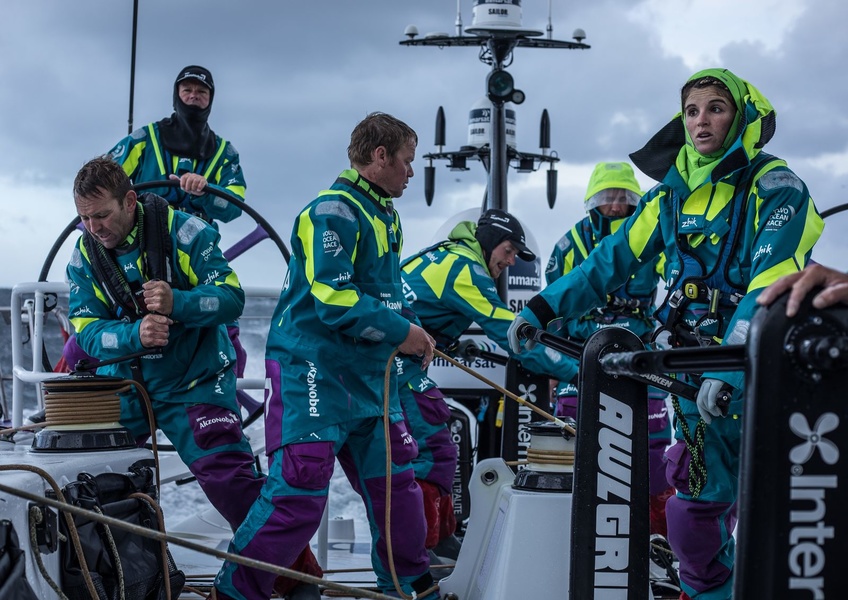 The team's plan is ambitious. Such a job is pretty hard to do even ashore, and given that the boat is moving in the rough waters of the Southern Ocean, the task will require maximum coordination and teamwork from the crew. But the sailors are ready to do whatever it takes to get back to racing at full throttle.