« Are you unhappy with the route of the current Volvo Race?! Fuck all of you! » - that's roughly how we can summarize the results of a short briefing given by PUMA team skipper Ken Reed after the finish of the second stage of the regatta.» The gist of it was that more and more people around the world are beginning to express their displeasure with the apparent «marketing focus of the current regatta, expressed as a departure from the traditional route of «roaring forties» from Cape Town to Australia and New Zealand in favor of moving to «the new rich markets of» the Middle East and China. « Take away the commerce, bring back the romance and sporting spirit! » - more and more people are calling for this at VOR head office in Alicante.
The regatta management themselves have not yet responded in any particular way publicly to such statements, but «a trial balloon» was offered to the PUMA skipper.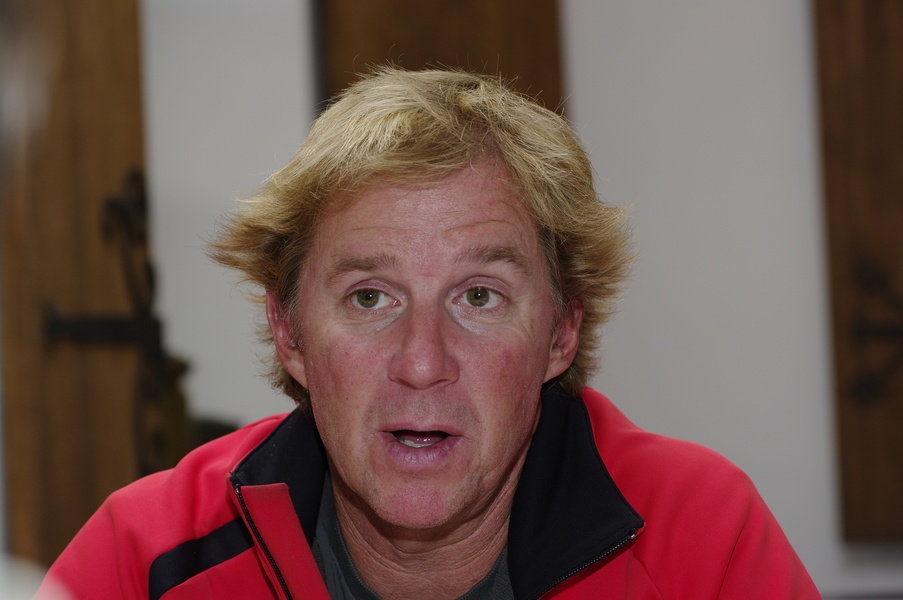 Without any cunning, the simple guy Ken said bluntly: «If the regatta will leave the ports of the Middle East and, especially, China, PUMA (as a brand and sponsor of the crew) will leave the regatta».
Moreover, in Ken's opinion, it is quite possible that a number of other brands sponsoring teams at VOR will follow suit.
It is simple: today regatta is big business. It' s a promotional business. And Australia and New Zealand are not markets; VOR headquarters are not shy about that, right on the recorder. And the fact that in this case, fly most dynamic and intense stages (and the whole two countries, not the last in modern sailing - so the problems of Indians (in the sense - the Australian natives) Sheriff does not care.
Cynical? Yes. There's nothing to be done - he who dines the girl, dances her. Big business enters into any game, begins to rewrite its rules under itself - nothing can be done about it. As one of the founders of the game aptly put it, «there is no crime that capital would not commit for the sake of 300% of profits».
True, in the VOR regatta we are not talking about 300% - well, thank God, there is not much of a crime. Killing the sporting spirit is not yet criminally punishable...