One person was killed in a collision involving a 100-metre megayacht Attessa IV.and a 20-metre Prowler sportfisher. The accident happened around 8 pm on October 26 in Southern California (USA), 14.5 km offshore. Causes of the accident are being investigated.

According to witnesses, the starboard side of the Prowler «looks like someone cut it off». The vessel is beyond repair. The Attessa IV, on the other hand, suffered only a couple of scratches.

A helicopter, cutter and U.S. Coast Guard response vessel were dispatched to the scene. They arrived less than an hour after the Port of San Diego was notified of the accident.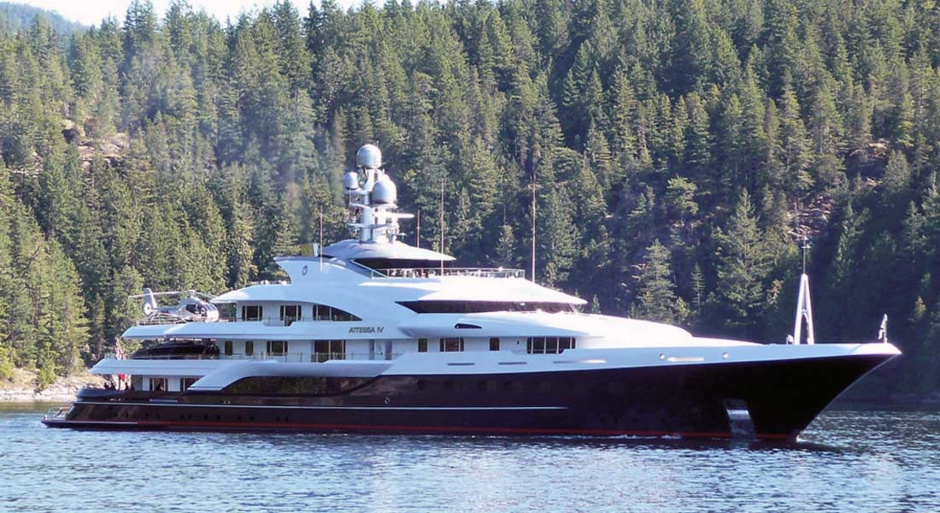 Eighteen passengers on the fishing vessel sustained varying degrees of injury as a result of the collision. The heaviest casualty was airlifted ashore from the Prowler. Unfortunately, he was not rescued and died in hospital the next morning. Two other casualties with less dangerous injuries and 15 other people were transported ashore on the rapid response vessel. Another 10 passengers returned to San Diego aboard the Attessa IV. The captain of the Prowler remained aboard his yacht, escorted by a Coast Guard cutter, awaiting industrial disposal.
Attessa IV was built at Japan's Hayashikane shipyardin 1999 and was originally owned by Evergreen Group founder Chang Jung-fa of Taiwan , but was later purchased by American industrialist Dennis Washington . She has been extensively rebuilt since 2007, including an extension. The original overall length of Attessa IV was 92 metres.