Jean-Lucvan den Heede, longtime leader of Golden Globe Race,had to move to Chichester class due to serious mast breakage. However, the Frenchman will continue to compete in the overall competition - this decision was made by the race organizers on November 8.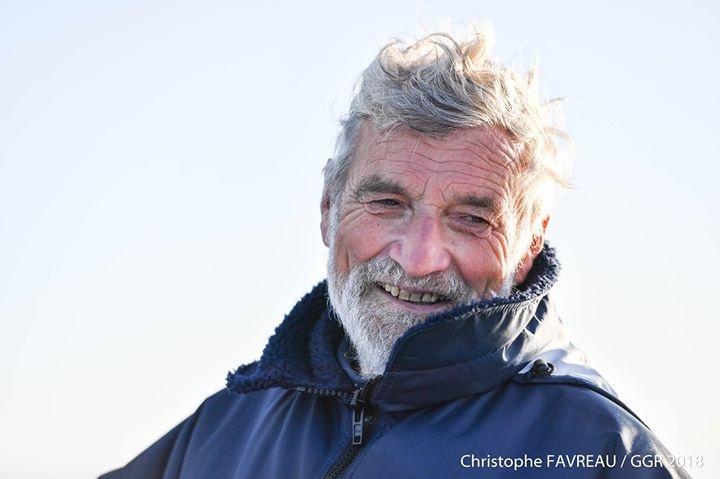 GGR rules state that sailing must be non-stop and single, and during the race no extraneous help is allowed. Competitors qualify for the Chichester class if they enter port once and use parts obtained ashore for repairs. It is also forbidden to request help by telephone.
After discovering the breakdown, Van den Heede was almost certain that the race was over for him and called land twice. He was also about to change course and go to the port of Valparaiso in Chile for repairs instead of Cape Horn.
So technically he was in the Chichester class on the basis of breaking two points of the race rules at once. But it didn't turn out to be that simple.
Van den Heede did not benefit from his calls. He simply reported the situation. He also still had a long way to go to Valparaiso. In the meantime, the yachtsman had an idea about how he could repair the damage himself. The rules of the race do not prohibit listening to the tips broadcast by the team's support team. And that's exactly what the yachtsman's companions did.
On reflection, Jean-Luc decided he would continue on to Cape Horn. After all, he could always switch to the Chichester class later if he realized his idea wasn't working. The penalty for him would be a time penalty, as he had already done at the start of the race with Istvan Kopar when he broke the autohull.
Van den Heede's return is both bad and good for the pursuing American, Mark Slats. On the one hand, Slats, who was already almost the GGR leader, finds himself back in second position. On the other hand, Jean-Luc will obviously not be able to go at the same speed, which means that Slats has a real chance to overtake him and win the first place in the race «honestly». The yachtsmen are now separated by 1,500 nautical miles.