Krasnoyarsk traveler, member of the Russian Geographical Society (RGS) Igor Chapalov is preparing an expedition «We are going to the Arctic».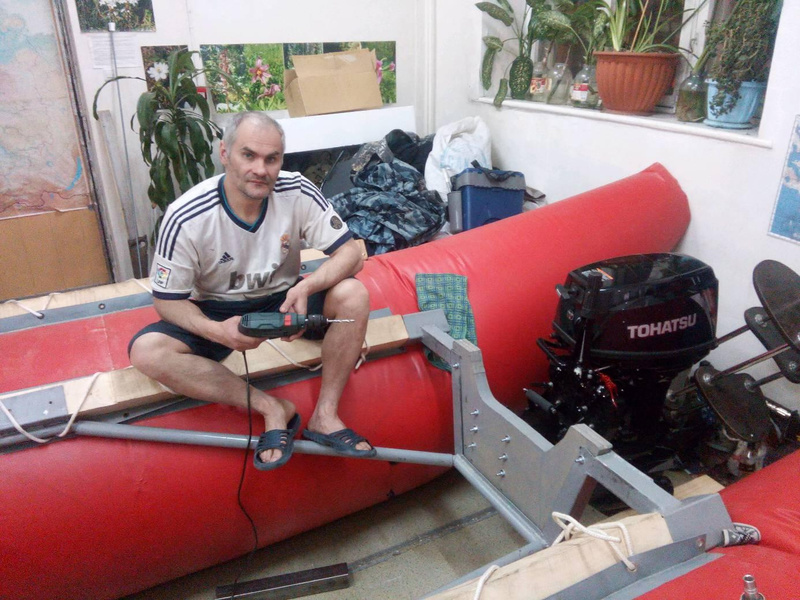 In the second half of May a group of 10-15 people will set off on a 13-meter raft for a five-month journey from Yeniseisk to the Kara Sea.
The project will be timed to coincide with the 400th anniversary of Yeniseisk, which will be celebrated in August. Besides, the start is not fromKrasnoyarsk and the route will be shortened by more than 400 kilometers.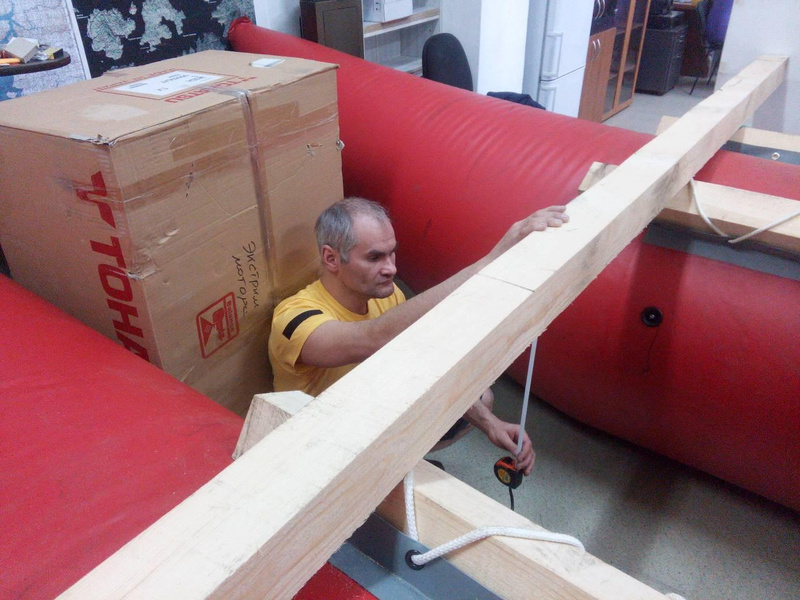 The group will go along the Yeniseito Dudinka, and then the rafts will be disassembled and transported to Norilsk. From there travelers will continue northwards along the Pyasina river to the Arctic coast of Krasnoyarsk region. The itinerary will be registered by the Ministry of Emergency Situations, and the group will take all the necessary communication equipment: safety is of the utmost importance.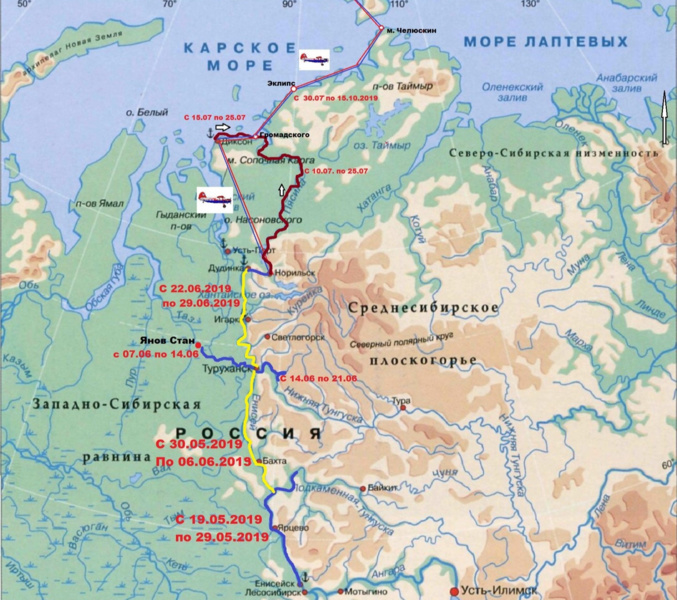 Approximately in October the group will return from Dixonto Norilsk by plane. The further fate of the rafts is still unknown. According to Igor Chapalov, the question is still being discussed.
Both rafts on which the travelers are going on an expedition, will be equipped with motors. On one of them they are going to install two accommodation beams, toilets and showers. Most of the group will live there. The second raft will have an awning with three berths and eight seats. The group will be accompanied by a doctor and a cook.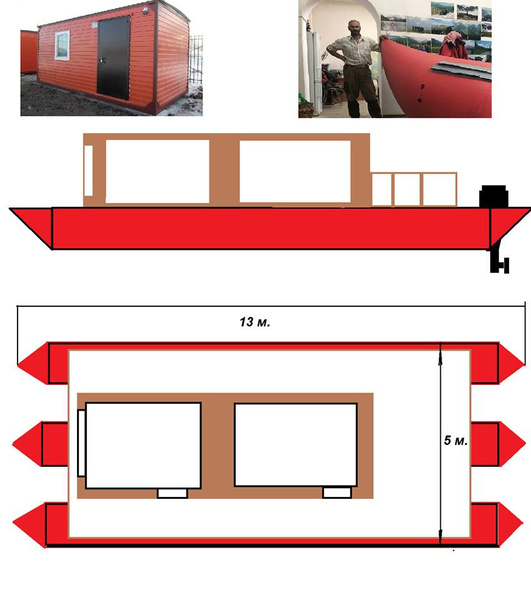 «The main aim of the expedition is ecological research and cleaning of the Arctic coast from different rubbish, as well as collection of historical information on exploration of the North. In particular, an inventory of rare specimens of ancient machinery, which could become exhibits of the future park-museum of reclamation of the North in Krasnoyarsk on Molokov Island», - say the RGS about the project .
Besides, the participants of the expedition will be a part of the campaign «Give Kids Joy»: travelers will bring toys to young residents of the northern villages of Krasnoyarsk Territory. Besides, the participants of the expedition will have a chance to get acquainted with the life of Keto, an indigenous people of the North.
As in the case with the sailing expedition «Siberia - Antarctica - Siberia», which will start from Omsk in July, one of the sponsors of the project is the Presidential Grants Fund.