The popular series of fast displacement boats from Taiwan-based Horizon Yachts is growing at a fairly rapid pace. «Six months after the debut of the FD77 at the Palm Beach Boat Show, the shipyard introduced the entry-level model».
The first hull of the 21.3m FD70 is currently being rigged.
It is being built for a European owner and should be ready by January next year.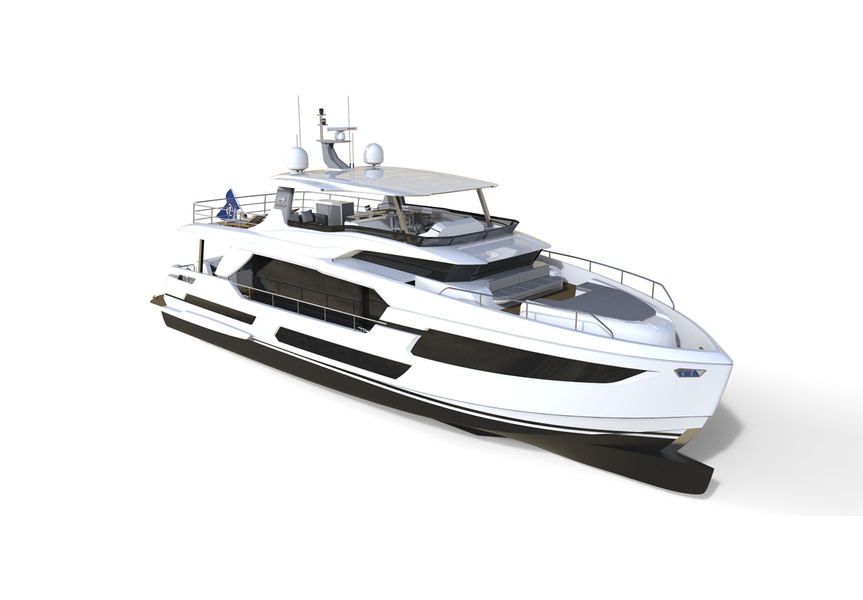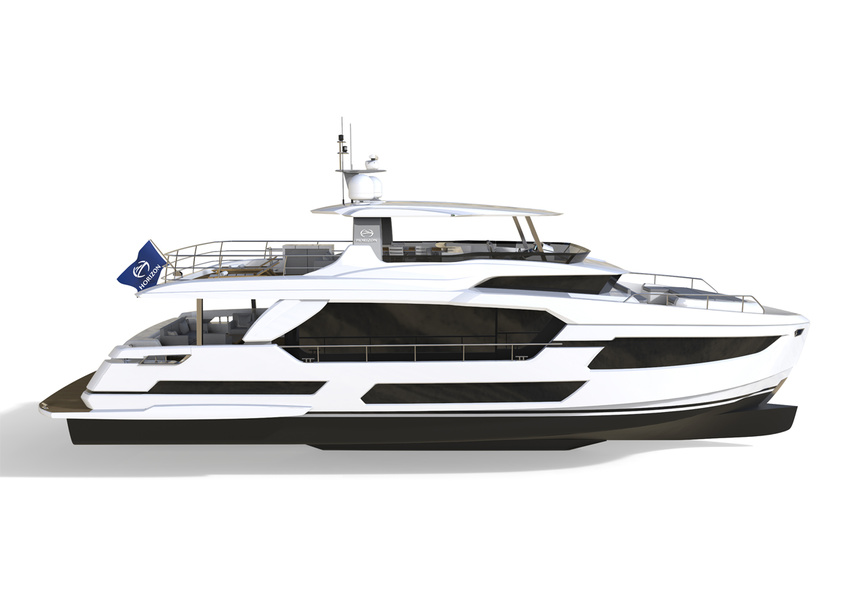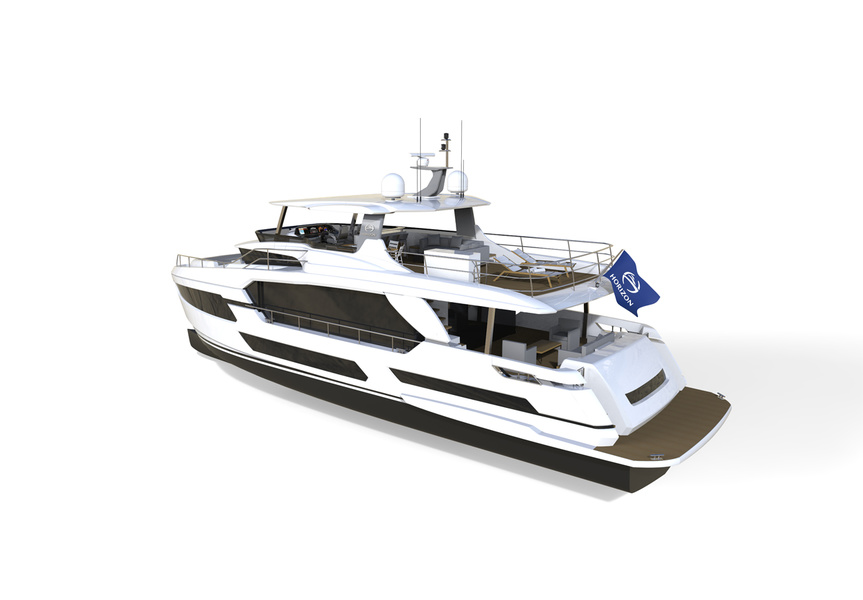 «The phenomenal success of the FD series has led many customers to ask us if we could create something equally comfortable, spacious and dynamic, but in a smaller size. It was a challenge, but not an impossible one! » -John Lu, the company's CEO, is happy to admit.
The biggest challenge faced was to maintain the signature style despite the smaller body, and to ensure that the interior space is as spacious as any of the FDs.
«Traditional design choices would not have allowed for this kind of layout, nor would it have been possible to create a yacht of this length under 80 feet. But the Horizon Yachts team demonstrated their ability to think outside the box»,"explainsCor D.Rover, FD Series Designer.

The boat will appeal to potential owners by allowing them to design the layout themselves.
For example, the galley and dining area can be positioned aft on the main deck and the normal dining table can be replaced with a folding table to somewhat increase the available space.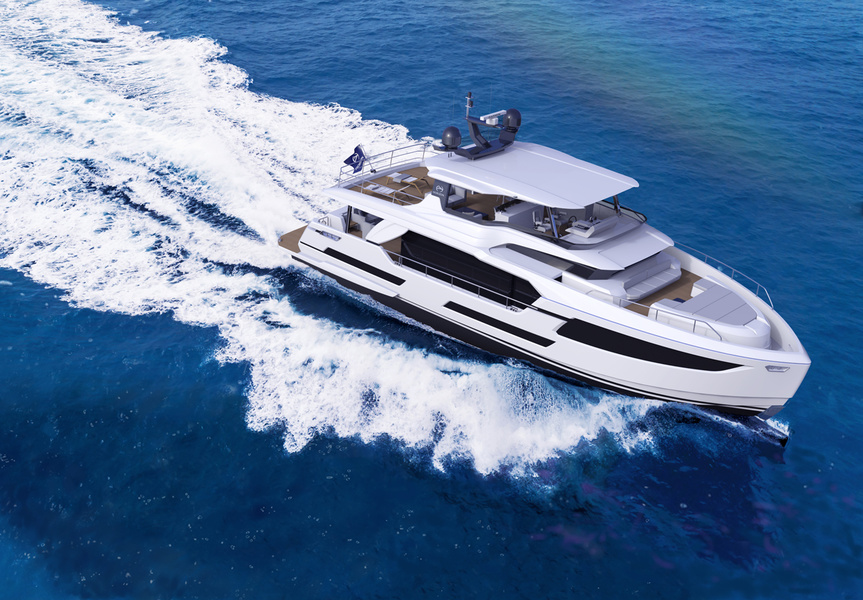 Ready to accommodate up to eight guests, the FD70 has four cabins. Three spacious guest cabins - with a double, two twins and a bunk bed - are located on the lower deck. A full-beam master suite, with en-suite bathroom and several wardrobes, has been placed forward. Accommodation for two crew members is forward.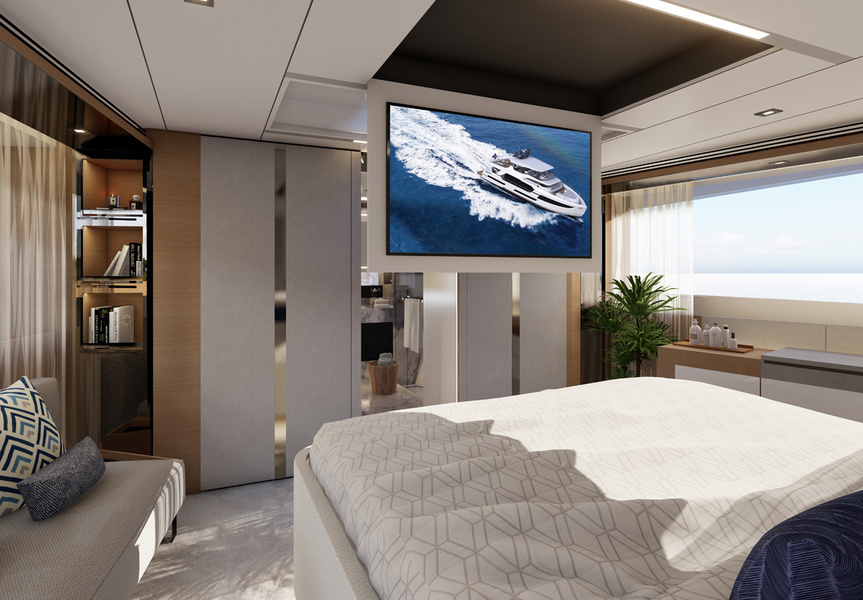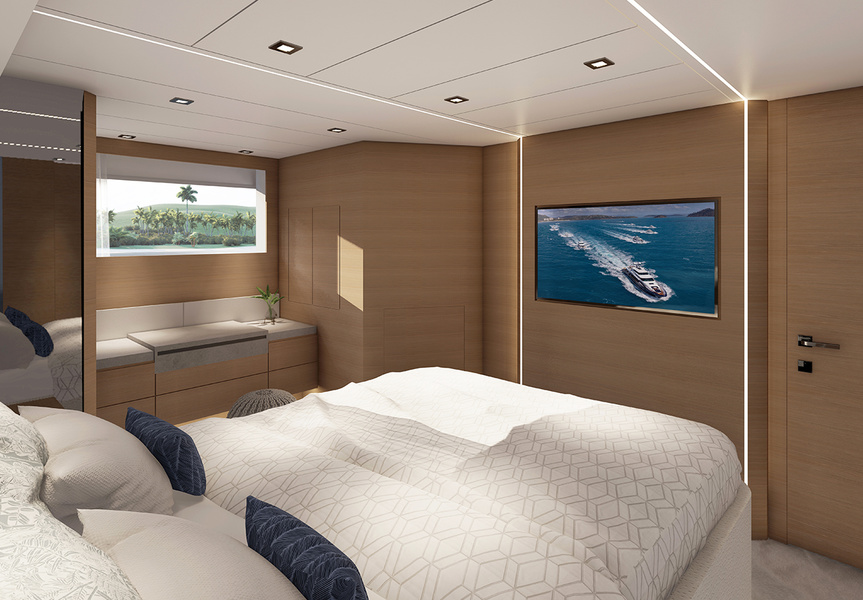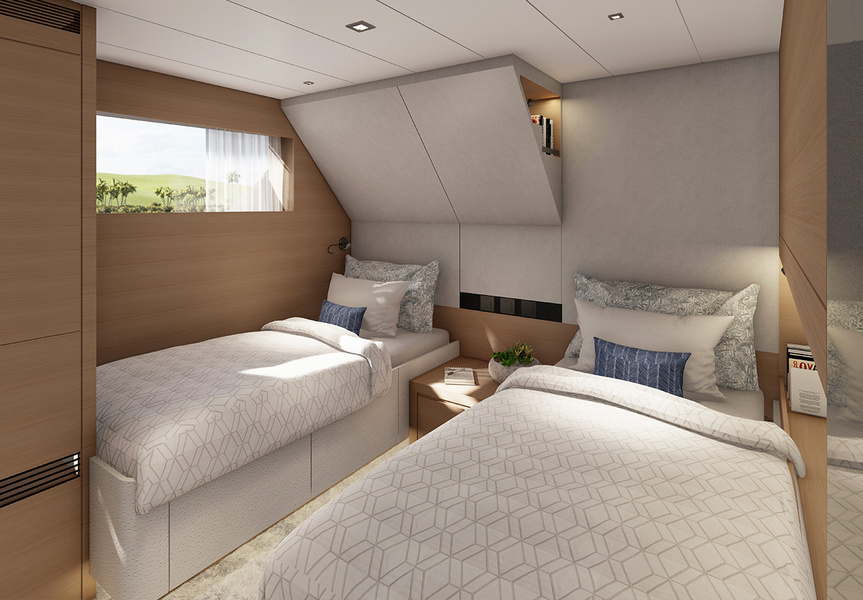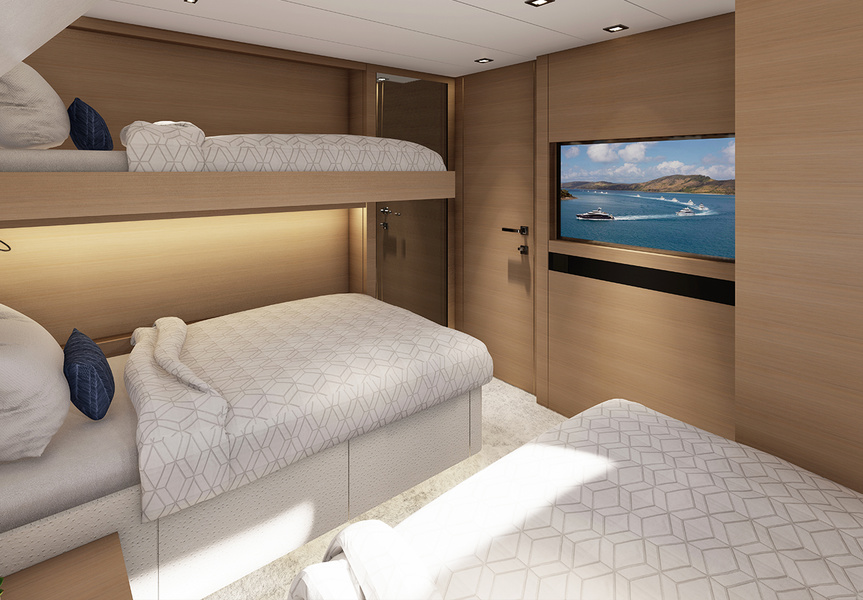 This leaves plenty of space foroutdoor recreation as well. Interestingly, the standard version does not include a beach club.

The Horizon Fast Displacement (FD) series was launched in 2016. Since then, 25 hulls have been delivered. It includes the following models: our current heroine FD70, FD77, FD85, FD87 and FD102. The flagship FD125 will soon join them as well.