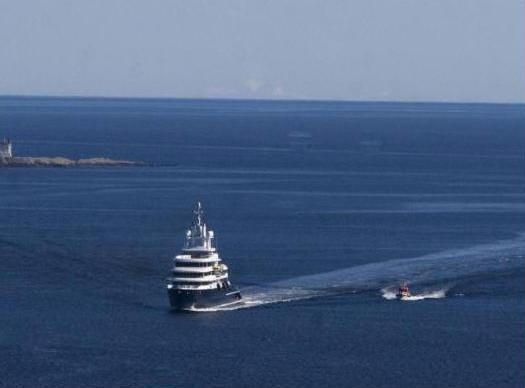 The delivery of the motor yacht "Luna" took place in Norwegian Christiansand on Saturday, April 10, 2010. According to several sources, the owner of the boat is Roman Abramovich. According to the already established tradition, with the length of 115 meters his new boat became the biggest yacht of expedition class in the world, and the customer together with the family arrived to receive it personally.
Arriving at Kjevik Airport by private plane, the businessman and his family moved to one of the two landing sites of his new acquisition.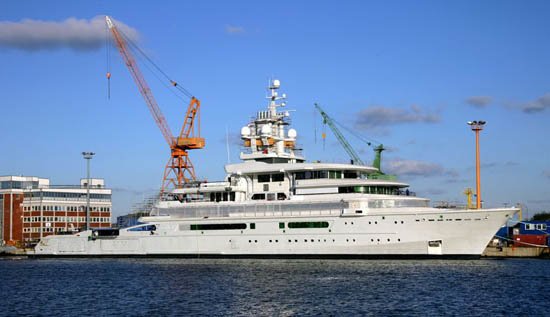 The 115-meter "Luna" was launched by Lloyd Werft and Stahlbau Nord Shipyards in October last year, followed by rigging and painting. The first voyage of the new yacht took place around the Christiansand archipelago and it seems that the owner and his family had a great day on board.
The exterior design of the "Moon" was developed by Newcruise Design. The most noticeable element in it is the two helipads located at the front and back of the large antenna mast (the same way there are two platforms on another boat of Roman Arkadyevich - the famous Pelorus). The yacht is equipped with luxurious tenders, which can be directly accessed through side doors near the transom.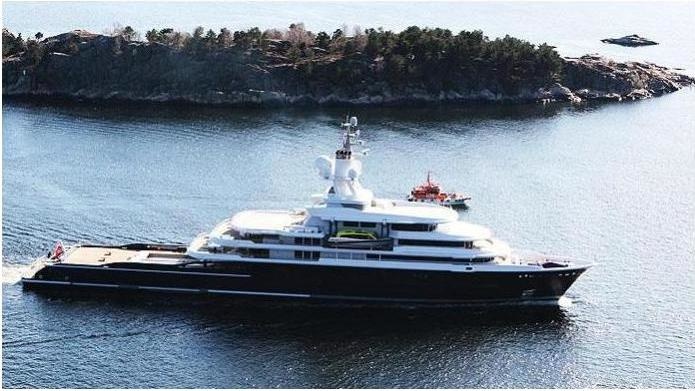 The huge, flat aft deck houses an indoor pool, sunbathing areas and a "beach club" with steps to the swim platform.
As a unique expedition yacht, the only one in her class, "Luna" is able to travel huge distances without stopping and refilling, and walk in the harshest weather conditions, while passengers are relaxed in the luxury of huge interiors.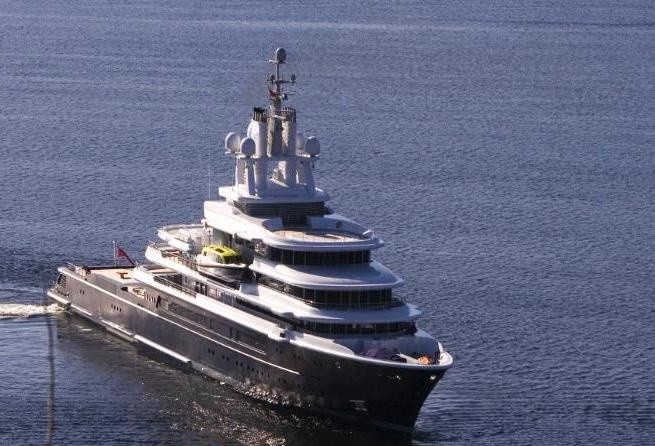 Not wishing to rest on its laurels, Roman Abramovich is preparing to receive the motor yacht "Eclipse" by this season, which will be just the largest private yacht in the world.