We finally got a chance to take a look at the interiors of a gigacht... Аthat are still carefully hidden from the curious. The avant-garde vessel is commented by its creator, a famous French designer... Philippe Stark.for whom working on this yacht was an exciting adventure.
On the stern of this 119-meter yacht, unlike any other, there is a letter A. It is the initials of Andrey Melnichenko, one of the largest Russian businessmen. Melnichenko wanted to own a yacht of at least one hundred meters and Phillip Stark came up with such a yacht for him. Here's what's amazing: the entrepreneur and the designer immediately reached a full understanding, and Stark immediately received carte blanche to create an unusual yacht capable of speeds up to 23 knots. Philip, having not yet sketched the first sketches on the terrace of his house in Cap Ferrat in the Gulf of Arcachon in Aquitaine, had already imagined what would be A. Inner gaze, he had already seen her in all her glory. When he showed the fruits of his thoughts to Andrei Melnichenko, he did not hesitate for a second. Of the German shipyard. Blohm & Voss had to follow very unusual technical requirements as a result. Philippe Stark will tell us this unusual story in detail.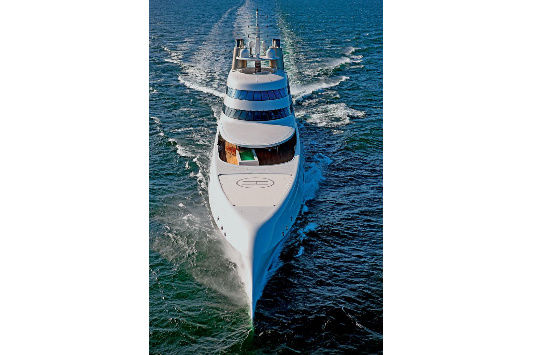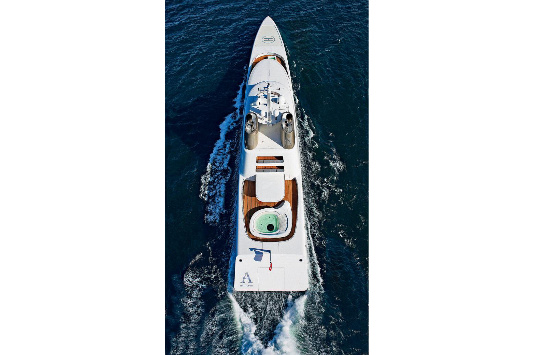 Can we say that Yacht A is a testament to what you said in a 2007 interview: "There is a lot to be done in the field of yacht design. A revolution is desirable"?
I don't remember saying that, the journalists must have made that up. But I could have said that. In fact, I think pleasure boats are terribly archaic, although there has been some progress over the last four years. The boats are very limited in terms of style. Really, let's ask ourselves, what is the boat for? A priori, there's nothing useful in it for society. Except for pleasure. But who enjoys navigation other than the captain? What remains is to be done with comfort, the arrangement of living space. The ship must be humane, interesting, modern, elegant and fit our way of life. Yacht A has all these qualities and many others.
The boats I see today symbolize vulgarity, the power of money. Most of them are like rockets, and why would they be if they're not designed for super speed? A boat must conform to one very modern phenomenon: harmony with nature, eco-friendliness, if you like it better. A - an excellent example of naturalness, naturalness on a genetic level. Its contours are inspired by the rhythm of the shafts. The body I drew on a hunch, at 20 knots, does not cause a wave and shows itself perfectly.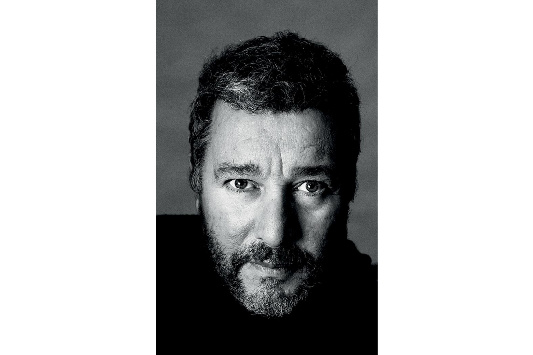 How did you get carte blanche to build such a huge ship?
People come to me just to get something absolutely new and original. Andrey Melnichenko, a very clever man, by the way, wanted to meet with me to share his cherished desire: he wanted to make a real revolution, and at least one hundred meters. We talked, we penetrated each other with great respect and full of trust, hence the emancipation inherent in the design of this yacht. As soon as I showed him my first sketches in 3D, he was immediately excited. That's how I got my full freedom of action.
What are the most obvious innovations in A?
I want to emphasize that this yacht is above all a state of mind. I created it on a hunch. It took me hours of reflection in my favourite place, the Bay of Arcachon. And it is exactly as I imagined it would be. It's fully integrated into nature, I don't know what to compare it with, whether it's fish or an island. Its shape is gentle, I avoided the slightest hint of clumsiness. The interiors are spacious, the proportions are harmonious, they are animated by luxury, devoid of any show.
In the master cabin the bed can be placed anywhere - by the glass aperture, by the fireplace, near the Jacuzzi. Garage for boats is a real museum, decorated with mahogany and mirrors.
Were there any technical difficulties that hindered the realization of your creative vision?
It's also part of the creative work. I, for example, wanted the glazing in the master suite to start right from the floor so that the windows could be fully extended. But in general, all my ideas were accepted.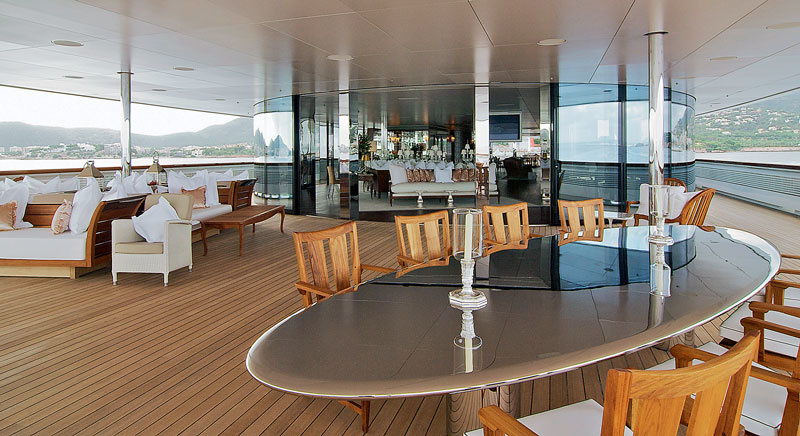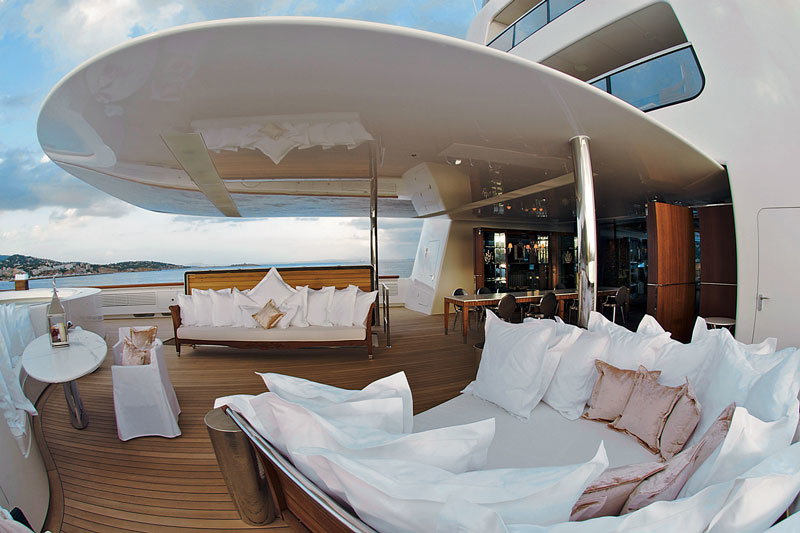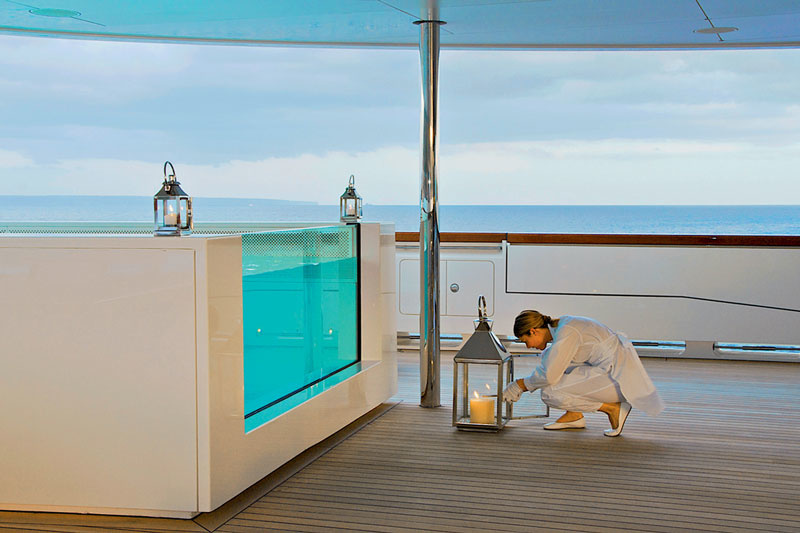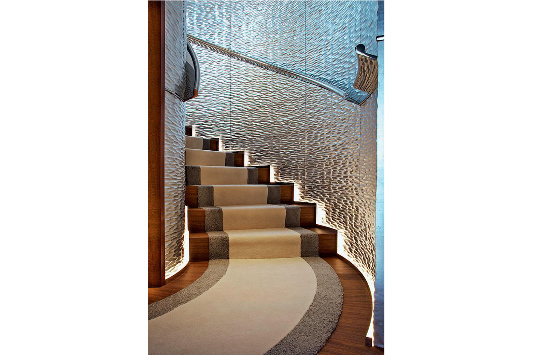 In the field of decor, you like to mix different styles. But in the case of A, you chose rigour, almost minimalism. The decor is absolutely whole and monochrome. Almost all the space is solved in one material to combine and visually increase the volumes. I've assembled exclusive furniture all over the world and created some pieces of furniture myself.
After A, can we come up with anything even more sensational? Are you working on new projects?
You can always move on. This is exactly what we are doing with three projects that have nothing to do with A. I think in particular that the first of them, which is now just in development, will force a complete revision of all the usual norms, but A will not look outdated against his background.
On the other hand, I'm thinking about a shipyard project where renewable energy ships will be built. Their design will surprise many people.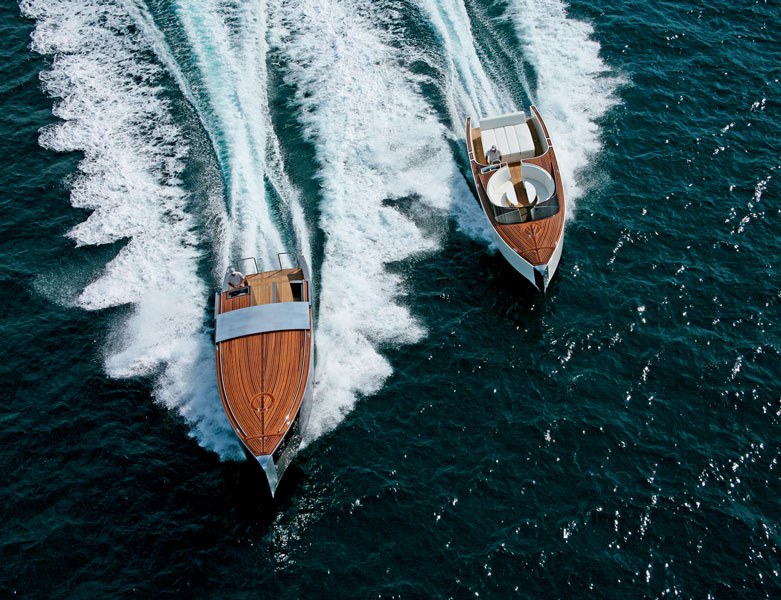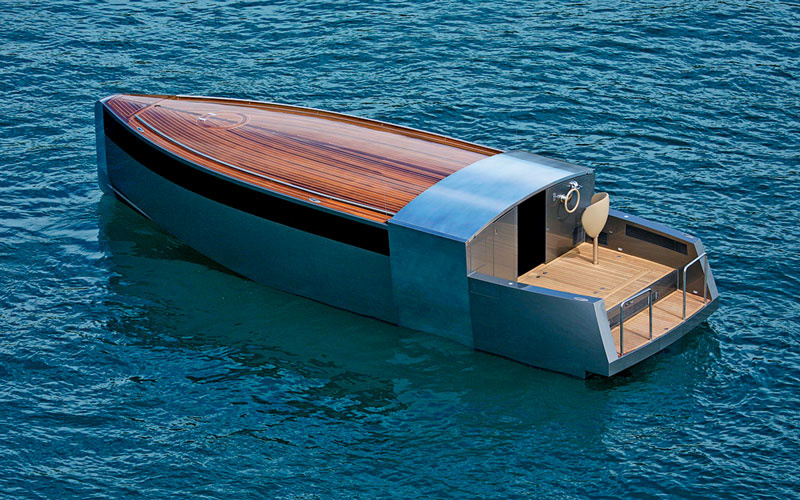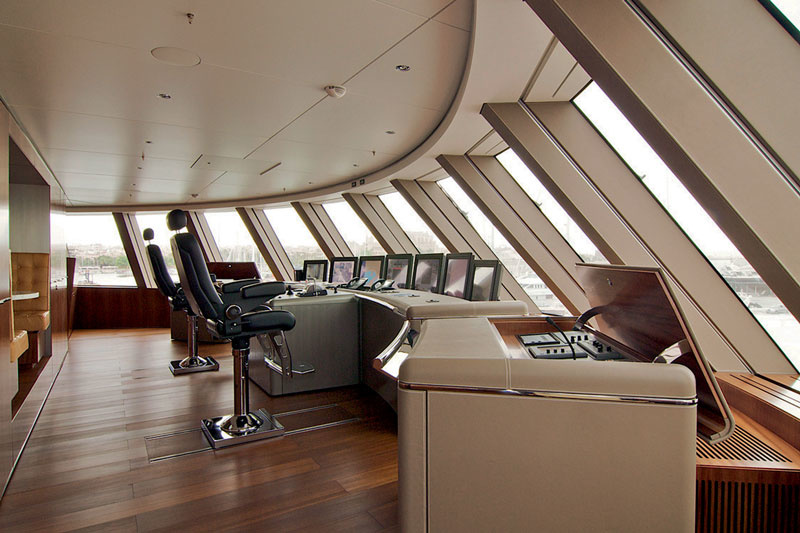 DATA
Length - 119 m
Width - 18.87 m
Precipitation - 5.15 m
Water Displacement - 5 500 tons
Fuel reserve - 757 000 l
Water reserve - 94 000 l
Autonomous driving range - 6,500 miles.
Engines - 2 x Man RK280
Maximum power - 12 200 hp. (9,000 kV)
Stabilizers - 4 x Quantum Zero
Maximum speed - 23 knots
Cruise speed - 19.5 knots.

Designer - Phillip Stark
Shipyard - Blohm & Voss (Germany)
Published in YACHTS magazine #33.