Michael Johansson is sure that good ideas come to many people at the same time. But not everyone knows what to do with them. He and his daughter, Caroline, took the best advantage of the idea they had - they started a business that proved useful for many boat owners.
The story of a small family business began in 2009, when Michael's daughter needed an idea for a student project. Business has to solve problems, and they knew about them firsthand. For ten years they were yachting and were constantly faced with the challenge of lifting «toys» on a small boat. Apart from the fact that the lifts were heavy on the stern, the process was labour-intensive and took much more time than they wanted to spend on it, which significantly reduced the pleasure of relaxing on the water. It was the solution to this problem that Michael suggested.
In 2010, he showed a prototype designed by his daughter at the Swedish exhibition. The product was called Lift It Up - it served as the basis for the creation of a hydraulic lift Presto XL500, capable of lifting 500 kg. Now there is a model in the lineup that can lift 200 kg of cargo. Lifting and unloading takes just minutes. It can be handled by one person. The technology is patented. The lift weights are 70 and 80 kg (depending on the model, L200 or XL500). In 2013, Canadians turned the market upside down with the launch of Sea-Doo Spark, which weighs only 185 kg.
He simply asked for a 30-foot yacht with a 200 kg lift.
It wasn't possible a couple of years ago.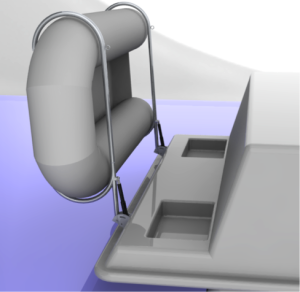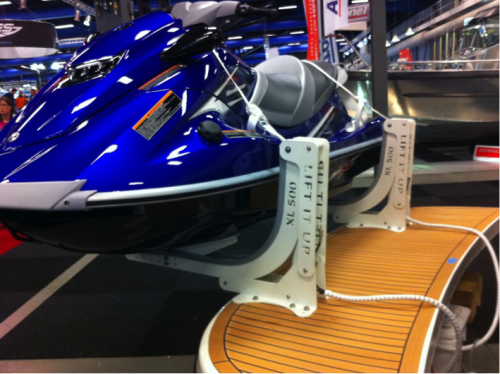 It's good to have golden hands and grow them where they come from. Having no engineering education, Michael, according to his daughter's drawings, managed to create a product, which has no analogues in the market yet.
The success of the idea shows demand. Michael showed it at local and international yacht shows, and he found genuine interest everywhere, which encouraged him to continue his work. In the first year 10 lifts were sold - it was a test drive. Michael did not want to sell more. He had to try it out, collect feedback, see what needed to be improved. In 2013, a small company sells about 30 lifts and almost as many in three months of this year.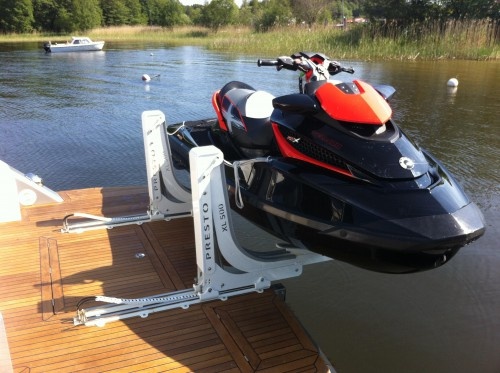 A couple of years after the creation of the working model Presto lifts (in 2013 they changed their name from Marine Performance to Presto Marine) are sold in 9 countries. The US market looks particularly promising. In Russia, the family invention is exhibited for the first time at the seventh «Moscow Boat Show». Michael came to Russia for one day in person to supervise installation process on the Nimbus 365 Coupe. This Swedish shipyard was the first to show commercial interest in the invention and encouraged Michael to further develop the project.
Michael jokes that his product has a «side» effect - helping to save families.
«One day a client came to me and said that I had saved»him," he smiles and tells a perfect marketing story. There was a conflict in the family about not being able to get an AquaBike on a yacht: the client was grumbled at by his son and his wife was grumbling at him. In general, the atmosphere was not positive, but thanks to the purchase of the lift Presto Marine bike ends «happy end».
We do not like to spread such words as «innovative» and «exclusive», but, nevertheless, here they will be in place. There are no such simple and convenient solutions, and they are not attractive in this market. Come to the Nimbus stand and see how it's set up. Pavilion 3, Hall 15, Stand A350.