What to see at the stands of the three pavilions of the Crocus, dedicated to boats and yachts, how this year's show differs from the previous one, what market participants expect from the 7th International Boat Show - the representatives of the companies tell.
Carl Guilding, dealer and sales development manager, Sunseeker International, booth A 220, Burevestnik Group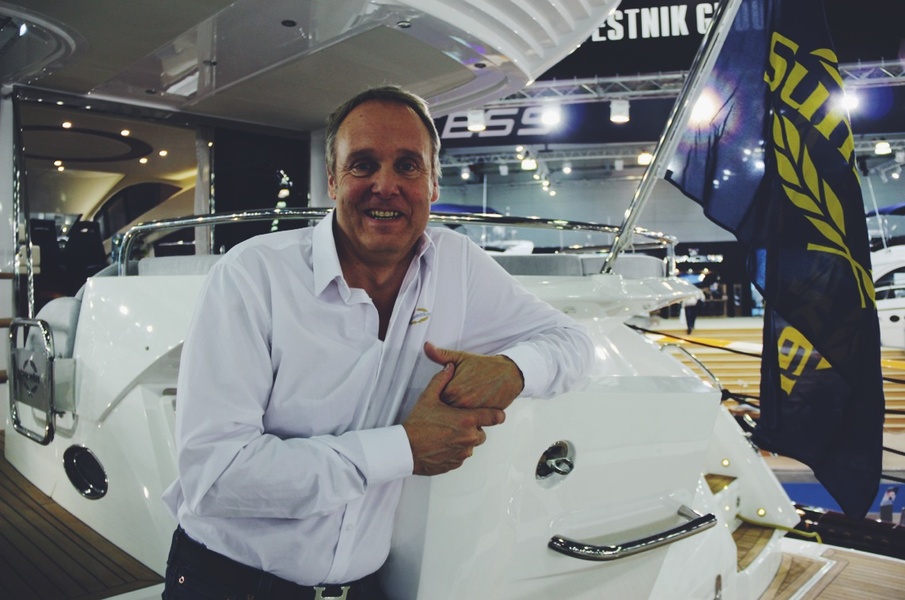 «For many years now I've been coming to the Moscow Boat Show. This year I see a noticeable growth - both in the number of boats presented and in the level of service. It is encouraging that the Russian market is recovering.
On this show Sunseeker shows two boats - Manhattan 55 and Portofino 40. Manhattan 55 is the largest boat that can fit in an exhibition centre. Sunseeker builds yachts from 40 to 155 feet, which we would like to show, but unfortunately the size of the installation gate does not allow this.
Dmitry Samoilov, Hallberg-Rassy dealer, stand A 250.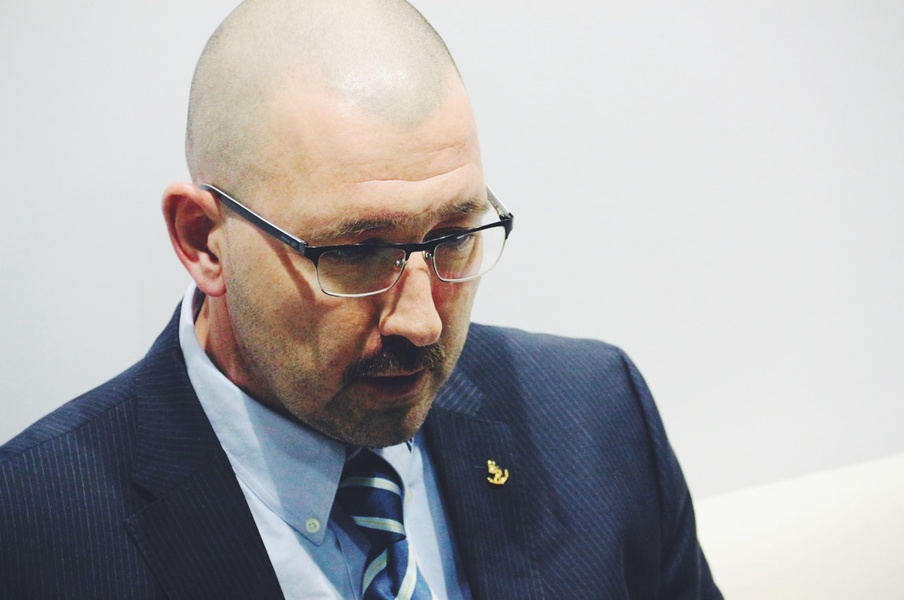 «In Moscow, despite the lack of water, there is a main brook - a monetary one. That's why we come here. From the exhibition, of course, I expect new connections. Every year it brings from 70 to 90 new contacts. You enter into correspondence with them, and then someone comes to the shipyard. Naturally, that's great. When people see what happens at the shipyard, that's when they become your clients».
Vladimir Butuzov, Head of« Motor Yachts Contest Russia», Stand A 030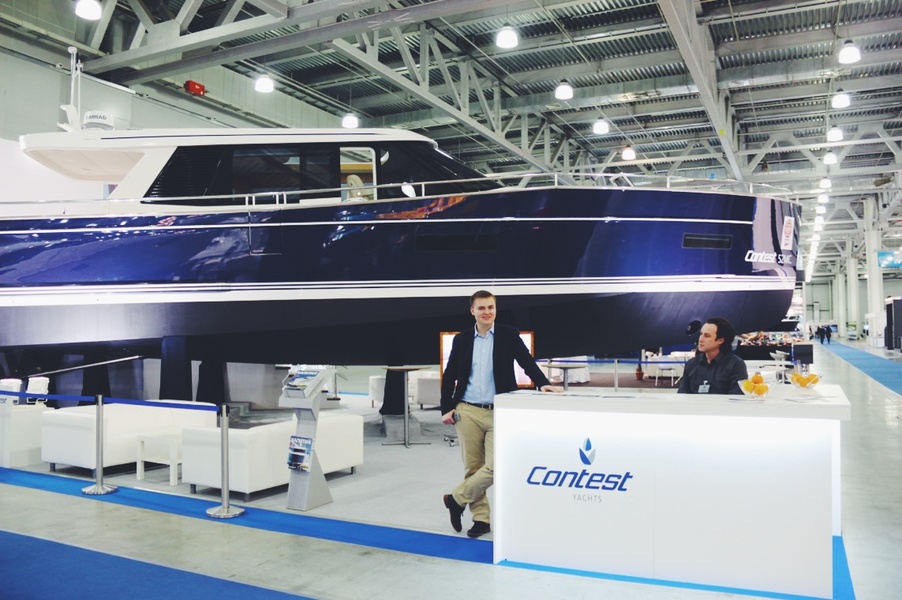 «This year we have a unique event: we have brought the first motor yacht Contest 52 MC and we expect it to be just the beginning, and in the future we will exhibit boats at the Moscow Boat Show annually. Both motor yachts and sailing»boats.
Stanislav Shestopalov, Director« Expert Marin», booth A 240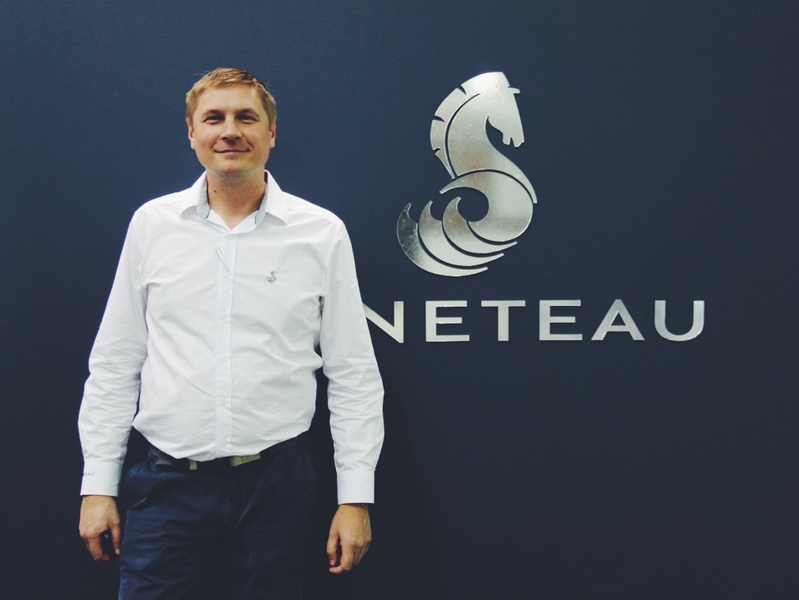 «This year we have brought two sailing yachts. The First 20 is a wonderful yacht for Russian waters - with a lifting keel. And, of course, the newest boat in the Beneteau line - Oceanis 38, which became «the yacht of the year» according to the European community. Welcome on board!»
Denis Novikov, Sales Director, Nordmarine, booth A 010.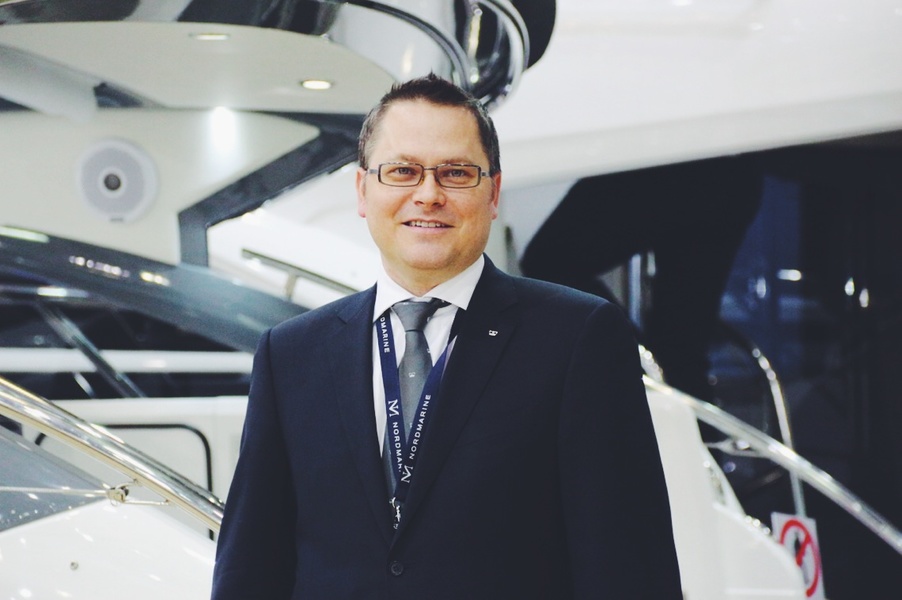 «First of all, we put out more boats than in previous years - five Princess yachts. In addition, we have brought all the new models presented by the shipyard in 2013 - V39, 43 and 52, which have not even appeared on the Russian market yet. These are the models that are most in demand».
Yulia Skoptsova, Smart Yachts Sales Director, booth A 335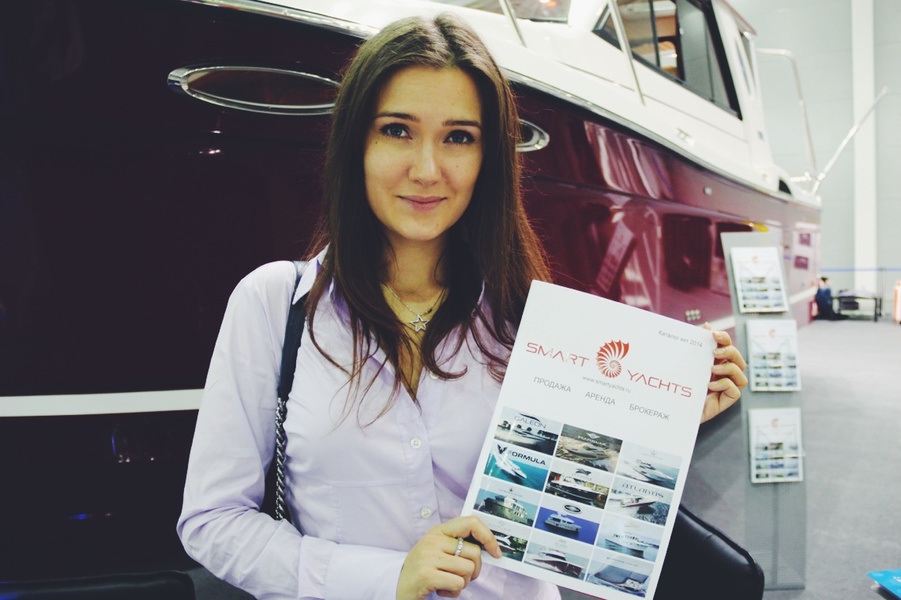 «The fact is that Smart Yachts is a multi-brand company, which always has a large number of boats and yachts. The boats we present at this show were bought when the dollar and the euro were much cheaper, so we offer special prices - 15-20% lower than if you order them now. The offer is valid for Formula, Cutwater, motorboats Galeon, Marquis and Atlantis».
Oleg Gusev, Jonacor Marine Sales Director, Stand A 250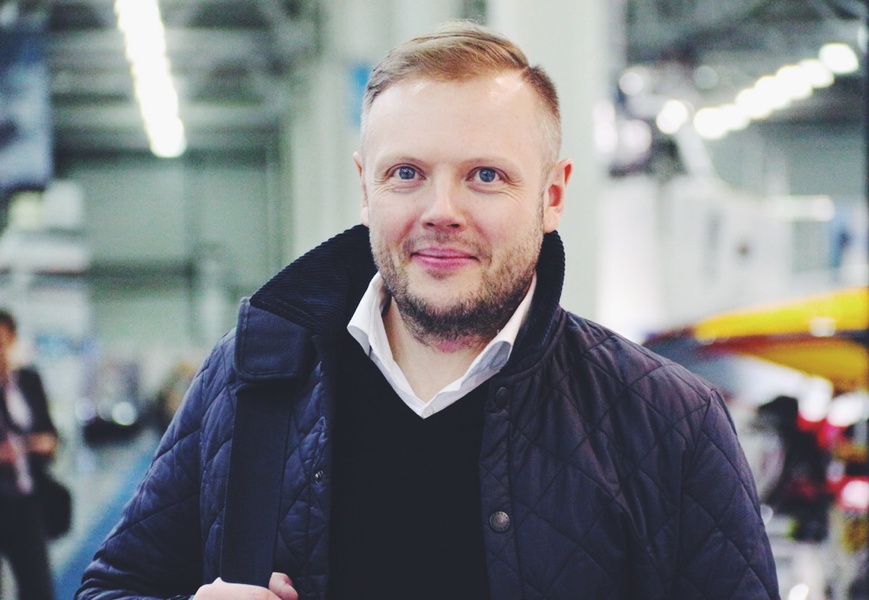 «We took Nordkapp's dealership and brought the shipyard's first boat to Russia - this is the 760th model in maximum configuration. The boat has already been sold and will go to a client in St. Petersburg. Its size is good for St. Petersburg, as we are limited to the platform dimensions. And such a boat plan - with a comfortable cockpit, toilet, with a small cabin are great for us».
Alexei Gorsky, Sales Director, Premium Yachts, booth A 310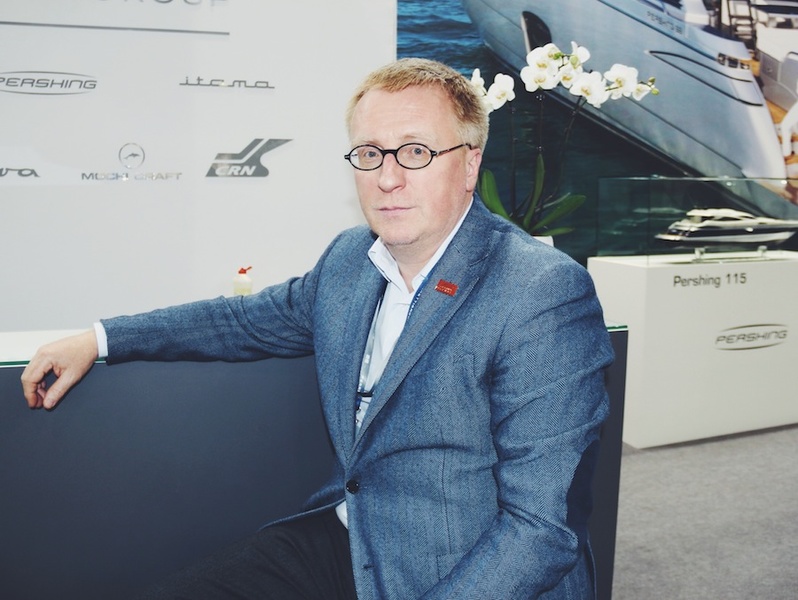 «We have many interesting and new things to see - bigger Riva and bigger Ferretti than we offered last year. Moving forward? Moving forward!».
Anton Dolotin, head of the Russian representative office of Azimut/Benetti Group, booth A 340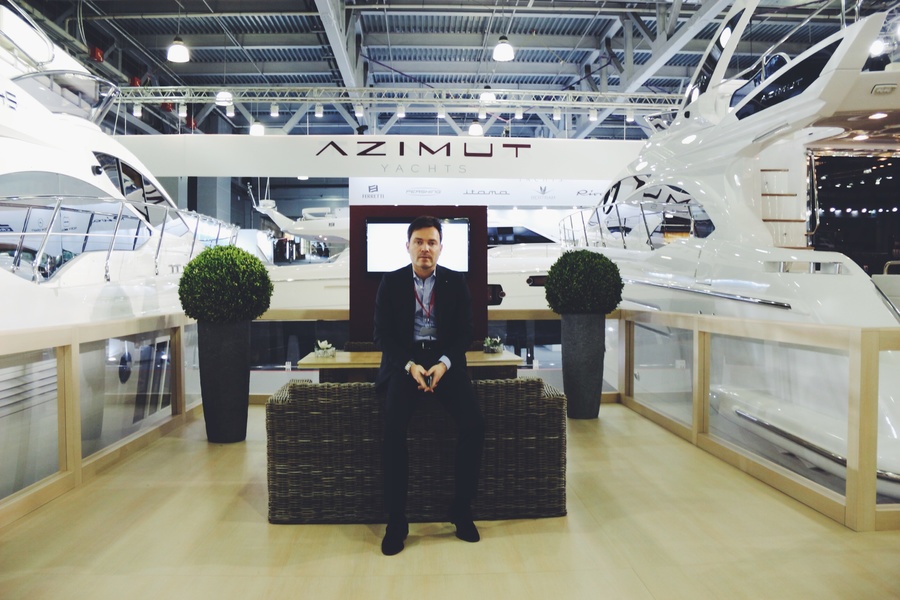 «First of all, this is the new Azimut 45. It's the optimal boat for our market. It's small, politically unobtrusive, but quite spacious - with three cabins. The yacht has undergone a small «facelift». In particular, the shipyard has changed the private beam: it used to be black, white. The boat has become more elegant - for those who follow the Azimut, it is noticeable.
Unfortunately or fortunately, all of Azimut's revolutionary novelties are above 70 feet - and anything above 70 feet cannot be brought to Russia. Therefore we limit ourselves to new, actual models in smaller sizes».
Andrey Lomakin, CEO West Nautical, booth A 001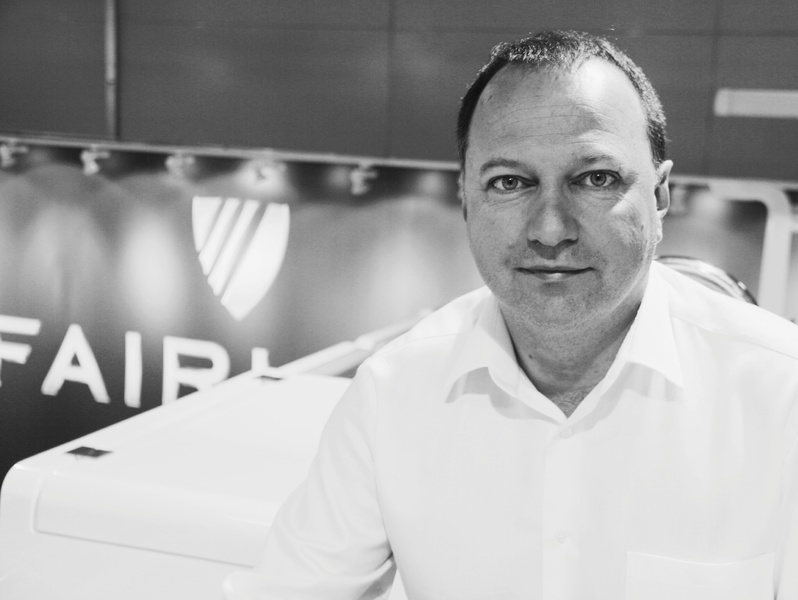 Since the team has been working in this market for a long time, we have something to compare with - in our opinion, this is the most visited exhibition in the last four years. Here we present models of Sea Ray boats with new interiors. They meet the requirements of many customers, so they are in demand in Russia. The Model 190 is an inexpensive day boat. Model 265 is still suitable for skiers, but it is already a small cruiser, with four berths and all amenities. And the last model 305 is a hardtop boat, which is a rarity for this size.
Denis Meshkov, president of Grand Marine Group, booth B 240.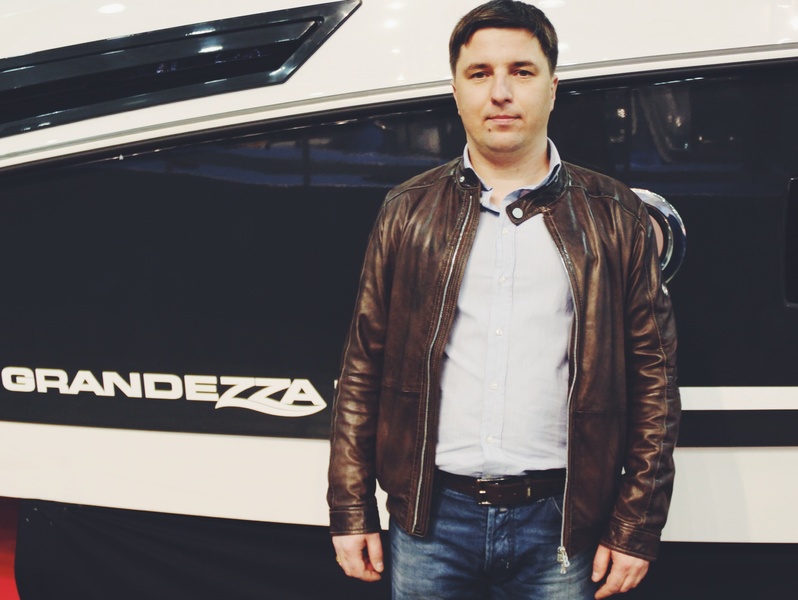 «Our main innovation of this year is Finnmaster Pilot 8.0. A boat that breaks all records of popularity in Europe and Scandinavia, and now, as demand has shown, in Russia. In one model there is a place for a cruise boat - two cabins, a toilet, a kitchen - everything that is necessary for hiking and fishing. Due to the fact that this boat is designed for one outboard engine or for twin outboard engine installation, the price at the output is much cheaper than with a stationary engine».
Irina Akimova, Director Panavto/Prestige Yachts, booth B 122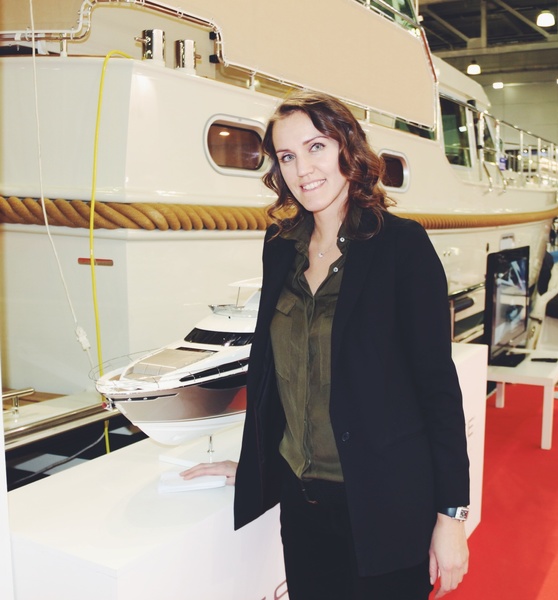 «For the first time we exhibited the entire range of Merry Fisher fishing boats from Jeanneau. The Linssen Grand Sturdy 40.9 is available in «russian edition». It has a special package of options, which fits the climate of the middle strip of Russia. Thermal insulating glass, which does not sweat from temperature changes, fully heated board - heated both upper and inner control post. Additional fuel tank, which allows increasing range up to 2 thousand miles.
We have also brought the widest range of sport boats for all the years that have been exhibited here. The Glastron and Four Winns ranges are presented with the most advanced models of 2014».
Denis Mordvintsev, Deputy Director, Hardtop Marine, booth A 040.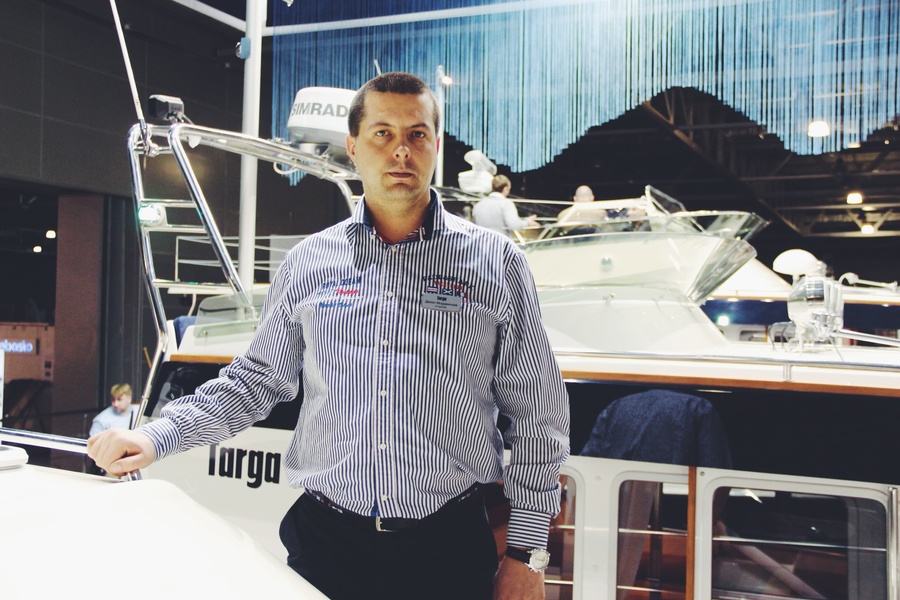 «We have nothing new, we have everything old, but good. The best».