Eric and Charlotte Kaufmann spent several years happily on the yacht and hardly suspected that one day they would become the most scandalous parents, who went around the world with young children.
The Kaufmanns were on the front page of the New York Times, they were talked about on radio and morning TV shows, in newspapers and on the Internet. This is natural when you are evacuated from the Pacific by a U.S. Navy destroyer supported by two MC-130 aircraft and two HH-60G Pave Hawk helicopters. (One aircraft was involved in the rescue operation, while the other aircraft were on standby, in case of need). Such a serious fleet was needed to help Kaufmann's one-year-old daughter, Lyra, who was sick a thousand miles off the coast.
Needless to say, the topic for discussion in all media was the same - carelessness and selfishness of the family, and the main question - are they bad parents? «We are afraid to leave our child alone in the pool, and they are afraid to go to sea!»«After all, the baby will not remember any of this voyage, why would she, helpless, drag into it and put in danger?» Others offered to pay for a ride on the destroyer, saying there was nothing to ride on the taxpayers' money.
According to rough media reports, the Kaufman evacuation cost the state $663,000.
Fortunately, the U.S. military was nicer than the U.S. television viewers and stated that these expenses were included in the training program.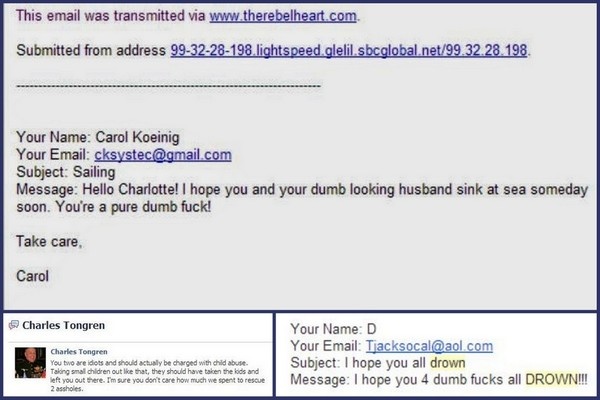 That's about what the situation looked like from a big land. From the deck of the 36-foot Rebel Heart she looked different. Eric and Charlotte weren't careless parents at all, which was later recognized by the military who conducted the rescue operation. Eric is an experienced sailorкапитан береговой службы. Like many yachting parents, the couple blogged online about their lives, raising children on board and how happy they were to be at sea. They were well prepared for the voyage, having equipped a boat for two children (their eldest daughter, Kore, almost 4 years old), but they were very unlucky.

The summer of 2013 was much happier than the spring of 2014...
The yacht was well thrown during the bad weather almost at the very beginning of crossing the Pacific Ocean. The hull was damaged and leaked, with 60-70 gallons of water seeping on board in a day. It could be pumped out by hand in a couple of minutes. According to Eric, the yacht needed repair, but there was no catastrophic damage and he kept the situation under control. At the same time, they were in another disaster - after seven days at sea, their youngest daughter Lyra fell ill. It all started with a harmless rash, then Charlotte noticed that the child's ears smelled strange. Two other symptoms followed - diarrhea and apathy. They contacted Dr. Lyra on the satellite phone, he prescribed amoxicillin.
Two days of antibiotic treatment had no results, then Eric and Charlotte panicked seriously.
It was just the moment when the boat hit the storm and started leaking.
Though not typical, Eric contacted the Coast Guard just in case and told them about the baby's illness - if things got worse, they would know. They asked me to keep the satellite phone on for a while and give them time to consult a doctor. Eric was able to say «OK», and then the phone died, all their attempts to get anywhere by answering a «SIM card error». They seem to have tried everything to revive him. To no avail.
They'll find out later that the satellite company changed the brand of SIM cards by sending new «SIMs to» their clients in the mail.
By good old mail - and these are people who bought satellite phones to be able to call on the high seas, in the mountains or in the desert, where normal communication does not take.
The old SIM cards, as it happens, were successfully deactivated. Just when Rebel Heart should have been contacted by a doctor. The long-distance radio also refused to work. Eric assumed that it had baked seawater during the broaching and failed. According to his calculations, they could have reached the shore in three weeks. They were heading for the Marquesas Islands in French Polynesia. It's a beautiful place, but it's not famous for advanced medicine. They had a sick child on their hands, there was no connection on board, electronics started to go off, the boat was leaking... Activating the EPIRB (Emergency Position Indicating Radio Beacon) was not easy - it meant that their home, where they were happy, their savings, in general, their whole life would go down - but it did not make sense to pull either.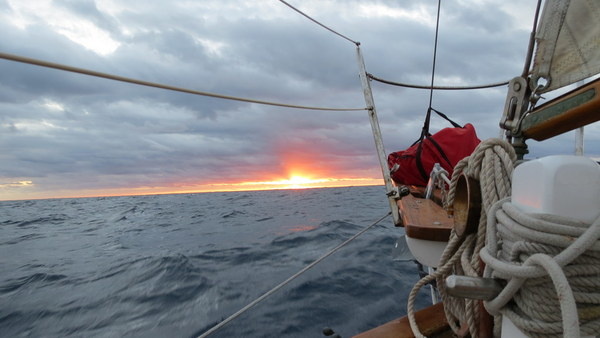 Then the wait began. EPIRB is a one-way call for help, you just sit there and hope that everything will be OK. When the day came to an end, the radio rang out of the silent for a week. Rescue workers said they were on their way.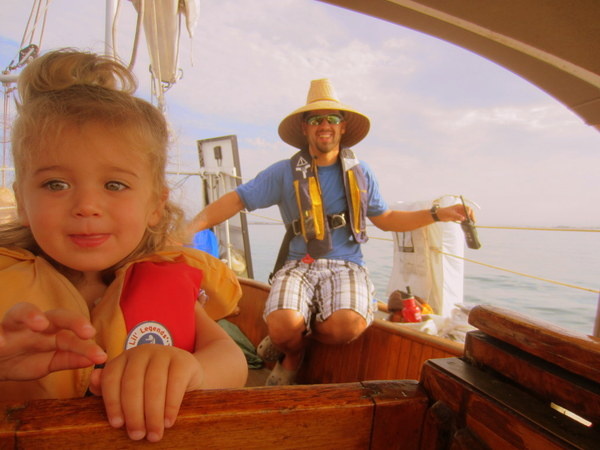 Eric remembers how a plane suddenly appeared and stunned them: «...it seemed to be flying 100-200 feet above deck - very close, right above us. Are you serious? Well, that's beautiful.»And then he literally wanted to sing the national anthem:
«I live in a country that can do this!»
The plane dropped four skydivers and a Zodiac inflatable boat. When they arrived aboard Rebel Heart, one of them (all of them with professional medical training) immediately rushed to help Lyra.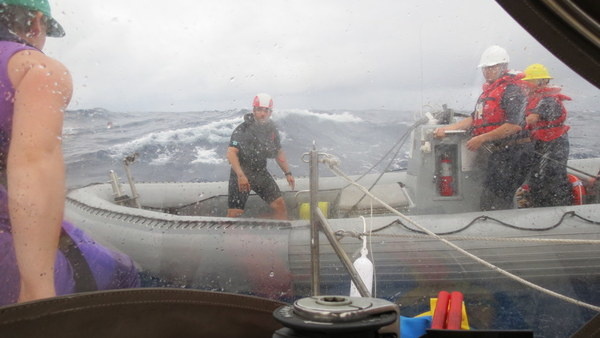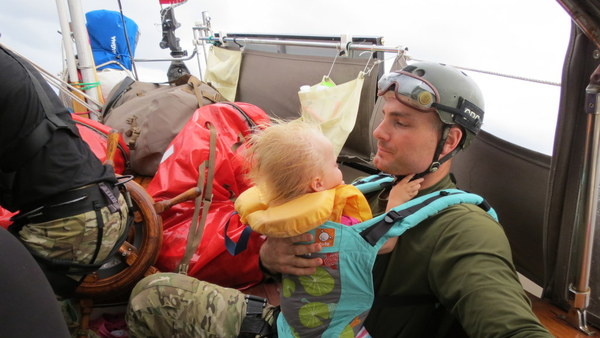 Now six adults and two children in a small boat were waiting for the arrival of the U.S. Navy destroyer Vandergrift...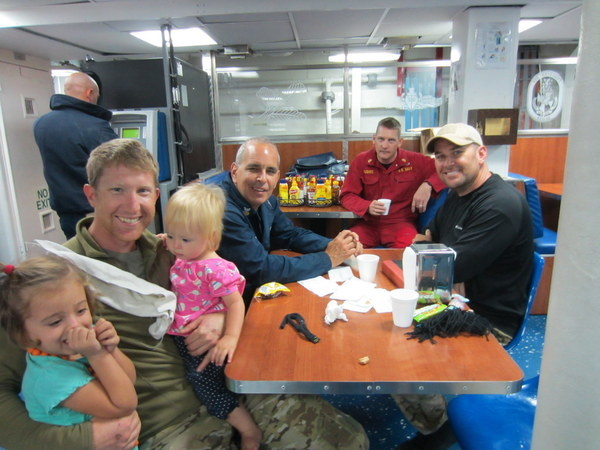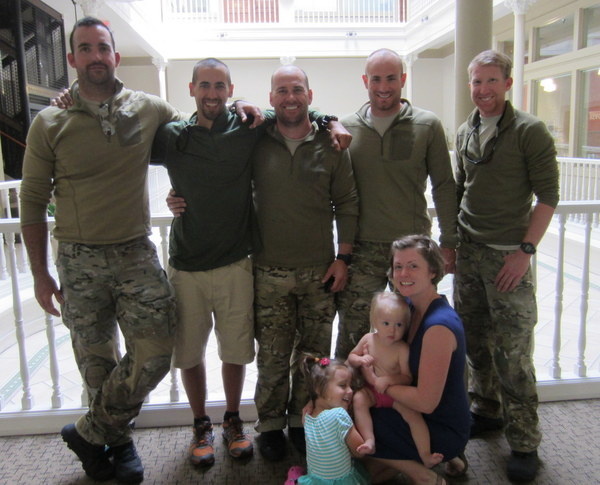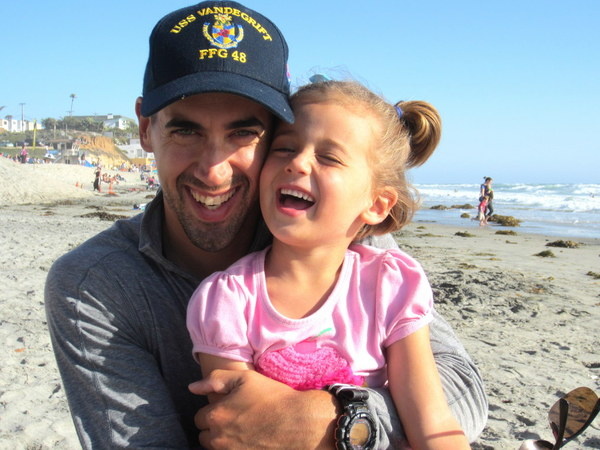 It's been seven weeks since Rebel Heart flooded and the Pacific family was rescued. Little Lyra is almost healthy - doctors have not fully understood what caused the disease. Cora, like her parents, misses the boat. Eric and Charlotte are still blogging. It's now a blog of people who know they found their place on this planet and then lost it. And they're not bad parents, just bad luck.