When Stanislav Azarov, the founder of design bureau Stas.Studio, contacted me I was surprised to learn from his letter that he was working on the notorious monotype Luka 30 of Ukrainian yachtsman Rodion Luka. Why the sensational? Firstly, because this project was recently shortlisted for the World Sailing Yacht of the Year» category«. Secondly, because the sailing community has heard (as yet unconfirmed) that Luka 30 will be the class chosen by the International Sailing Federation for the new Olympic competition - mixed offshore keel twin racing. Why are you surprised? Because the official Luka 30 website does not mention the Russian designer's contribution to the project. Intrigued, I asked Stanislav Azarov to give a short interview for itBoat.

Tell us a little bit about how the studio started, how the idea to devote yourself to yacht design came into being.
I founded a naval interior design bureau called Stas. Studio seven years ago in Moscow. Originally I was involved in the design of residential and public interiors. Actually, I am still doing it now. I took on any work - from small-sized apartments to design of residential residences. In general, not bad projects came out from under my pen.
It would be possible to continue walking along this beaten track, to create though not bad, but ordinary land «design» decisions. But I've always missed something.
I wanted to do something more meaningful, beautiful, maritime, despite, or maybe in spite of the fact that all my life I have lived in a huge metropolis. It has little nature, no sea, and sometimes it is difficult to see even the horizon. Houses are closed by the sun.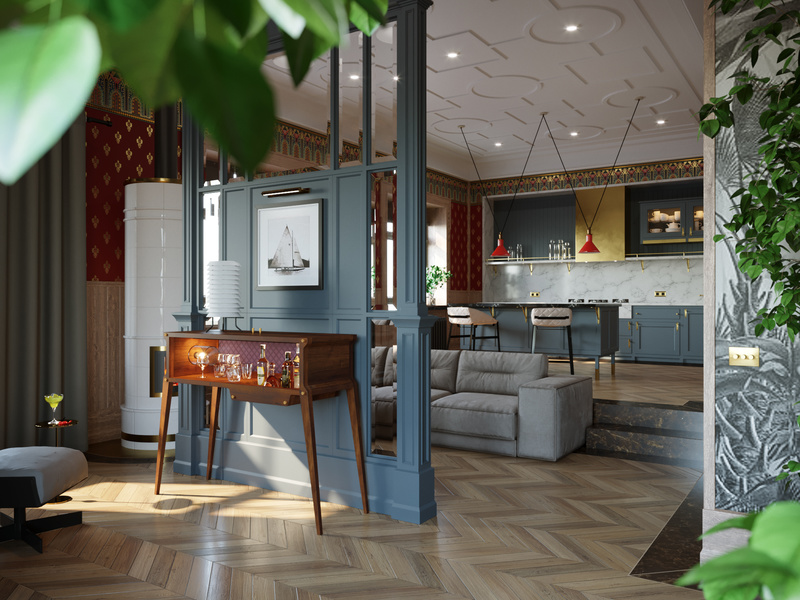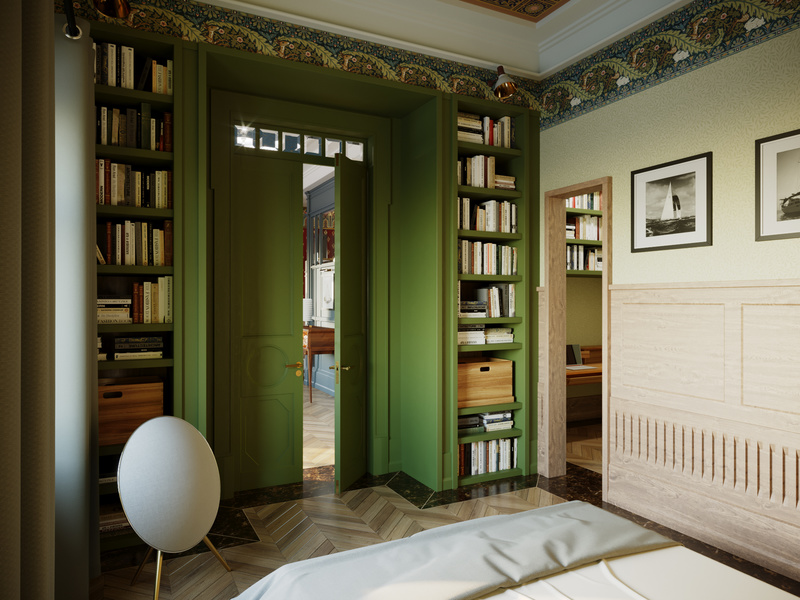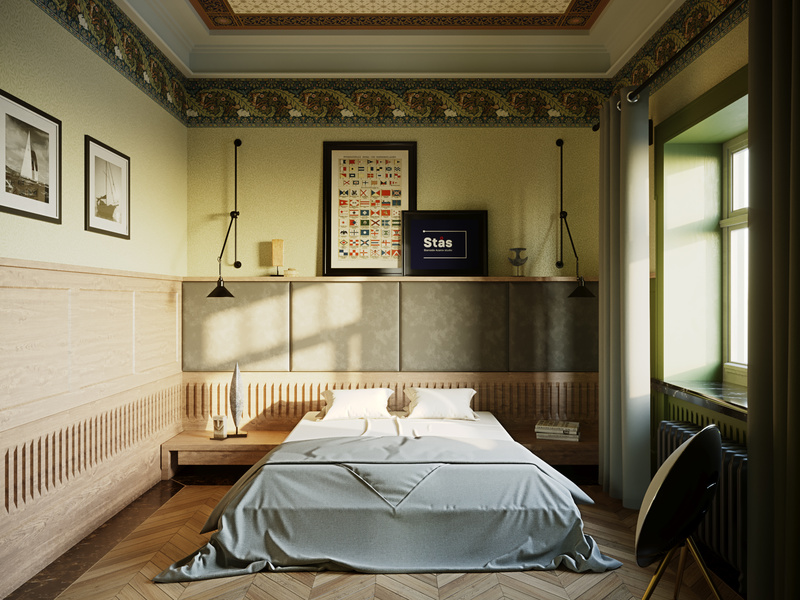 My main hobby was, is and will be yachting. I am an avid traveler, connoisseur of yachting aesthetics and adept at the sea lifestyle. At one point, I realized what I lacked in my work. Eureka! We have to cross design of interiors and a yacht! That's how the sea interior concept was born. I create not only yacht interiors, but also adapt sea interiors for living spaces. Interior design is an essential part of every person's life, as a pleasant atmosphere and comfort have a positive effect on the general mood and feelings. It is especially important to keep this in mind when creating the interior design of a yacht.
For myself I even came up with a definition - nauticouturié. Sea couturier, in Russian.
As far as I know, you are a star-class «yachtsman. How has this sporting experience enriched you as a designer?
Recently, I've really started to learn the skills of managing a Star-class«yacht. The former Olympic Class is one of the most complex and technically advanced in the world. Well, he controls the steering wheel, and I'm a schoolboy. Our crew participates as far as possible in all Russian and international competitions. This year we managed to visit the Distribution Championship and the European Championship in the Star «class and to show ourselves quite well», having taken places in the ten. For us, as a beginner crew, I consider this a great achievement, because among our rivals were the strongest international teams, whose «rolledness» counts for years, if not decades!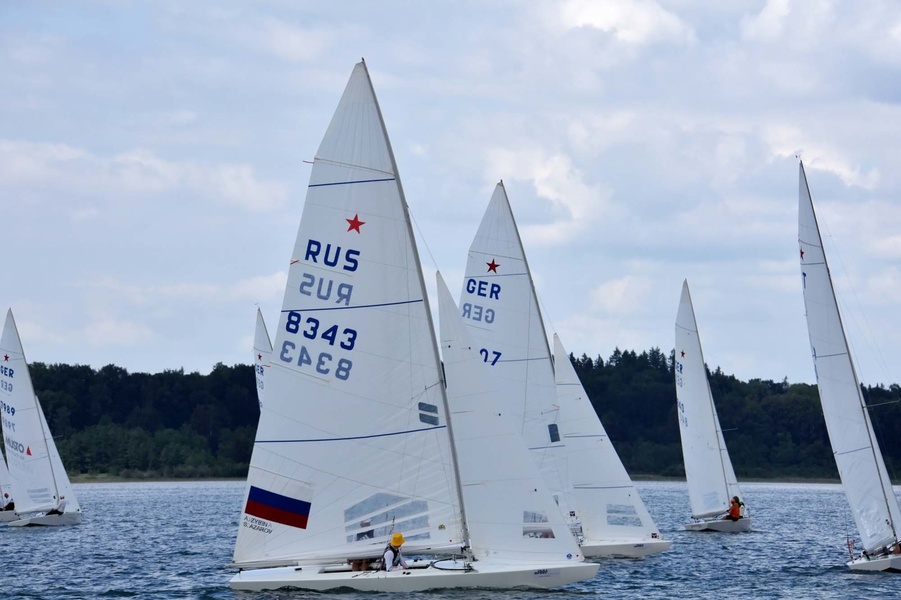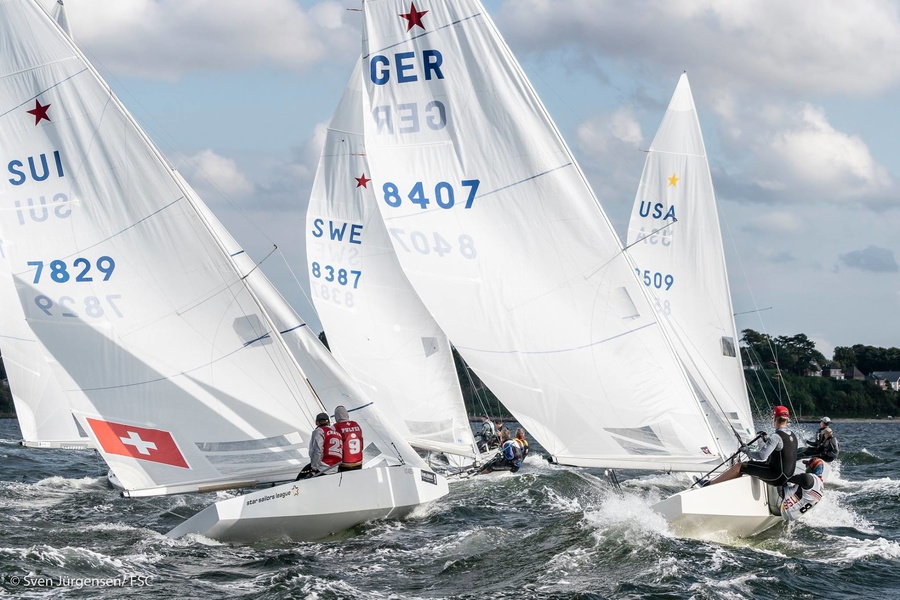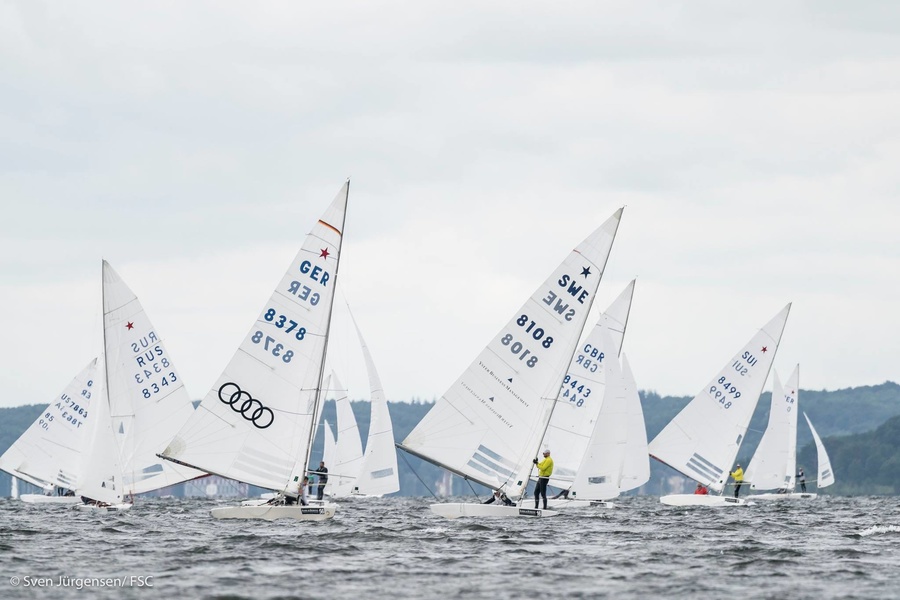 The boat itself is a sporting boat. It's nibble, but it's used exclusively for sporting purposes. Of course, there is no need to talk about «interiors» there. But when I go to different marinas of the world, I am enriched by the general presence «of different» vessels, if you can say so. Visiting yacht exhibitions, yacht clubs, being constantly in this environment, I pay attention to design decisions which are used in sea architecture of yachts.
I have one of the biggest yacht photography libraries in Russia - more than 100 albums. And I myself will soon publish my own book with my own photos from sailing trips and yachting life in general.
I was surprised to learn that you were involved in the design of Luka 30 by Rodion Luka. The fact is that Justin Yacht Design is listed as a designer on the class website. Tell us exactly how you participated in the project.
Yes, Andrej Justin and Rodion Luca have created a beautiful boat with great contours, lightness and speed. The L30 is truly the gem that the world community has been waiting for. The only thing is that inside it was completely empty«. Perhaps that wasn't the original goal of the creators. In order to extend the functionality of the L30 and transform it from a pure racing sailing boat into a racing cruiser, the customers were tasked to refine the interior for a comfortable stay on board not only mother racers, but also family crews.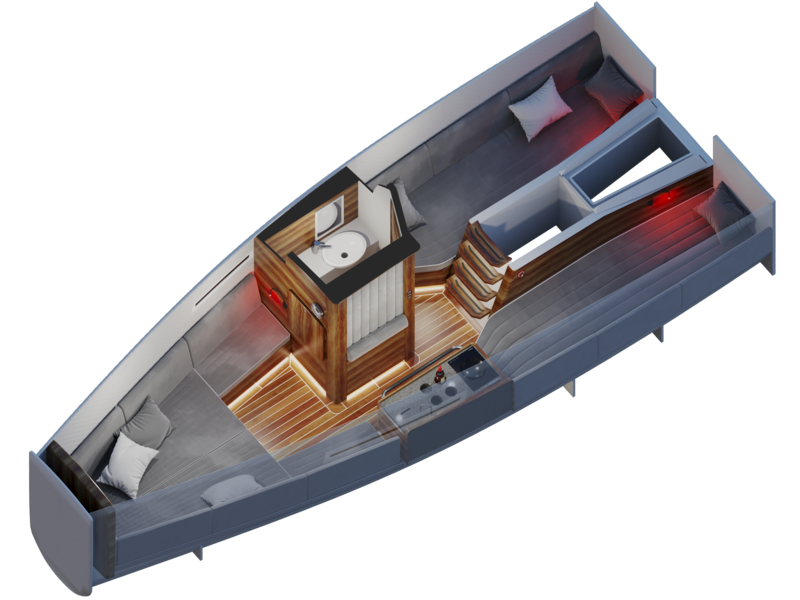 After defining the functionality, I have created interiors that meet all the needs of the refined taste of yachtsmen.
Comfortable cockpit with soft panels and wood, galley with stove and fridge, guest cabins (semi-open cabins or berths). Innovative, wear-resistant and lightweight materials have been used in the design, so as not to impair the yacht's performance (such as weight or speed). This solution is available as an option for the boat, perhaps not for everyone.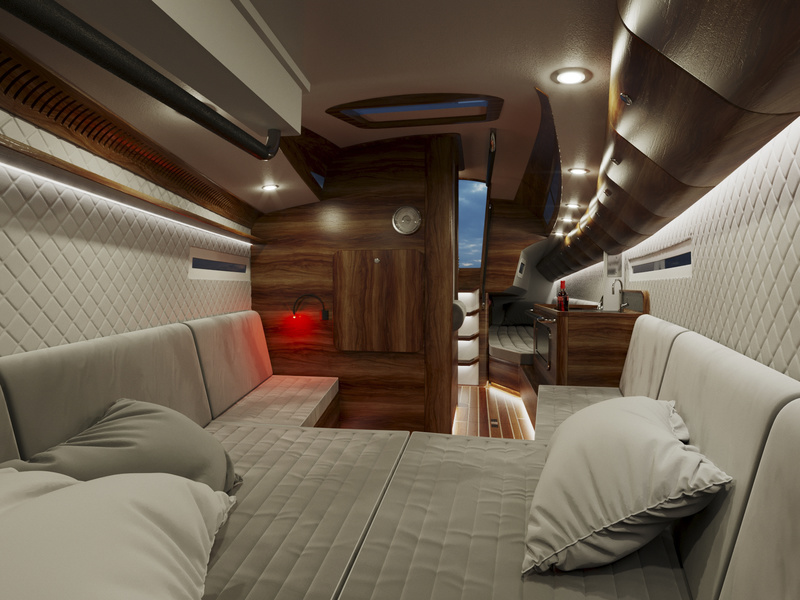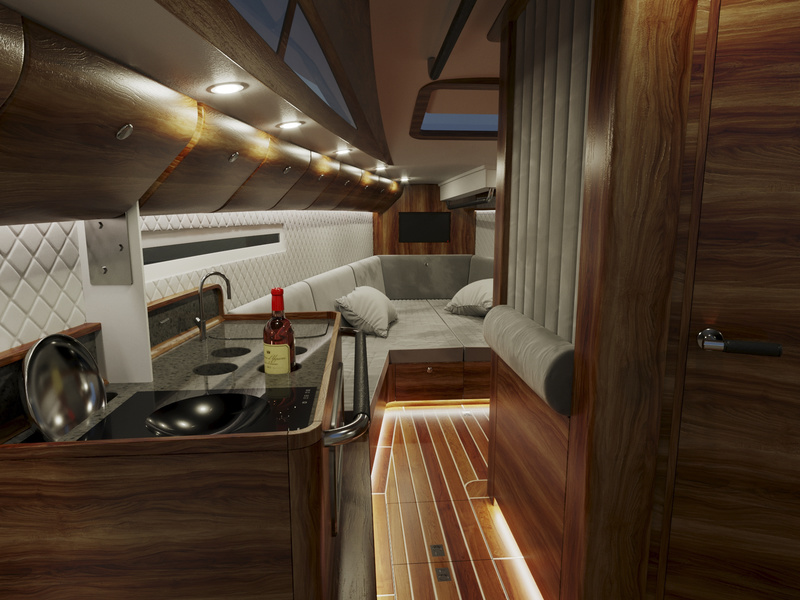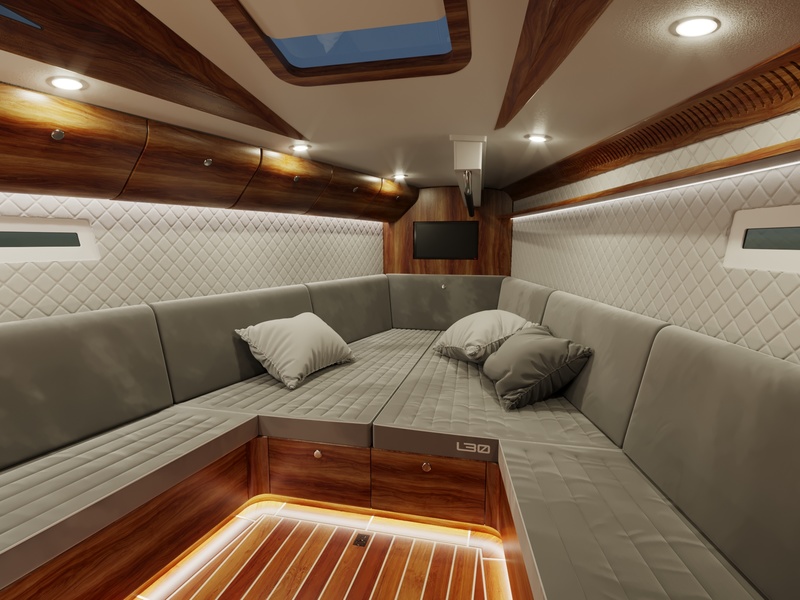 What yacht projects have you worked on?
One of the most inspiring for me recently was the project of Alexander Klimchuk's houseboat. The synergy of home and boat in one! Big two-storey house with all the functionality, but also self-propelled. We have developed three variants of style decisions, from«sea to» minimalistic«. It is an ideal solution for those who want to live closer to water and not feel any inconveniences associated with limited space.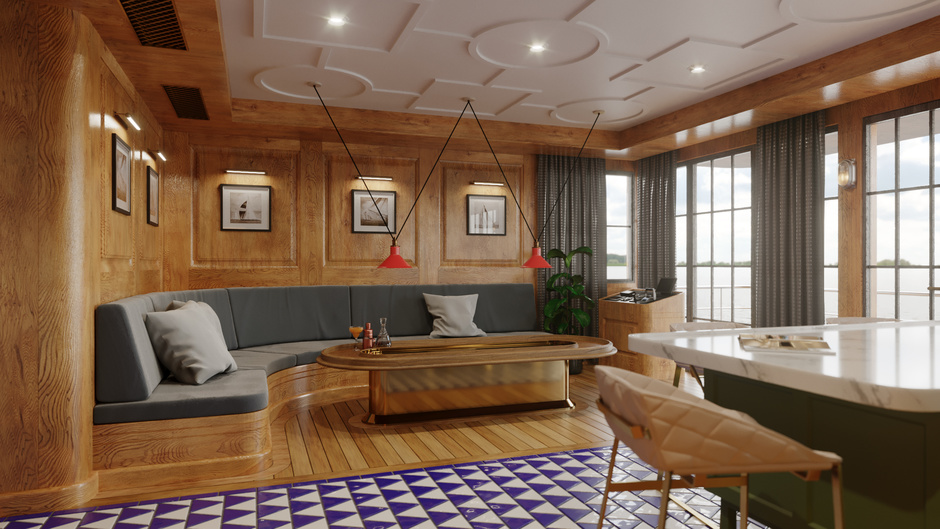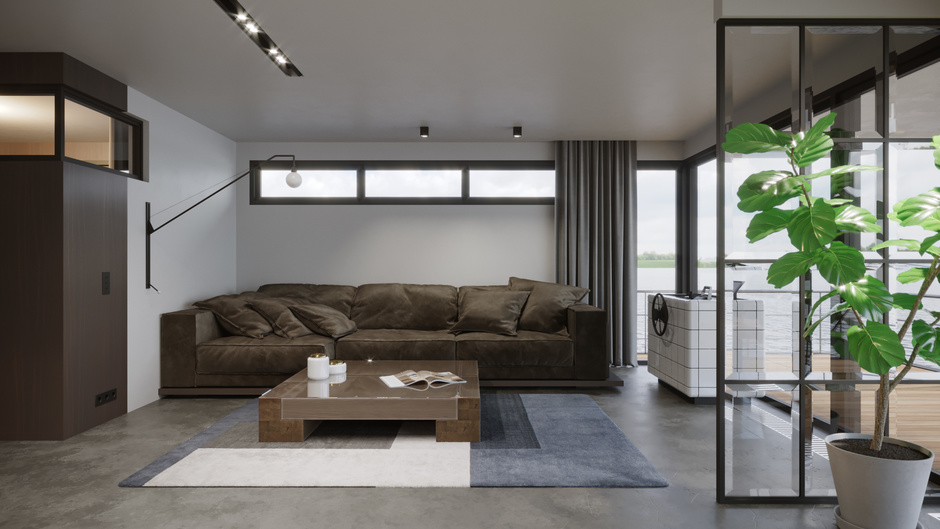 I also worked on the interior pumping of a Beneteau Oceanis 45 sailing yacht. The customer wanted to redo and renovate his interior after 15 years of active sailing life.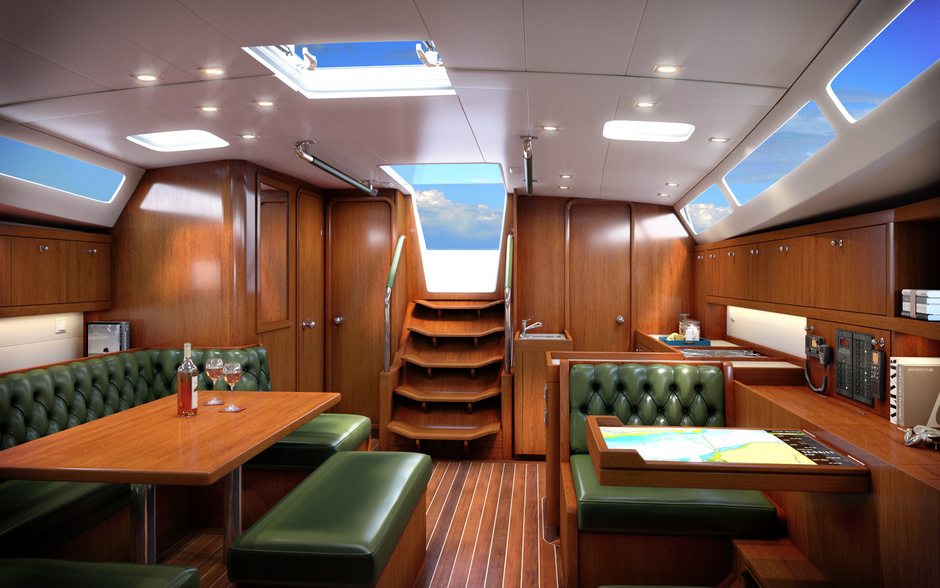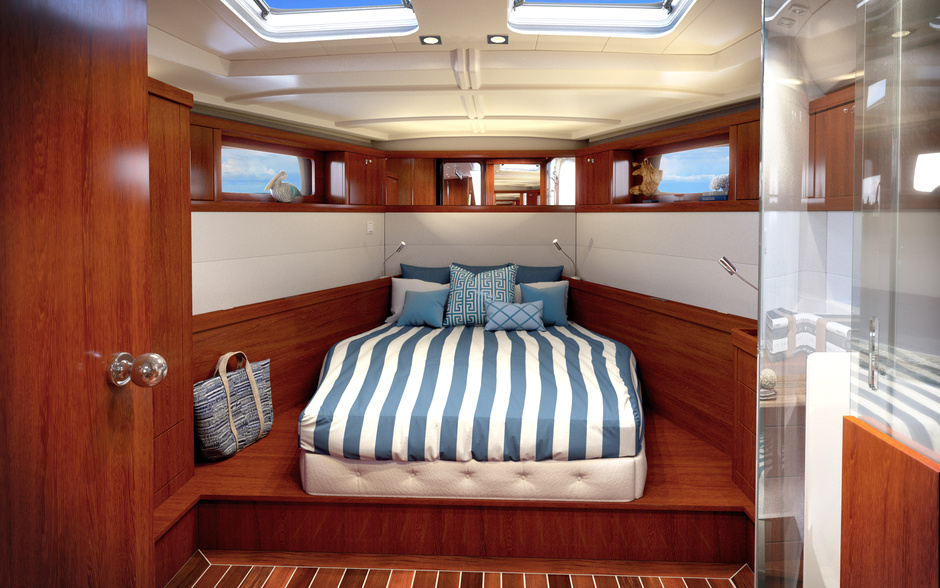 I've also worked with the PIRogovo« Yacht Club, which»will be hosting model residences in the near future. A maritime style interior solution has also been developed for them.
Which yacht can you say: it's a pity I didn't work on it?
I'm never sorry about anything. If something didn't happen, then it's all ahead of you!
What kind of yacht designers do you admire for their work?
Actually, I'm a fan of the Scandinavian shipbuilding school. I am very impressed with their approach and vision of what a sailing yacht should be like. Shipyards such as Leonardo Yachts, Esende, Contest (was at their shipyard as a guest guest), LA Boats & Bootsbau and others. I'd really like to work with them. I also cannot fail to mention the work of Igor Lobanov. For me he is an inspiration and an example of exceptional performance. He knows how to set goals and translate them into projects.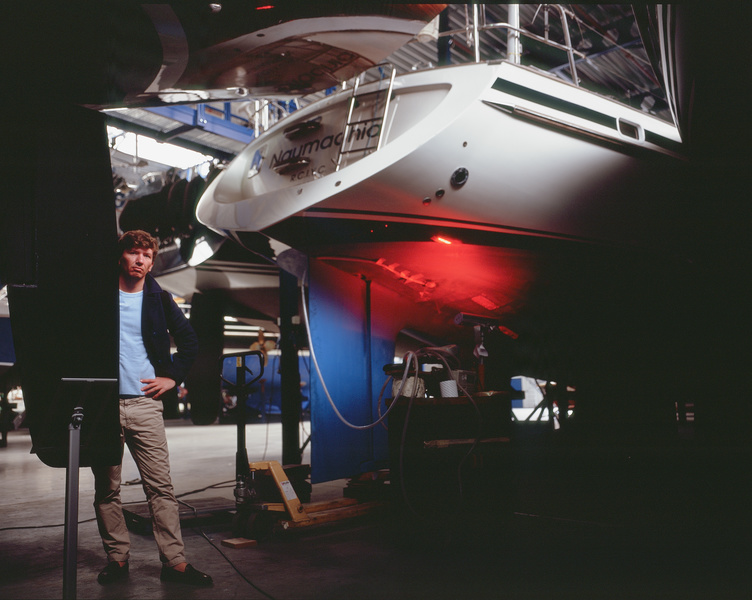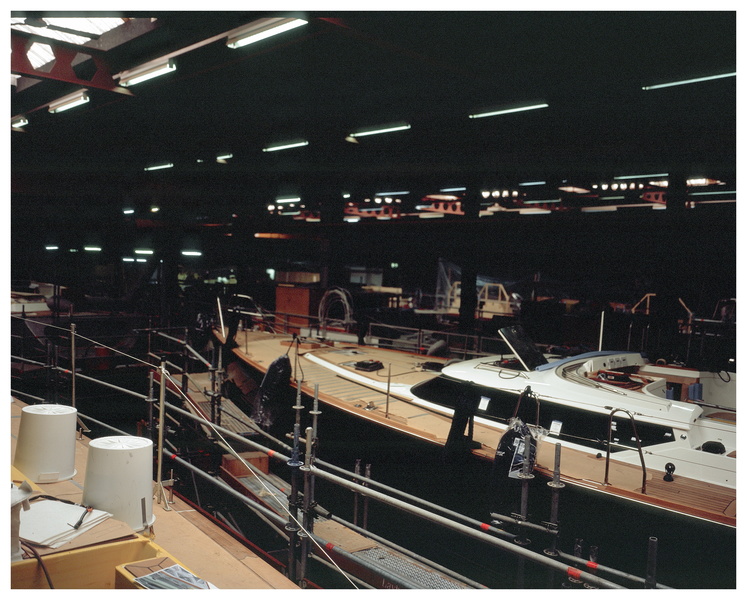 In your opinion, what is the main trend in yacht design?
If we are talking about exterior design, I think it is very interesting to see futuristic projects with foils, reverse nose and reserve of autonomy. Also, I can't help but notice the electric motors. In my opinion, it is the ideal solution for coaster swimming.