To win the Volvo Ocean Race, Team Brunel has everything: efficiency (a year of joint training), resources (six sponsors and a dozen partners), and most importantly - experience.

Skipper Brunel, 51-boat Bowie Becking, competed in six Volvo Ocean Races, the first time almost 30 years ago. He was skipper twice and silver medallist twice around the world. To be so close to winning, but never to hold a 9kg trophy... Looks like this guy has more motivation than any other VOR member.
The rest of the team members call the skipper Brunel the Indian who took the war path.
His arsenal is full «of Indian hunting tricks» like changing sails at night in total darkness, so that the other teams could not track his tactics.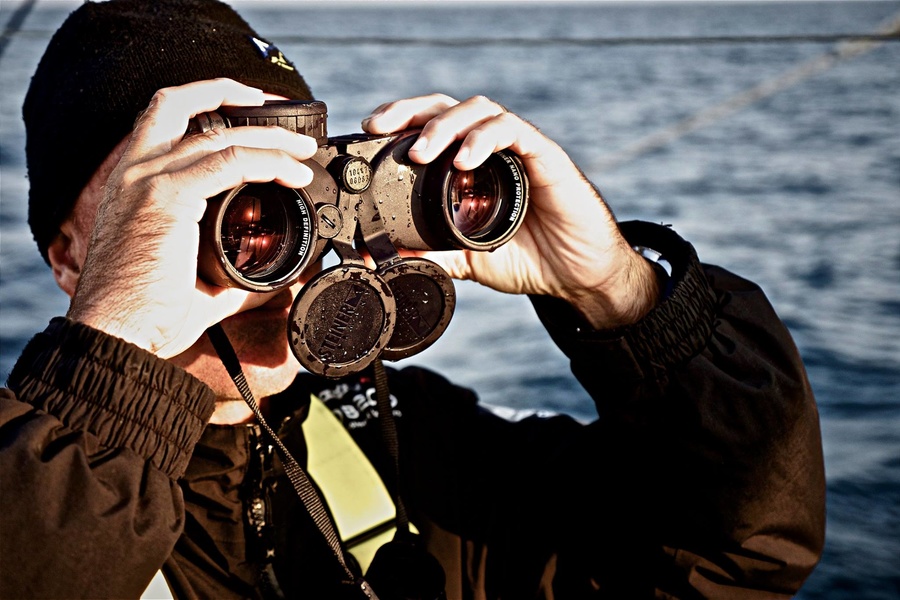 Becking paired up with the same bison: Andrew Cape, 52, an Australian, in the same team with whom he participated in the Volvo Ocean Race 2005/06.
It is said about Cape on the boat that he is like a computer: he does not sleep, not close his eyes goes to sleep.
Brunel's navigator can work three days in a row, absorbing litres of coffee in his den. In his long career in sailing, Capi has won everything he can ... except the Volvo Ocean Race.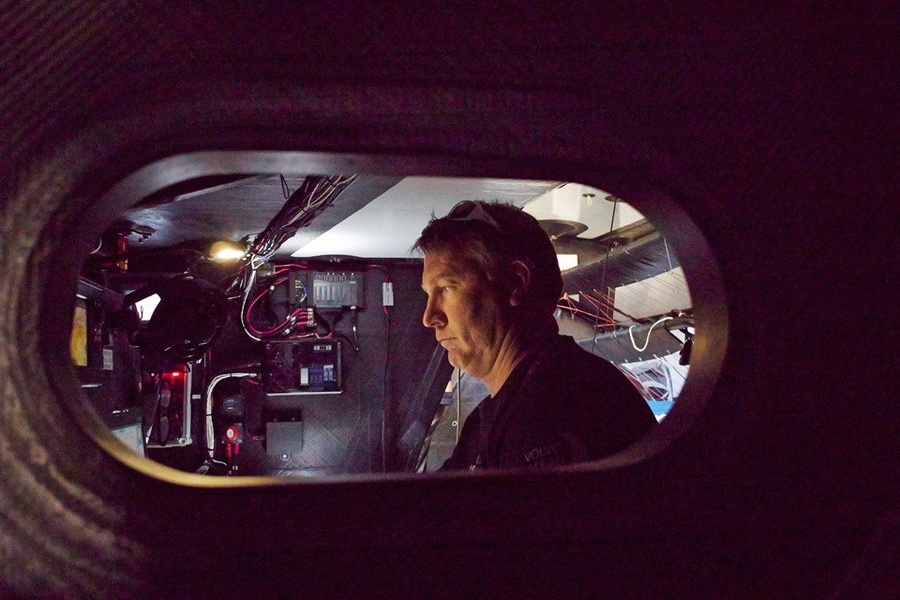 Only two of the nine Brunel team members under 30 years of age are the helmsman Louis Balkaen and the tanker Rocas Milevicius. Milevičius is the first Lithuanian athlete ever to participate in VOR. For that he was recently chosen as Yachtsman of the Year in his home country.
Apart from them, only team reporter Stephan Coppers has no experience in Volvo Ocean Race.
The skipper, Bowie Becking, kindly calls him a puppy «»for his eternal optimism and willingness to turn everything into a joke.
However, with each stage of the race Stephan becomes more and more serious: he faces his own super task - to describe everything that happens on the gray yellow monotype in the book. «If every person who subscribes to the Team Brunel Facebook page buys a copy of his book, you can imagine what his bank account will look like after the race. Stefan gets excited just thinking about it»," Becking writes in his team blog.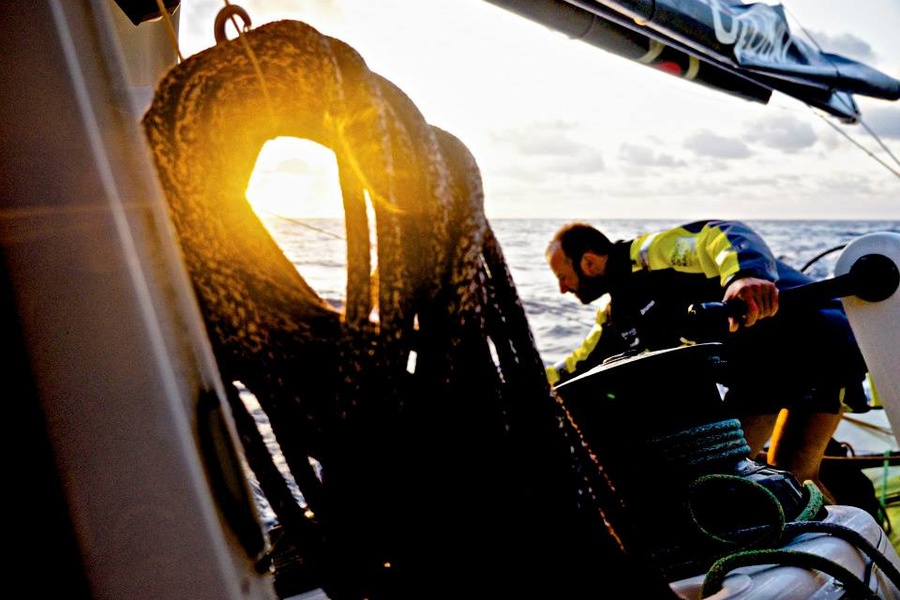 By the way, Coppers is one of two crew members suffering from marine disease. The other «lucky» one is watch captain Pablo Arrante. On board, Pablo is the crew's chief sleeper.
Both in his dreams and awake, he feels bad, complaining only one thing: some of the guys (whose name begins with «B» and ends with hiking«») like to wake him up by pulling his toes.
It's terribly annoying.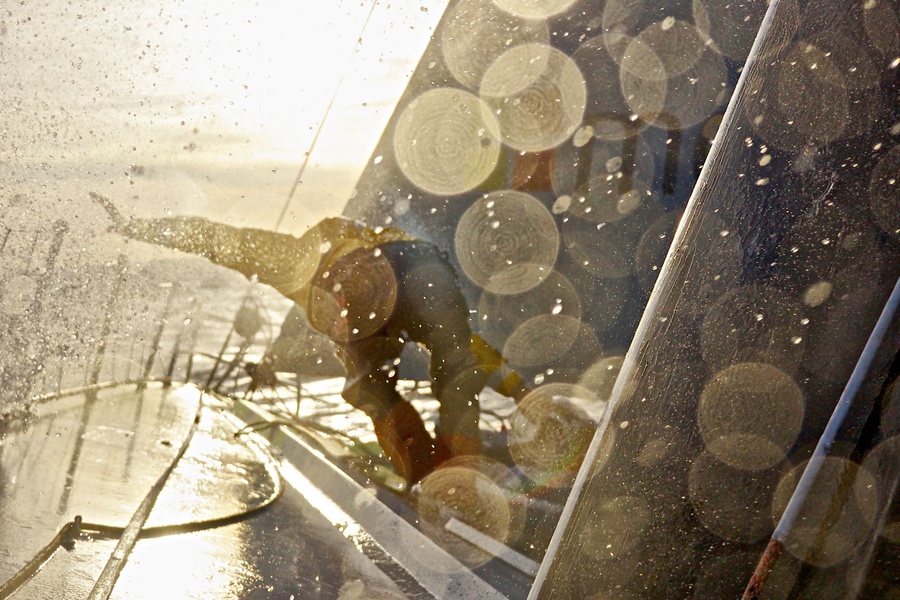 If you haven't become a Team Brunel fan yet, I recommend you to read their blog: these guys' sense of humor and ability to self-ironically bribe you.
They do not hesitate to admit that the inside of their boat smells worse than in the elephant's, that someone from the team is constantly stealing other people's delicacies, and that some people very rarely brush their teeth while at the same time absorbing liters of coffee.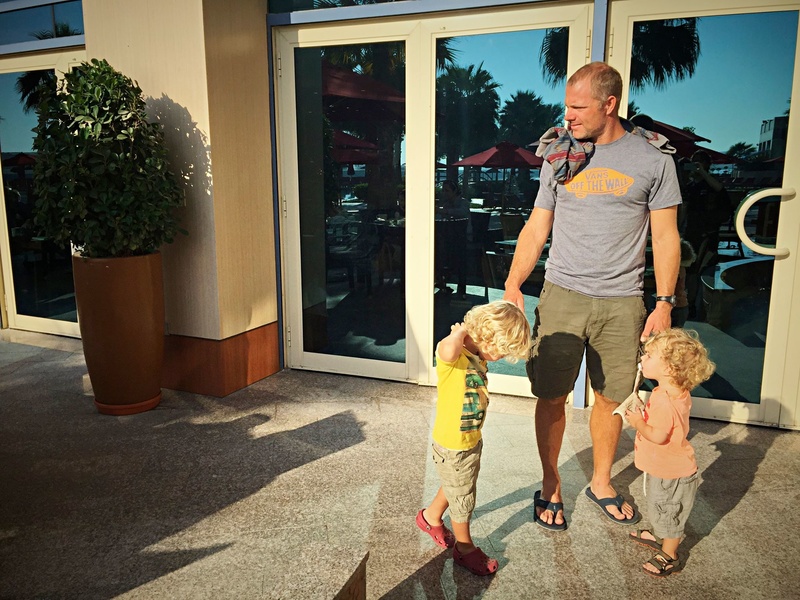 The only thing Brunel team members never joke about is kinship, because there is nothing more precious for a real man than family. Bald and bearded Becking is touchingly keeping her daughter's first self-picked gift - a small glass ball. And who knows, maybe he sees inside this magical mascot a long-awaited victory in the Volvo Ocean Race.