Liz Clarke is a surfer and nature advocate who went on a trip on the Swell sailboat (model Cal-40) in 2006. She was initially accompanied by family and friends, but now she prefers to travel alone, at her own pace («not faster than you can run»), enjoying freedom and solitude, without making plans and taking only the weather into account.
Last year she was nominated by National Geographic magazine as «Adventurer of the» Year. And «adventure always» happens when you travel nine years on a yacht ... One night her boat almost ran into a Mexican warship, there were times and that landed on the ground, Swell gave a leak and to find her had to sweat, and, of course, where without problems with the engine. It's all just little pieces of Liz Clarke's big journey that she's not going to stop. At least for now.
The editors of itBoat selected highlights from her blog and interviews so you could learn a little more about this incredible woman.
About the goals.
For two years I have been repairing my boat, working as a bartender at night, postponing my paycheck and contacting private sponsors and companies. And the main thing I realized was that you have to hide your dream away, or you'll break. One step at a time is the only way I could do it.
About fears
I've heard all the famous sea scarecrows. But I'm strong - small, but strong. I'm still nauseous and I'll be nauseous when it's harder. And I'm always a little afraid of wind, waves, lightning, bad people and whatever else. It's a little scary here. You just have to overcome this inner noise and act, not because you don't feel scared, but in spite of it.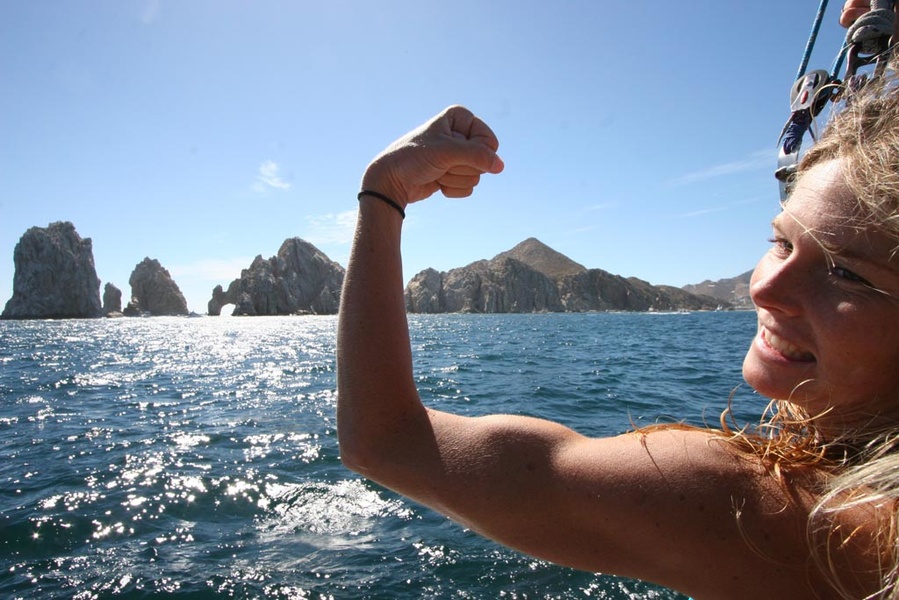 About freedom.
The freedom of this lifestyle holds me back. It's dragging me out. There's too many rules at home. I'm happy I don't have to get in the car and get stuck in traffic.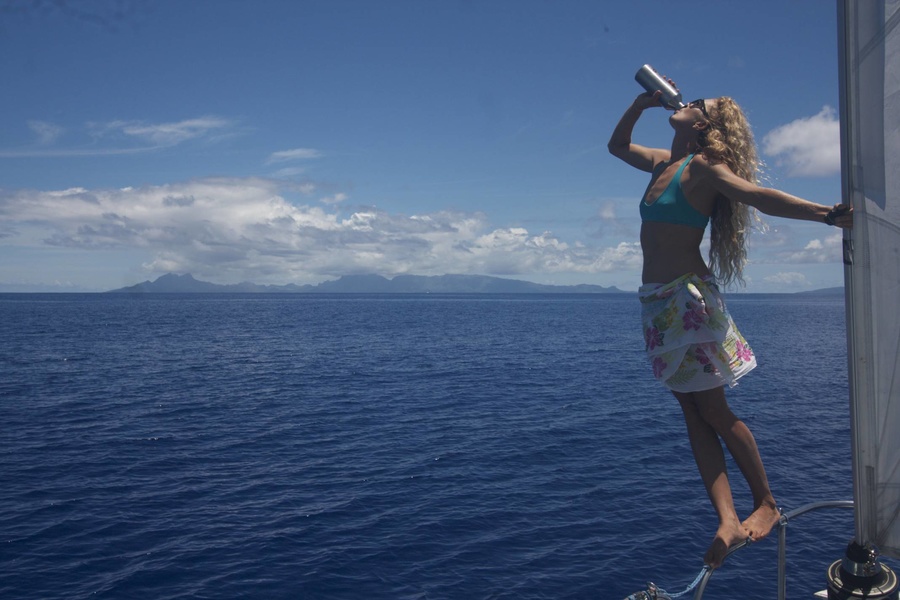 About life.
I eat, take a shower and live under the sky and the stars. The warm, clean Pacific Ocean never gets bored - you explore remote islands, catch waves on deserted beaches, pick coconuts. If you do not take into account the work on the boat, food shortages and homesickness, you live like a fairy tale.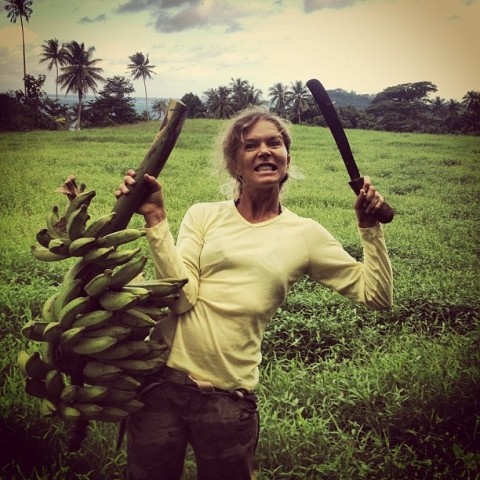 About Mom
After I announced that I wanted to go through the South Pacific, my mother volunteered with me, and I was happy to accept. We spent 22 unforgettable days crossing most of the world's oceans.
About pets
I have had several pets on Swell over the last 9 years, but most of them have made their way on board on their own. I don't mind the geckos that often show up at the banana warehouse. They're harmless and they cough nicely in the evenings. I've had all sorts of ants, from tiny black to giant red. A colony of stray wasps settles in my spinnaker from time to time. While I was away in California, a couple of young rats moved on board me to raise four cute rats that examined, chewed, and pooped on everything from nose to stern. The story ended badly for them, but let's be honest - it was either them or me... The same fate befell the fertile family of cockroaches that sailed with me to Karibati.
Amelia is very different. I'm not sure if I found her or she found me on that fateful day in November 2013, but it was clear that we were meant to be together.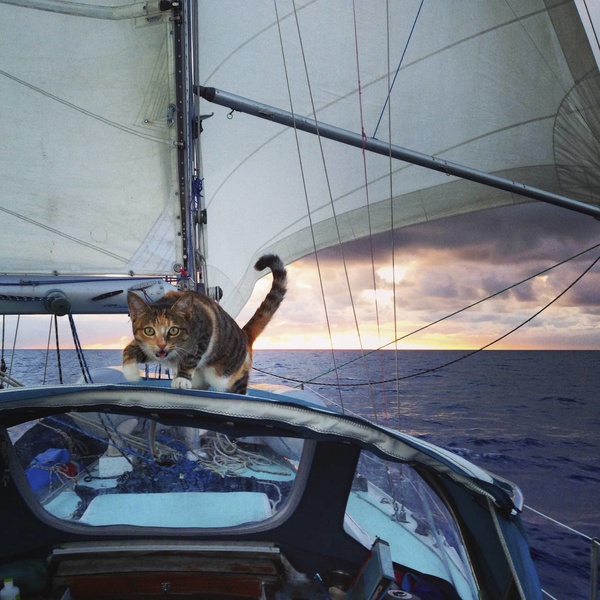 About nature.
Whenever possible, I anchor in the sand where the chain will not hurt the corals.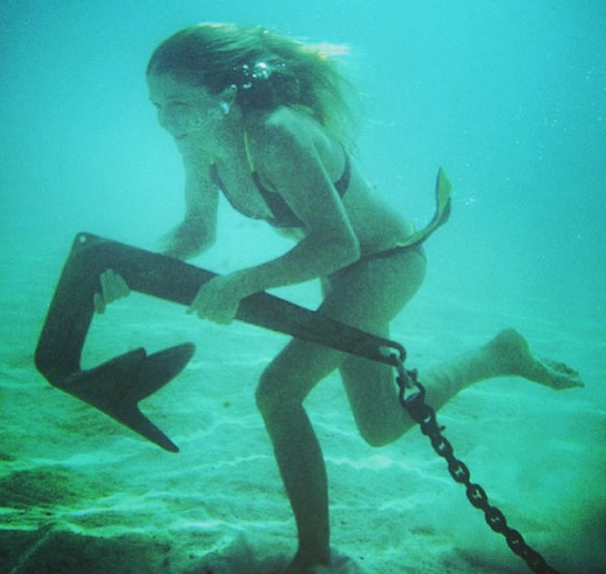 About the plans.
In a yachting trip, planning something is as pointless as surfing: to fully enjoy it, you have to be flexible.