The fifth act of the Extreme Sailing Series took place in Hamburg, from 23 to 26 July. The city on the Elbe is famous for its strong currents, and there was also a lot of ship traffic near the distance - all this the yachtsmen had to take into account while building their strategy. The winners are already known, we will reach them yet, and in the meantime we will light up the brightest moments of the regatta in order.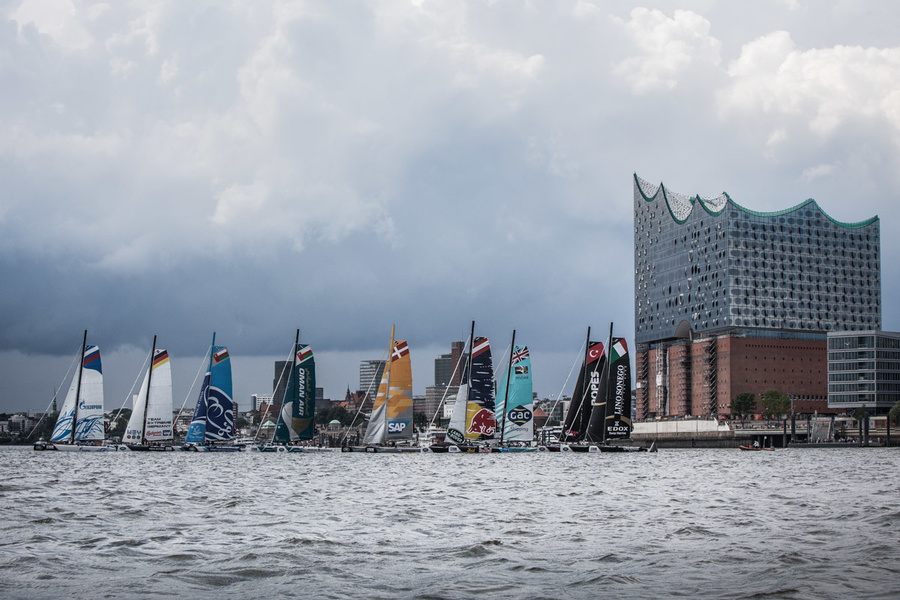 On the first day the crew under the Russian flag lit up nicely. «Gaspromovtsy» made a hat trick, winning 5, 6 and 7 races in a row. «A good start always looks spectacular, but there are still 3 days of racing ahead, and it will not be easy»to maintain your position, let alone improve it, - said Igor Lisovenko, skipper of the Russian team.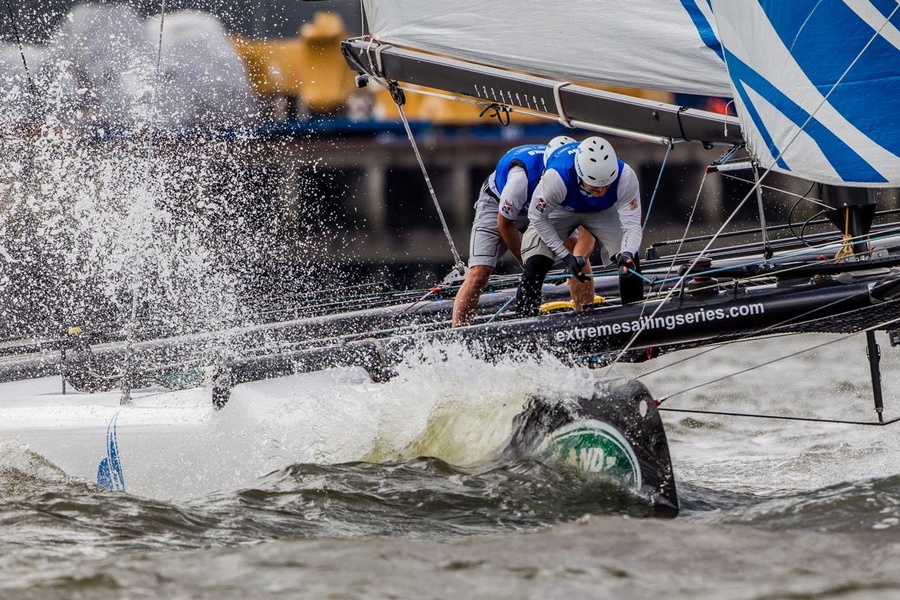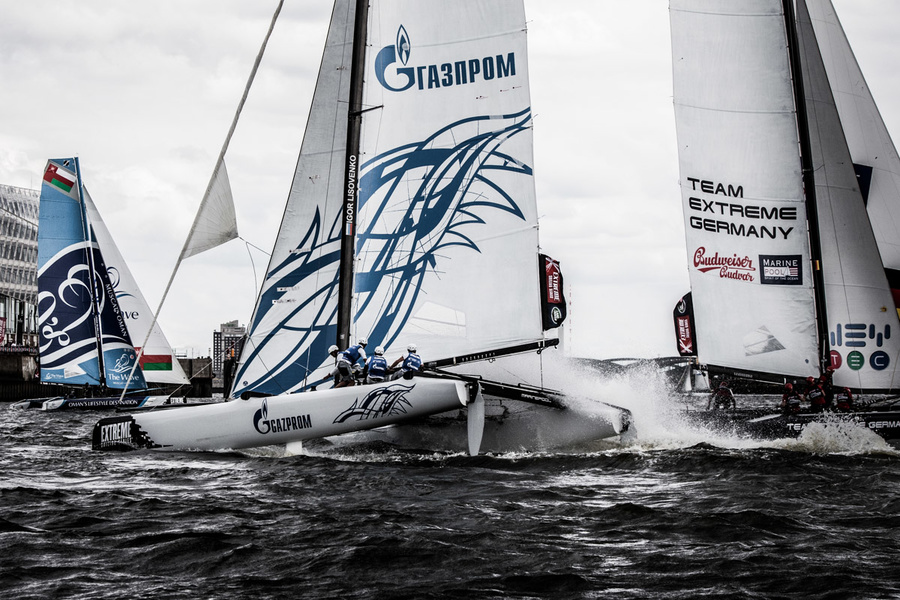 On the second day, the forecasters predicted a wind of 8 to 22 knots. One of the strong gusts in the last race of the day caught a catamaran SAP - the boat turned over. Let's just say everybody got off with a little scare. The crew and the boat, fortunately, are in one piece. Although it looked very serious from the outside. Despite the "extreme" name, serious accidents during this series of races do not happen so often.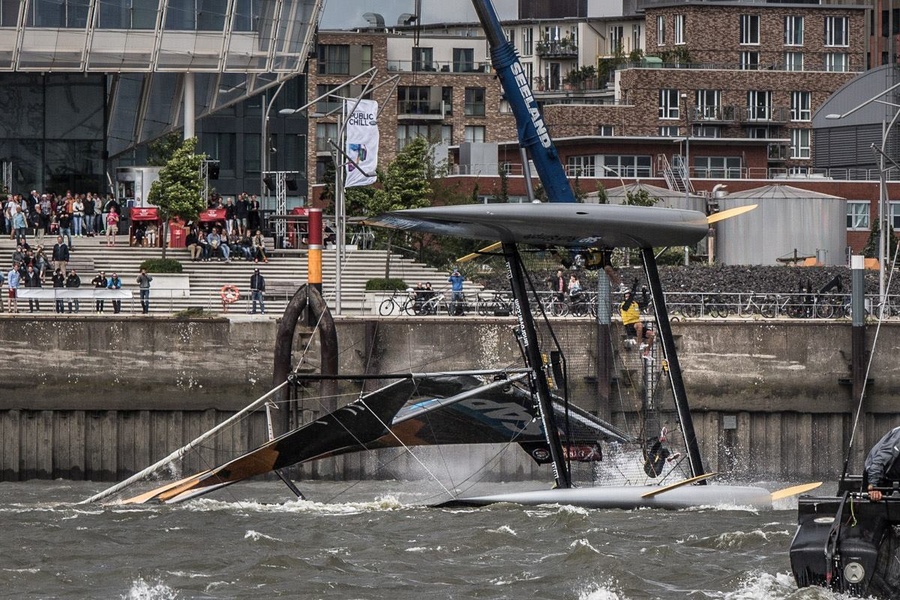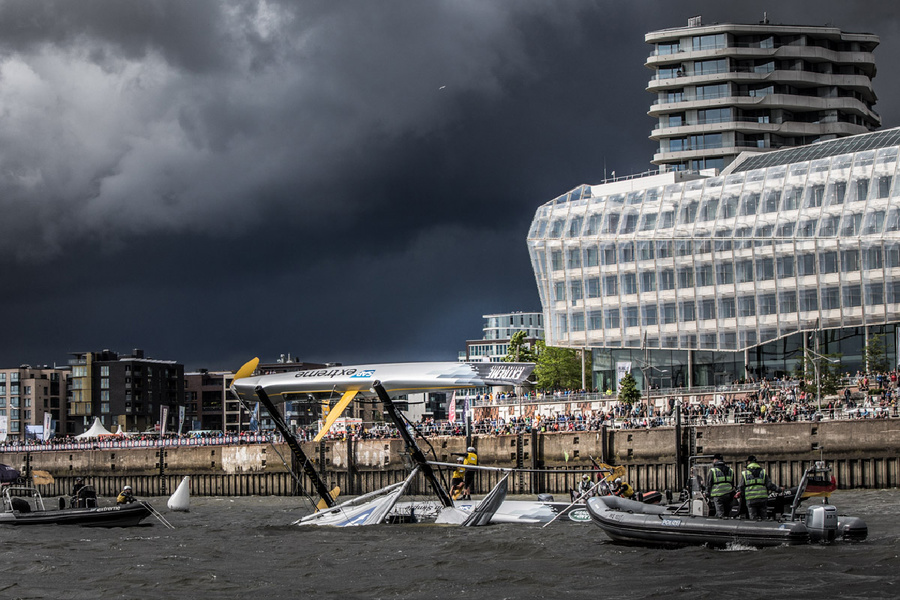 Despite the coup, the Danish team finished the day on the first line of the tournament table. The Wave, Muscat breathed in their backs, and the top three were closing in!
The final day of the races was the busiest - no accidents, but the heat of the struggle was great. Under gusts of wind at 25 knots, the crews were desperately fighting for silver. Four times the coveted award passed from one team to another. With the gold, everything was more certain - The Wave, Muscat aimed at him and took him away. The fate of the second stage of the podium was determined in the last race, when the team beat the Danes to achieve the best result during the competition in the series.
«After the unsuccessful start we let the opponent go on the first maneuver, - comments Igor Lisovenko, skipper of Gazprom Team Russia, - but we didn't give up and caught up with the Danes literally at the penultimate sign, then we managed to take a more advantageous position and beat the opponent just before the finish line!»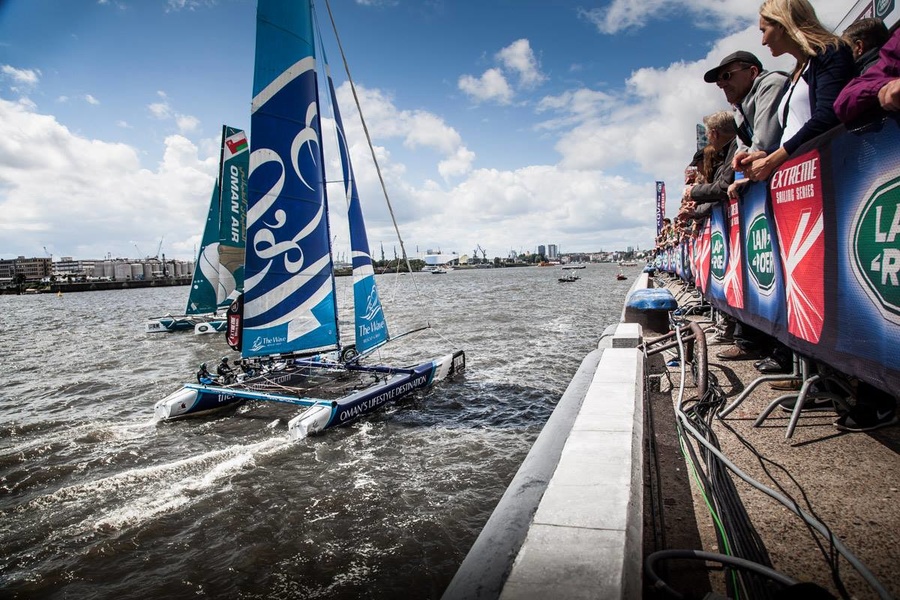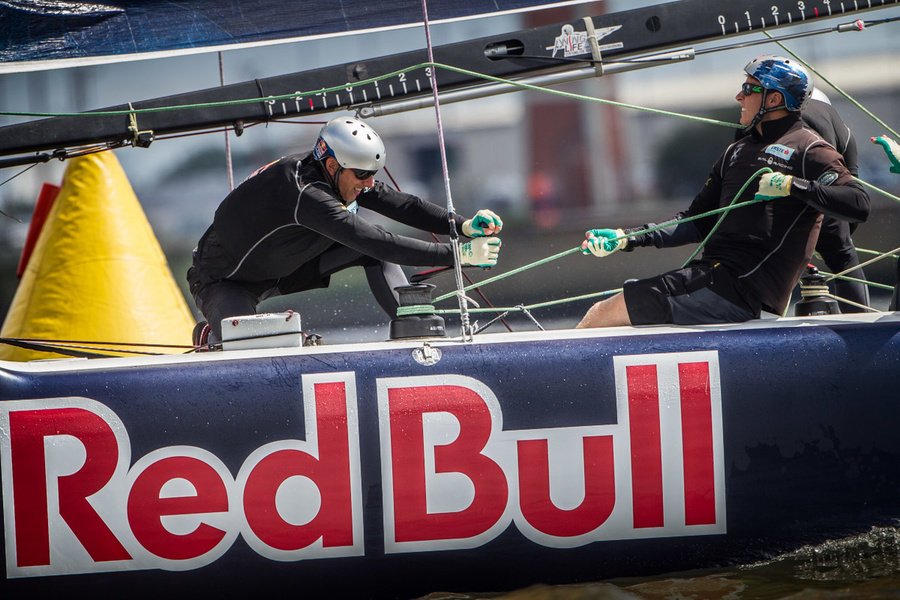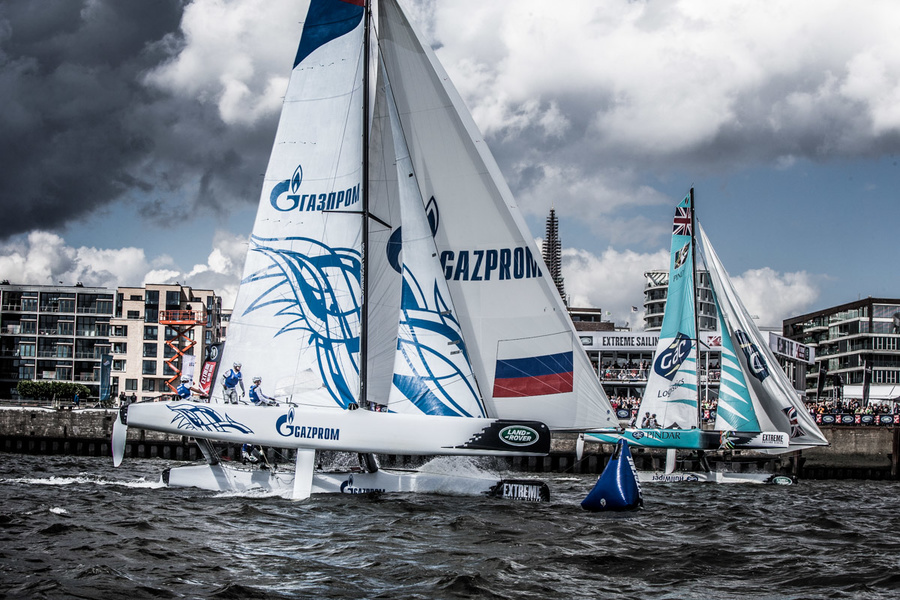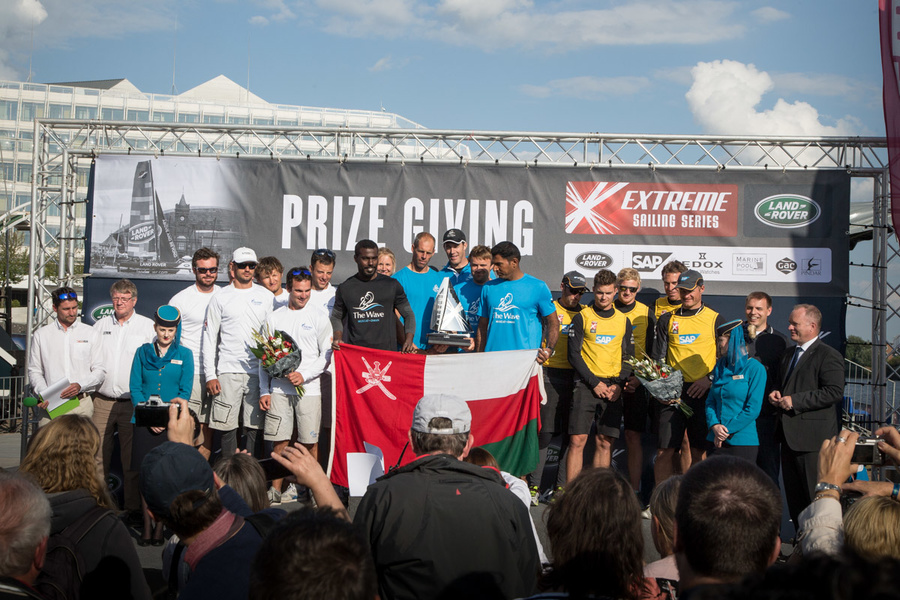 The third line went to SAP Extreme Sailing Team.
Recall that the next stage of the series will be held from 20 to 23 August in the city on the Neva, as well as last year. We are waiting!