On the night from 26 to 27 August typhoon «Goni»collapsed in Primorye. On the way, the typhoon weakened to the cyclone, which didn't prevent it from flooding several streets in Vladivostok, blurring the road on Shoshin Street to the several-meter deep excavation, uprooting a couple or three trees and throwing cars parked near the house on Tobolskaya Street with soil.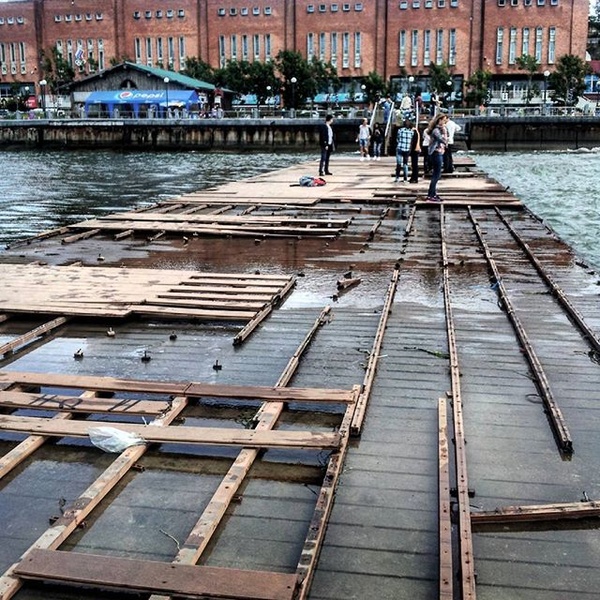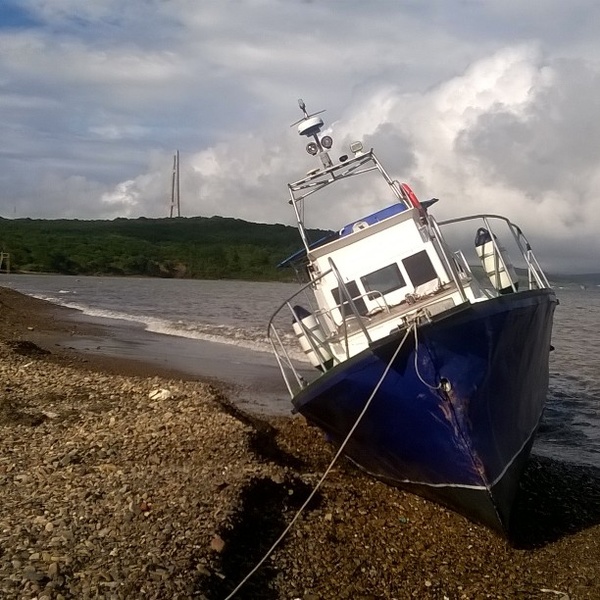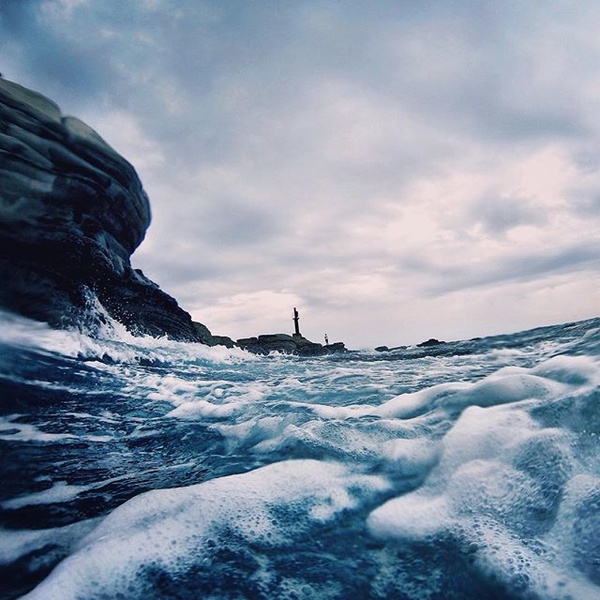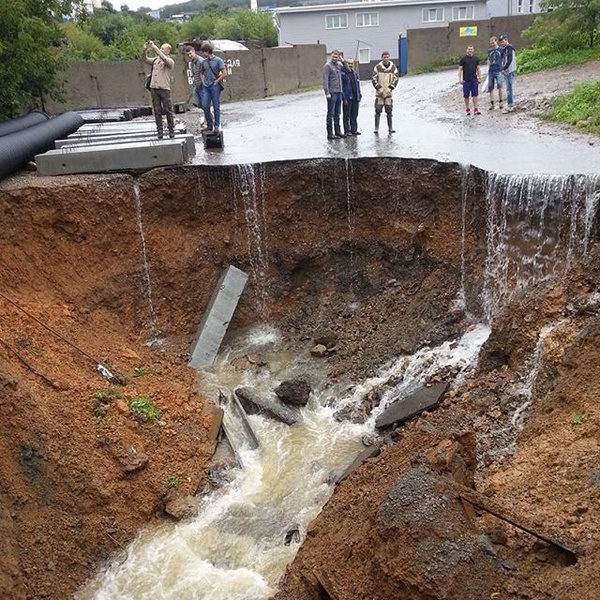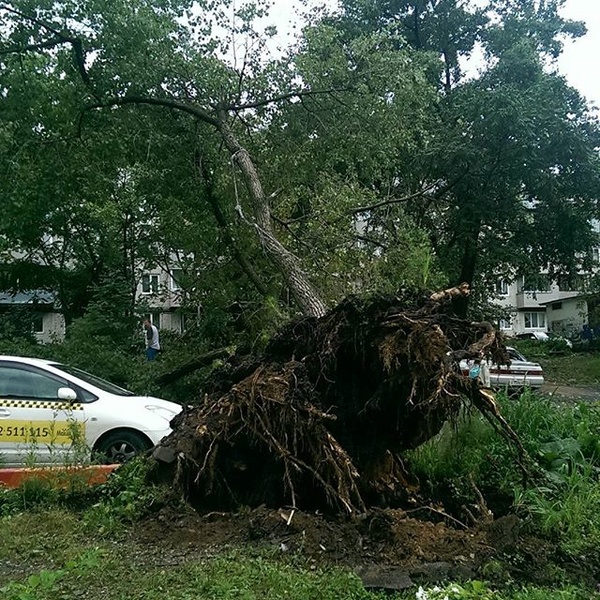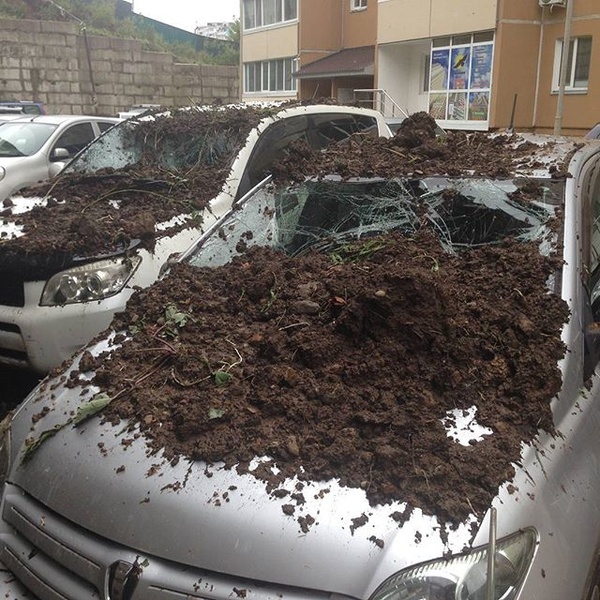 Vladivostok's authorities urged the locals not to leave their houses unnecessarily and to stock up on water and food, and those, who have boats, to tie them up tight or even organize duty.
But it wasn't there: instead of stocking up on canned food, Vladivostok residents took out swimsuits, inflatable mattresses and surfs and went for a ride on the streets of the city, which turned into turbulent rivers thanks to the 100 millimeters of precipitation (more than 60% of the monthly norm) that fell out during the night.
«Cyclone, typhoon or storm is not a reason for Vladivostok's residents to panic, but on the contrary, it's the best time to take a ride on a wakeboard tied to the right hand car or swim on an inflatable mattress», - Yuriy Smityuk comments in Instagram.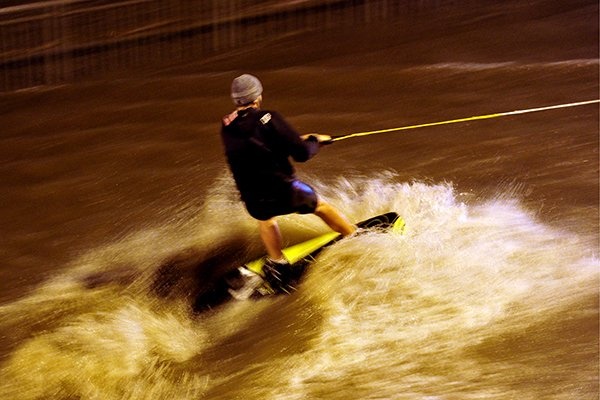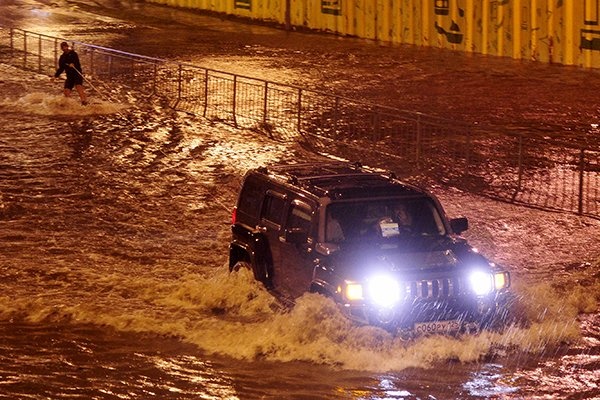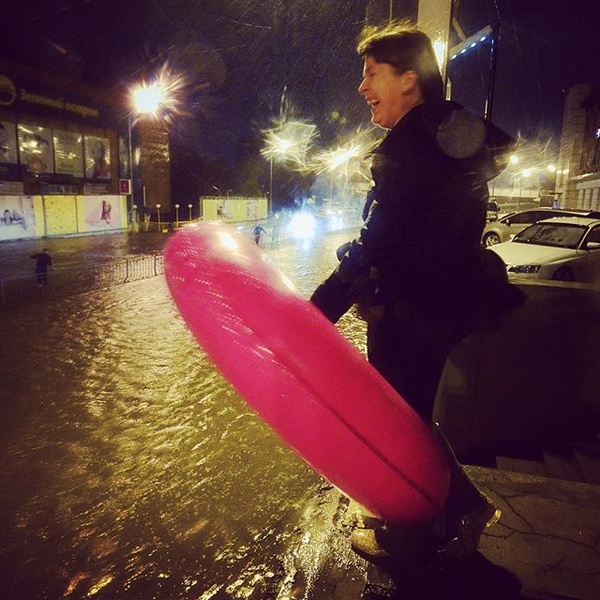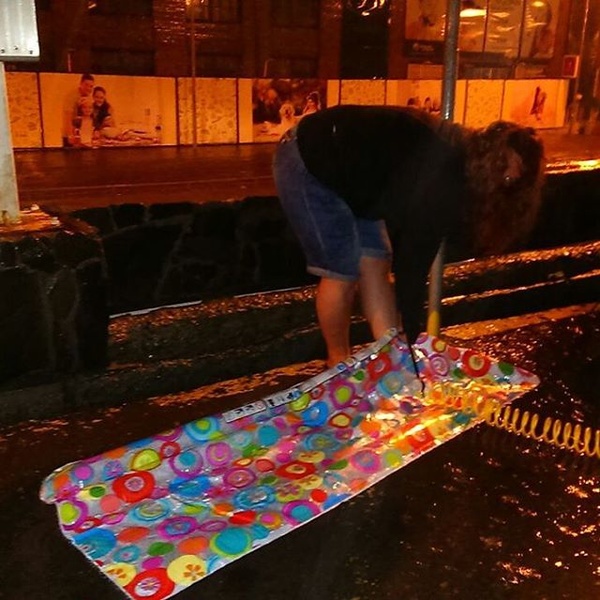 On Kungas Beach, windsurfers and surfers joyfully caught excellent waves, complaining only on too strong a wind that reached 27 meters per second.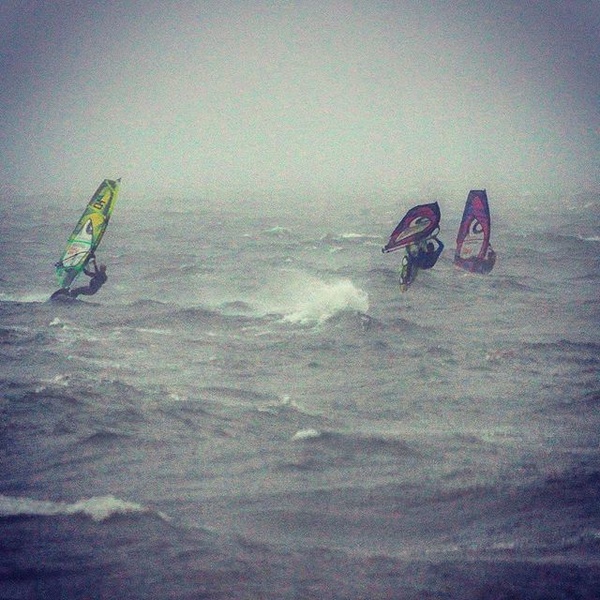 On the night from Thursday to Friday the weakened super typhoon will ride in Khabarovsk region. For safety reasons, the movement of passenger ships on the route Khabarovsk - Fuyuan (China) was stopped there. Well, what about local residents? We wouldn't be surprised if they prepare tubes and boards...