The 69-metre Suerte is the first yacht to descend from the slipway of the Tankoa shipyard in Italy. The Suerte, or «Luck» in Spanish, was designed by the famous Francesco Paczkowski and her interiors were painted by Margherita Casprini.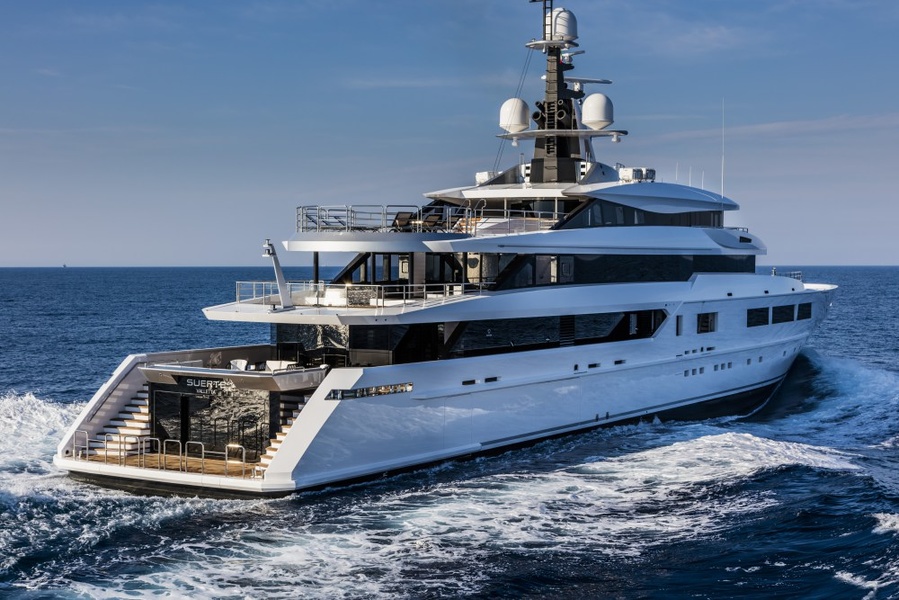 At the request of the client, the designers have created on board a friendly yet refined atmosphere with plenty of free space - what they called «modern Zen». And as necessary to achieve Zen, the interior uses a lot of natural materials: untreated wood, leather and stone.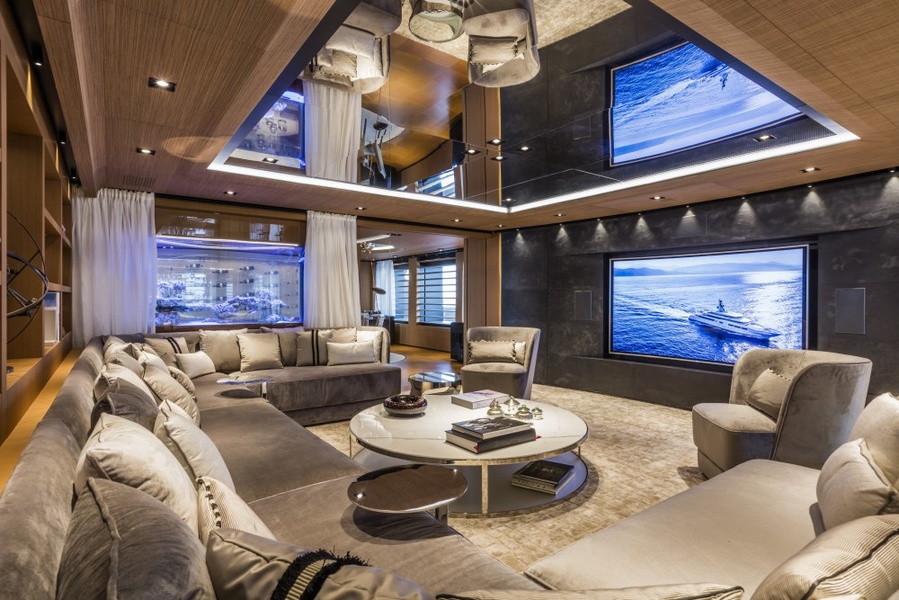 You can immerse yourself in meditation while watching the water diffused light play in the upper saloon, where the dormer windows form part of the floor of the large swimming pool located on the flybridge. Visitors will not be distracted by the hustle and bustle of the crew: at the owner's request, the routes of the crew and passengers of the ship are minimally crossed.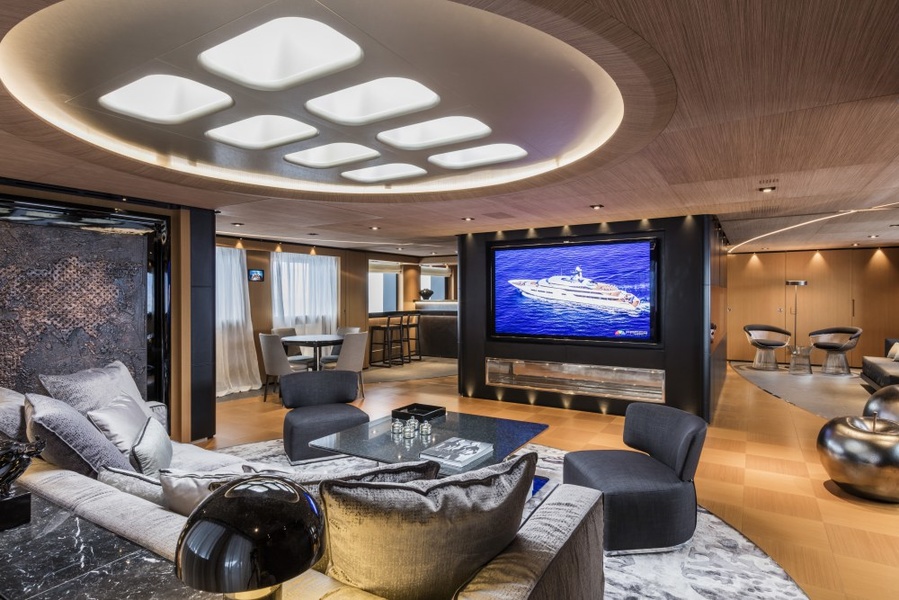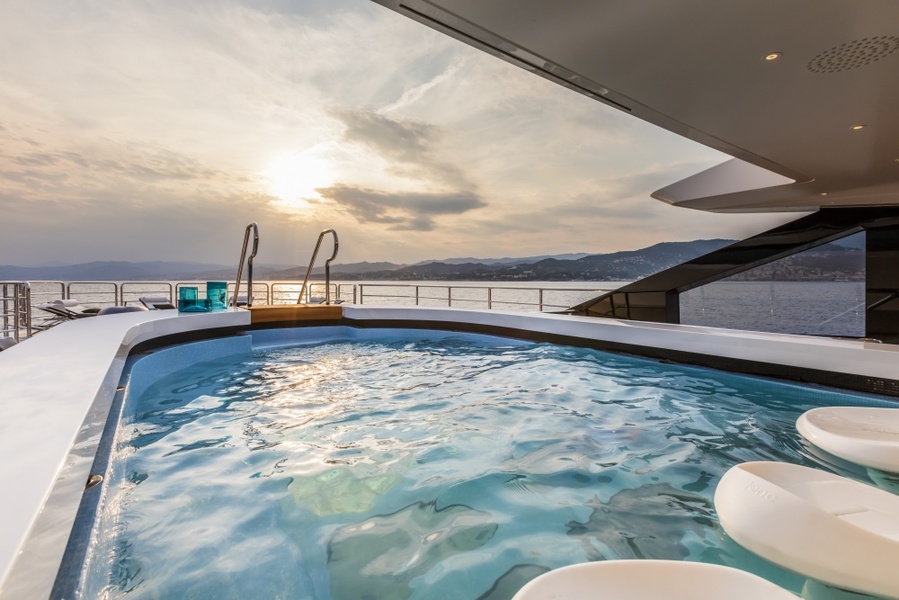 The distinctive feature of the Suerte is its spacious living spaces. The master suite of 100 square meters is located at the bow of the upper deck and has access to a small private sundeck with sun beds and Jacuzzi.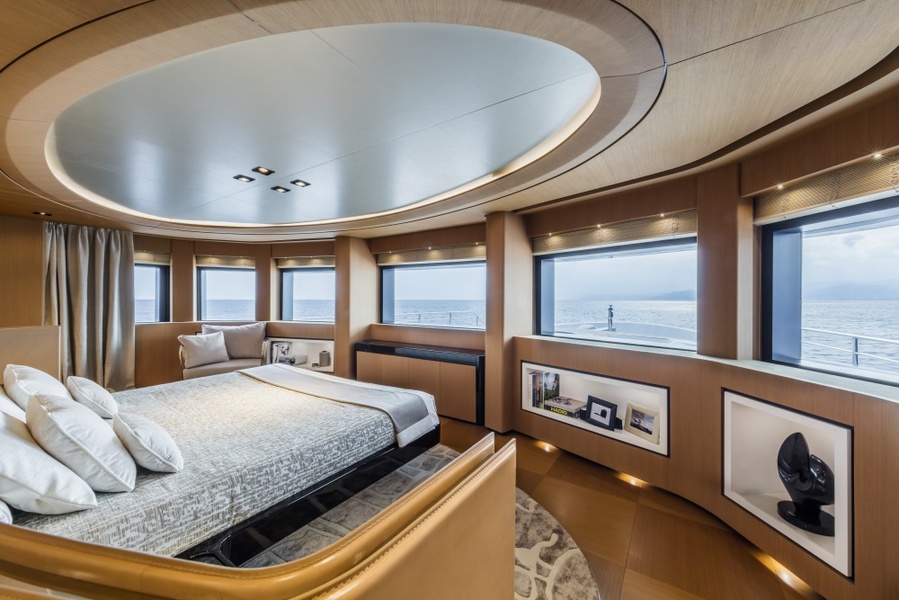 At boarding, guests are welcomed to a large beach club with a bar, sauna and hamam located at water level. A central staircase leads to the main salon with a cinema. The Suerte helicopter landing is transformed into an outdoor dance floor.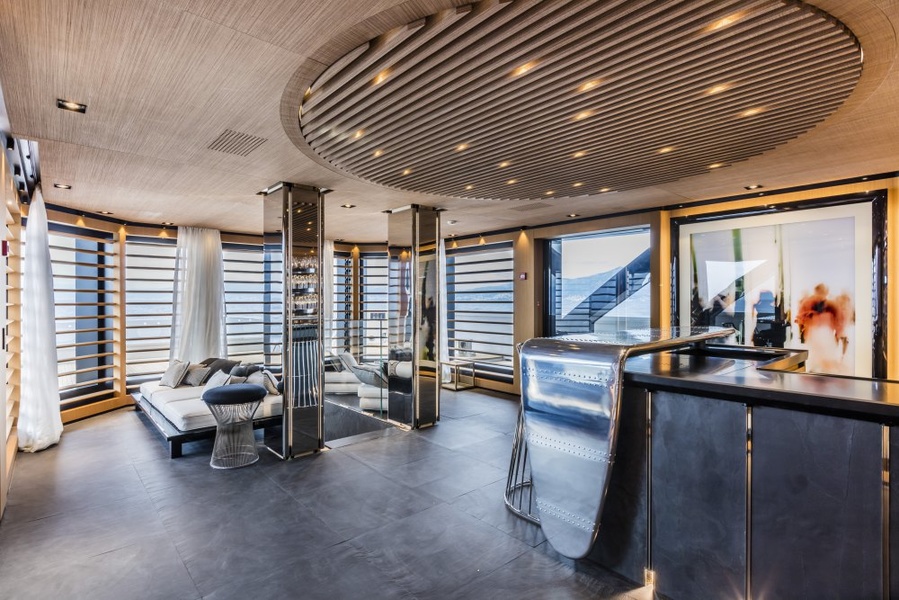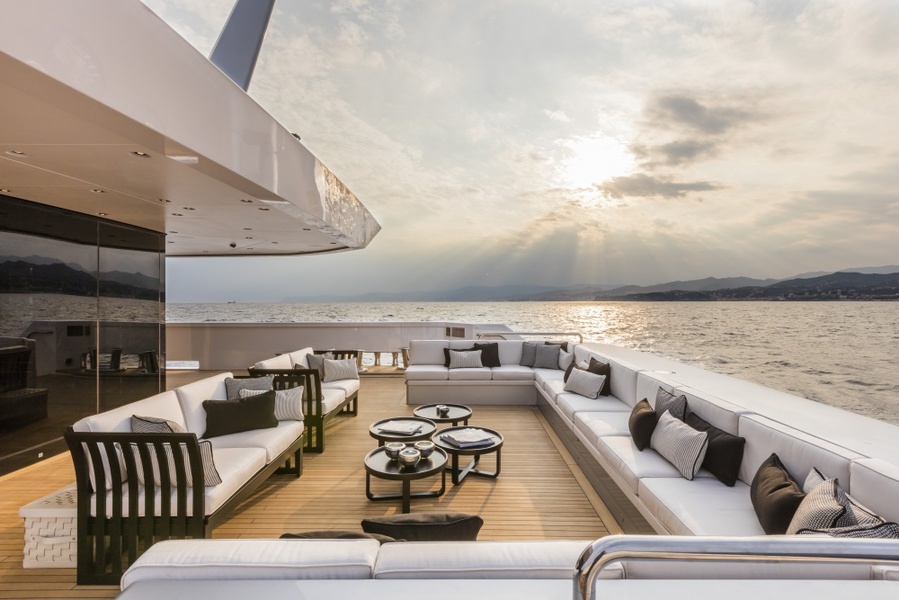 The yacht is equipped with two CAT 3516 B DITA-SCAC HD diesel engines, her cruising speed is 15 knots and her maximum speed is 16.5 knots. She has an economy cruising range of 5000 nautical miles.