The Damen Group shipyard, specializing in the construction of warships and private superyachts, has created a boat combining the best of both worlds. The SeaXplorer project is the first superyacht in the world to travel to the poles of the Earth.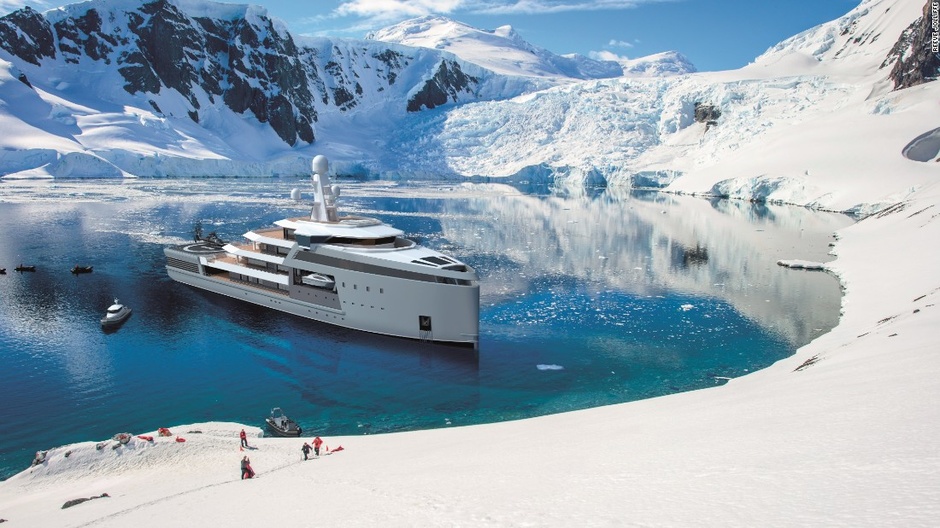 With her reinforced hull she can break ice up to 1 meter thick. In this video, SeaXplorer's hull is being tested on the docks of the Hamburg shipyard.

It took Damen Goup «thousands of hours of research and experimentation»to create a properly shaped hull capable of withstanding all climatic conditions, from tropical heat to the extreme cold of the Arctic and Antarctic, as well as any weather conditions, including storms. They call SeaXplorer the first expedition yacht that can go absolutely anywhere.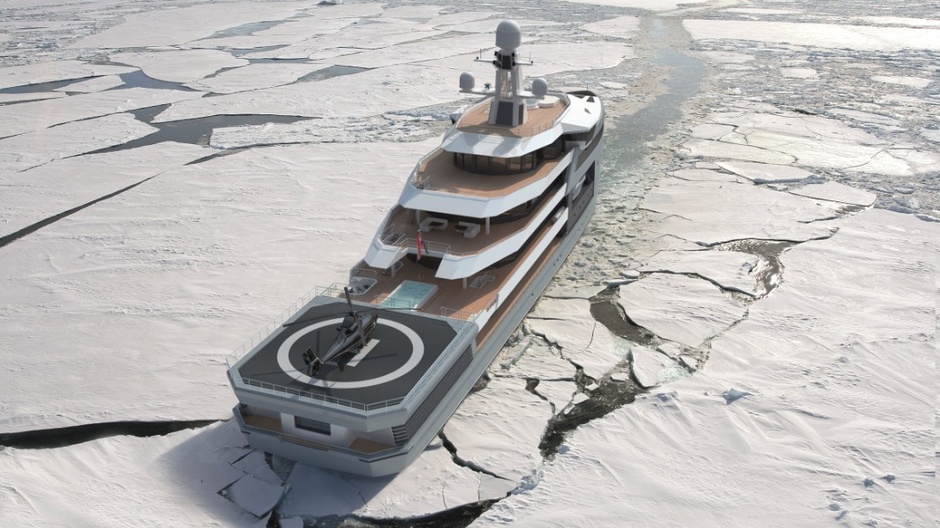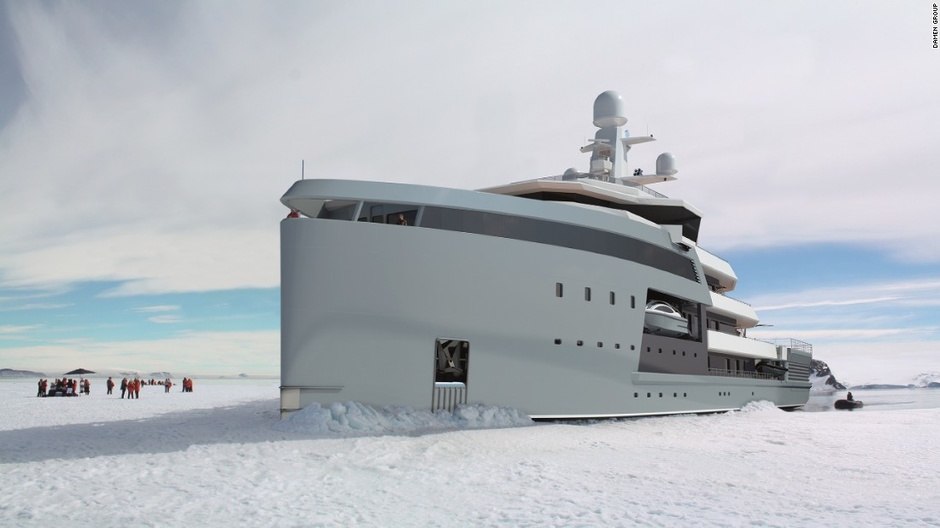 SeaXplorer's hull length varies from 65 to 100 meters and passenger capacity ranges from 32 to 80 people. The largest and most luxurious version boasts a whole fleet of tenders and toys: there is room for two helicopters, two lifeboats, four zodiac boats, an expeditionary RIB, a divers' escort boat, a luxury tender, two submarines and four jet skis.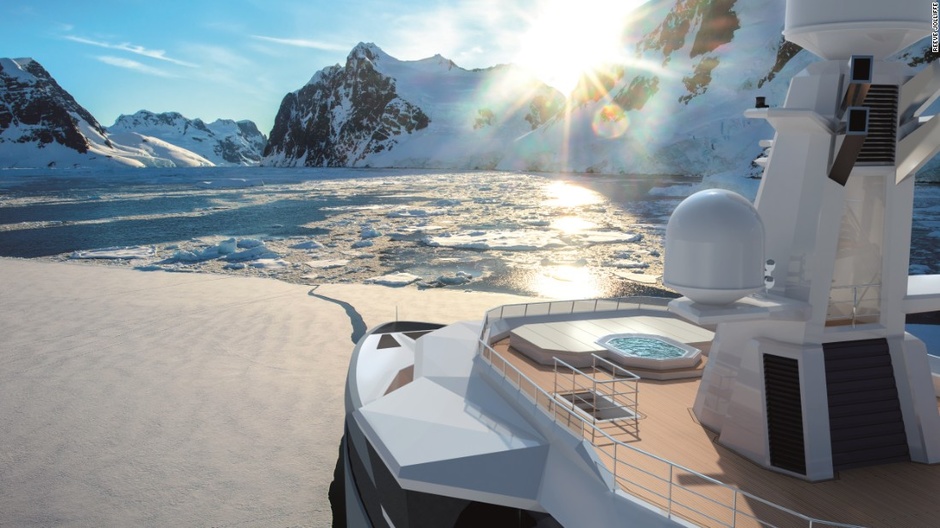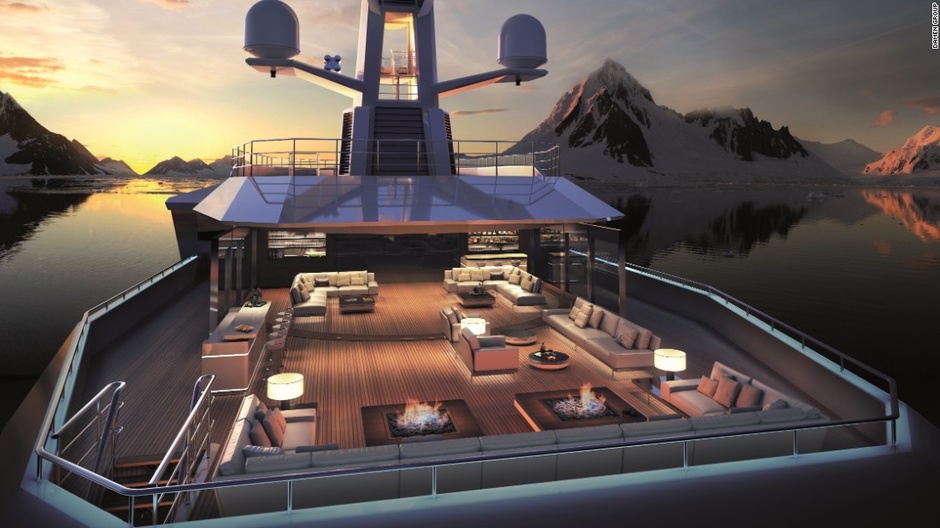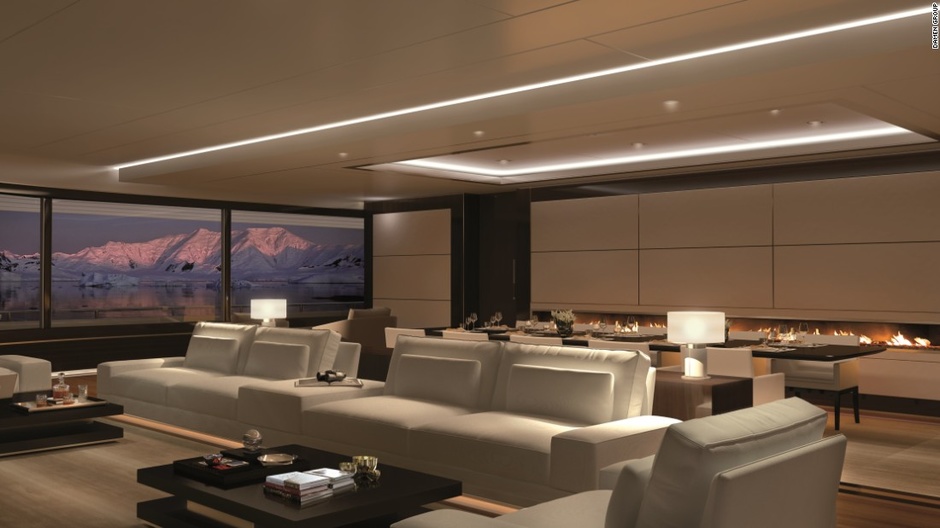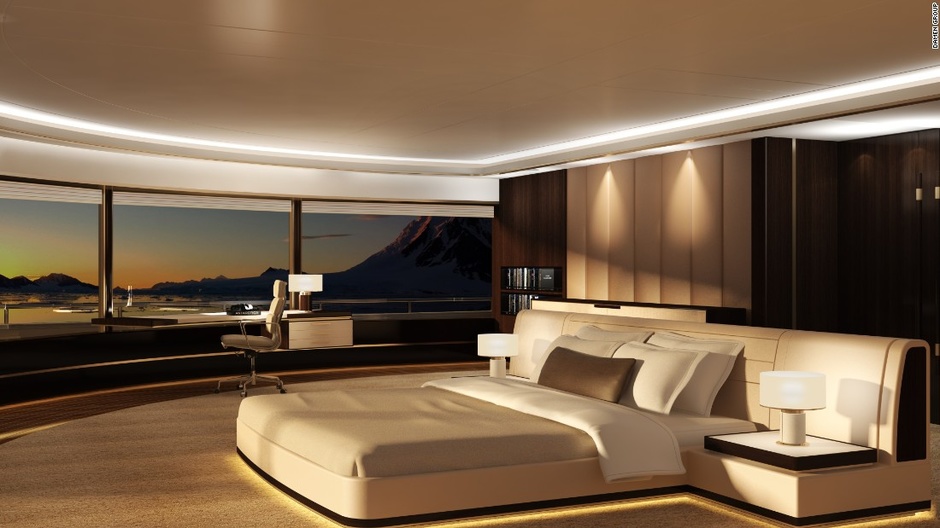 The level of comfort on board SeaXplorer corresponds to the class of a superyacht: in addition to traditional living areas there is a diving center, gym, sauna and swimming pool.
The yacht will be fully ready for handover to the owner four years after the contract is signed. The manufacturer does not disclose the value of the vessel, but claims to be already in negotiations with potential clients.