At first, it was a pipe dream, scratched on a napkin. Tara and Alexander worked in the charter industry for 10 months a year, 7 days a week. She taught diving, he taught yachting. They had a dream: to provide yachtsmen in the Caribbean islands with first-class hot pizza. Yeah, their dream was to open a pizza place on a boat.
Today Tara and Alexander own a pizza boat Pizza Pi, which since March 2014 is the best restaurant of St. Thomas Island according to the popular reviews site for travelers Trip Advisor.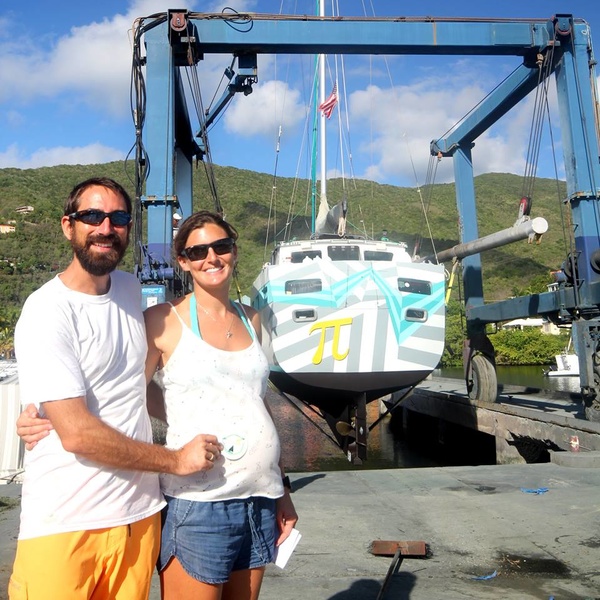 The couple told Yachting Magazine how they managed to make their dreams come true.
Tara's telling us:
My husband is a real pizza man from Manhattan. He suffered from a lack of good pizza in the Virgin Islands. So the idea came up to open a pizza place for yachtsmen. We couldn't get a trading license in the British Virgin Islands due to lack of British citizenship, so we chose the nearest island to them, St. Thomas.
For three years, we've been looking for the right boat. It had to have a straight transom so we could cut out an express service window in it. And we needed a spacious galley. We found Pi - the owner abandoned her in Antigua. It was just the shell of a 37-foot boat designed by British designer G. L. Watson. The termites ate all her wooden interior.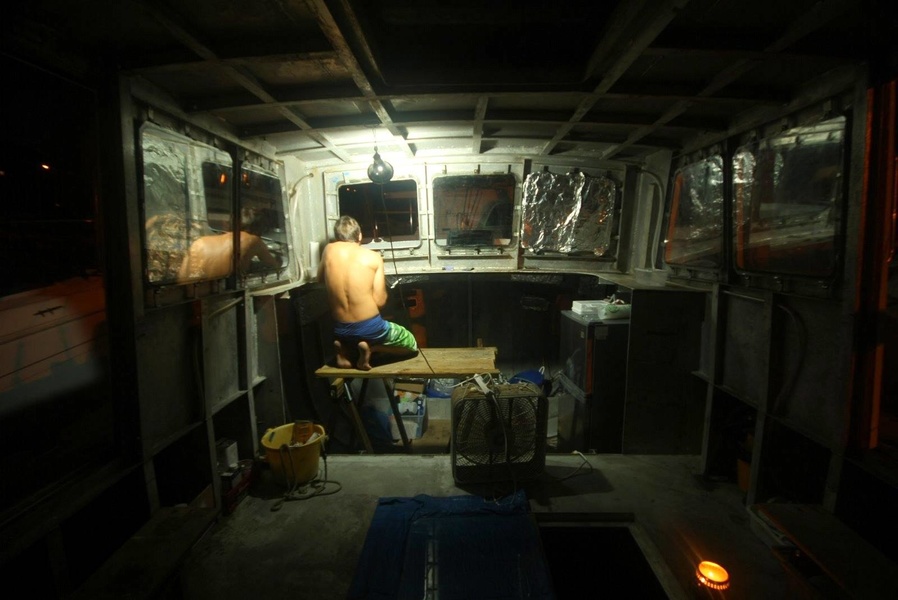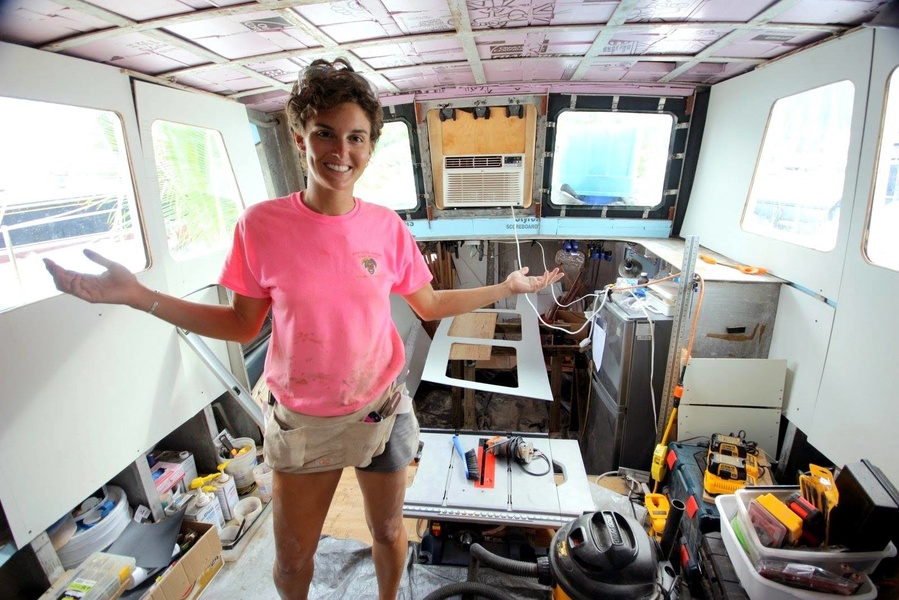 It took us a year and three months to rebuild the yacht, the whole time we lived on it. When we didn't have the money to pay for the marina berth, we would anchor near the mangroves.
We turned the boat into a kitchen using the reverse engineering method. We knew how many lumps of dough we had to make per day and how big the trays had to be - these two numbers dictated the size of the fridge.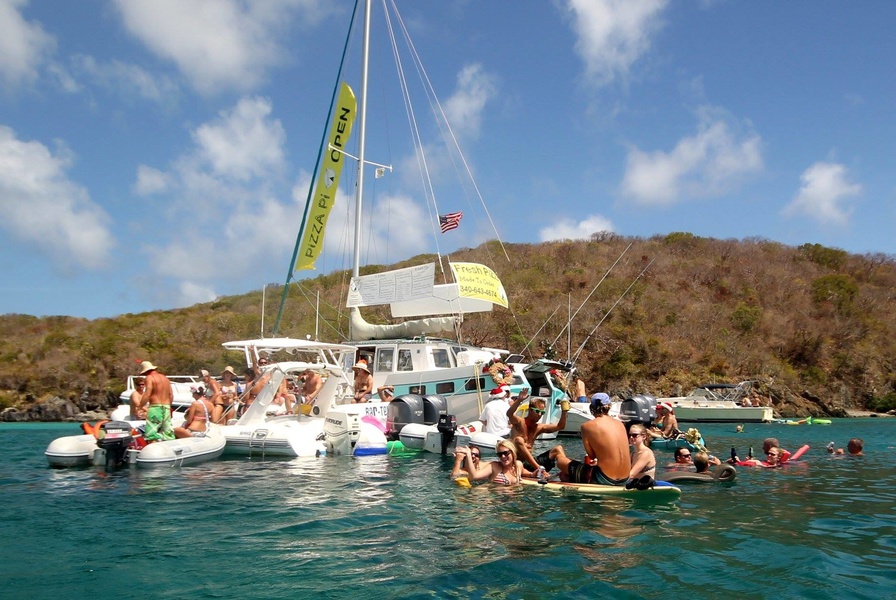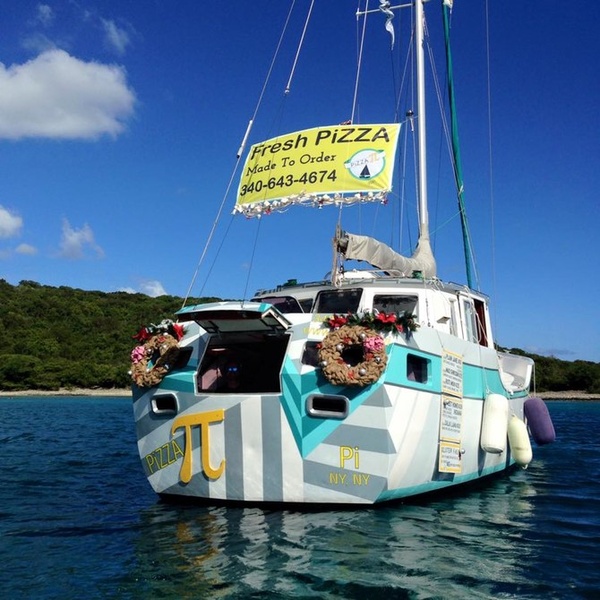 We have a large anchor that allows us to tie up four or five boats while they are waiting for an order or eating pizza and pulling away. On holidays (including March 14th, when we celebrate Pi»«Day) we throw another anchor, increasing the number of «berths» to nine. In addition, we have a small delivery boat. Delivery doubles the number of our customers.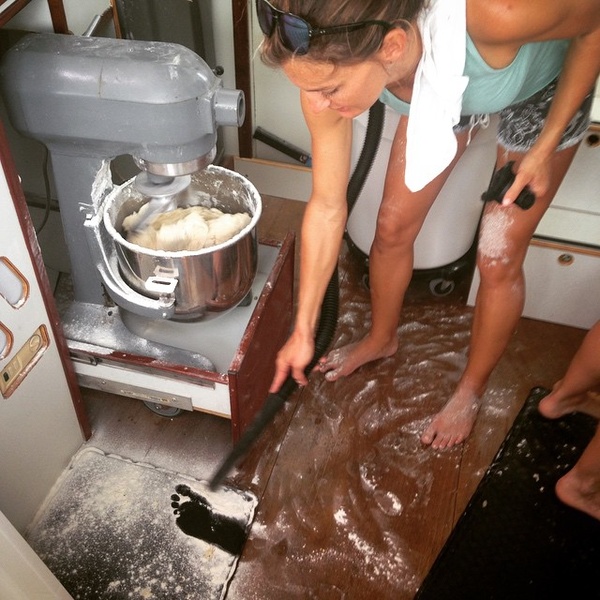 Starting a food business on a boat is not easy: you should at least be able to keep your balance well.
Everything always has to be cleaned and fixed, especially the knives. If something falls, oil, for example, it rolls all over the galley and makes a wild mess.
How do you find us? Radio 16, pizza-pi.com or just come in. We're anchored at Christmas Cove, west of St. Thomas.