British model Amy Willerton wrote about her experience in Clipper Round the World. Her article was published in The Huffington Post. We translated it for you.
In the summer of 2015, my manager asked me: «Do you know how to sail?» I replied: «No, why?» He explained that he had talked to the organisers of Clipper Round the World, they were interested in the possibility of my participation in the world.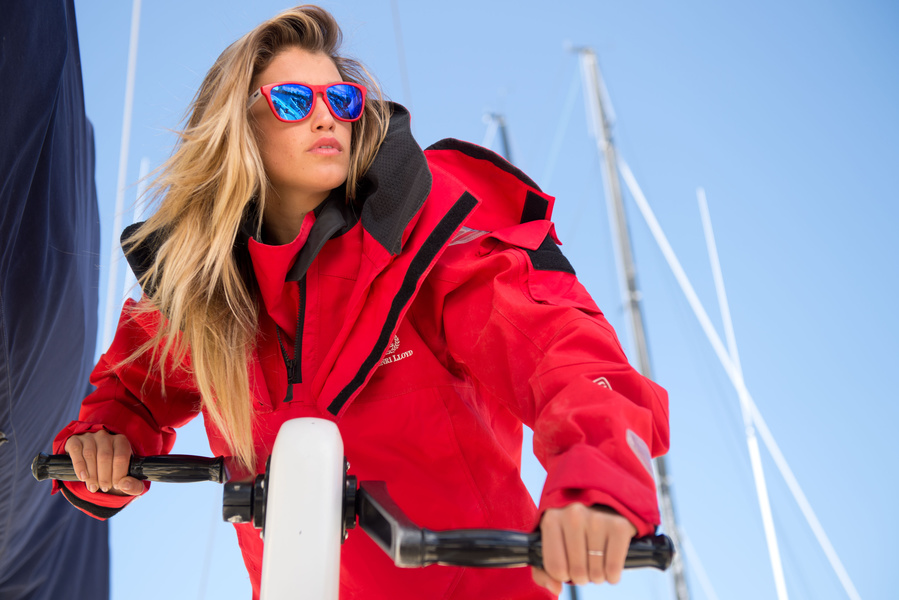 Going around the world without any experience in yachting, having never even been on a boat before, seemed like another exciting challenge in my life. However, I was somewhat concerned about the amount of time it would take. The race itself lasts 11 months, but I had to join one of its stages, lasting an average of 4 to 6 weeks. Plus four weeks of training at one of the Clipper Round the World bases, either in Portsmouth or Sydney. As a real British woman, I chose Australia, of course. I have long since ceased to wonder how sudden and unpredictable opportunities are given by fate. Instead, I accept them with gratitude as sources of new experience.
On a lovely windy evening, I flew from London to Sydney Harbour to meet my instructors and be on board for the first time. My nerves finally gave up when I saw the glamorous, yacht-dressed women appear one after the other.
Women? I was convinced that I would be the only girl.
Although I was told that this was the first time that one all-female crew was participating this year, I later found out that women make up a third of the total number of participants.
I looked down at my regular sportswear and thought I didn't belong among them: I don't even know how to dress properly, let alone anything else.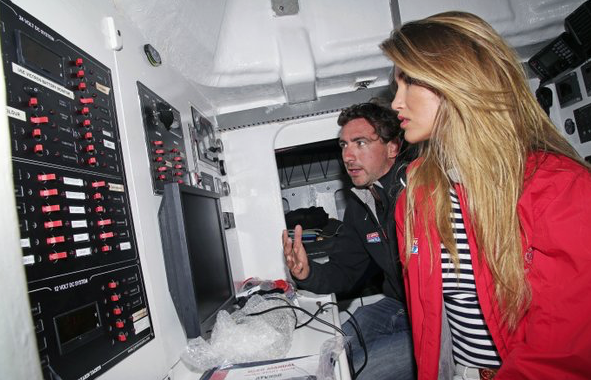 The first few days I was very worried about my ineptitude. I took a defensive stance against the other crew members. I usually make fun of myself, but here, every time someone made a joke about a stupid blonde model who couldn't do anything, I wanted to prove to them that I could do something, too. Luckily, I know myself well enough to admit it, take a deep breath and tell myself: you're not as helpless as you seem.
What can I say? It's been a long time since I've left my comfort zone, it's been a long time since I've found myself in a place where I don't know anyone, where I don't have anyone to talk to, and where all the skills I've learned before are useless.
It seemed like everyone around me was speaking a foreign language. Not only did I have to learn to sail, but I also had to learn the terminology.
My instructor, for example, could say: «Amy, go to starboard and spend the stakeshall». And I'm standing there thinking, "«What does that even mean ?»
The turning point came when another member of the crew, Min Ahn Vietnamese, joined us. The only man on board, he only spoke one word in English, and it was his own name. Min An was familiar with sailing because he worked on a tugboat, but he was so happy to be able to sail around the world that he learned English in just three weeks. And I said to myself, if he could do it, I could do it too.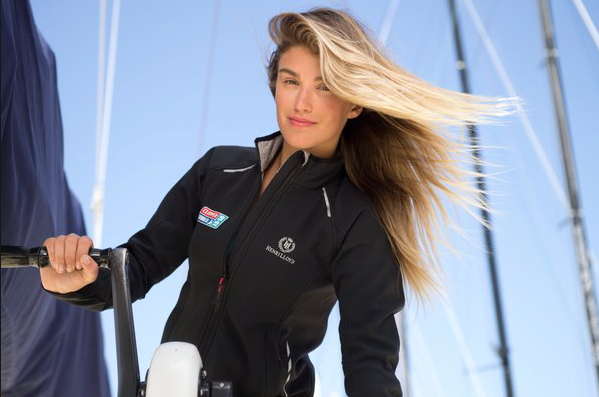 As the weeks of training went on, I became more and more confident. I learned that people with no experience were welcome to the race and that 40% of the participants had no experience in yachting before the training. This provides a unique opportunity for anyone to participate in the world - which is what I was signed up for: to prove that if you choose to take on this challenge, the only thing that holds you back is yourself.
Playing the mainsail, working with heavy rigging on a 70-foot yacht assumes that you are working as a team. You just can't handle it alone. In the middle of the ocean, in life-threatening conditions, we can't rely solely on ourselves: only everyone can get out together. Awareness of this fact led me to admit that all my life I have been a loner: both in work and travel. Sailing made me realize that I had never been on a team and taught me to be part of the whole.
When you connect with other team members, you start to slowly discover their life stories.
You discover their reasons for being here, from divorce to death to cancer.
You'll learn how they raised money, what they want to achieve with this experience. Motives for making the decision to run away from the world for 11 months in a small boat are usually quite fascinating.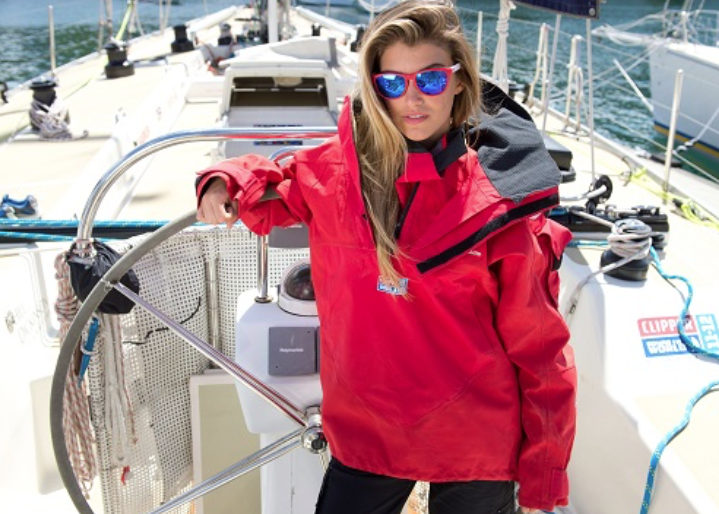 The first night I got up at the helm of the boat, a storm started. While the boat crashed into roaring waves at a 180-degree angle, the rain was pouring down on me.
It was three o'clock in the morning; I was squeezing the helm as the most expensive thing in my life, knowing that the best thing I could do in this situation was to keep doing my job.
It was like a normal life that Churchill once aptly spoke about: «When you go through hell, just keep going». You're going through a thousand trials with your team, and in the end that's what brings you together. It was a terrible night, but that's when I realized why people fall in love with yachting: for the incredible feeling of freedom and adrenaline.
Four weeks later I took a deep breath and finally returned to my normal condition, posing for a photo shoot that included using yachting equipment without assistance. Our photographer had escaped. I laughed a lot because I remembered the first photo shoot I did with the PR department of Clipper Race and Sir Robin Knox-Johnston. That photo shoot, also using equipment, was before my training, and I really didn't know what I was doing or why.