Superyachts have always been associated with a luxurious lifestyle. It is a way to get away from the problems and worries of hard land and relax in complete privacy or with close friends and family. Today, however, this idyllic picture is in jeopardy. The tranquility on board is being disrupted by paparazzi, thieves, intruders and even«pirates.».
The word «"pirates" has» long lost its real meaning thanks to Hollywood writers and adventure novels. Some still consider them to be freedom-loving democrats who know no fear and act in accordance with the code of honor. In fact, reality, as is often the case, is little like fiction, and off the coast of Africa, in the Straits of Aden and Malacca, thugs of the sea have long been filling up. In 2017, off the coast of Latin America and the Caribbean, pirate activity increased by 163%.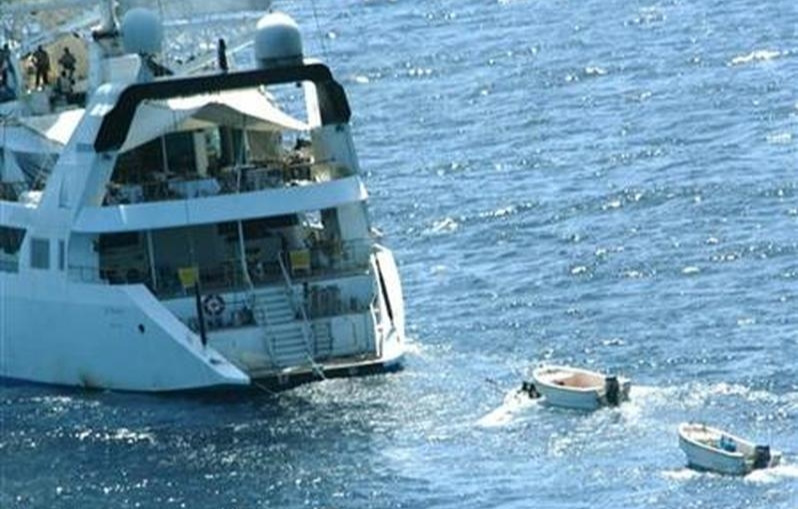 In order to always be in charge of the situation, yacht owners have to provide their boat with advanced safety equipment that costs a lot of money. Rik Glauert of the South China Morning Post and Julia Zaltzman of the Robb Report spoke to yacht security professionals about the threats that await sailors and how to protect themselves from them.

Calm is not cheap.
According to SuperyachtME's yachting expert and owner Harley O'Neill, installing security systems takes up to a quarter of the total cost of building a boat, and maintaining these systems takes up to 30 percent of the daily cost of maintaining a boat.
The safety of millionaires and billionaires is now a multi-billion dollar industry.
An American owner of an 85-meter boat who wishes to remain unnamed tells about his fears:
«The boat's not a toy, it's part of my portfolio. I have to be sure of safety and privacy, both for my own and my family's sake. It's the only way I can feel comfortable on board».
Despite her strong associations with a comfortable, even bohemian life, a superyacht can be a source of enormous stress. Affluent seafarers are often victims of thieves, paparazzi, kidnappers or even, as we mentioned, pirates. In recent years not only the centuries-old tradition of boarding has become a nervous issue for yacht owners, but also for cybersecurity. Modern yachts are always equipped with super-powered computers that can be vulnerable to organized hacker attacks. Even privacy, which so far has not been a problem, cannot be guaranteed today due to the widespread use of ATVs and underwater drones.
All of this makes it clear that in today's world, there is no avoiding additional safety costs. Now the future owners are thinking not only about what wood their furniture will be made of or what style to decorate their cabin, but also about ultra-modern military equipment.
«Using a thermal imaging camera, a short range radar and an echo sounder, we can create a kind of 'virtual bubble' around the ship, that is to say, guarantee that any target - in the air or underwater - can be detected and tracked," O'Neill says. - These are the things you don't want to save money on...».
Advanced security technology
Those who have not contacted a yacht for several years may find a number of new problems that did not previously exist. And security technology is developing so rapidly that all previous developments seem to be unremarkable and obsolete.
Ortega, for example, is a small submarine for one, two or three people. They can be used for patrols and do not require special equipment such as cranes or hoists. And the Lifepod is a rescue capsule that allows you to leave the boat in seconds.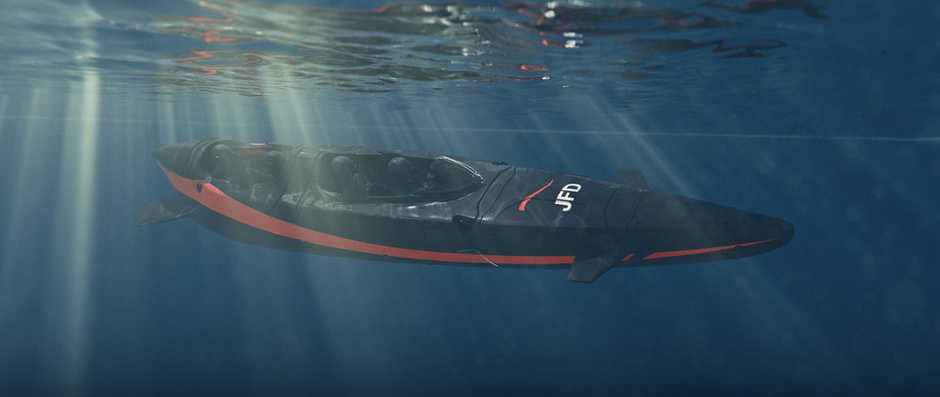 Drones are one of the newest challenges for safety experts. There are many ways to deal with them. For example, you can jam data transmission and the satellite navigation system. It is possible to disable the drone altogether, but many people are afraid of the real possibility that an unwanted guest who has lost control will inadvertently damage the yacht. British security consultancy Search Systems has developed a device called «SparrowHawk» to physically intercept the drone in the air.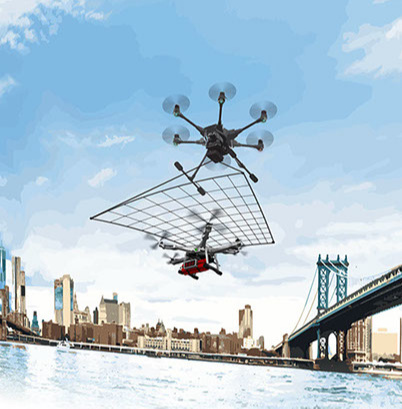 The German company MYLK has developed an incredibly powerful lighting system that will prevent any attempt to take pictures of the boat.
Modern technologies of protection are entered in interiors of chic yachts and do not break their shape. Elegant«»systems is a hobby of firm Frankentek about which vice-president Michael Pavluk loves to tell. His company allows for the careful integration of deck sensors, surveillance and thermal imaging cameras, radars, sonar and satellite communications. All of this can be controlled via a touch panel with an intuitive interface.
The war against pirates
No one will deny that privacy encroachments by newspapers, drone operators and other troublemakers are a problem, but they all pale in the face of real pirates who are not afraid to use firearms. There are many ways to fight back against unwelcome guests.
Experienced Captain Michael Schueler highlights a long-range acoustic device (APADD, or LRAD) to stun attackers. According to him, the device proved»to be «excellent when the 60-meter «Linda Lou» was attempted to be boarded by pirates who intercepted the ship on its way to the Abu Dhabi Boat Show. According to Shuler, it was the LRAD that proved to be the most effective (and expensive - about $20,000) method of protection against pirates at the time, and this method worked until the boat was protected by a British Navy ship. Another method of protection against pirates is using a blind laser, whose function is clear from the name. Both devices were used by the crew with the same efficiency both at night and during the day.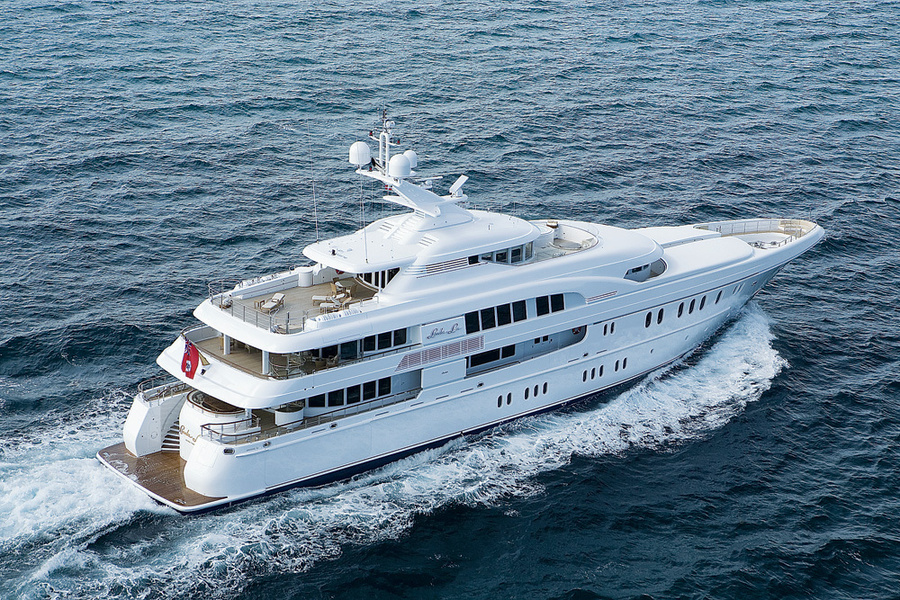 But these are children's toys compared to more modern and expensive devices such as the Active Denial System, popularly called the «pain beam.
ADS, which can be bought for about $5 million, causes an intolerable burn to the victim, but does not cause injury.
If the intruders do manage to get on board, you can use the so-called security fog«: this»security system creates a dense smoke screen and is able to significantly slow down uninvited guests.
Security cameras, door locking systems and pressure sensors are a more standard set that is familiar to almost every boat owner. In areas of high risk, it is recommended to be accompanied by security personnel. The use of a retractable electric fence and sonar is also difficult to overstate.
«The main thing is to come up with a plan, and then a drill, a drill with a crew...," says Schuler. - That's what helped the most. We used barbed wire on the swim platform; we had signal pistols and ropes that could be used to slow enemy boats down and disable their propellers».
The barbed wire does not add aesthetics, but its effectiveness is beyond doubt. It should be placed in a beach club. While the yacht is in dangerous waters, ideally there should be no guests on board and no one should swim.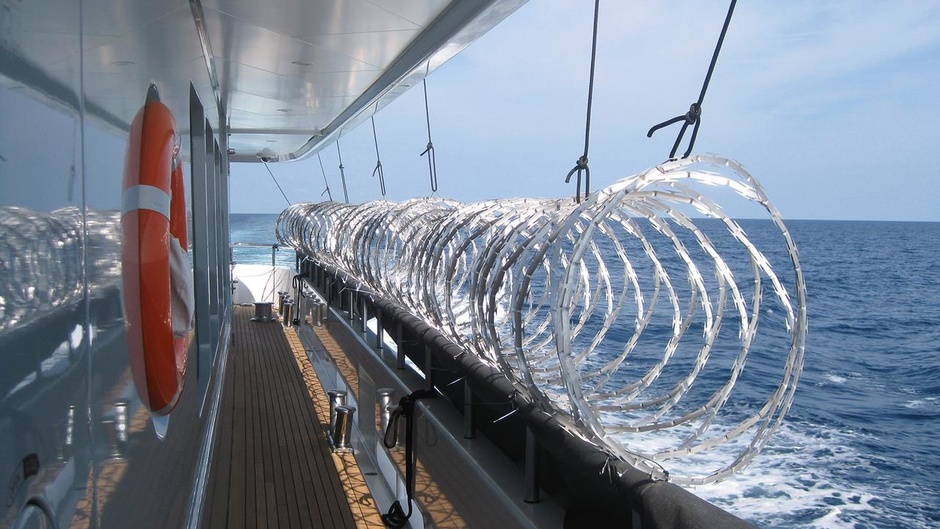 It is also recommended to close windows with metal shutters and turn off the Automatic Identification System (AIS) and navigation lights. This can reduce the visibility of the ship; if you leave the AIS on, it is important to constantly broadcast the status «of the armed guard unit on board» - this can be intimidating.
«As soon as you notice the danger, before the first shot, be sure to gather the entire crew except the captain, in the "citadel," adds another captain from Hampton Baze in New York State. - The place for the Citadel is chosen based on the ability to isolate the room from the rest of the yacht and block any attempt to get there from outside».
As a rule, a crew citadel was used, but there are other options. Thus, on the above mentioned Linda Lou the role of the citadel is given to the engine room.
And finally, you can always use a water cannon and try «to wash» off the attackers. This also slows down the pirates' boats.
To feel like James Bond.
Under the leadership of Ed Hill, a squad of British ex-Special Forces and Royal Marines. When superyachts wade into particularly dangerous waters, he and his commandos may accompany the boats. Such missions last from a few days to a few months.
More recently, a 55-metre yacht and pirates clashed in the Strait of Malacca. Hill's team used a heavy-duty searchlight, which immediately indicated to the attackers that there was a security team on board. The yacht started an anti-submarine zigzag, which caused the water to go into waves. This allowed several small boats to be turned over. Next in the battle were ropes that made it difficult for the propellers to work. The crew and the owner closed in the «citadel», and the pirates had nothing left but to retreat.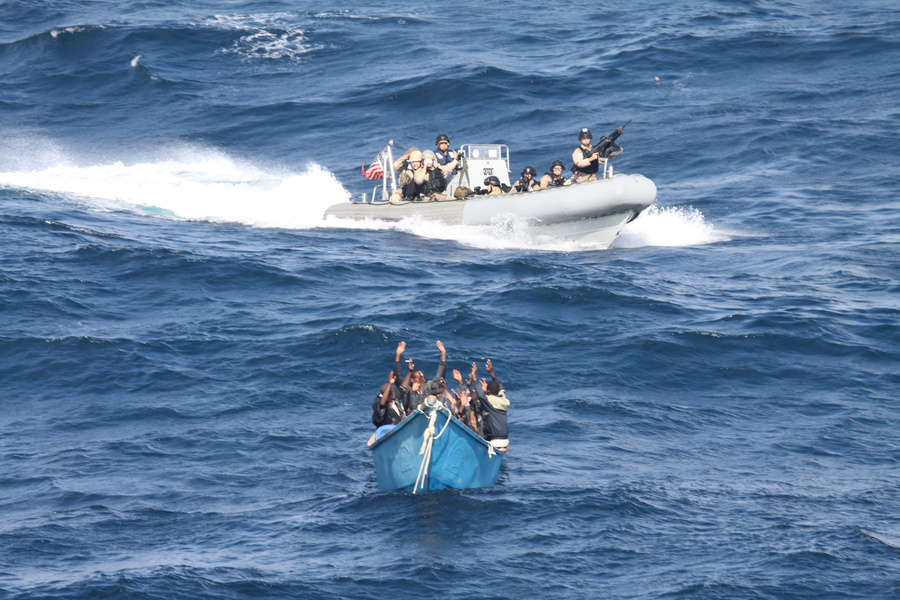 Yacht owners are attentive to the question of choosing a team that would be responsible for their safety. Orderly custodians must not only know their business and guarantee the tranquility of their clients, but also observe onboard etiquette.
«Our people fully understand superyacht culture and etiquette. They are always focused and ready for action, and that's important»to them," Hill says.
Someone will be scared away by the prospect of sea battle, but there are also those who find a kind of charm in spy gadgets straight from the bondage and high-tech lotions. In the port you may live in the sun, but in the middle of the ocean you can feel like a real super agent. And today, more and more adventure yacht owners are exploring unsafe areas ready to fight back against villains with the support of new technology and a personal guard.