It's hard not to notice the appearance of the new Blackwater team in RC44 class: not only the skull on the genacera, but also absolutely new people in the prestigious owner class. Graduates of Skolkovo business school and members of Skolkovo sailing club in a matter of weeks organized a team of Russian yachtsmen and declared themselves at the world championship in RC44 class in Sotogrand.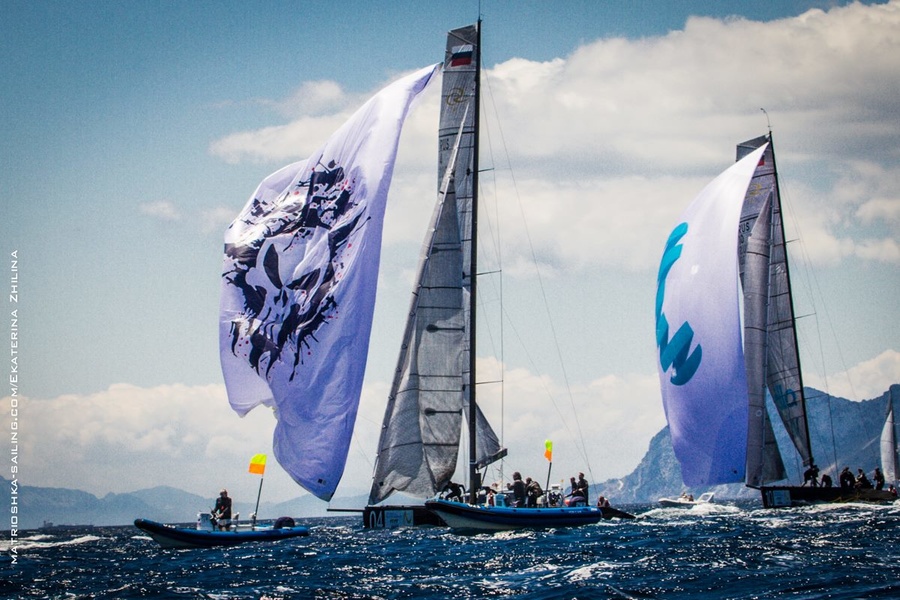 Sailing is always associated with prestige. For centuries, the world's business elite have competed against each other on the planet's oceans. So it is not surprising that ambitious and purposeful Russian businessmen try themselves in sailing. The RC44 class is the best choice for both character and budget testing.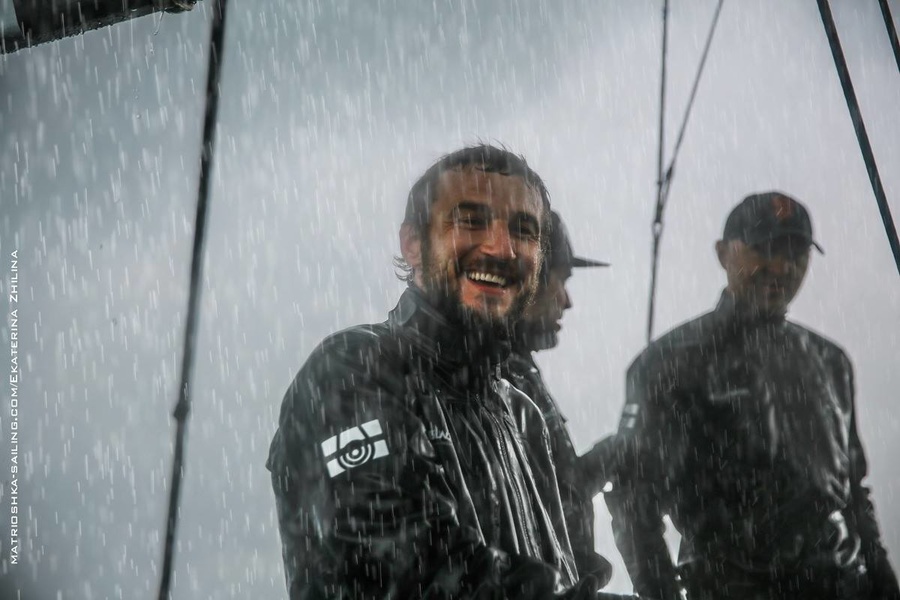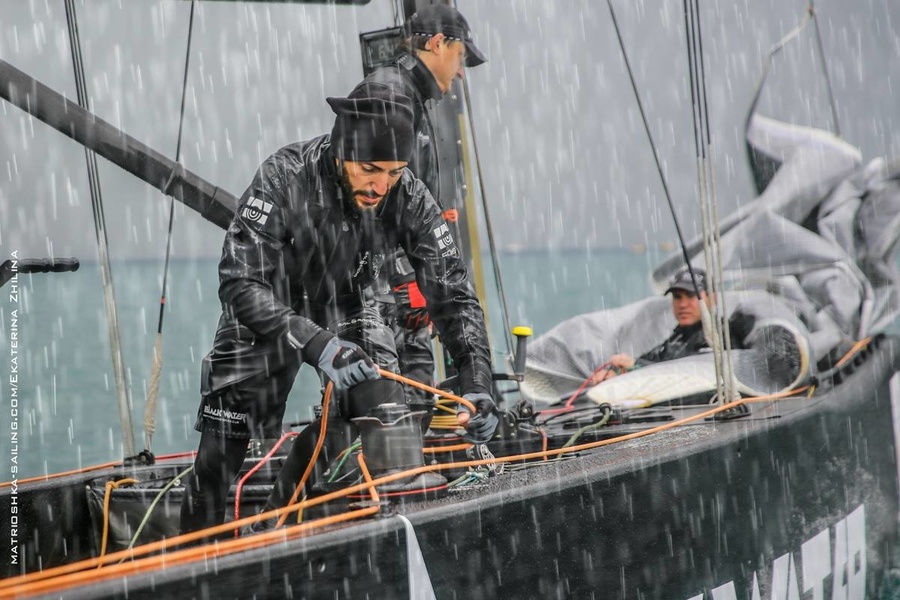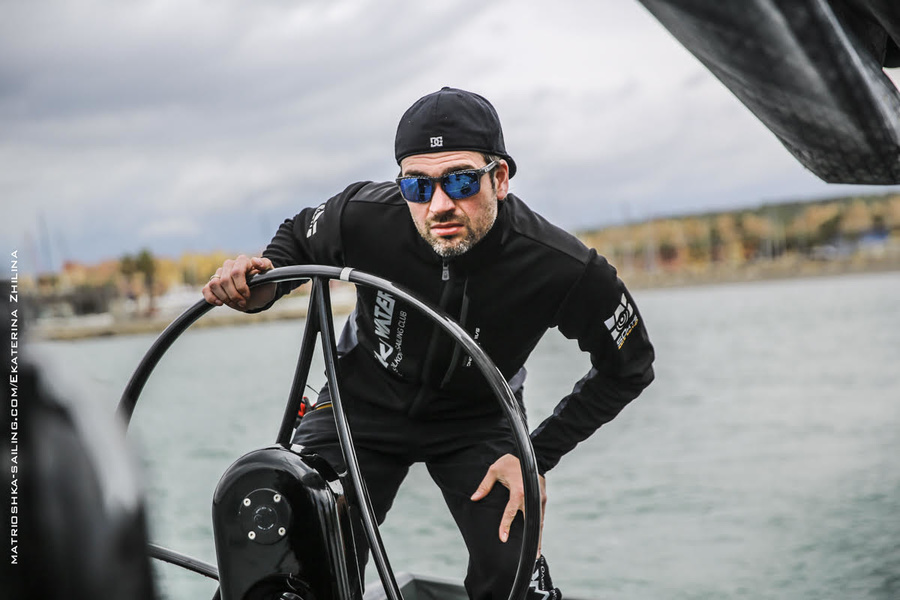 This year one of the strongest fleets in the world RC44 has a team of graduates from Skolkovo business school - Blackwater. The team has three owners: «Orbis Managing Partner» Maxim Merzlikin, Bin «Bank President's Advisor» Alexander Zaitsev and Andreas Savvidis, founder of retail chain Frame Moscow. They were distributed among themselves as follows: Maxim Merzlikin and Alexander Zaitsev are helmsmen, who replace each other in a day.
«In general, initially I wanted to be a tanker," says Alexander. - I tried it at training and understood that any mistake I made would cost us the boat. This position requires maximum concentration, and I sometimes get distracted. So we have a professional on the tank, at least for now».
Andreas Savvidis is in trimmer position. That's the kind of physical activity he's prepared for.
«I knew it wouldn't be easy," Andreas shared with us. - We have 3-4 races a day. For several months I was doing crossfitting with a personal trainer in the woods near our house in the Moscow region. I had to fight against laziness and busyness, to go to class in any weather, but now I feel that everything was not in vain».
Racing experience of the guys, though small, but allows them to feel confident on such a sports car as RC44. Alexander told us that their passion for sailing started during the «Executive Management» program at Skolkovo Business School:
«One of our classmates invited us to try it and we 'got hooked'. A club was organised, which is currently being replenished with participants and teams in various racing classes».
«Almost weekly we train at the Water Stadium at the Catherine Scudina PROYachting School, take part in the Melges 20 Winter Series in Monaco and the Geraglia Rolex Cup in Saint-Tropez. But of course, RC44 is another level».
«Our debut in Sotogrand at the World Championships can be called successful, despite the first place from the end. We wanted to do everything on our own and even for the match we decided to take the lead ourselves," says Maxim Merzlikin. - Recently we couldn't even imagine racing in the same fleet as such outstanding businessmen and yachtsmen, and now we will train and fight»back.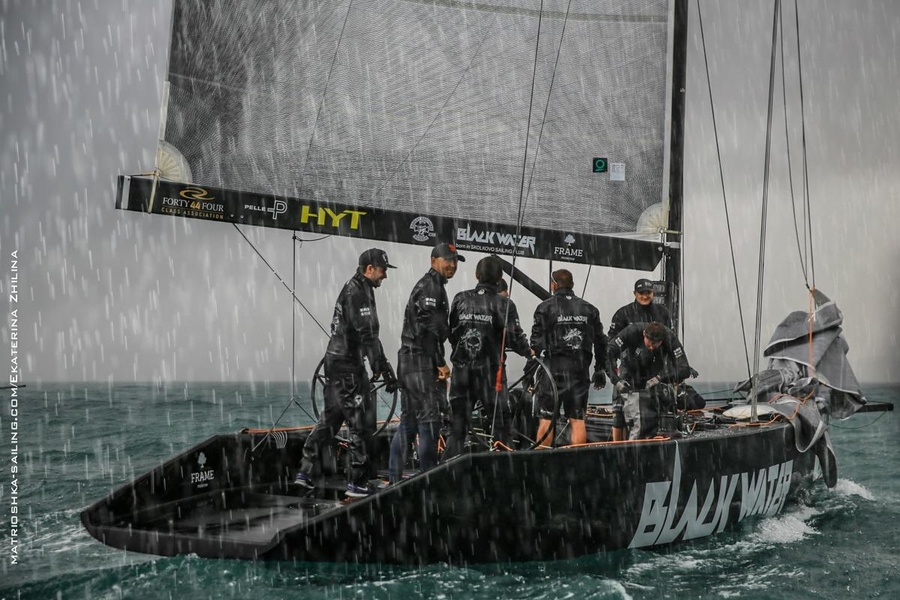 «I'm used to getting results fast. For example, we came to paintball for the first time and won the championship, got on motorcycles and went around everyone, and in sailing I immediately realized that it would not be easy and fast, you need experience»," said Alexander.
It is important that all Blackwater crew members are Russian yachtsmen. If before it was impossible to create a team without attracting foreigners, now ours have gained experience and are ready to compete on a par with New Zealanders, British and Italians. The crew consists of Tactical Konstantin Besputin, Grotto Primer Alexander Yekimov, Bowman Roman Konstantinov, Pitman Denis Rozhkov, Stacker Trimmer Yegor Larionov, Grinder and Sailor Manager Viktor Filippov.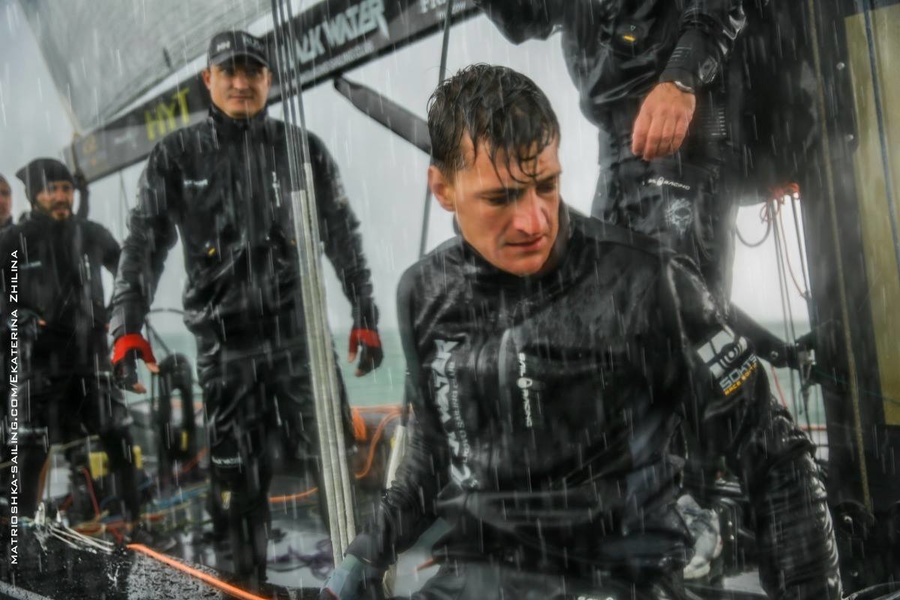 The name of the Blackwater team means «Black Water»in English.
«For us, it means something exciting and dangerous," Andreas explains. - It's like stepping into a stormy ocean at night, stepping into the enchanting unknown depths of the sea. That's how, spontaneously, we decided to participate in the RC44 competition. The will of chance and people we can trust made the dream a reality. Kirill Podolsky, RC44 participant since 2011, offered us his boat. He now has other projects in sailing, and he did not want to leave the crew and the boat without a job.
Our current team manager, skipper and friend Viktor Filippov, just left us no choice: "Guys, it's now or never!" Within 24 hours we gave a positive answer, not yet fully understanding where we got involved.
The yacht was taken to Valencia, where our first training camp took place. After getting to know our team members and spending a week with them, we started thinking about the right name. We wanted something audacious, non-standard for sailing, reflecting what we would do in everyday life».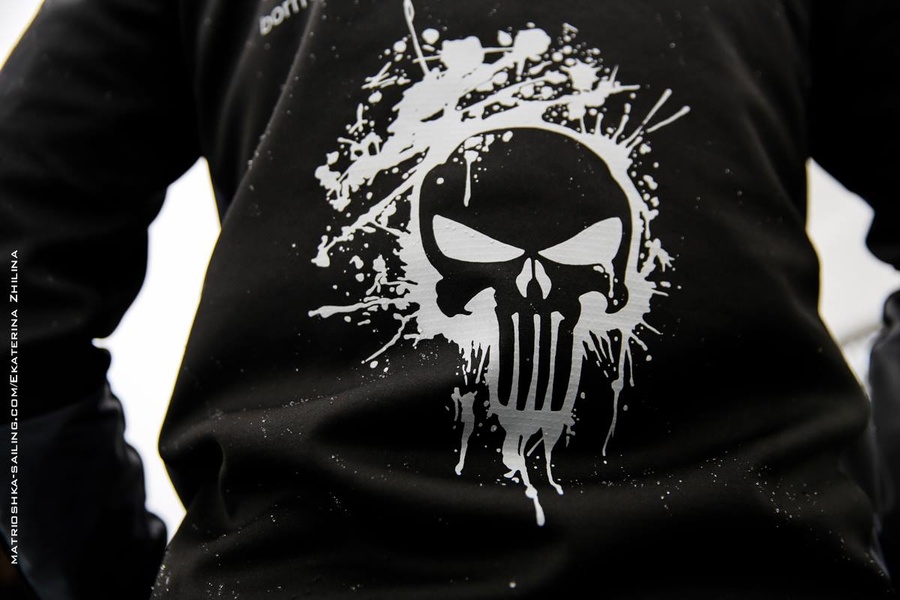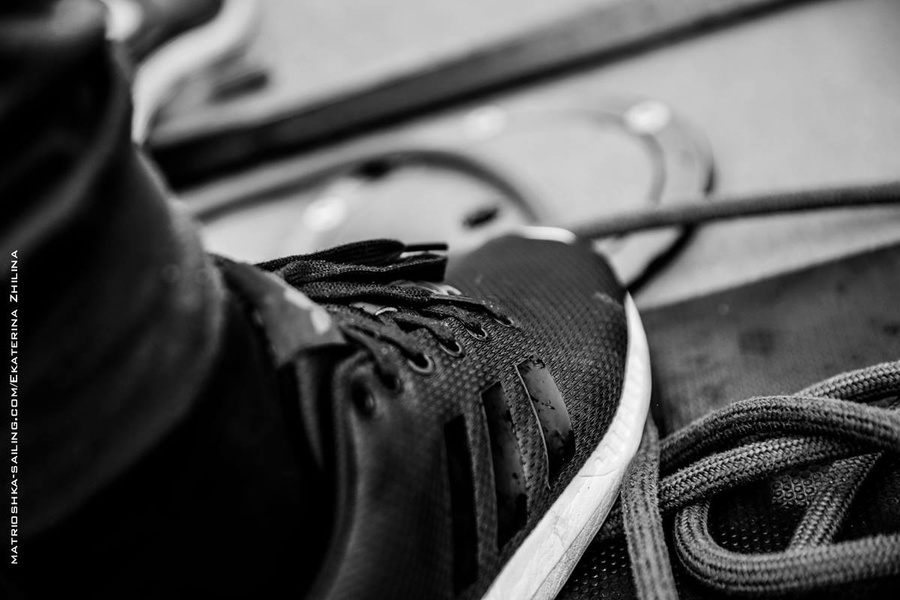 «I do Thai boxing and am the president of a biker club in Moscow, - told us Alexander. My tattooist, inspired by the logo of the famous comic book, suggested the skull in black splashes. RC44 - a yacht in black, even the sails are black. That's what struck us when we saw her alive in Malta. Black is stability and strength, confidence and ambition, strength and style. Let's call it Blackwater - we decided almost unanimously. The name of the team reflects our desperate interest in the unknown under the sign of style and confidence».
The RC44 competition season is in full swing. There will be 3 stages in Portsmouth, Cascais and Malta. You can follow the team's success on the official Facebook and instagram page.