From 27 to 30 September, Hercule Port of Monaco will be even more luxurious than usual, with 125 superyachts on display and 42 world premieres. The largest exhibits are approaching 100 metres in size, an unprecedented scale even for the Monaco Yacht Show with its focus on luxury boats. Boat International has compiled a list of the largest yachts MYS 2017.
10. Apogee is 62.5 meters.
We will start the countdown with Apogee, launched in 2003 by the Italian yard Codecasa and refitted in 2009. This boat, currently for sale through Merle Wood & Associates, boasts rich interiors with mahogany and rosewood finishes created by Franco and Anna Della Role. The interior spaces of the yacht are imbued with the spirit of the Old World, while offering all the benefits of the 21st century.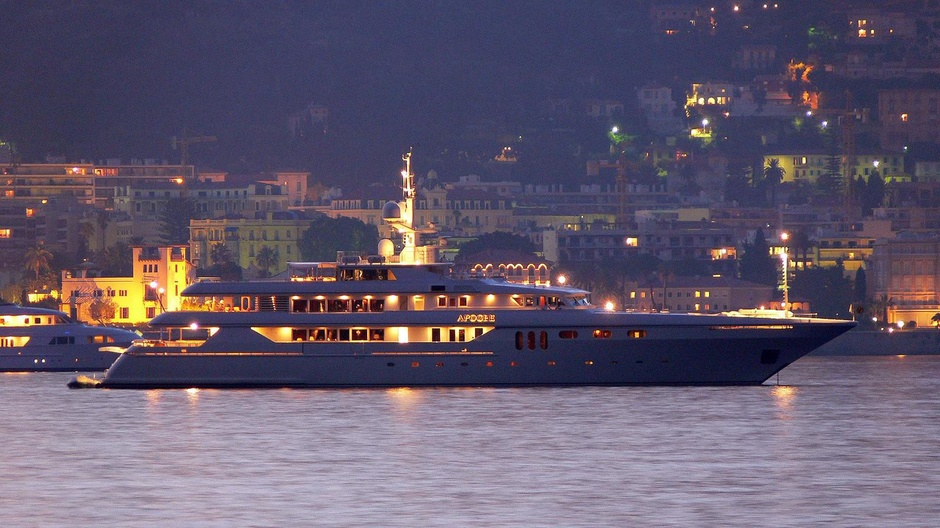 9. Infinite Shades - 65.7 metres
Infinite Shades is part of the vast fleet that Burgess is taking to the Monaco Yacht Show. This semi-custom model Amels Limited Editions 212 used a win-win combination of Tim Heywood's exterior and Winch Design interiors. Its chip is a natural light-filled dining room under a glass hood, where 12 guests can enjoy a round table meal like the Knights of King Arthur. The center of attraction on the open deck is the pool with an aqua bar.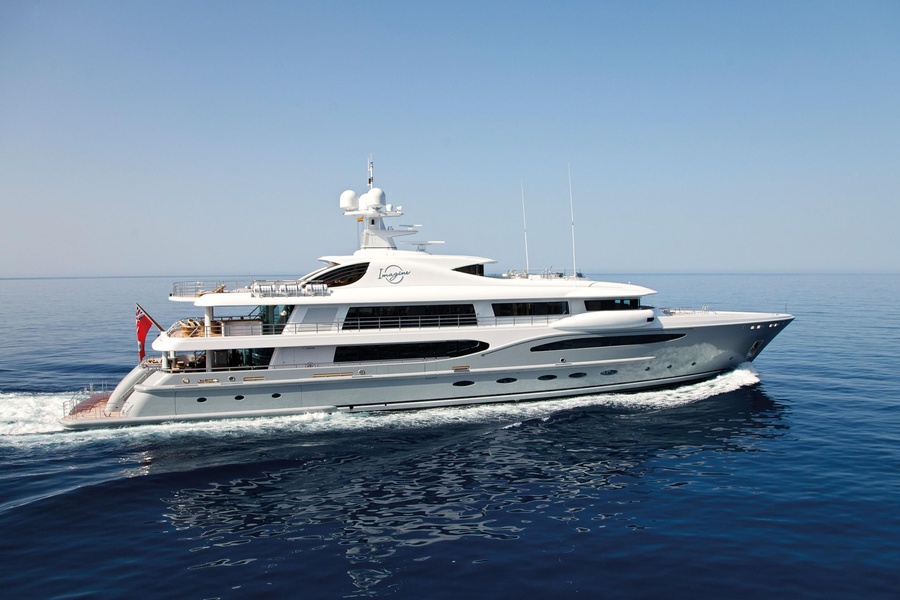 8. Okto - 66.4 meters
Okto becomes something of a bot show symbol in Monaco. For the third year in a row, this incredibly quiet 66-metre ISA superyacht adorns the port of Hercule with her presence. On sale together with Merle Wood & Associates and Fraser, Okto is the real queen of the evening thanks to the three shades of underwater illumination of her overflow pool aft.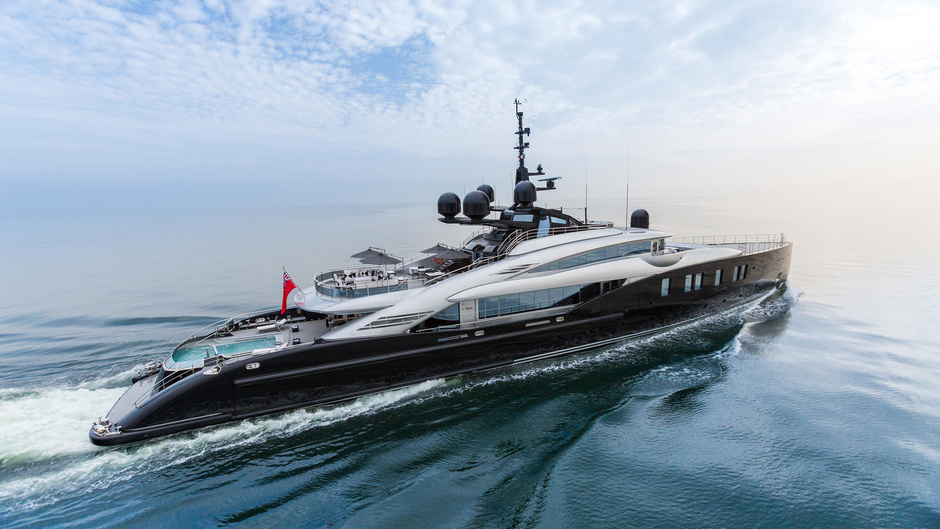 7. Seasense - 67 meters.
Launched in April, the new 67-meter Benetti Seasense is still surrounded by a veil of secrecy. Dutch naval architects Cor D Rover first worked with Benetti on her exterior and the interiors were painted by the Los Angeles studio Area, her first work in the yachting industry. We look forward to discovering all the secrets in Monaco!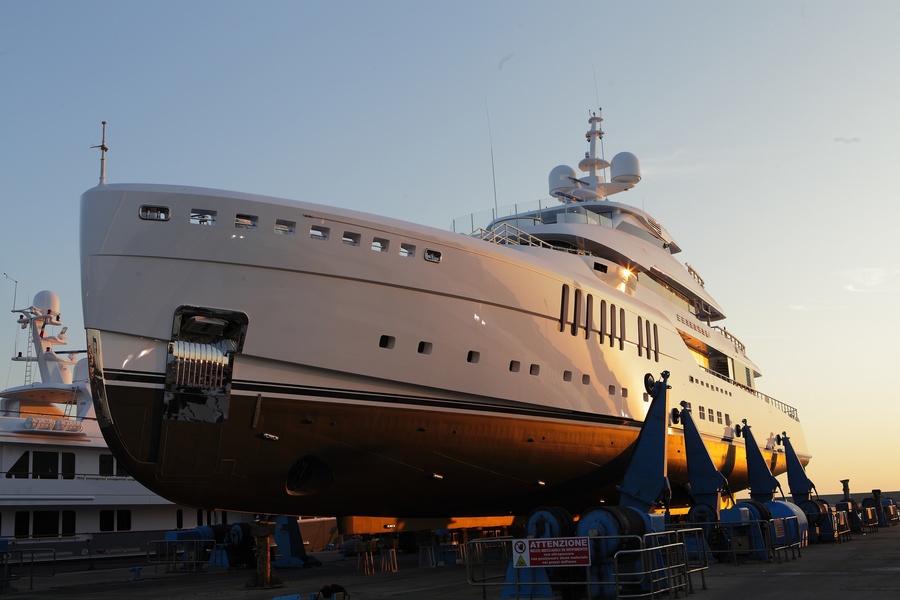 6. Martha Ann - 70.2 meters
One of the most expensive yachts on the market, Martha Ann was built in the prestigious German shipyard Lürssen and designed by the famous Dutchman Espen Øino. The interiors of this megayacht from Francois Zuretti with a total area of more than 12 thousand square meters are decorated with mahogany panels, marble and onyx are used as countertop materials. Built in 2008, Martha Ann is up for sale by the brokers Burgess and IYC.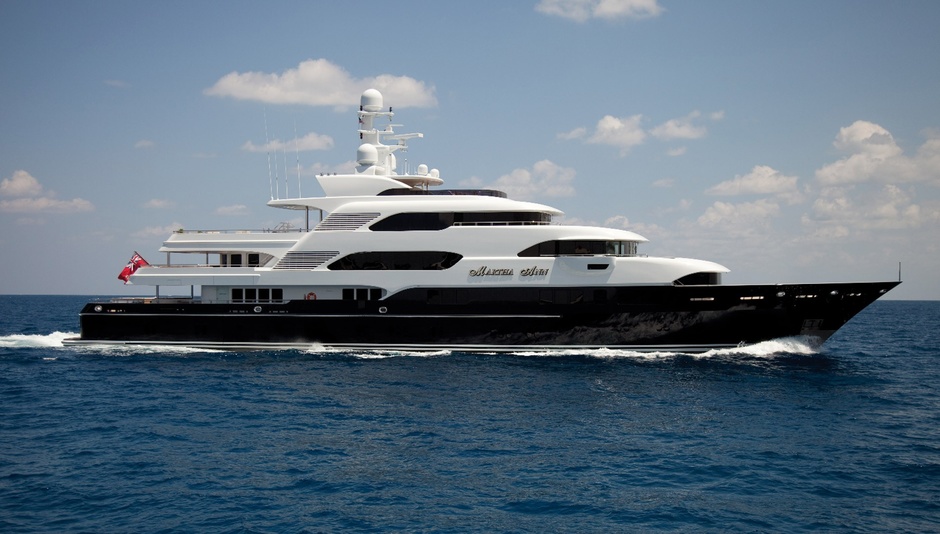 5. Project 783 - 73.51 meters
Mega-yacht Nobiskrug with exterior styling from Reymond Langton Design and stylish interiors from Mark Berryman Project 783 was recently put up for sale by Imperial Yachts. It is for sale together with the 67.15m support vessel from Damen, which will also be on display in Monaco. Among the many reasons to buy the Project 783 is a master suite with a retractable terrace and two entire cinemas, one in the open air and one indoors.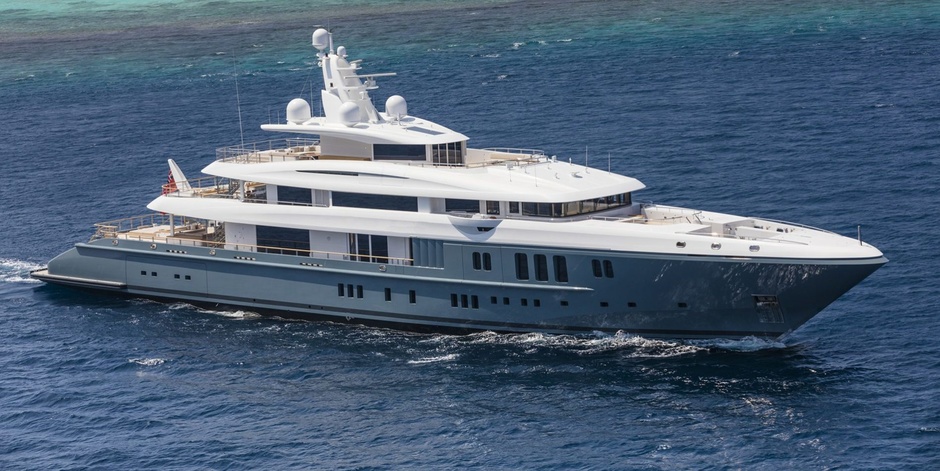 4. Cloud 9 - 74 meters
One of the most anticipated new yachts at the Monaco Yacht Show, Cloud 9 was launched from CRN in May. The greatest sign of success is the owner's satisfaction, and this masterpiece of Zuccon designers has it all. «It takes a lot of energy, passion and enthusiasm to build something so magnificent»," admitted the Australian owner of Cloud 9 in an interview with Boat International.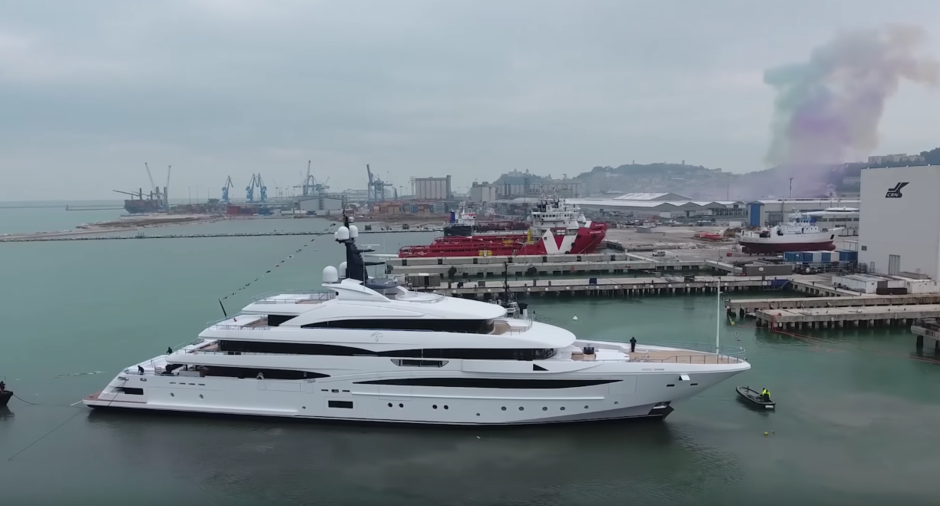 3. Legend - 77.4 meters
Legend, which has just completed its first season in Antarctica, will add a stern Nordic beauty to the Monaco Yacht Show. First launched in 1974 by IHC Verschure as a Soviet icebreaker, it was rebuilt and extended by Icon Yachts in 2016. Now this magnificent explorer is up for sale by Fraser. For those who are lucky enough to board the Legend, we recommend going straight to her Balinese Spa, a true design marvel.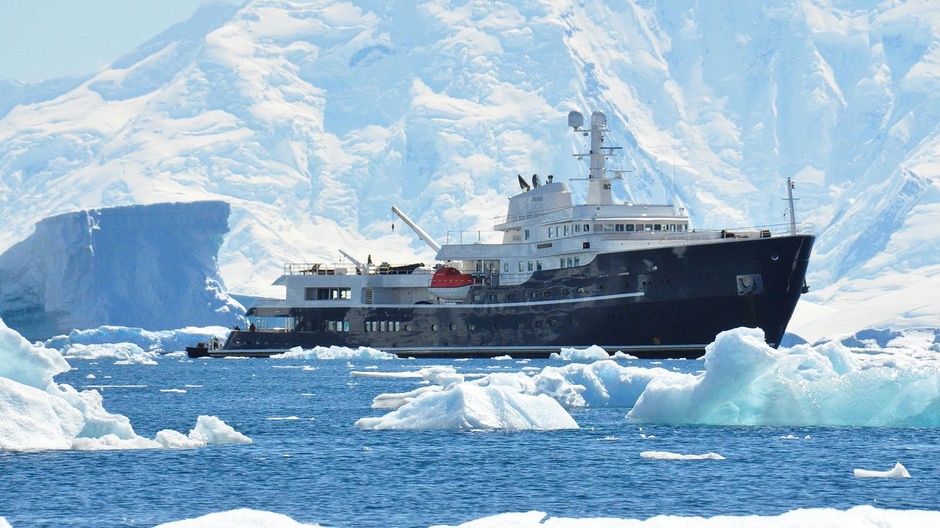 2. Areti - 85 metres.
In previous years Areti would have easily become the largest yacht show in Monaco, but this year it is only in second place, which is a further indication of how strong the MYS superyacht fleet has become. Designed by Winch and built by Lürssen in July 2017, she is fully compliant with PYC (Passenger Yacht Code) requirements, which means she can receive up to 18 people aboard against 12 allowed by Lloyd's class.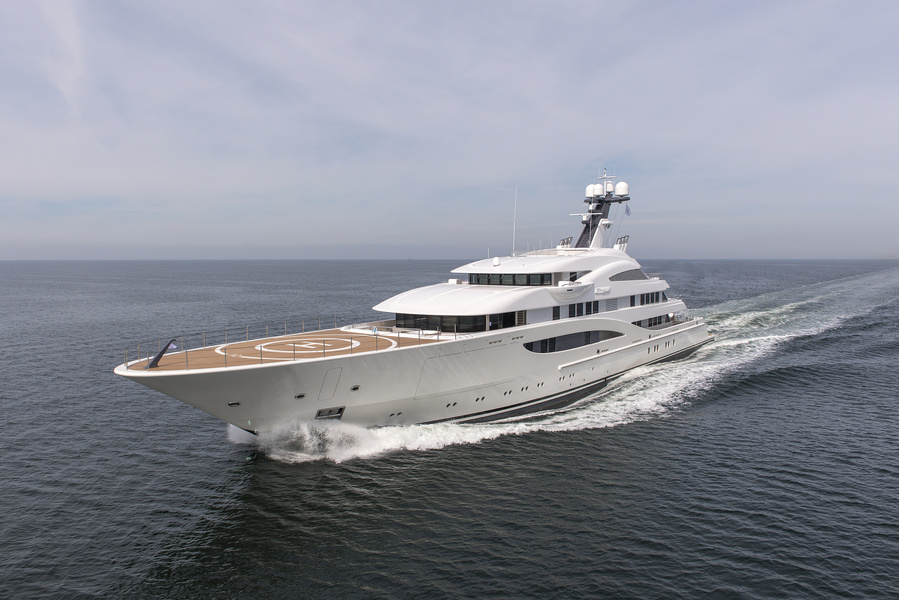 1. Aquarius - 92 meters
Launched by Feadship at the end of 2016, the Aquarius will finally appear to the public at the 2017 Monaco Yacht Show. The stylistics of its exterior and interior are created by Sinot Exclusive Yacht Design, the naval architecture designed by De Voogt. The owner is a renowned art collector, but it is not yet known whether his collection will arrive in Monaco aboard the Aquarius.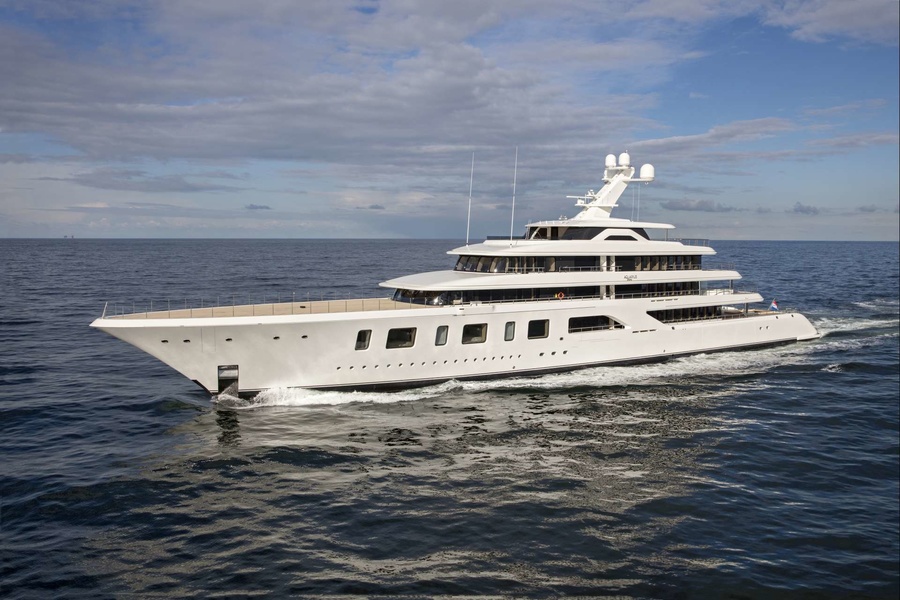 It is rumoured that the Monaco Yacht Show will be visited by an even more impressive yacht of 107m, the Ulysses Explorer from Kleven. But even without it, the MYS 2017 will clearly be the event of the year for those who will be in port Hercule from 27 to 30 September.