Today the Dubai International Boat Show started in the UAE. The event, organised at the Dubai Channel in the Jumeirah area, attracts thousands of exhibitors and visitors from around the world every year. Below is a list of boats to look out for if you are in Dubai from 27 February to 3 March.
Chakra
The 86 meter Chakra was originally conceived as a floating mobile meteorological station. It was 13 meters shorter and had a different name - Salem. Global redevelopment in 2016 transformed Salem into Chakra: a 73-metre weather vessel into an 86-metre classic superyacht. Her once yellow hull was repainted white with copper and deep brown accents, and an additional deck with beautiful sea views was added to the bridge.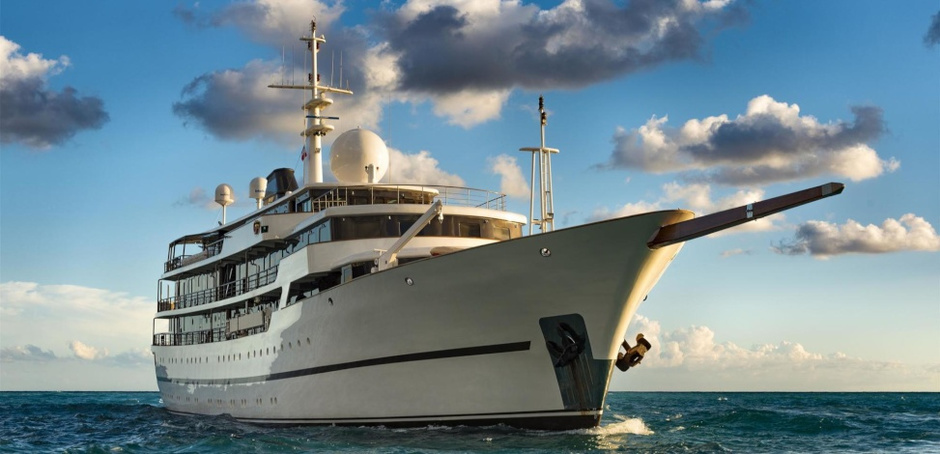 Serenity
The fully aluminium 72 metre Serenity was built by Austal Australia. The exterior and interior of the boat were also designed there. The yacht has just been thoroughly modernized by the design studios Luiz de Basto and AskDeco. The results of the refit can be seen on a boat show in Dubai.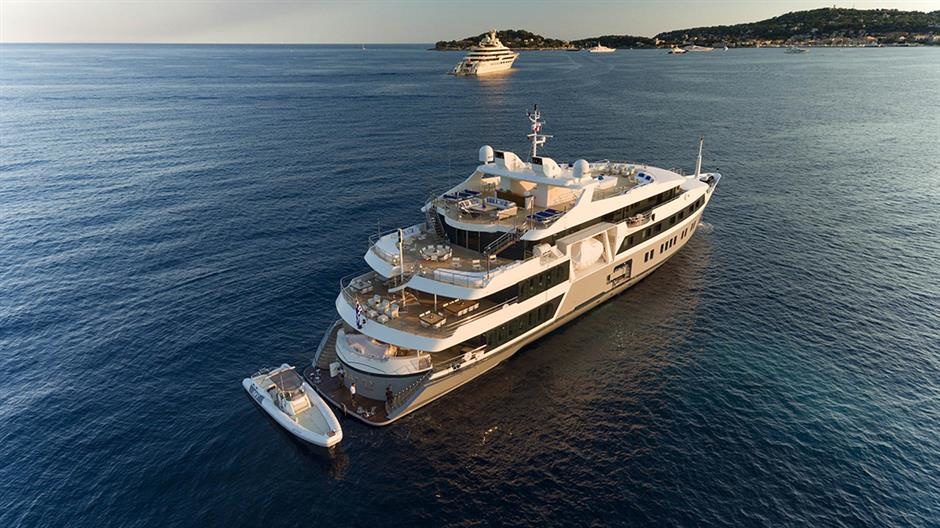 Sunseeker 95
Sunseeker sees the 95 as a demonstration of the yard's future plans to build even larger boats. The Sunseeker 95 incorporates the latest in design thinking and innovative construction technology, demonstrating the direction in which the design of Sunseeker's new older models will evolve. It is spacious, yet compact and elegant, combining superyacht character with practical layouts that give the owner even more flexibility and freedom in living on board.
Majesty 100
First unveiled at a boat show in Dubai last year, the 31.68-meter Majesty 100 is known primarily for its convertible flybridge. The closed front of the flybridge is transformed into a semi-open, with the side glass panels and sliding doors lowered.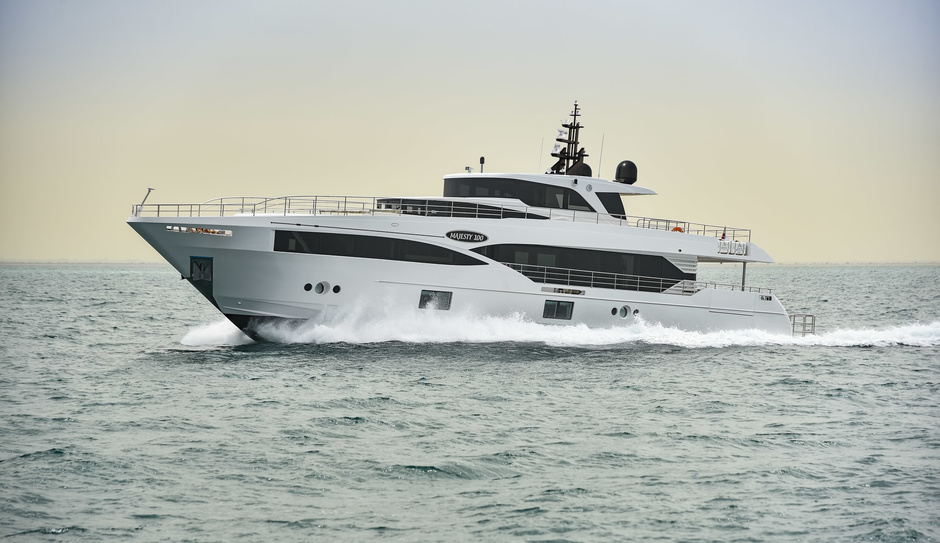 Riva 100 Corsaro
The Riva 100 Corsaro, a 29-metre GRP gliding yacht with exterior and interior by Officina Italiana Design, which the Italian shipyard introduced in November 2016, is equipped with a patented hydraulic bathing platform that can be lowered to different heights, creating both a seawater pool and a floodable tender garage.