The publishers of Europe's largest yacht magazines have identified yachts worthy of wearing European Boat 2018 round stickers «in» red (for motors) and blue (for sailboats). Among sailing yachts the award was given for the 15th time. The best motorboat of the year was chosen for the 12th time.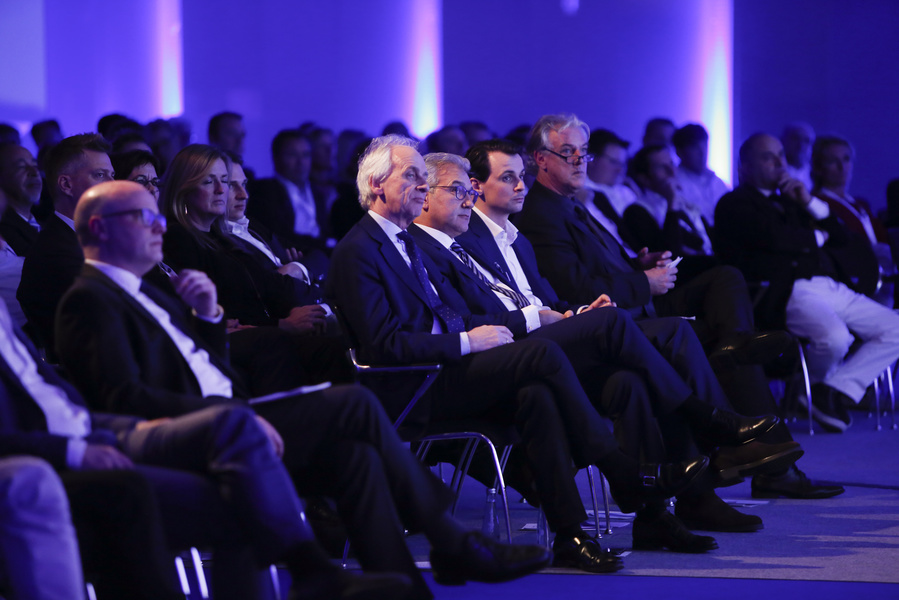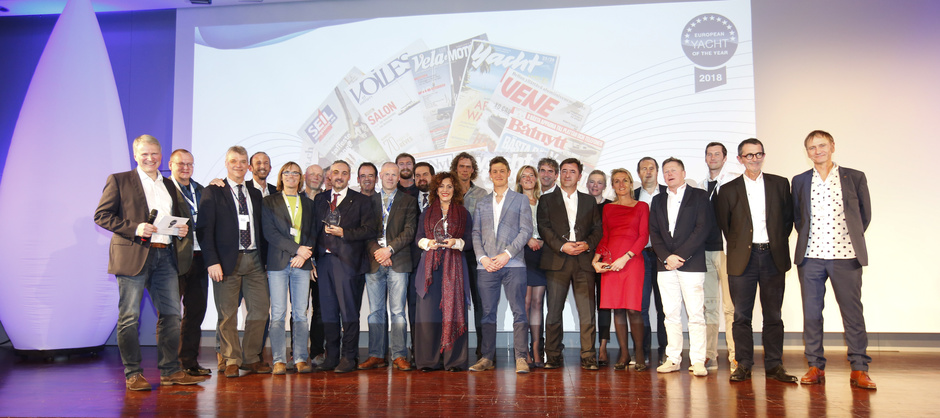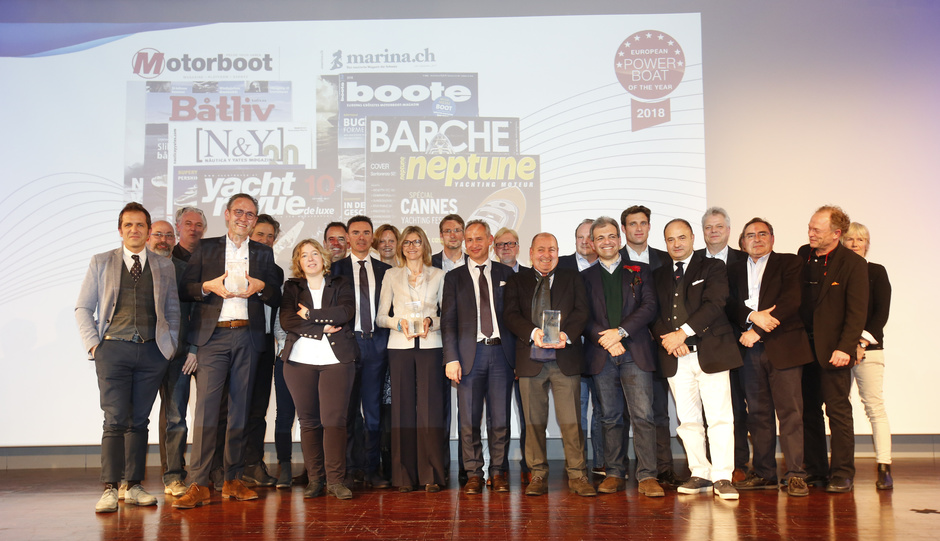 Best Sailing Boats of the Year
Best family cruiser
Nominees: Beneteau Oceanis 51, Hanse 548, Jeanneau Sun Odyssey 440
Winner: Jeanneau Sun Odyssey 440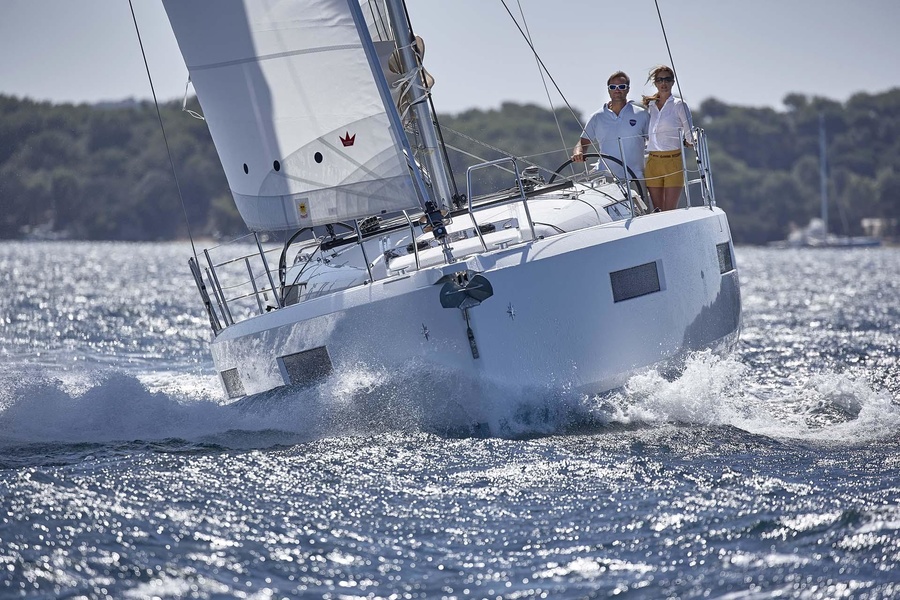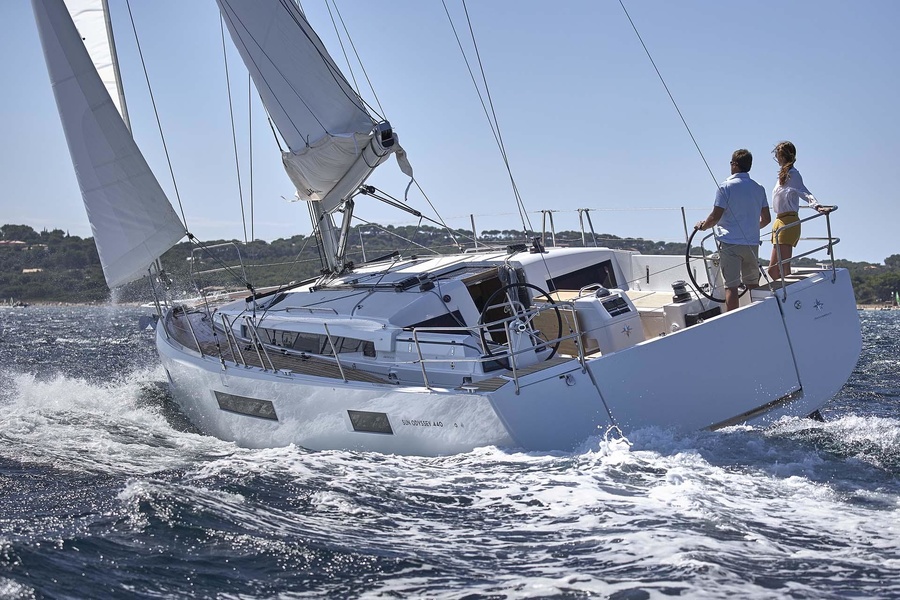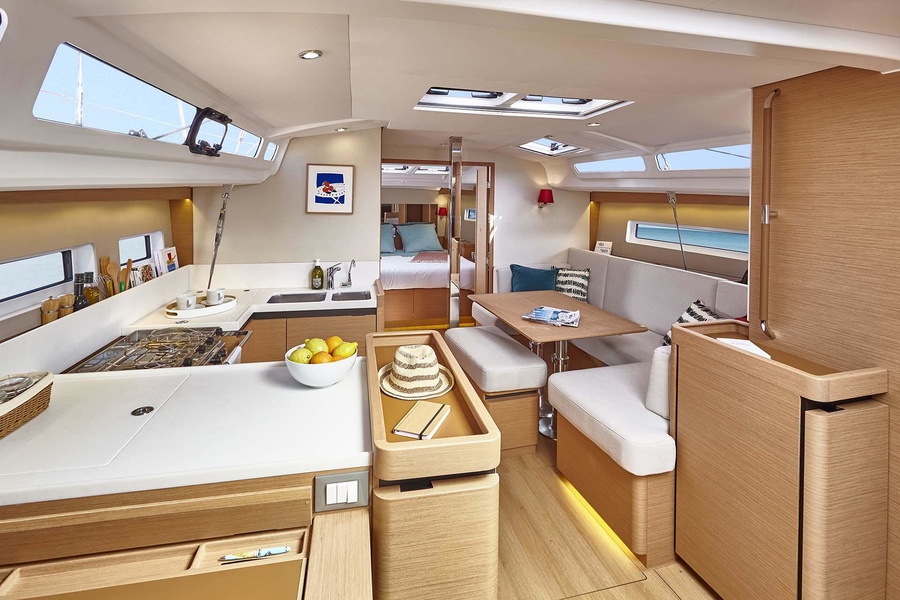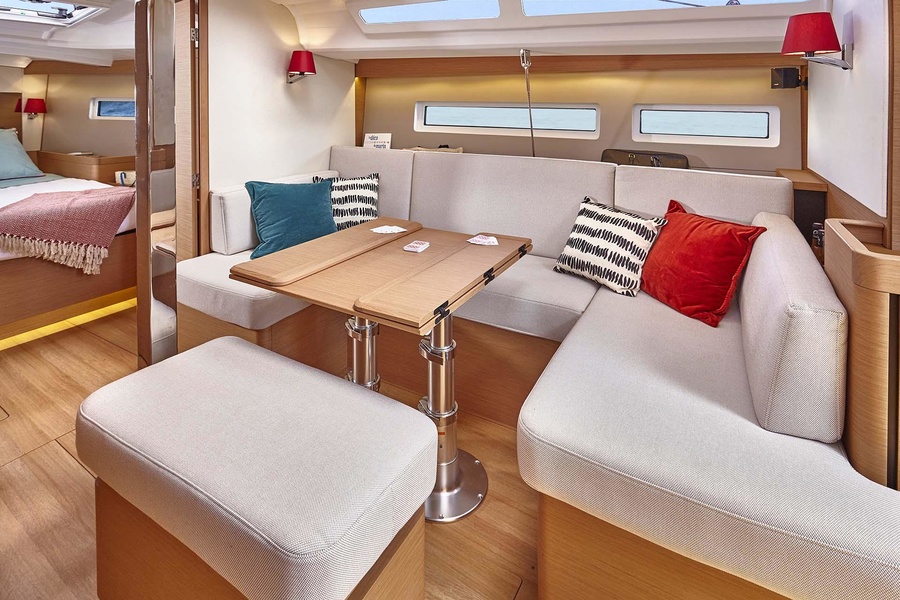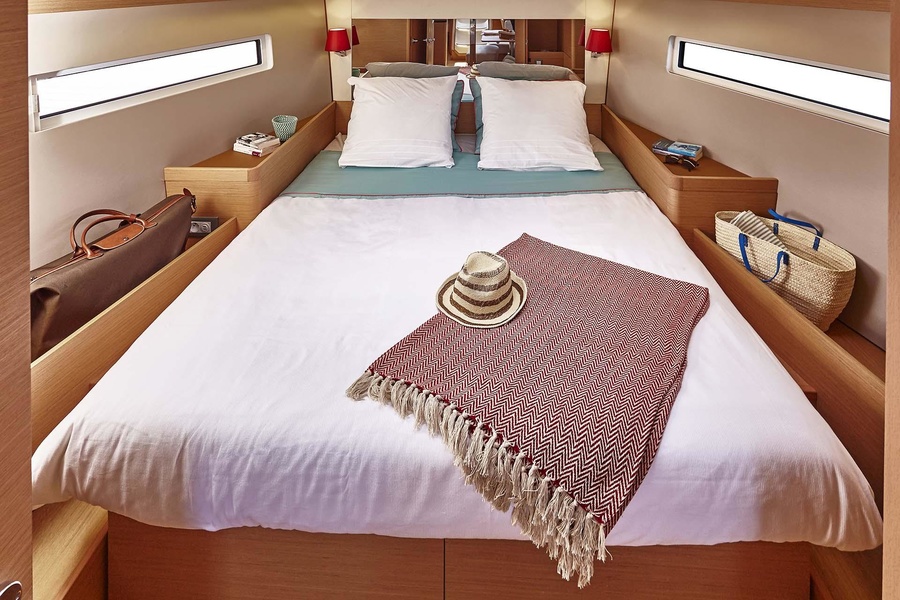 The updated Sun Odyssey range from Jeanneau is perhaps the most innovative of all serial models, both in terms of hull form, cockpit design and interior layout. The design solution in the form of a smoothly descending aft deck, with the cockpit surrounded on all sides by comfortable wide aisles, truly changes the rules of play in its class. We believe we will see it copied by other manufacturers again and again.
Best Deluxe Cruiser
Nominees: Amel 50, Hallberg-Rassy 44, Ice 60
Winner: Amel 50

The popularity of this model is not surprising. It is compact enough to be operated by two people and offers a high level of comfort and build quality for its price. It is a beautiful modern design with pleasantly surprising performance from a yard with many years of experience in building offshore cruisers. The Amel 50 is equally suitable for those looking for a luxury weekend cruiser and for those looking for a boat for long journeys, on board of which one can live a long time.
Best racing cruiser
Nominees: ClubSwan 50, Grand Soleil Performance 34, JPK 45
Winner: ClubSwan 50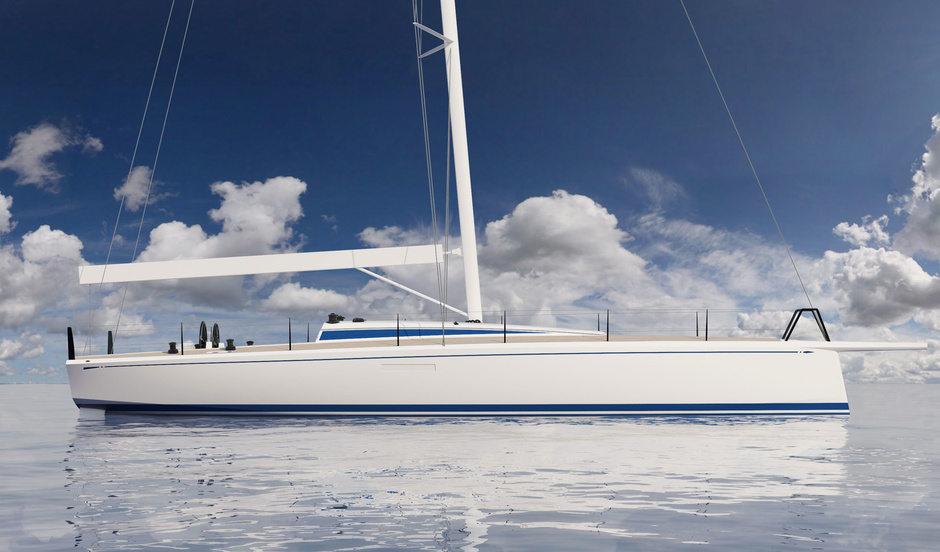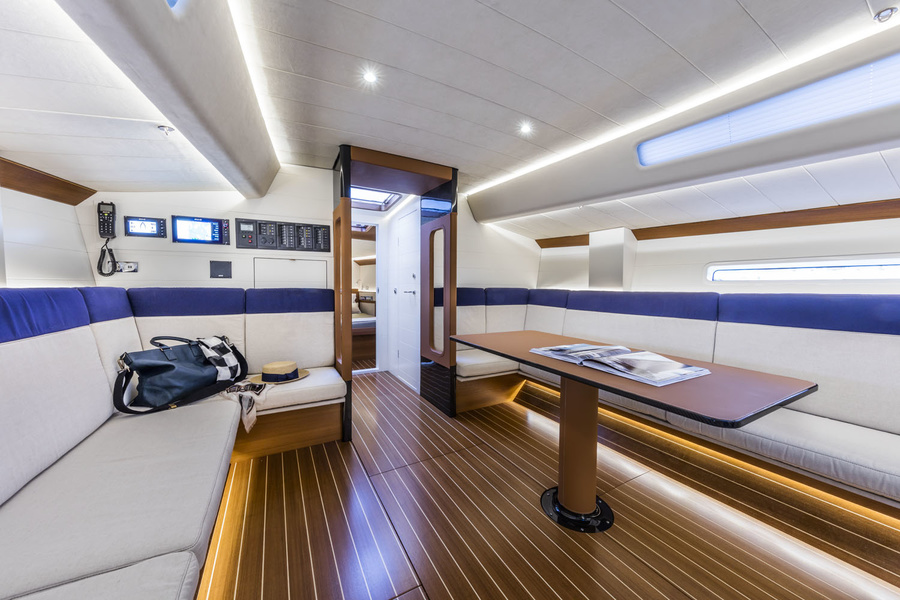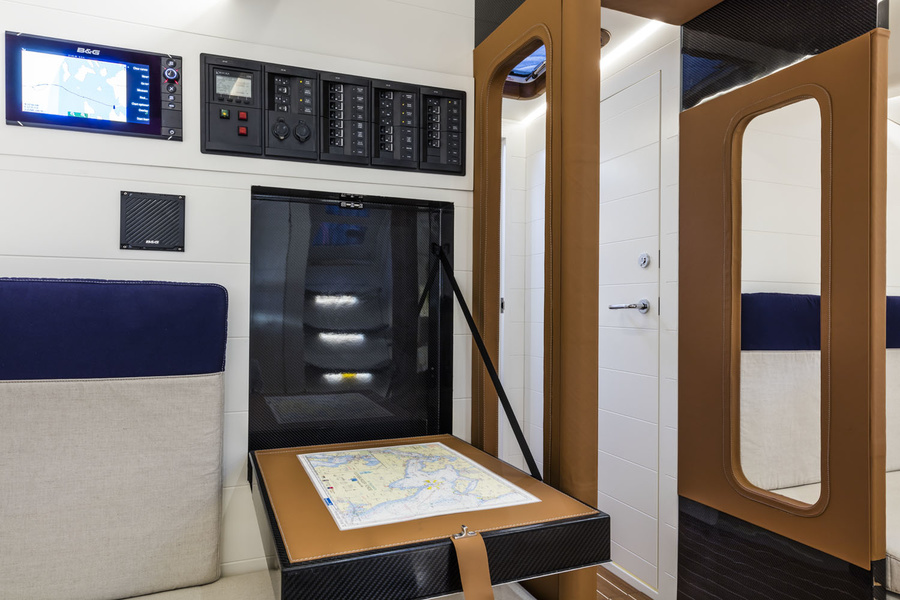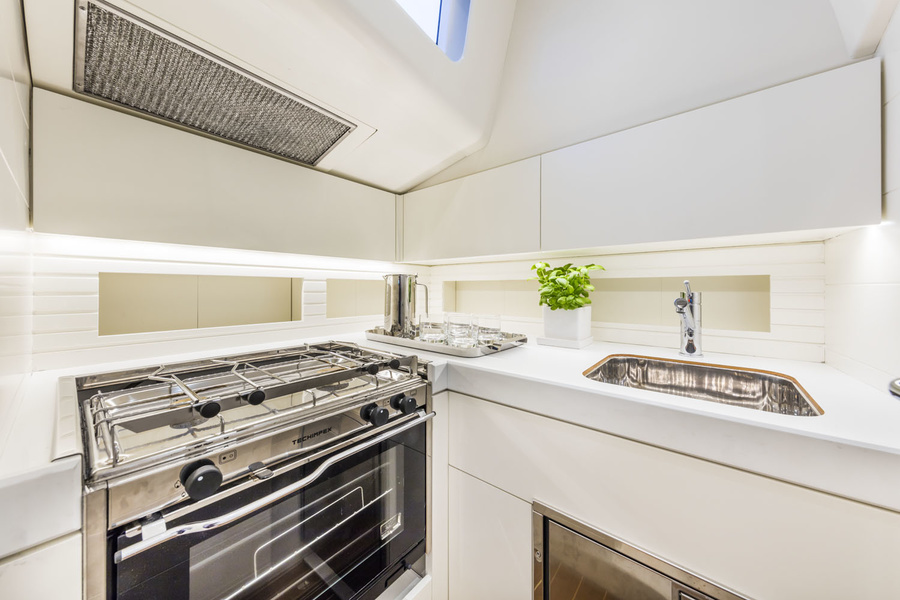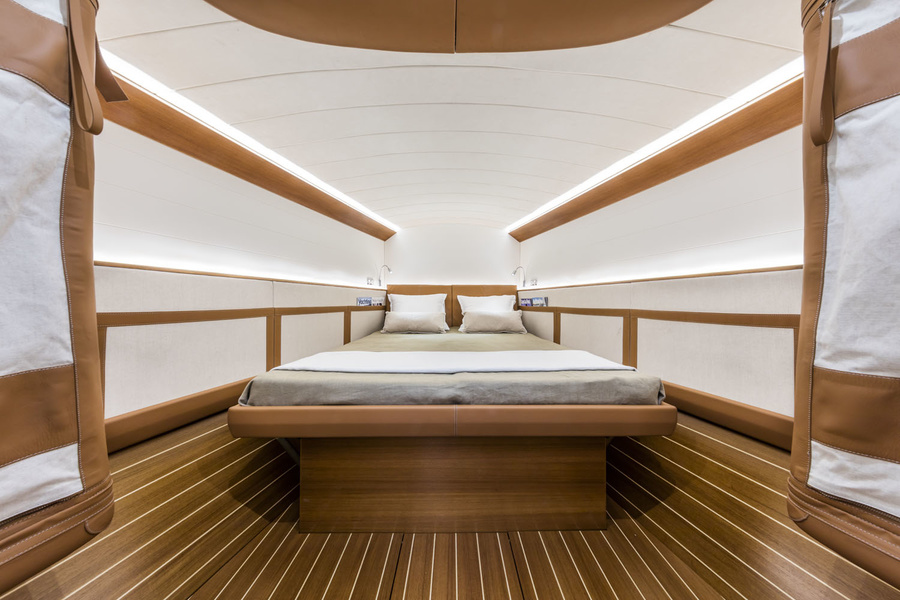 The ClubSwan 50 is one of the coolest looking production sailing yachts. Its design fully reflects its essence: the perfect balance between a sports cruiser and a high-performance racing yacht.
Its racing hypostasis is supported by an international community of monotype owners who organize annual regattas in their circle. But she can successfully be both a chic dailier and a weekend yacht. This is just the beginning of a new phase in the development of Nautor's Swan's racing range, according to reports of two new 100ft ClubSwan models being developed by renowned naval architect Juan Kuyumjian.
Special Prize
Nominees: Beneteau Figaro 3, Flaar M37, TF10 Trimaran
Winner: Beneteau Figaro 3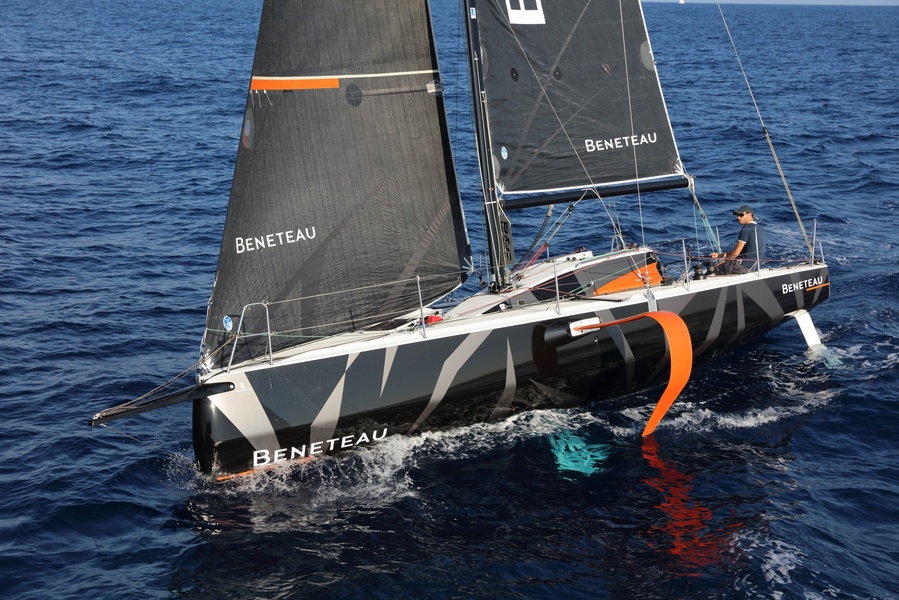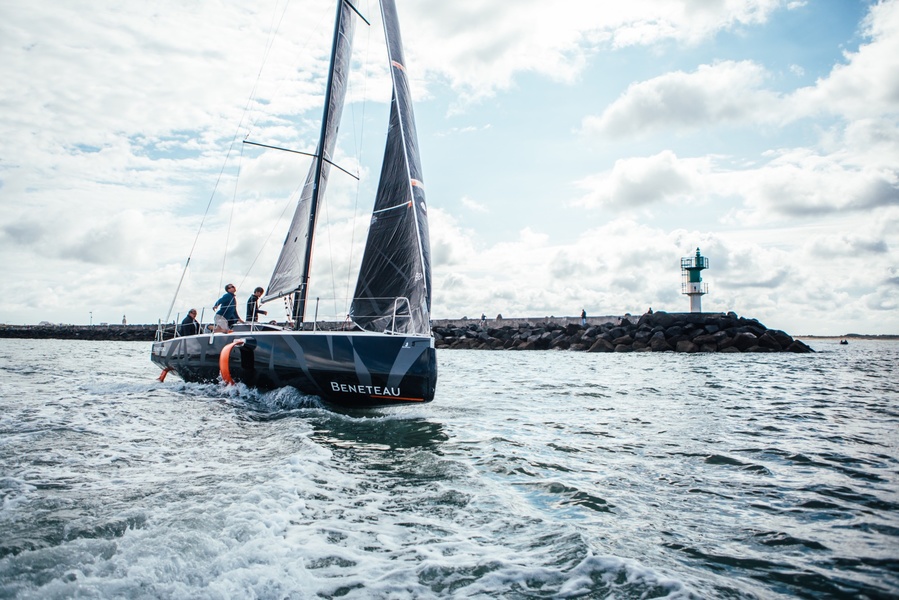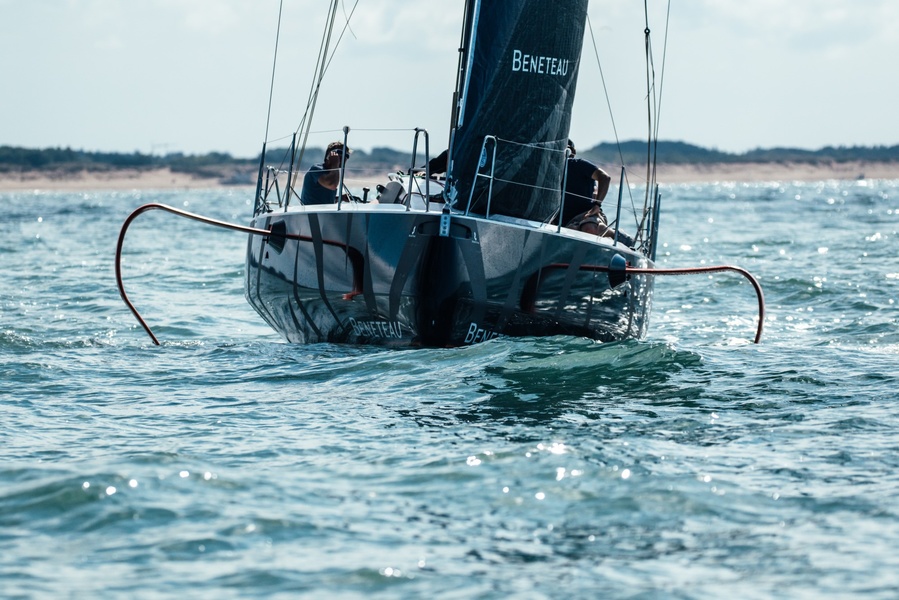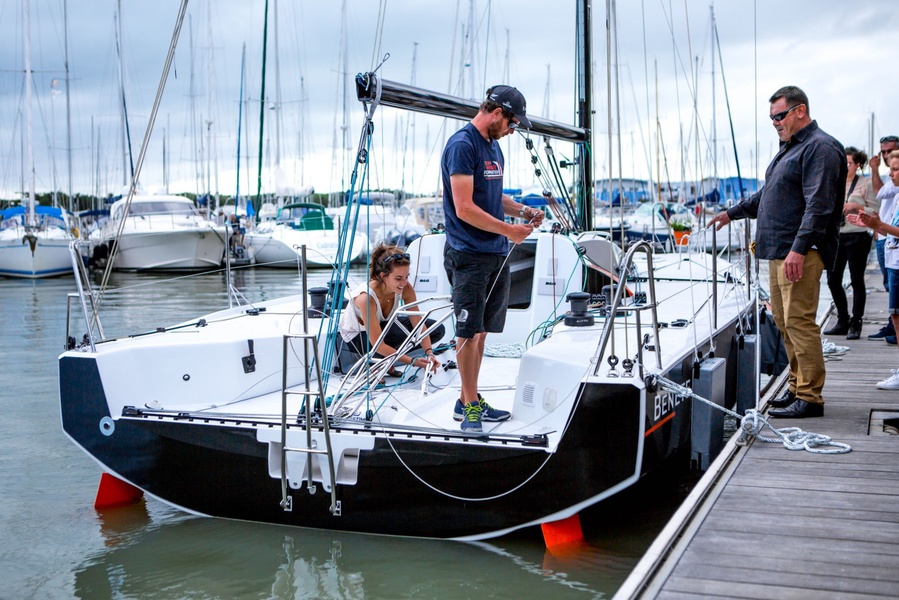 This unusual design looks like both a modern offshore racing sailboat and some crazy «Star Wars»device. The key to the success of the Figaro 3 is reliability. The first two Figaro models were almost invincible and have travelled more miles than any Vendee Globe member yacht. But the shipyard's main merit here is that she has decided to make the third generation of Figaro a little less «reliable»than the previous ones - but much more revolutionary. The results of this revolutionary way of thinking are a modern hull shape and deck layout, a rigid assembly technique and of course an eye-catching hydrofoil. The result is an offshore racing sailboat with huge international potential. Time will show what role hydrofoils play here: are they really capable of changing the rules of the market or is it just an advertising trick? Either way, we admire how well this boat is suitable for single racing and short distance racing.
Multihulls
Nominees: Fountaine Pajot Saona 47, Leopard 45, Neel 51
Winner: Neel 51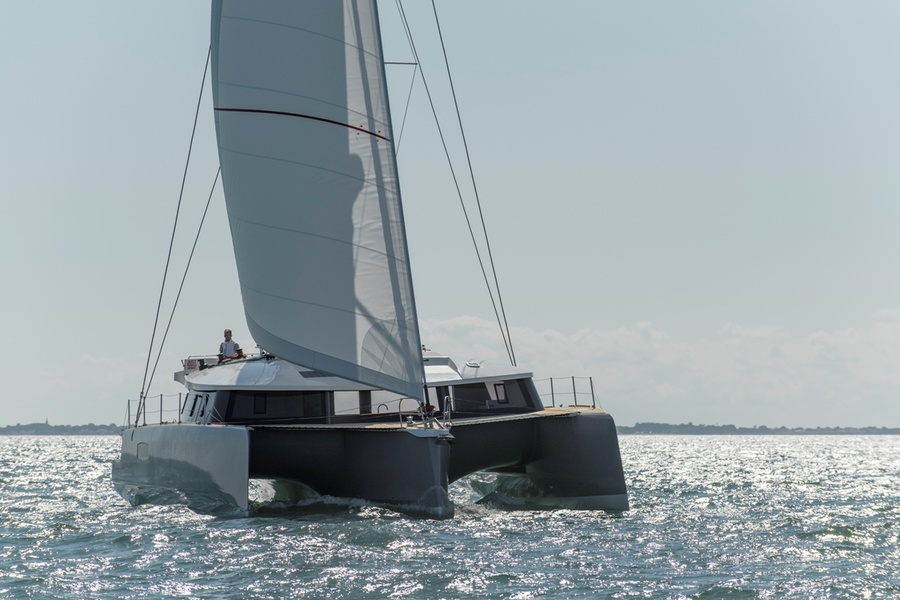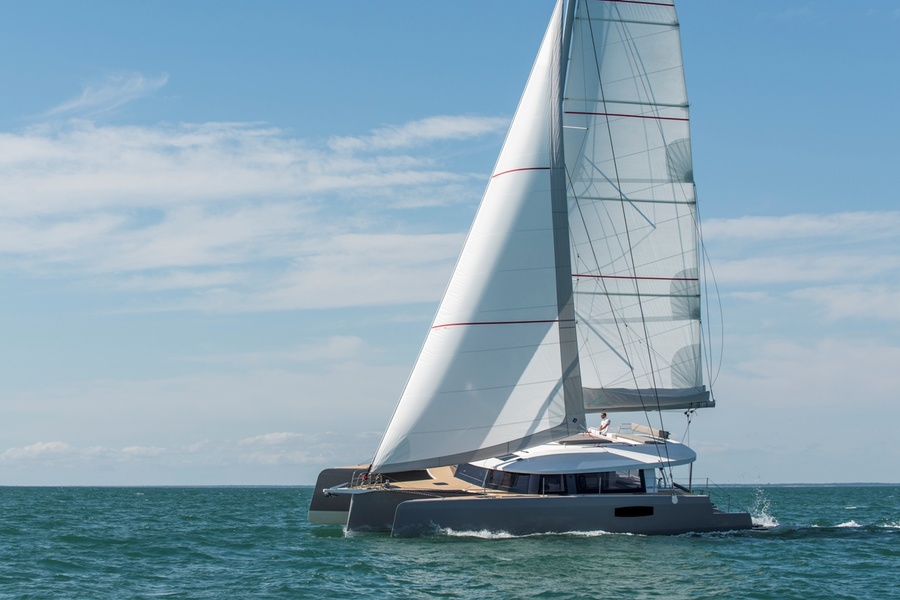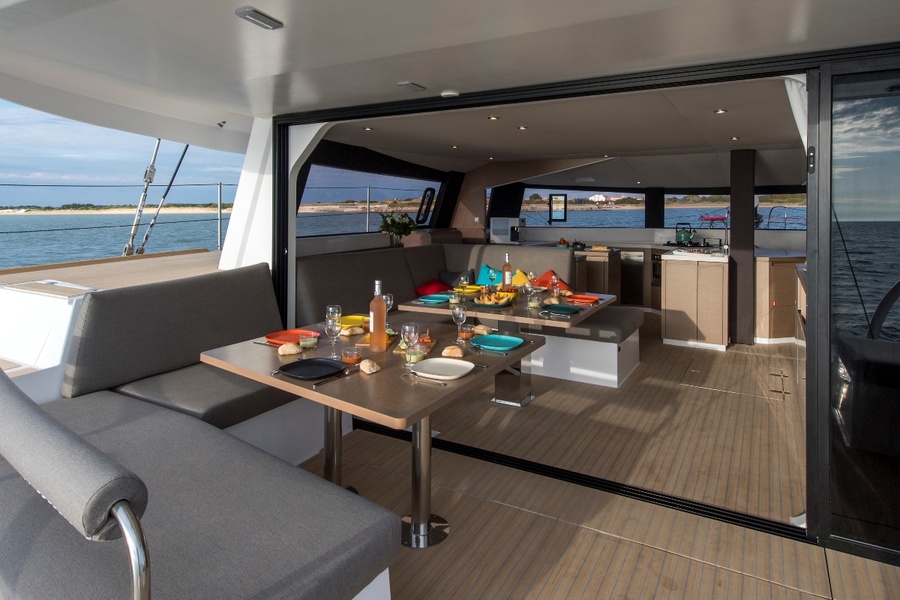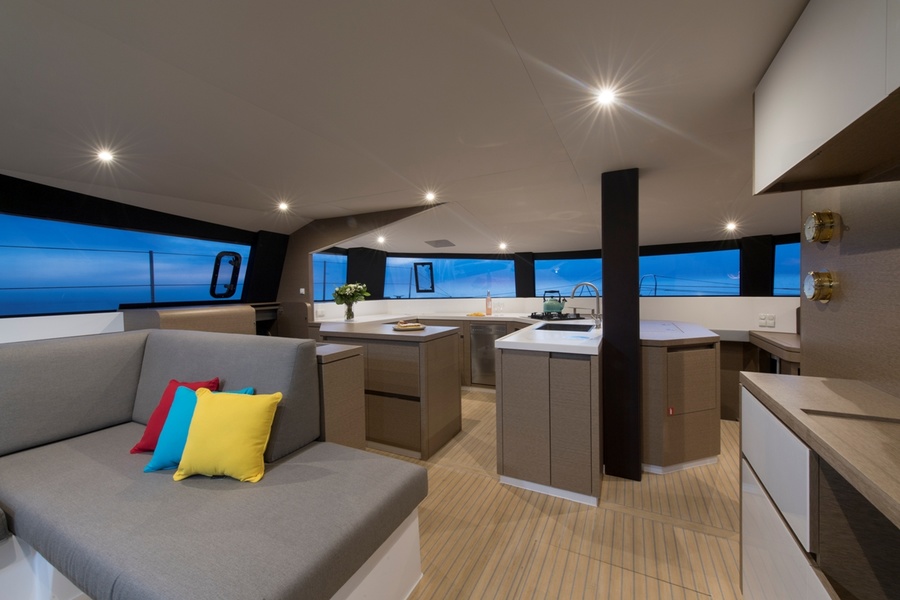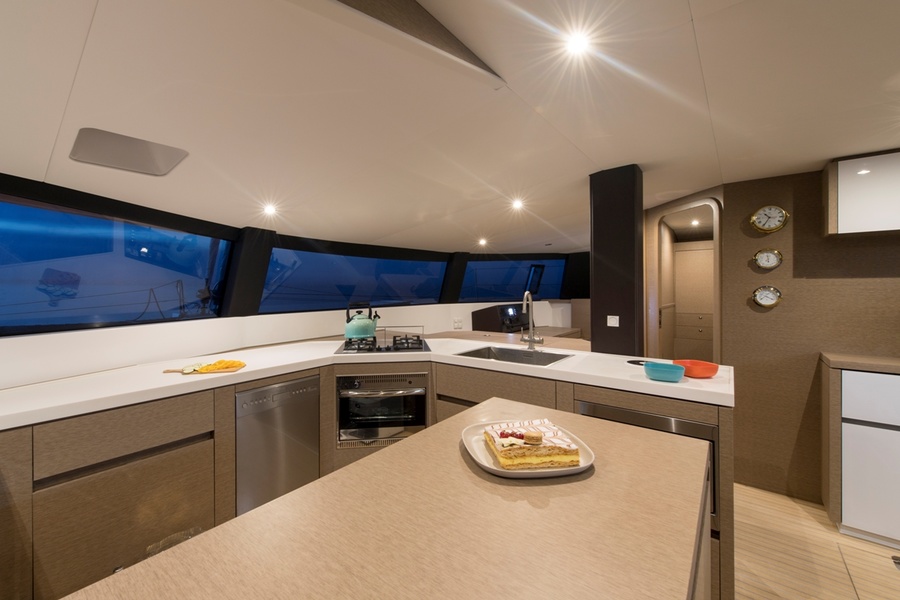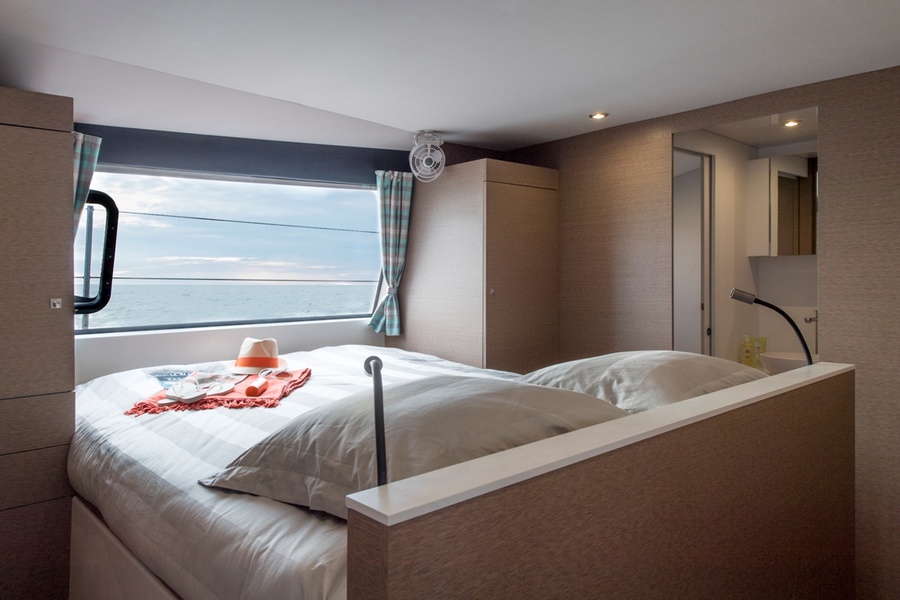 The first reactions to Neel 51 are very similar. At first you're shocked by the size of the trimaran - height, width and inner volumes. Then you come aboard, go out to sea on it - and you're impressed by how easy it is to sail. The Neel 51 offers the space of a cruising catamaran of similar lengths and at the same price, but with better sailing performance and handling. This model is an opportunity for Neel to show that large trimarans are not only built for ocean speed records, but can also be luxury cruisers.
Best Motor Boats of the Year
Motorboats up to 25 feet
Nominees: Bella 620 Cabin, Parker 690 DC, Heyday WT2, Jeanneau CC 7.5 BR, Bayliner VR5 Cuddy
Winner: Bella 620 Cabin
The 6m Bella 620 Cabin is built on the same platform known for its good handling and stability as the earlier semi-closed and open versions. However, the layout of the deck and cockpit has been completely redesigned. The cockpit has a through passage that makes it easy to move from aft to fore and back. A driver's hatch is provided as standard. The open aft deck is as spacious as possible. There is even a small bathing platform with a cutout under the outboard engine, surrounded for protection by a sturdy steel rail. As with the older model in the new range, the Bella 620 cabin has an expeditionary roof rack.
Motor boats from 25 to 35 feet.
Nominees: De Antonio D28, Jeanneau NC 33, Sea Ray Sundancer 320, Windy 27 Solano, Apreamare Gozzo 33
Winner: Apreamare Gozzo 33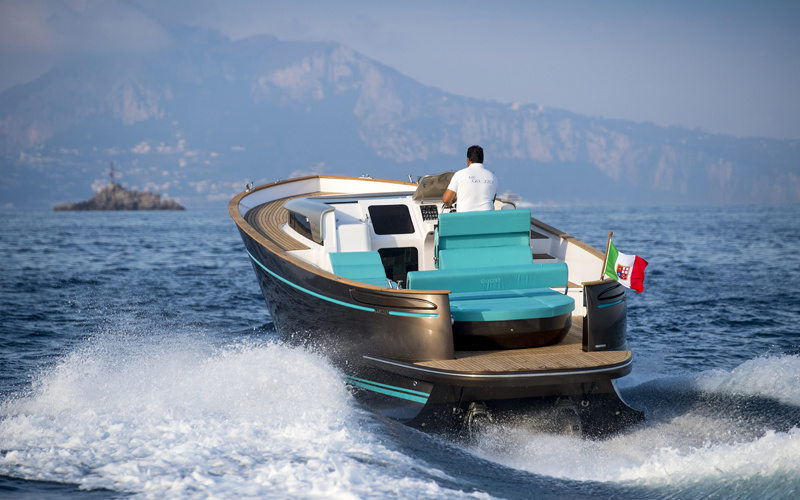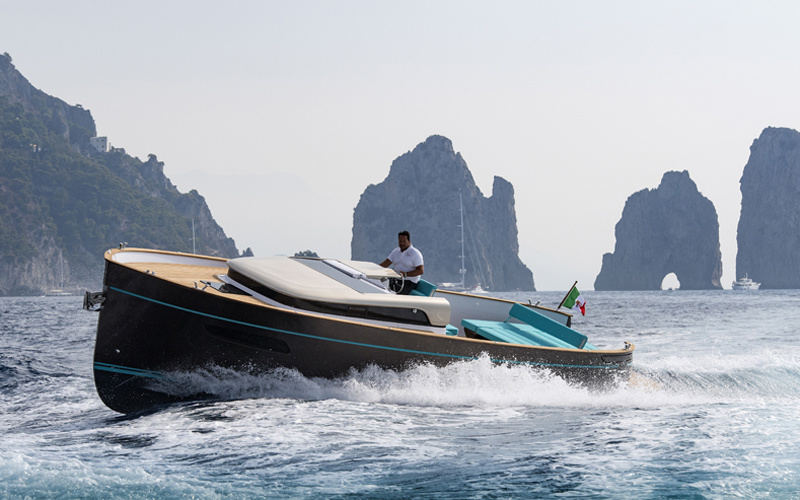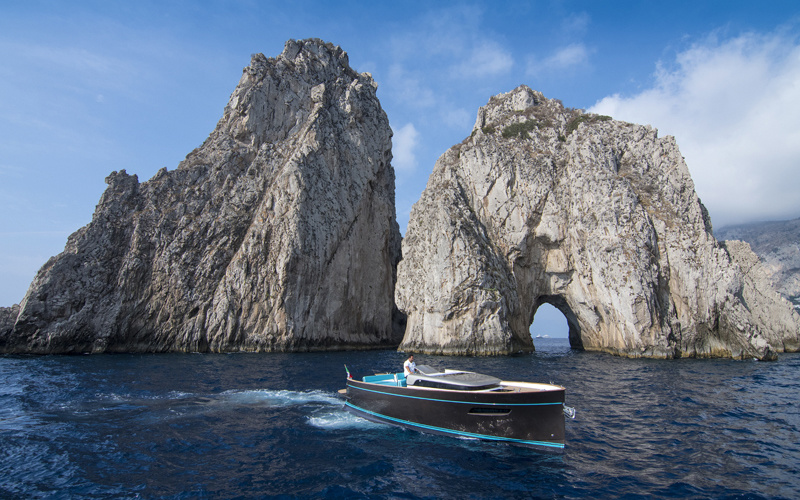 Gozzo 33 is a very beautiful result of a 10-year collaboration between the current owner of the company Cataldo Aprea and designer Brunello Acampora from Victory Design. The exterior features of this elegant 11 metre open cruiser hint at the classic Italian fishing boats that the Aprea family manufactured 170 years ago. But inside, it is a completely modern boat with two guest cabins and a spacious bath with a separate WC shower, equipped with Volvo Penta propulsion system.
Motor boats from 35 to 45 feet.
Nominees: Fountaine Pajot MY 44, Invictus 370 GT, Sealine C430, Rio Spider 40
Winner: Fountaine Pajot MY 44

Designed by renowned Italian naval architect Pierangelo Andreani, the Fountaine Pajot MY 44 catamaran offers a vast living space filled with light.
On what other 13.4 metre vessel can you find a huge flybridge with a spacious sun bed, wind and terrace or even a Jacuzzi with sea views? The salon also delights with a well thought-out layout. The galley in the salon has direct access to the cockpit. There are 4 cabins on board, including a VIP cabin and a master cabin. Each of the nrikhas has portholes with sea views and private bathrooms.
Motorboats from 45 feet.
Nominees: Azimut S7, Bénéteau GT 50, Fairline Targa 63 GTO, Steeler NG 52 S Offshore, Sunseeker 66 Manhattan
Winner: Azimut S7

The Azimut S7 is about the celebration of technology. The manufacturer has chosen carbon fiber as the body material for this model. The lightweight carbon fibre made it possible to increase internal volumes while maintaining the weight of the vessel, which in turn ensured a high level of dynamic stability. Thanks to a system of interceptors, the yacht's automation controls the differential smoothly and accurately, minimizing the risk of corrosion and oil leakage. The yacht is very easy and responsive to operate. At all speeds the yacht can be maneuvered with a joystick. When refueling and changing loads, the system automatically overflows fuel from one tank to another to reduce the angle of slope to zero. The boat meets the requirements of two basic safety certificates for vessels up to 24 meters. It is built in accordance with NMMA requirements and meets the category A CE requirements.
Displacement yachts
Nominees: BC Elegance 1500 CS, Delphia BluEscape 1200, Linssen GS 40.0 Sedan, Serious Yachts Brightly 1530, Seafaring 44 Coupe
Winner: Linssen GS 40.0 Sedan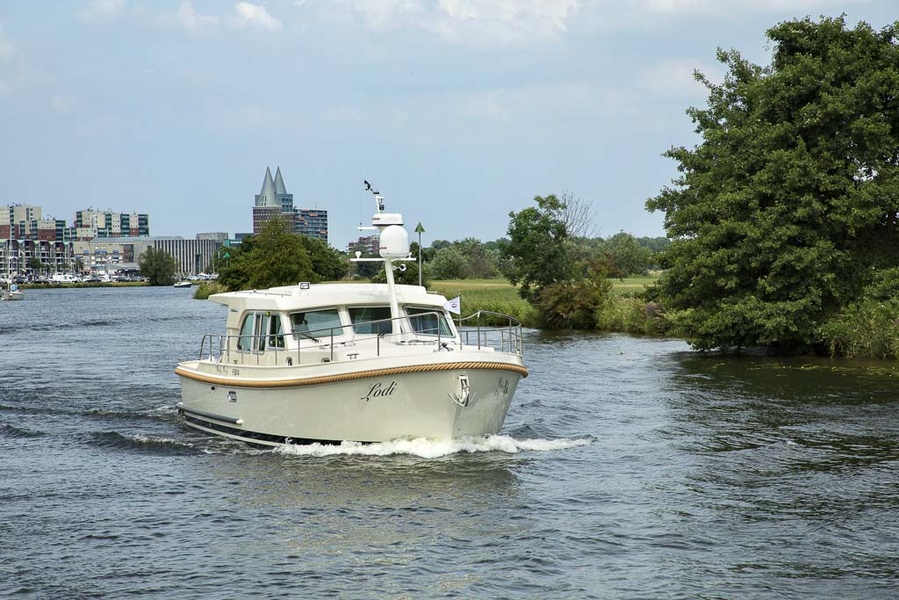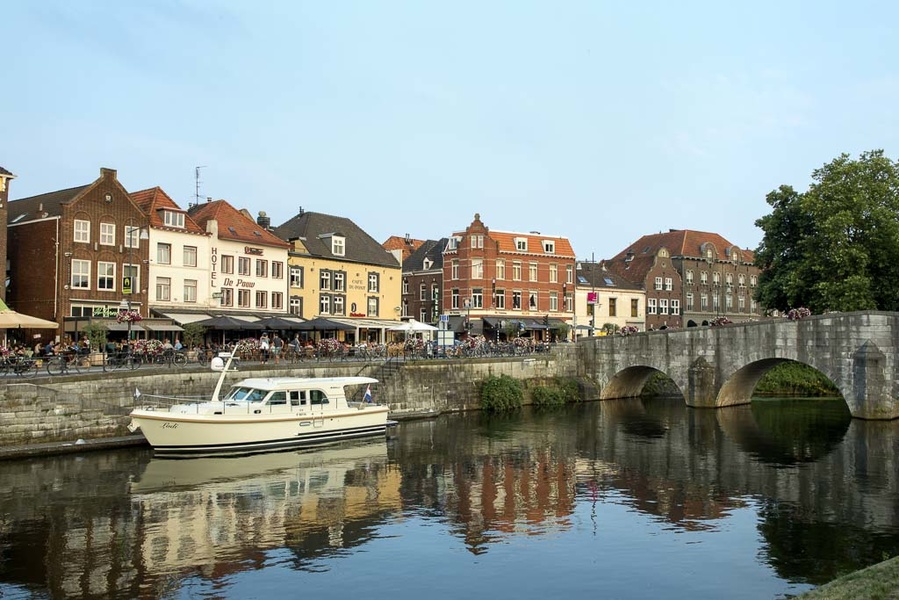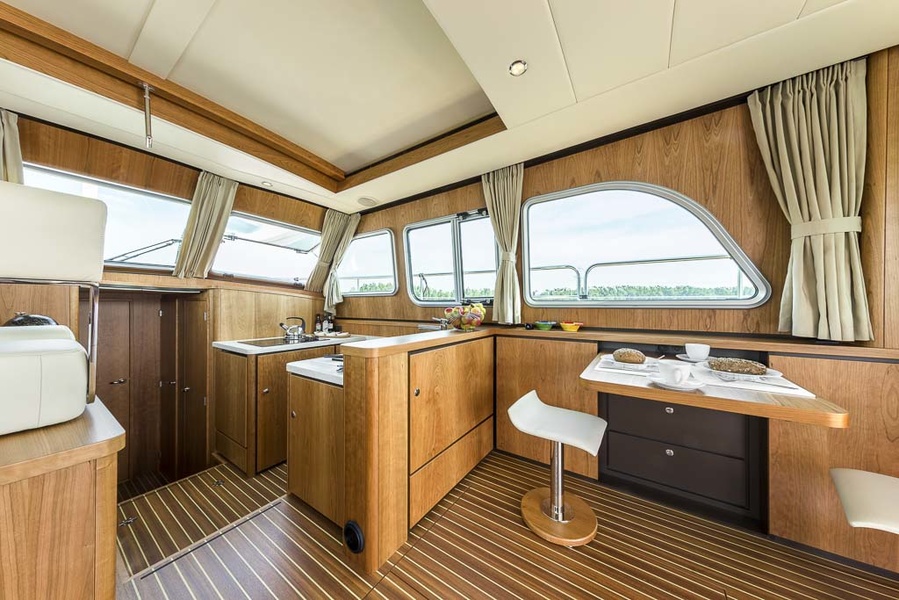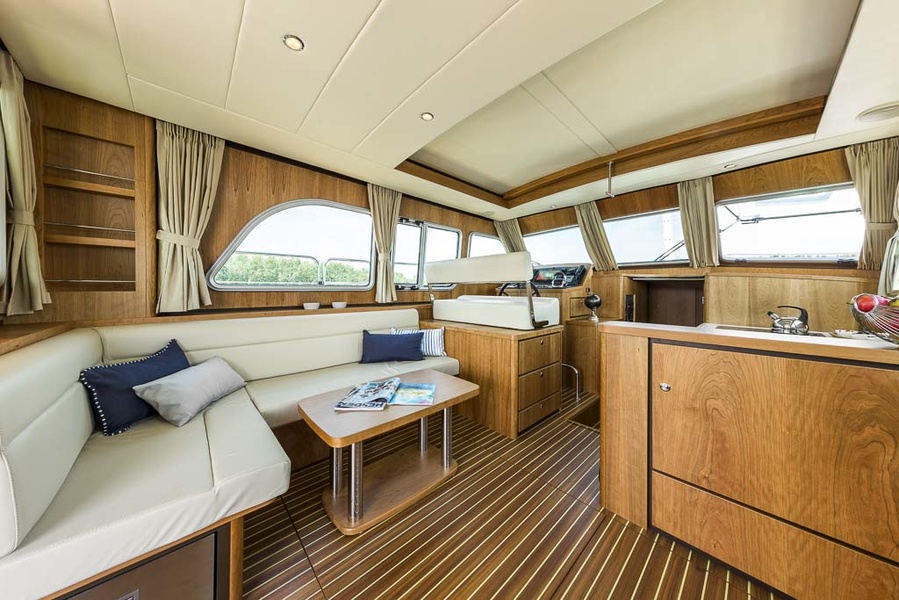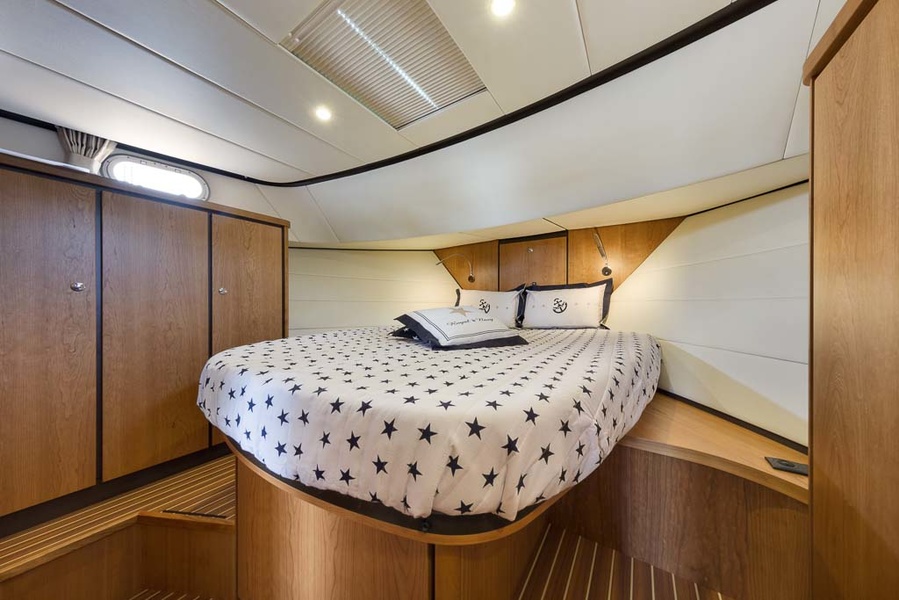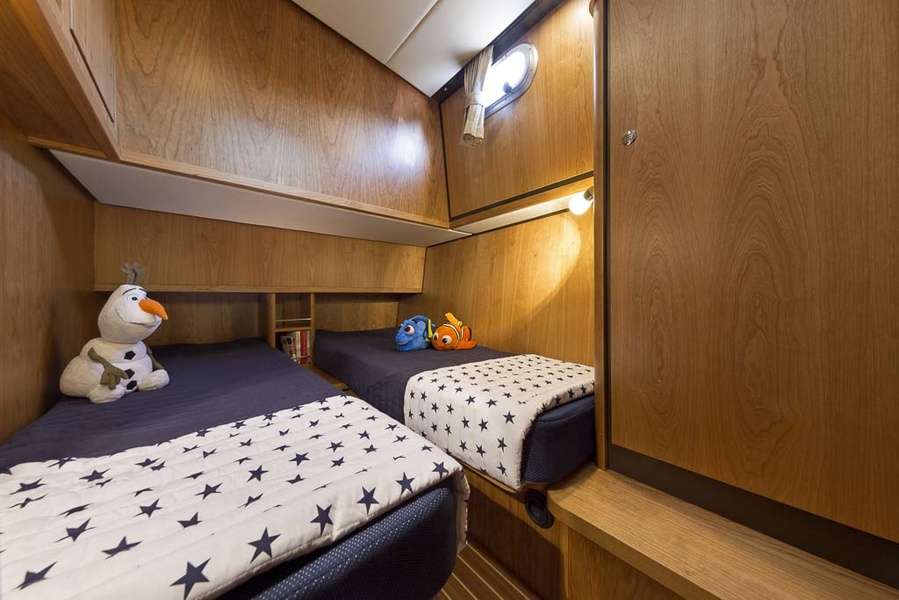 The main advantage of the Linssen GS 40 over its competitors is its well-thought-out layout and generous interior spaces, which become apparent as soon as you enter the salon, where the galley and living room are almost on the same level, separated by a step. The layout of all drawers and cabinets has been designed so that the space is as ergonomic as possible. Beneath the folding staircase leading to the forward cabin is the «basement door» - ideal for wine lovers! In the forward cabin there is a double bed with a passage to it on both sides. There are many shelves, niches, several spacious closets and a large drawer under the bed. Toilet and shower are separate; they are shared between the VIP bow and cabin with two single beds on the midships. The aft cabin is as spacious and comfortable as the bow cabin, but also has a separate bathroom.